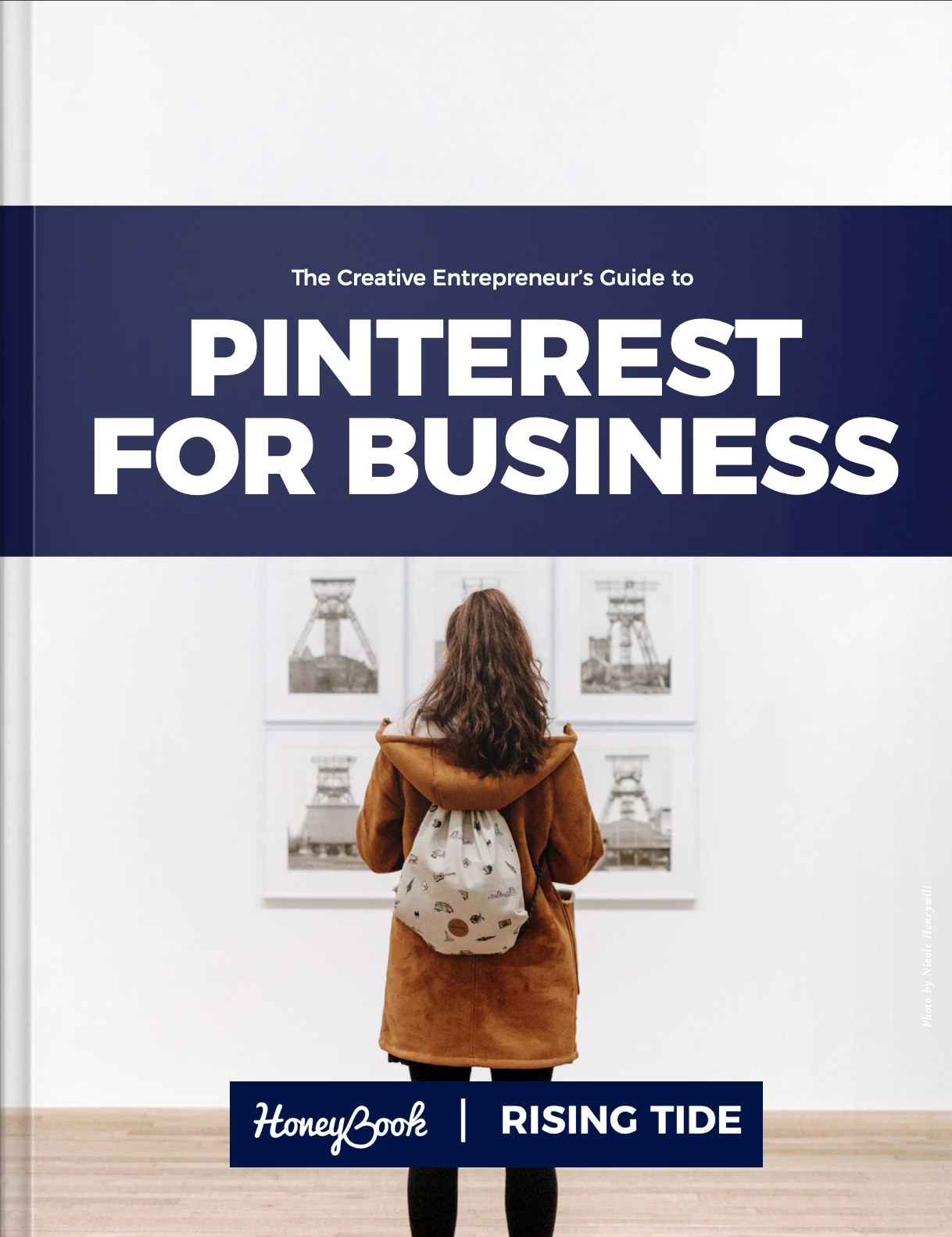 The creative entrepreneur's to-do list just keeps getting longer. Book clients. Create. Hone your skills. Generate helpful content. Do taxes. Wash your hair. And now, Pinterest?
You might feel overwhelmed by one more platform, but Pinterest will be an asset to your business if you have a plan. We want you to hang onto Pinterest as a hub for inspiration, and the perfect place to find perfect clients. They're searching for what you've got, you just have to put it in front of them. Learn how in this month's guide.
This month's guide shares how to:
Create a Pinterest Business Profile
If you're starting from scratch, be sure to create a Pinterest for Business profile. If you plan to use an existing account, simply hide irrelevant boards and convert your existing account to a Pinterest for Business account. Step one, check.
Add Consistent Content Creation to Your Workflow
If you haven't been convinced yet, content marketing is one of the best ways to get eyes on your business, especially if you're service-based. If you plan to utilize Pinterest for business – and, we think you should – be sure that you are pinning old content, but also creating new, relevant, evergreen content that can continue to build your credibility as a valuable resource in your industry (and in Pinterest's algorithm).
Establish a Goal in Using Pinterest For Your Business
You just want more traffic, right? We get it. However, you might see more focused success if you head into Pinterest with a goal in mind. Is your primary goal simply more traffic? Do you want to grow your email list? Do you want to funnel visitors into a free challenge that moves toward a paid program? Get specific with your goals on Pinterest, and you will feel less overwhelmed in creating a plan of action to grow your business. (see #2 in Angela's article on page 10 for more on this topic!)
Disclaimer: The advice featured in this guide and on the blog was sourced from our community members for sharing general information and knowledge. For specific legal, financial, tax, mental health and professional advice, please consult an authorized professional.