I hear you. Your Instagram game is strong. Your Facebook groups are bursting with content, and your LinkedIn account is perfectly coiffed. But what about the lonely, pretty platform in the corner – Pinterest?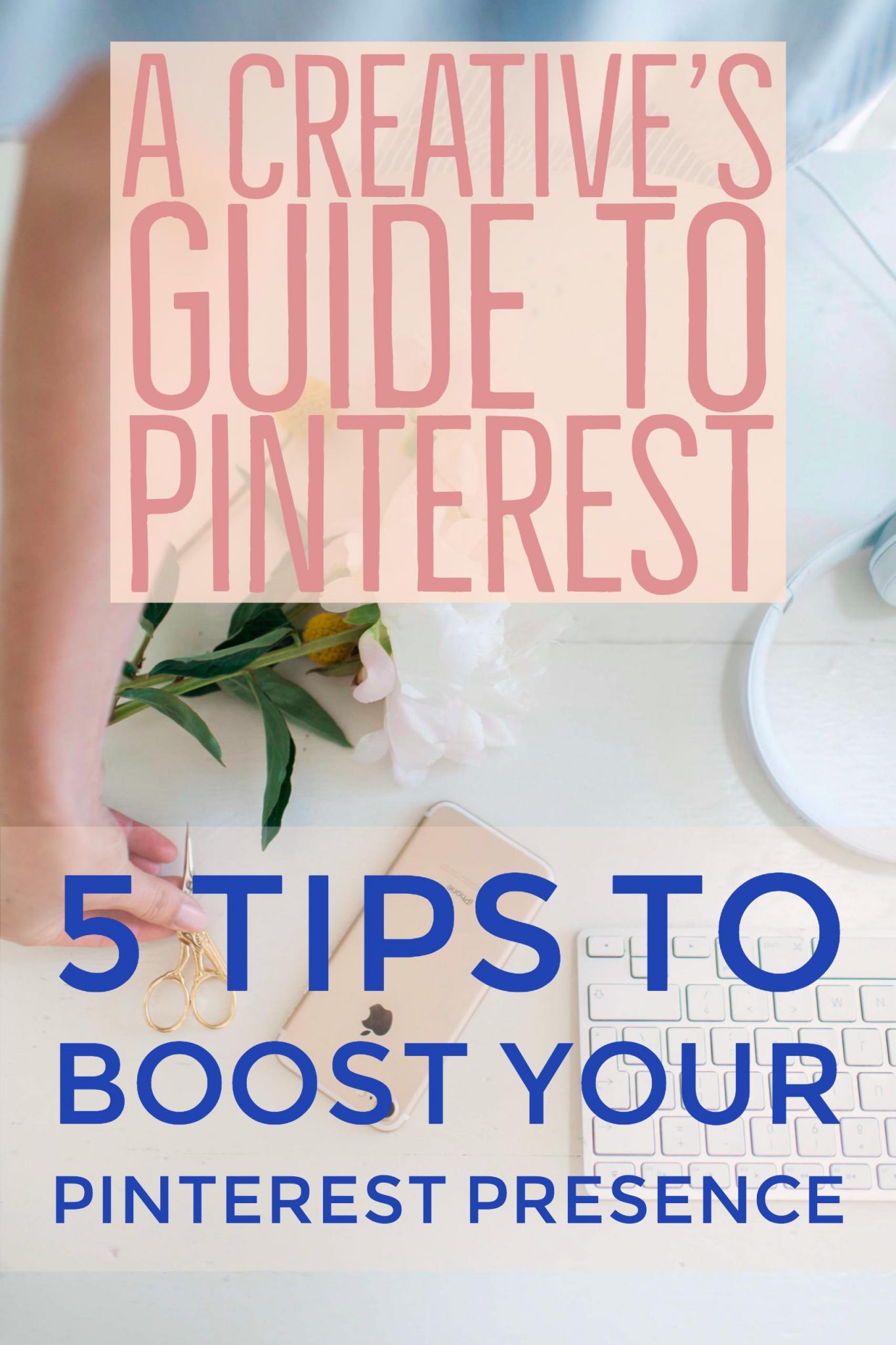 With 175 Millions users and over 1 billion searches a month, Pinterest has the power to take one piece of content and exponentially deliver itself to millions of pinners. Pretty amazing, right? But here's the thing: Pinterest isn't about connecting socially, it's about purpose and planning. It's primarily a search and discovery tool—much like Google and YouTube.
You are managing multiple social media accounts, so why invest in Pinterest? Because, as a creative, your target audience is there waiting to discover you! The average user is female between the ages of 24­ & 45. Plus, 93% of pinners are planning for a purchase. After my visit to Pinterest Headquarters (YES, it was super cute as one would imagine), Pinterest reiterated that it wants to be a place where buyers come open­handed to explore new brands and products. It's a creative marketplace!
How to Use Pinterest as a Creative Small Business
Here are five steps you can take to get started:
One: Convert to a Business Account
As a business account, you'll have access to simple analytics, rich pins, and promoted pins (ads). Additionally, you can have a short profile linking to your business or content opt­in. Plus, it's free!
Two: Explore Keywords
The secret sauce is keywords. Much like SEO for your blog, explore keywords that fit your business or niche. My favorite tool is using the Pinterest search bar—try keywords and see what the search results produce. What keywords are popular in your niche? Try to search like a Pinterest user who has never heard of your product. How hard is it to find? I've got a whole post here to help with keywords.
Three: Create 10 Niche­ Related Boards
Much like keywords, explore 10 niche­related boards that you can both share your content and others' content to. Be a curator of your niche and create a good experience for Pinterest users. Make sure to choose a fitting category and add keywords to the board description.
Four: Design Beautiful, Vertical Images
Instagram prefers squares and Facebook, well, it's always changing. Pinterest prefers vertical pins—I like to start with 735px x 1100px, making it longer (but not wider) for more content. Quality matters—showcase your service or product in a lifestyle image. Use text overlay, which is proven to drive traffic with your call­to­action.
Five: Stay Consistent!
Just like any other platform, Pinterest wants users to curate high quality content. Be generous, pinning others' content in your niche­related boards. I like to schedule my pins using a scheduler and to simplify by automating, but live pinning, with regularity, works too.
These 5 actionable steps will give your brand visibility and drive traffic and sales to your creative brand.
Interested in hearing more and receiving my Free Start­Up Guide? Dive deeper into Social Media Marketing with my blog at vanessakynes.com.
Want to learn more about Pinterest for Business? Get our Ultimate Guide to Pinterest for Business here.