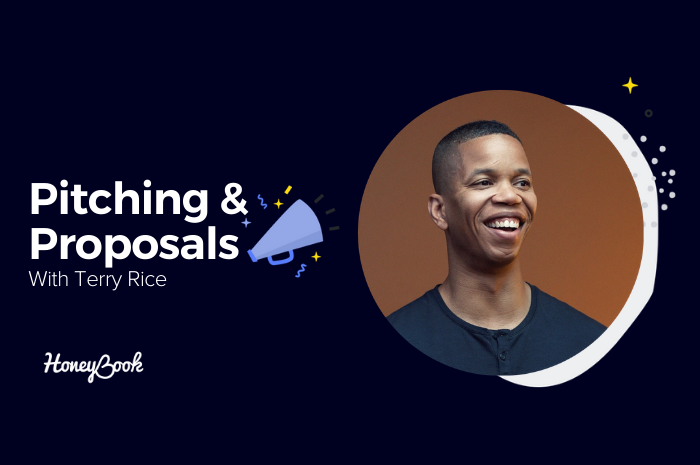 Tips on pitching your services in a competitive environment & establishing yourself as a business partner.
Thursday, April 30th at 11:00am PST
Watch this webinar to learn:
Tips on pitching your service in a competitive environment
Best practices for creating proposals that don't take forever to create or get signed
Establish a repeatable process to communicate the value of the work you create
Tools and routines that help you stand out from the competition while increasing your efficiency
Process and communication tips that establish yourself as a business partner, not just a vendor
About Terry: 
Terry Rice is a contributor and the Business Development Expert-in-Residence at Entrepreneur magazine. He's also the founder of Terry Rice Consulting where he helps entrepreneurs monetize their knowledge without sacrificing their health, family or personal interests. His focus is advising professionals on how to launch or scale their knowledge-based businesses which can include consulting, speaking appearances, online courses and associated revenue streams. Terry is also an Adjunct Instructor at NYU where he leads workshops for career-driven individuals. A recognized Digital Marketing expert, his previous experience includes helping clients achieve their business goals while working at Adobe and Facebook.
HoneyBook Virtual Workshop:
Thursday, April 30th at 12:15pm PST
Use this dedicated time to work with HoneyBook experts to:
Set up beautiful brochure templates to sell yourself

Create proposal templates that help you stand out
Please be at your computer, logged into your HoneyBook account and have Zoom downloaded for this session. If you do not have Zoom downloaded, please follow these instructions.