Get Dressed
Your work is reflected in how you feel and the first step to feeling professional is dressing professional. My biggest productivity killer is staying in my workout clothes all day. Dressing in comfortable yet professional clothing will make you feel the part and in return you will act the part.
Set Office Hours
A misconception of stay at home jobs is that you can do chores, and spend time with friends throughout the day. Setting and sticking to office hours will maximize productivity and make it easier to tell your friends no to spontaneous hangout sessions. I tend to work from 7 to 5 Monday through Friday however I'm flexible based on my workload. During busy seasons I will work longer hours and some weekends and during slower seasons I'll allow myself to take a break and sleep in an extra hour or so based on my to do list.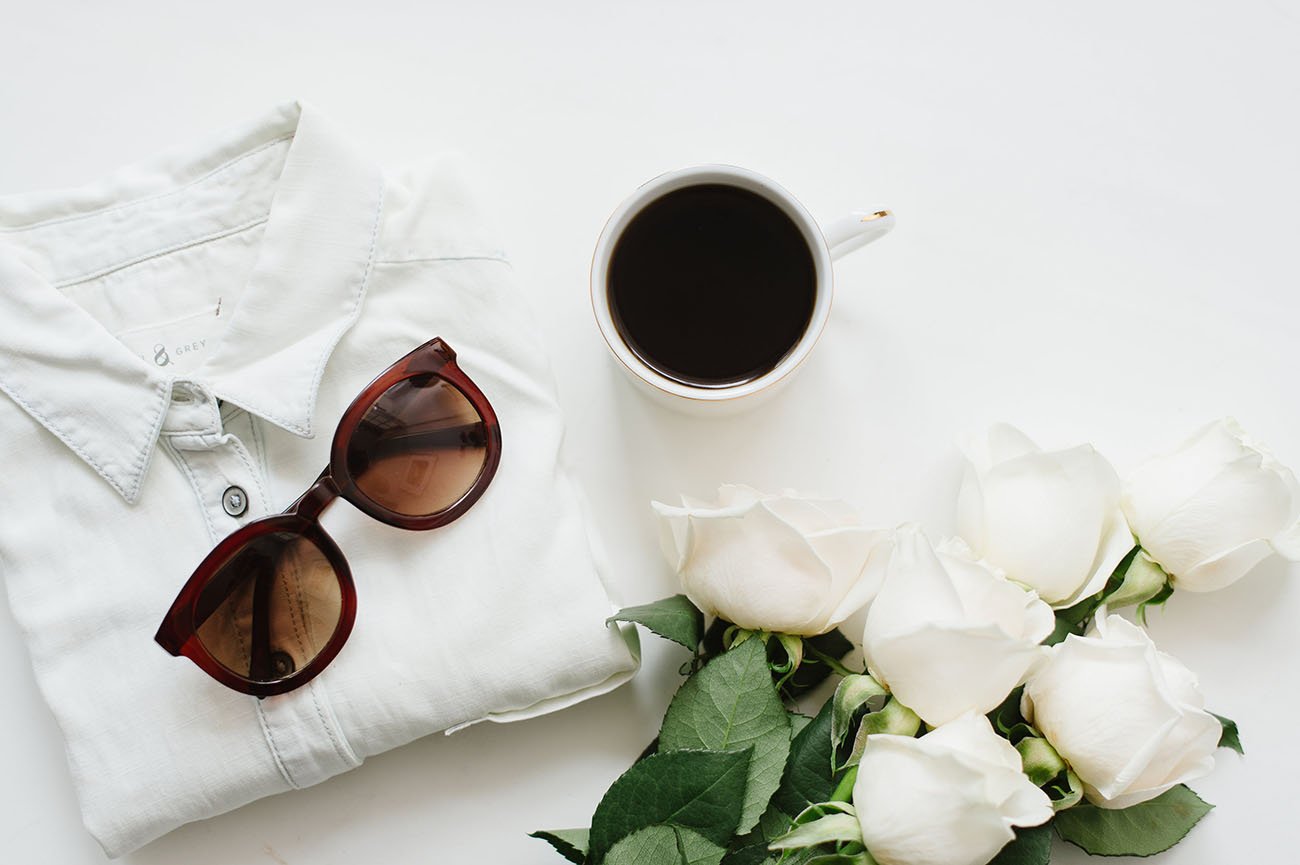 Step Outside
Staring at the same four walls all day without any interaction can quickly become draining. Getting some fresh air, taking breaks, and leaving for lunch will help you reset and get rejuvenated. Schedule in time to take a breather rather it's a five minute walk outside, lunch with a friend, or opening the window and getting some air the break will help you refocus when its time to get back to work.
Get Offline
Without anyone monitoring you self-discipline is key. Monitor how much time you're spending on social media, on your phone and other common distractors. Limit these activities to breaks and to after work hours to maximize your time. If this is hard for you move your phone and other distractions across the room. When electronics aren't in arms reach you're less likely to grab them without thought.
Switch it Up
There are a lot of perks to working from home so take advantage of it! If you're sick work from your bed, if your restless take your laptop to Starbucks for the day, and if you want to take a trip the world is your office. A change in scenery or a comfortable location can make you more inspired and effective.