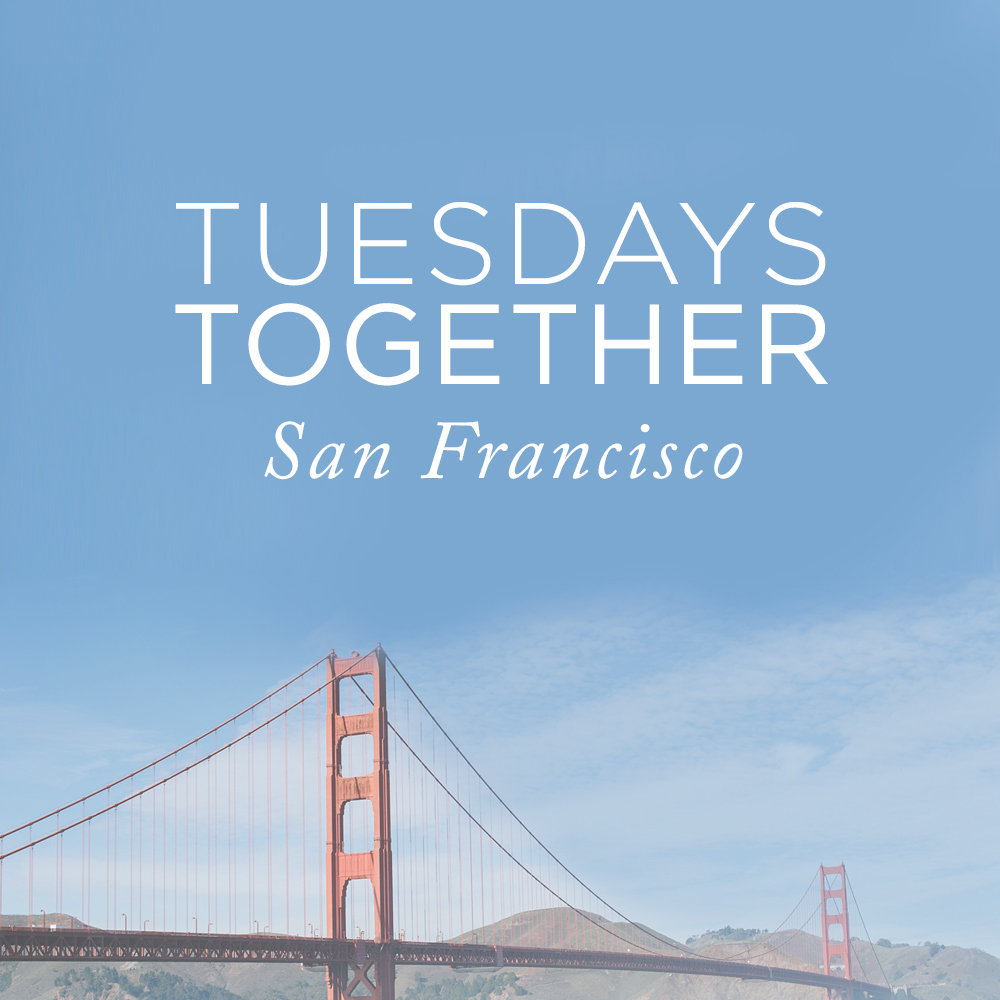 The Rising Tide Society now has TuesdaysTogether groups meeting across the United States and beyond. On the second Tuesday of every month, the RTS team drools over all of the local TuesdaysTogether posts on Instagram (especially those happening in warm, sunny locales!). And then–almost in unison–we say to each, "We GOTTA go visit."
So, we have an announcement that we're super excited about:
In late September we are traveling to San Francisco to hang out with some of the west coast TuesdaysTogether groups!
On Tuesday, September 29th we will be joining forces with Honeybook to throw a party celebrating community over competition. And our hope is that the local TuesdaysTogether meetings around San Francisco will be able to join us.
This is just the beginning of many visits out to local TuesdaysTogether groups around the globe.
On another note: I just realized how terrifying the title of this post could be if you're not familiar with the Rising Tide Society.