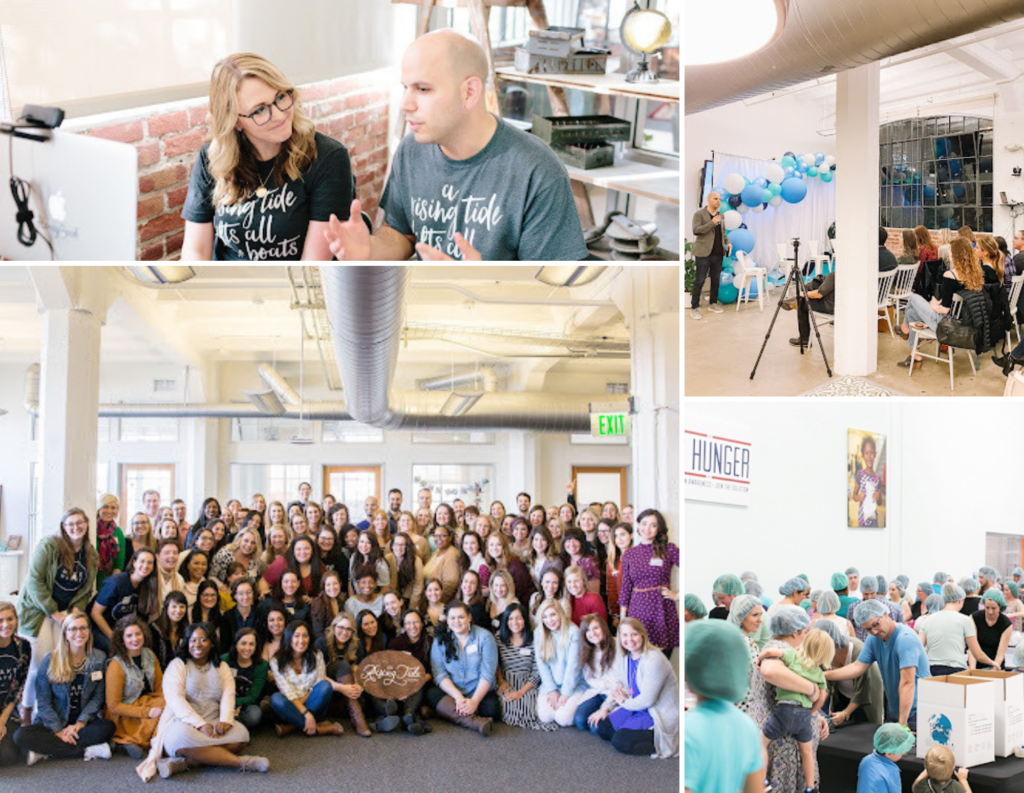 After nearly eight amazing years running the Rising Tide Society, HoneyBook is handing the facilitation of the community over to a group of long-time chapter leaders. They share our deep passion for community and we are excited to see them carry the legacy of #CommunityOverCompetition into the future.
Under the leadership of this new group, the Rising Tide Society has registered for and is now operating as a non-profit organization. This transition brings HoneyBook's formal facilitation of the community to a close.
Thank you for an incredible eight years!
This marks the start of a new chapter for Rising Tide. We're proud that the grassroots movement that grew out of a dream to overcome entrepreneurial loneliness will be carried forward by a group of dedicated Rising Tide leaders. 
As we look back on the years, we feel immense gratitude for everything we've accomplished together. At a time when business education and best practices were hard to come by, our leaders and chapter members each contributed to share their knowledge, develop resources, and foster community—to raising the tide for all independent business owners.
Through our annual Gift Guide and 20 On the Rise initiatives, we highlighted more than 700 independent businesses. We found ways to give back, big and small. We raised well over $100,000 for charity and donated thousands of hours to philanthropic causes. Our RISE summit helped build a school in Laos. This is only a snapshot of all that we've achieved together. The positive impact this community has had on our world cannot be overstated.
We've had the privilege of working with more than 1,000 leaders, helping them to grow their communities into more than 500 Rising Tide chapters around the world. The time spent together sharing challenges, entrepreneurship, and encouragement is something we will always treasure.
The future of community at HoneyBook
Empowering the success of independent businesses is a fundamental part of our mission at HoneyBook. In recent years however, we observed that the way our audience chooses to learn and engage has changed. Naturally, the way we connect with and serve the community had to change also.
At the same time, a group of leaders stepped forward with a new vision for the future of Rising Tide—who better to facilitate the evolution of the community than those who have helped to build it. We are confident in their leadership and look forward to cheering on their success in the months and years to come.
As for HoneyBook, we remain steadfast in our commitment to the values of community. Fostering connection and facilitating education is at the heart of our offering to independent business owners, and we are evolving how we can deliver on that promise.
The HoneyBook team is actively building a new community strategy that we hope will support the needs of independent business owners now and in the future. We're excited about what lies ahead and can't wait to share our plans in time.
For more updates, follow HoneyBook and stay tuned for more news.
Stay connected with your Rising Tide chapter
If you're a current Rising Tide leader looking for more information on what this new journey of Rising Tide will look like, please contact [email protected].