If you are a maker that sells your art or handmade goods online, there are many reasons you might have been drawn to the online platform. Maybe you are an introvert at heart. Maybe you feel anxious about interacting with customers in person. Maybe the thought of selling in person means you have to put yourself out there in a way that might expose you to criticism or competition. If any or all of these concerns are stopping you from selling your art or goods in person, you are not alone. It took me over three years of selling my invitations and art online before I had the courage to try selling it in person. But, there are three great reasons it might be time to reconsider selling your items in person. And, doing so will take your small business to the next level and might even help to double your sales.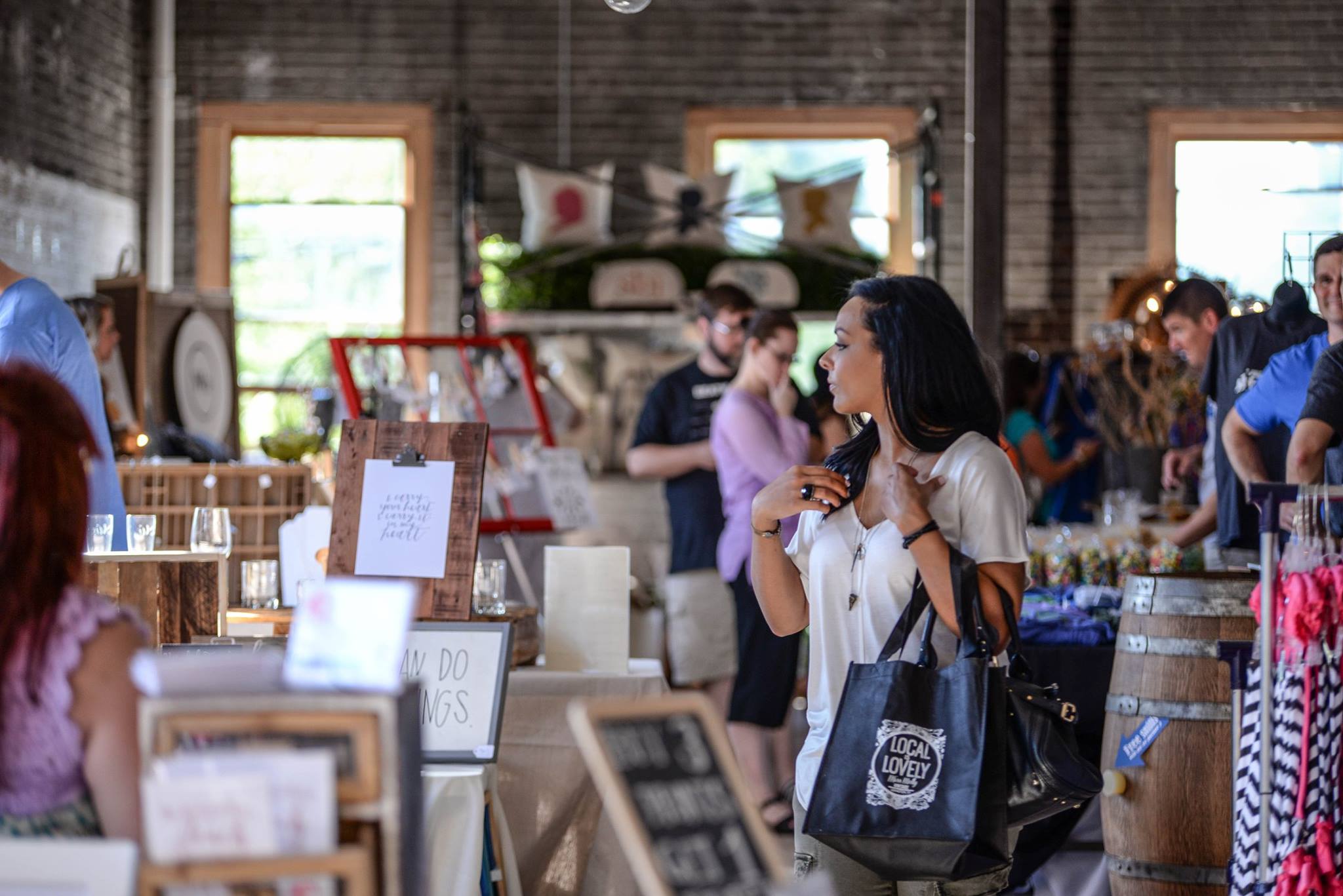 3 Reasons Why You Should Consider Selling Your Art or Handmade Goods In Person
1. You'll get invaluable personal interaction with buyers. Small, local makers markets have
recently been popping up in cities everywhere. These markets attract buyers who value handmade goods and small, local businesses, which is priceless to artists and creative makers. Selling your goods at one of these markets, or similar type of event, will allow to interact with potential customers in a way that you just can't do from behind your computer screen. Talking with these buyers allows you to connect with a build a relationship with the person quickly. We all spend hours cultivating online relationship with potential buyers, but creating these relationships in person happens more organically and quickly.
Selling in person will also allow you to get instant feedback from buyers. As people look at your items, if you simply listen to what they are saying, you'll hear some great information about your items. For instance, they might love a particular item, but want to purchase it in a different color or size. Paying attention to these requests can help you improve your products. And, hearing positive feedback about your art might give you that needed confidence boost to keep making and improving your art.
2. You can reach potential buyers that might not have found you online. Most makers that sell their art or goods online rely heavily on social media and online marketing to gain new customers. Local markets can help you to reach potential buyers that might not have ever found you online. Large markets and shows might draw thousands of people in just one day, exposure that many small business and makers don't reach each day on social media. These markets also typically attract the type of clients who want to purchase local, handmade items. The exposure at one of these markets can instantly attract many new leads.
3. You will build relationships with other makers. Probably the best reason for participating in a market or show is that you will start to build a community with other local makers. If you often feel like creating your goods and selling them online feels a little lonely, then joining a local market might be just what you need. Just like #TuesdaysTogether allows you to build a community, participating with and selling with other makers will create a bond between you and other local makers. Some of the friendships you create with these other makers can be a great source of support and advice to you and your business.
If you are an introverted maker, you don't have to be anxious about participating on a local market. With just a little advanced planning, you can set yourself up for success!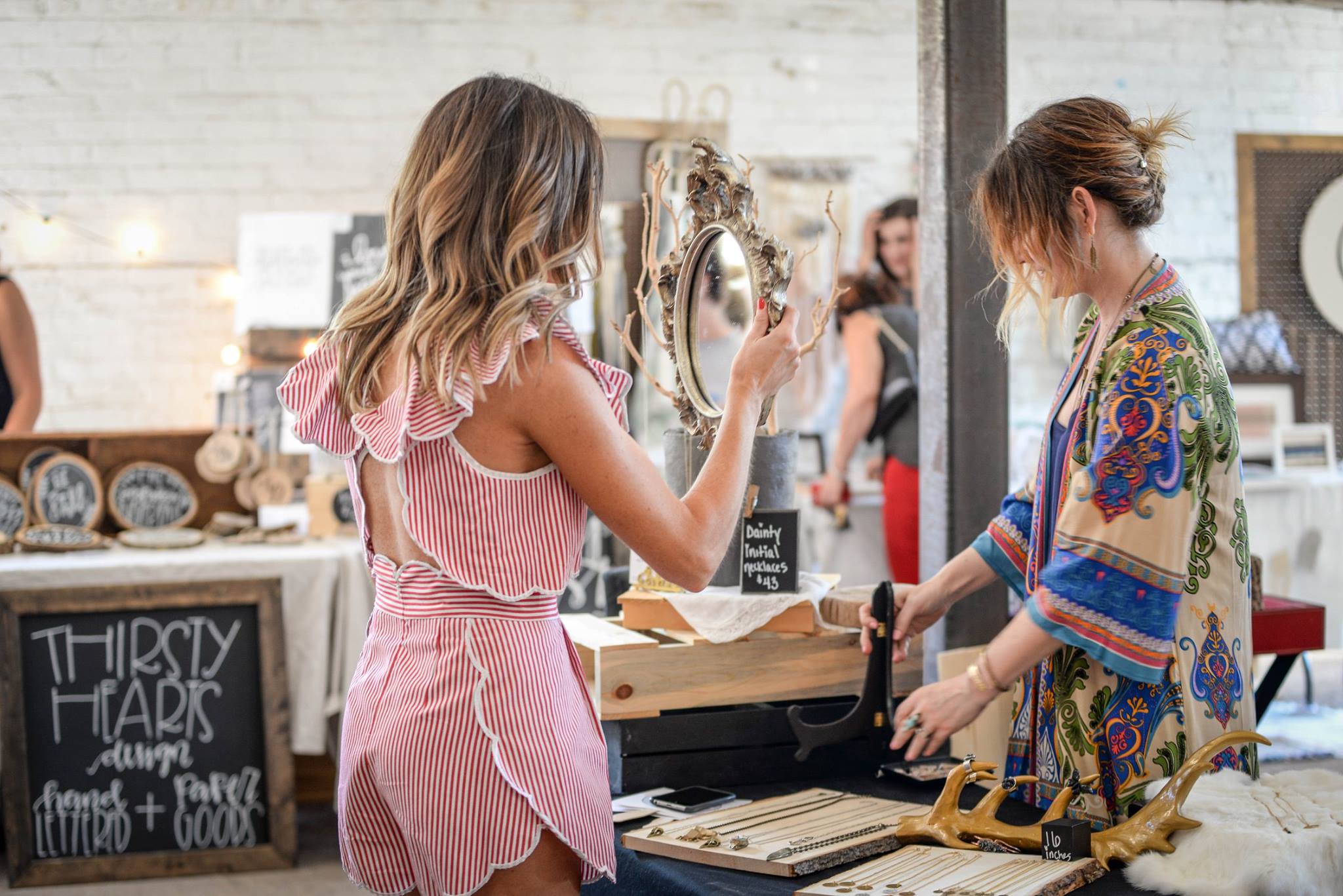 Tips for success at your first market:
 Do your research. The very first market I participated in, I sold three total items, not even enough to cover the booth fee. I was dejected and didn't even consider selling my goods in person for over 6 months. But, once I was honest with why the market wasn't successful, I realized my failure was more about my lack of research, not because people were not connecting with me and my goods.
A few months later, I tried a local street fair and was swamped the whole time, selling more than I sold online in some months. What was the difference? It simply came down to the fact that the first market I tried wasn't a great fit for my goods. Before committing to any market or show, consider asking the event organizer the following questions:
How many makers have participated in your market in the past? Who are the makers?
How do you advertise your event?
Will food and drinks be available for purchase at your event?
What other makers will be attending this event?
What is the demographic you are seeking to your event?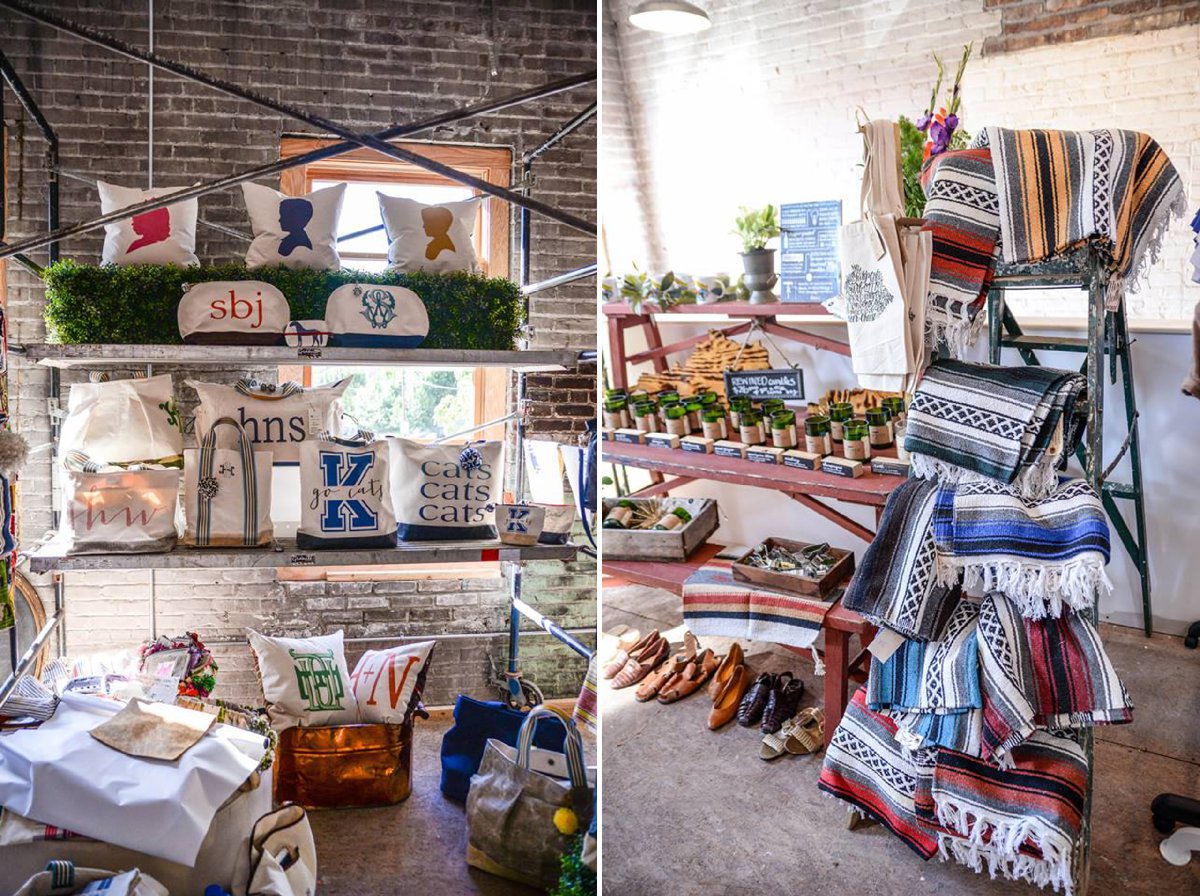  Bring along a friend. One of my biggest fears that first time I participated in a market was what to do with myself when no one was at my booth. Should I just stand there? Should I being doing something to make me look busy? Before my first market, I also worried about what to do if the booth got too busy that I couldn't help customers in a timely manner. To solve both of these concerns, I had a family member come along to my first few markets. If you have someone who is willing to help you out, it will definitely that other person will be a huge help to you whether your booth is slow or too busy!
 Consider your booth layout. If you are an introvert or just the thought of selling your art/goods in person makes you nervous, be strategic about your booth layout. For you, the booth layout might need to be more about making it comfortable for YOU. For me, I found that selling from behind a table, rather than standing beside one, was much more comfortable. Having that space between me and the customer made it much easier to feel comfortable approaching people. It may seem like a trivial decision, but if this is your first time selling in person, you need to take an approach that will allow you to feel the most at ease.
If you are contemplating trying out a makers' market soon, take that leap! Sometimes getting out of your comfort zone is just what you need to do to see growth in yourself and your business.