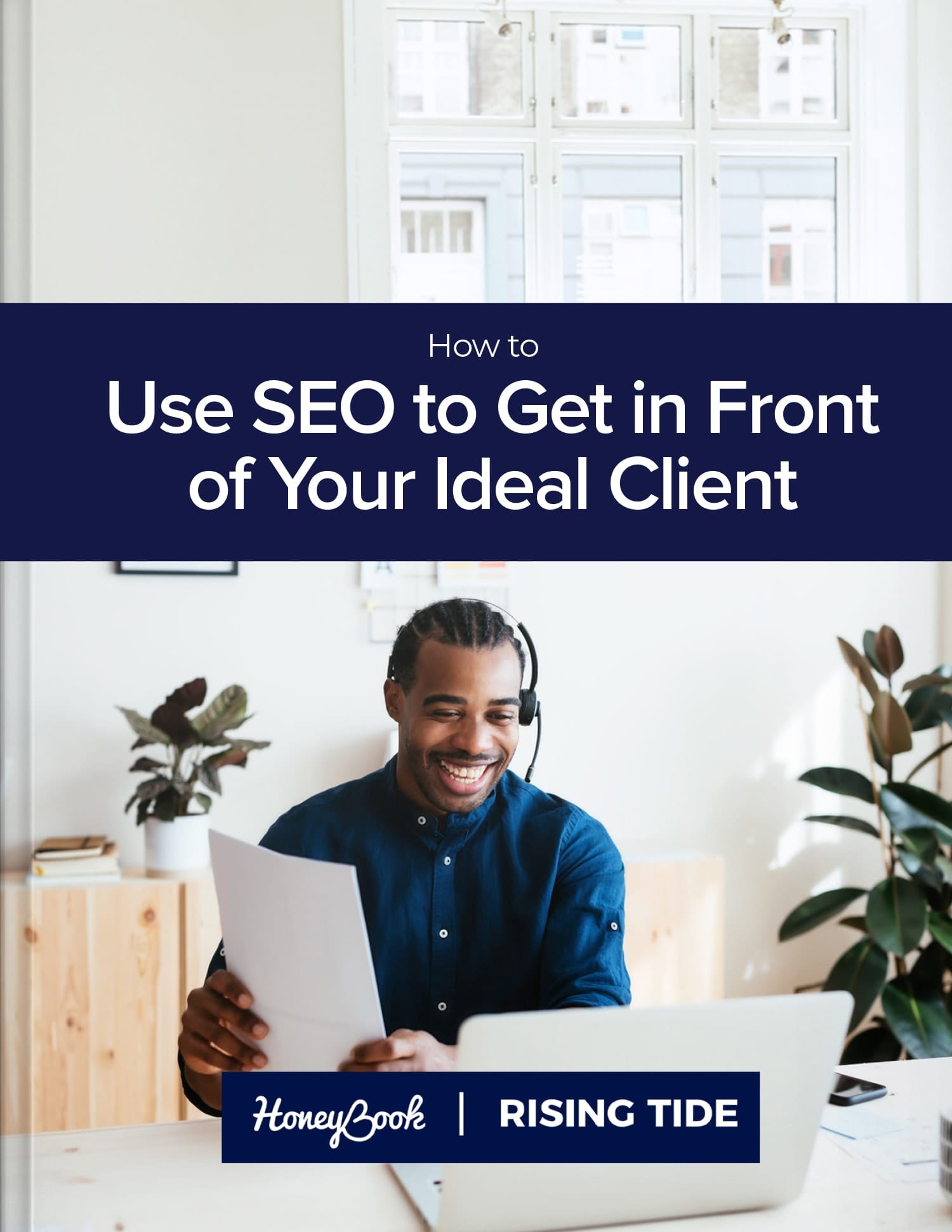 How to Use SEO to Get in Front of Your Ideal Client
Search Engine Optimization, better known as SEO, is a business owner's best friend when it comes to landing on the first page of a search engine. In other words, it's your ticket to ensuring your business is discovered by potential clients that are looking for your services.
In this month's guide, we're sharing expert SEO insights that you can start using immediately to get in front of your ideal client and expand your business. With this guide, you'll be able to make sure that everything you create is SEO-friendly. From easier SEO methods to implementing SEO tools, start putting these best practices to work today and set yourself up for success in the future.
This month's guide shares:
Strategies that will help you reach your ideal clients.
SEO tools that you can start using right now in your business.
Tips to ensure your SEO efforts are successful.
Cultivate genuine connections:
Aleya Harris explains how to own and leverage your unique brand voice to build meaningful relationships with your target audience. Once you're clear on your brand voice, apply Leila Lewis' five relationship-building strategies to begin expanding your network.
Collaboration is a win-win:
Partnering with others in your industry is a great way to increase visibility for your business and learn new skills in the process. Caren Kreger shares three things from her own personal experiences that will inspire your next collaboration. Then, Claire Bough teaches us how automation can save you and your clients time, leading to a better experience for everyone involved.
Lean on your industry peers for support:
D'Ana Joi Spencer reminds us of all the ways seeking community can support business growth. And if you're in the process of moving to a new community, Lynne Reznick shares tips to help you get prepared and successfully transition your business to a new place.
Disclaimer: The advice featured in this guide and on the blog was sourced from our community members for sharing general information and knowledge. For specific legal, financial, tax, mental health and professional advice, please consult an authorized professional.