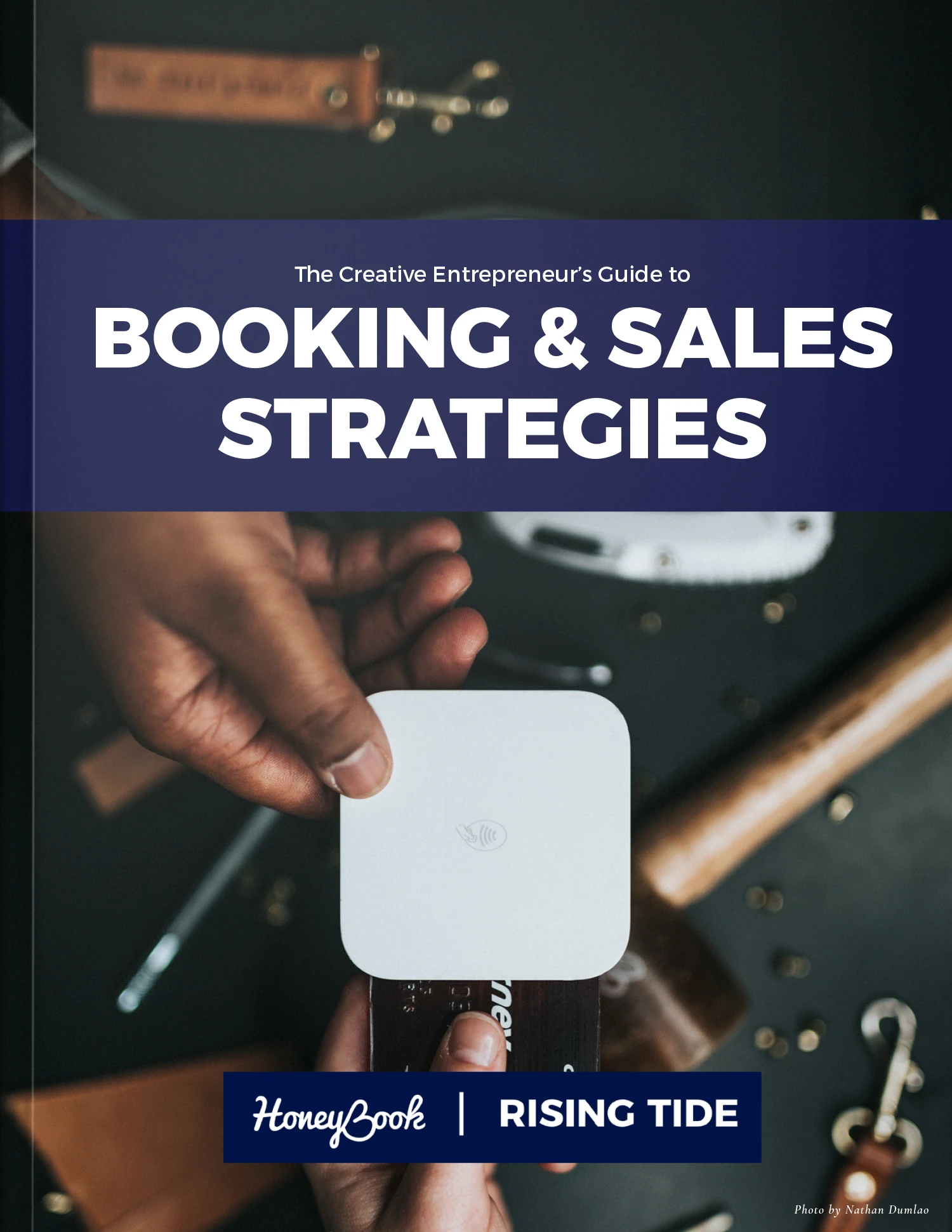 Small Business Sales and Booking Strategies
How do I improve my small business sales and booking strategies?
Have you been looking for ways to book more clients and better your small business sales and booking strategies? Growing a business takes work. And boosting sales to create a sustainable business model that allows you to scale is hard… but so important.
This month's guide shares:
How can I increase small business sales and booking strategies?
Lead with confidence to boost small business sales:
It can be incredibly overwhelming getting caught like a deer in the headlights when it comes time to sell to a potential client. Before reaching that moment, practice your pitch so you know your main talking points, what makes you unique, and how your product or service can make an impact in your client's life. Best place to practice to boost confidence? In the mirror or with a friend!
You may think that selling is all about sharing just how amazing you are. However, selling is really about your client and their needs. First, prioritize learning more about how much they know about your product or service. Ensure that you're not jumping the gun in pitching them too early. Learn more about the customer journey in Megan's article. Ultimately, your goal in any sales opportunity is to connect with the potential client, discover their pain point, and help them understand how you can solve their problem. It's all about them.
Make selling simple and scalable:
Whether you're looking for an easy and consistent way to close a sale when an inquiry comes in (like Joelle) or ready to to sell a product or service on autopilot through an evergreen marketing strategy (learn from Aleia), finding ways to make it easy for clients to book you—and for potential increased revenue through scaling your business model—is key. Building out systems, processes, and consistent booking strategies can be the sole reason you receive a rave review and a repeat customer. Take advantage of that opportunity every chance you get to increase your small business sales and booking strategies.
What's Inside - Small Business Sales and Booking Strategies
Disclaimer: The advice featured in this guide and on the blog was sourced from our community members for sharing general information and knowledge. For specific legal, financial, tax, mental health and professional advice, please consult an authorized professional.