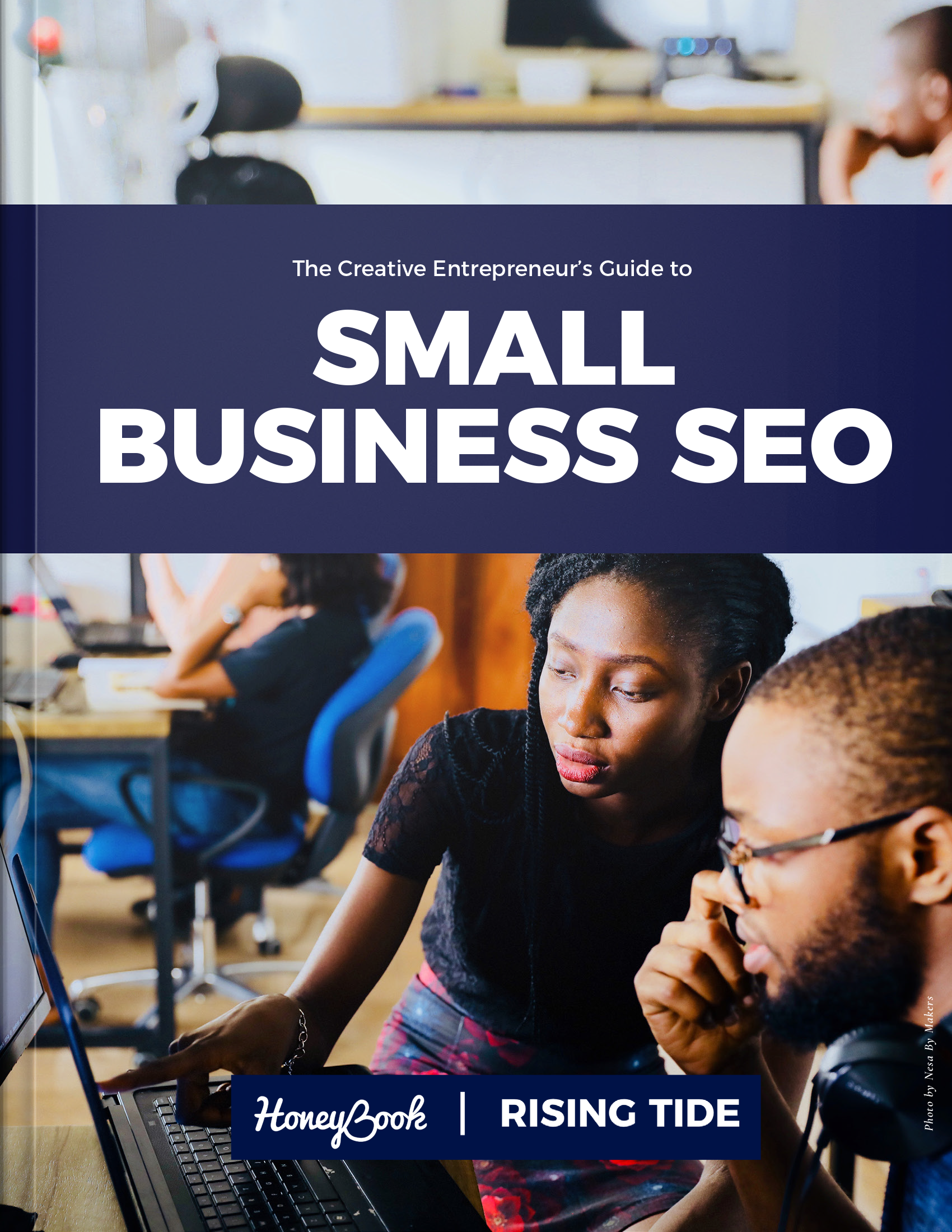 Sometimes SEO feels like too much to tackle. Figuring out how to rank on page 1 for the entire world wide web feels next to impossible most days. But as small business owners, ranking high can make all the difference in getting found and making bank.
This month's guide explores quick start tips for SEO wins, best practices for improving your ranking, how to do a DIY SEO Audit, and more.
This month's guide shares how to:
Start Early. Start Somewhere
The earlier you begin your SEO journey, the better. It's no secret that paying attention to your website's SEO from the start can help long term. But don't avoid it just because your website has already launched and you're feeling the overwhelm. Instead, kick off with a DIY SEO Audit per the recommendation of Abigail Dyer on page 6. The sooner you make the changes, the closer you'll be to Page 1 ranking! And don't forget about the importance of a sitemap. Myrna Daramy shares the importance of this little known gem on page 8.
Keyword stuffing is a thing of the past. Instead of filling your site with unnecessary jargon and random words that might help you get found, create content that is relevant and useful for your target audience. By answering the questions they are searching for, you're more likely to be found in a search, get repeat visitors, and ultimately turn those repeat visitors into buyers. Tools like Ubersuggest can help you find keywords relevant to your services and target audience. After all, like we remember from our Ultimate Guide to Pinterest for Business, the real goal of increased traffic is always increased sales. Let your content do the work for you!
Google Knows...and Wants To Help
Google knows when you're trying to cheat the system. But they don't leave you high and dry. Instead, take advantage of the tools Google provides such as Google Analytics, Search Console, and even Google Data Studio to work on your SEO in a way that helps set you apart. The articles below share some key insights into how to rock the Google (and other search engine!) search!
Disclaimer: The advice featured in this guide and on the blog was sourced from our community members for sharing general information and knowledge. For specific legal, financial, tax, mental health and professional advice, please consult an authorized professional.