Snapchat is quickly becoming one of the most popular social media platforms–especially among millennials. Snapchat allows you to post pictures and videos that are only viewable for up to 24 hours.
Businesses are increasingly taking advantage of Snapchat to market their products and services. Our Snapchat expert Madison Short is sharing 5 simple Snapchat tips you can use to promote your business:
1. Show real life-life
Instagram is all about being cohesive and consistent with your brand since Instagram posts are permanent. Snapchat is the complete opposite–whatever is on Snapchat disappears after 24 hours.
Take advantage of this to show off real life to your clients–it's not permanent! This is a good way to connect with clients, friends in the industry, and others because it shows that we don't have perfect lives. It authentically connects us to our audience.
2. Show Behind-the-Scenes
While Snapchat is great for all-things-life, it is also a powerful tool to show people how you work.
– Product producers: Snapchat is such a powerful tool for businesses who provide products because you can show the process of creating that product! Clients usually only see the end-results, but showing them the before, during, and after lets them see process of designing and creating their order, and it makes them excited to receive it.
A florist could show a bucket of loose flowers, the process of creating a floral arrangement, all the way to the end result. Shop owners could show sneak peeks of what will be added to their product line-ups.
– Service providers: For someone who provides a service, it might seem difficult to show viewers behind-the-scenes of what you are working on, but it can be done!
As a photographer, I always snap sneak peaks of wedding images, or where I am shooting that day. I also snap throughout wedding days, and clients that follow me get even more excited for their wedding days. If you are a hair and/or makeup artist, you could snap new products you bought to use on clients and tell your viewers why you love that product.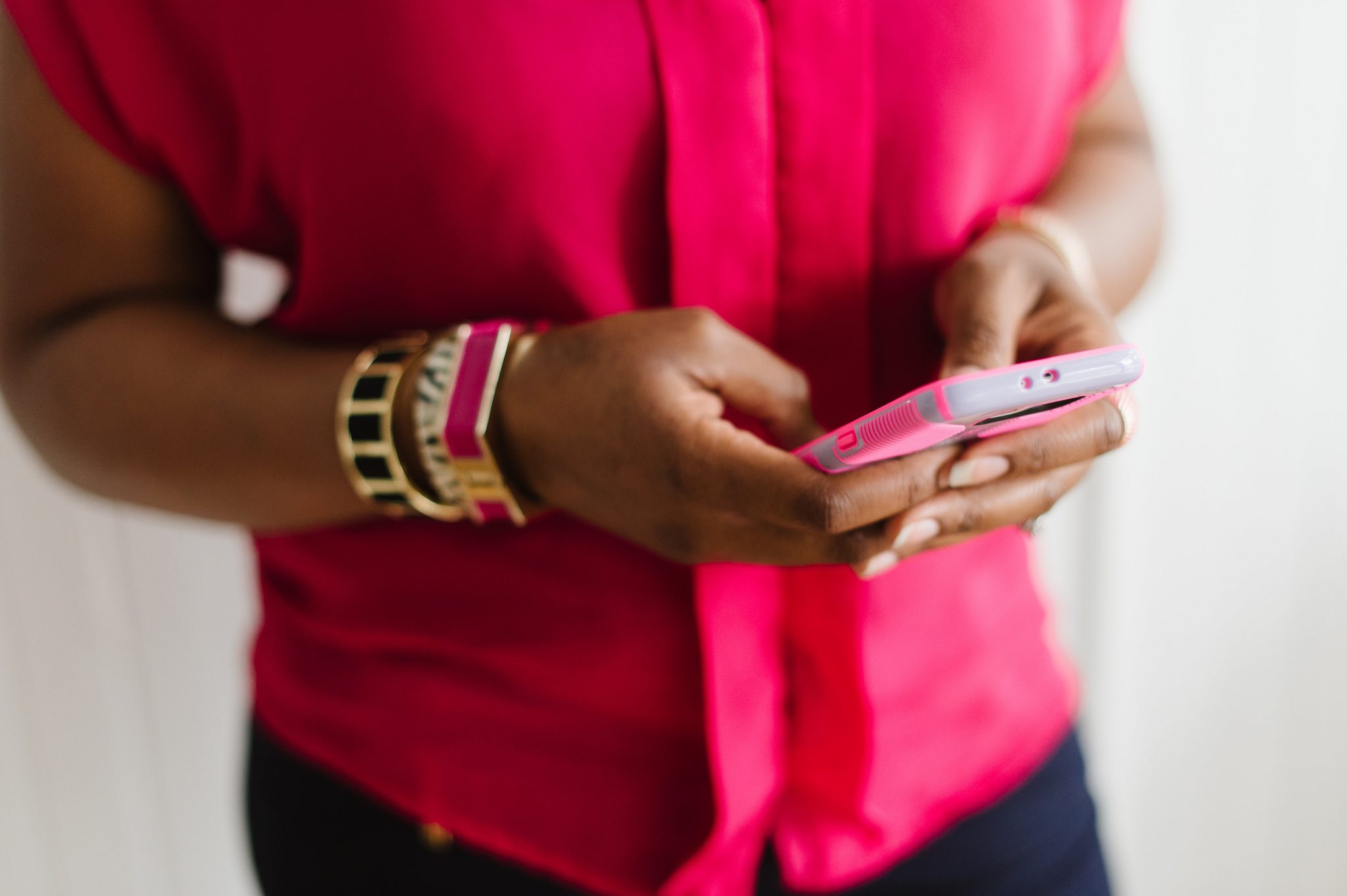 3. Give tips and provide education to clients.
Snapchat can be used to give advice to clients and educate them (even if snaps disappear in 24 hours!) If you are a brand designer, snap about finding the right colors that fit your ideal brand. If you are an event planner, snap about why having a planner is necessary for a smooth event.
4. Share about giveaways and other promotions.
I have recently seen some Snapchat accounts do giveaways solely using Snapchat, and it is SO cool! My favorite company–Lilly Pulitzer–did a giveaway, and it was very subtle and quick, but so effective. They took a snap of the product they were giving away, then they had viewers screenshot it, and they picked a winner. (In Snapchat, you can view who has taken screenshots of your snaps.)
It's so different from Instagram giveaways because on Instagram anyone can enter, even if they are not loyal to your company. On Snapchat you have loyal viewers who want to see your work-life and your personal-life, so they will appreciate these giveaways so much more!
You can also do the same thing with discounts and promotions. Snap a coupon code for 20% off and only the people who saw that snap will know about it!
5. Create geo-tags for big business events to promote your business locally.
Geotags are location-based filters that people can apply to their photos. If you are getting ready to launch a new brand, business, or have big news, create a custom geo-tag on the Snapchat website. It's simple! Go to www.snapchat.com/on-demand and follow the prompts. The cost depends on design and how long you want the filter available. It generally costs us somewhere between $5 and $20.
What is your favorite Snapchat business tip? Let us know in the comments.