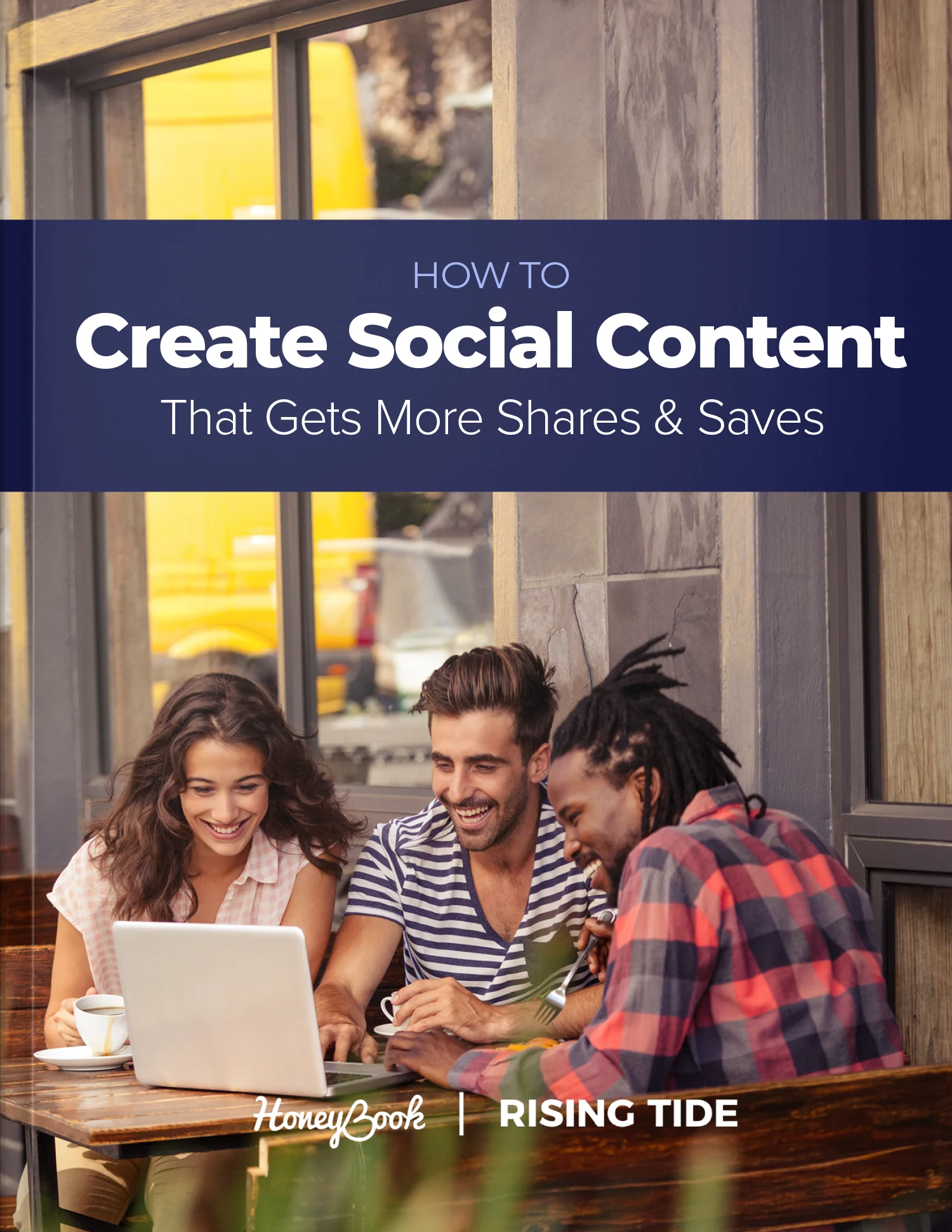 When done wrong, social media marketing can be a time suck and fuel comparison. But, when done strategically and with intention, social media marketing can help you connect with your audience daily, educate your potential clients on your products and services, increase revenue and grow your business.
This month's guide shares:
Social media marketing best practices for small businesses
Every great social media marketing strategy begins with building your brand voice and creating content based on your unique audience. Start by digging into what resonates with your audience most. Think: What do they love to hear from you about? Where does your story connect with their story? What are your current clients' top FAQs? What pain points do they experience? How do you solve them? All of these questions can lead you to consistent content that ties directly to your unique value proposition (UVP). And don't forget to tie in strategic keywords to your content like Dresean shares. 
Next, maximize your content
You don't have to reinvent the wheel. The social media marketing hamster wheel can feel daunting to say the least. Every day – in and out – on and one. Instead of using content only once, repurpose your individual content pieces again and again on each different platform. Remember: reiterating yourself builds brand awareness and authority. Don't discredit the importance of establishing yourself as the expert by building a content strategy around key pillars of your content. And then, take maximizing a step further with everything from hashtag strategy based on Sharon's article to utilizing Facebook ads and more.
Last, automate & systematize the content
Once you've determined your strategic social media marketing plan, document every step of the way in a Standard Operating Procedure (SOP) so it can be easily replicated as you outsource and scale. Additionally, it means that you'll be able to produce high level repeatable results and content to show for it for each client you work with. Consider using Laney's insights about how to get more content from fewer projects to build a system for the future. And finally, automate your social media marketing content and processes! Kinsey shares about her favorite softwares and apps to automate social media posting and more. 
What's Inside - Social Media Marketing
Disclaimer: The advice featured in this guide and on the blog was sourced from our community members for sharing general information and knowledge. For specific legal, financial, tax, mental health and professional advice, please consult an authorized professional.