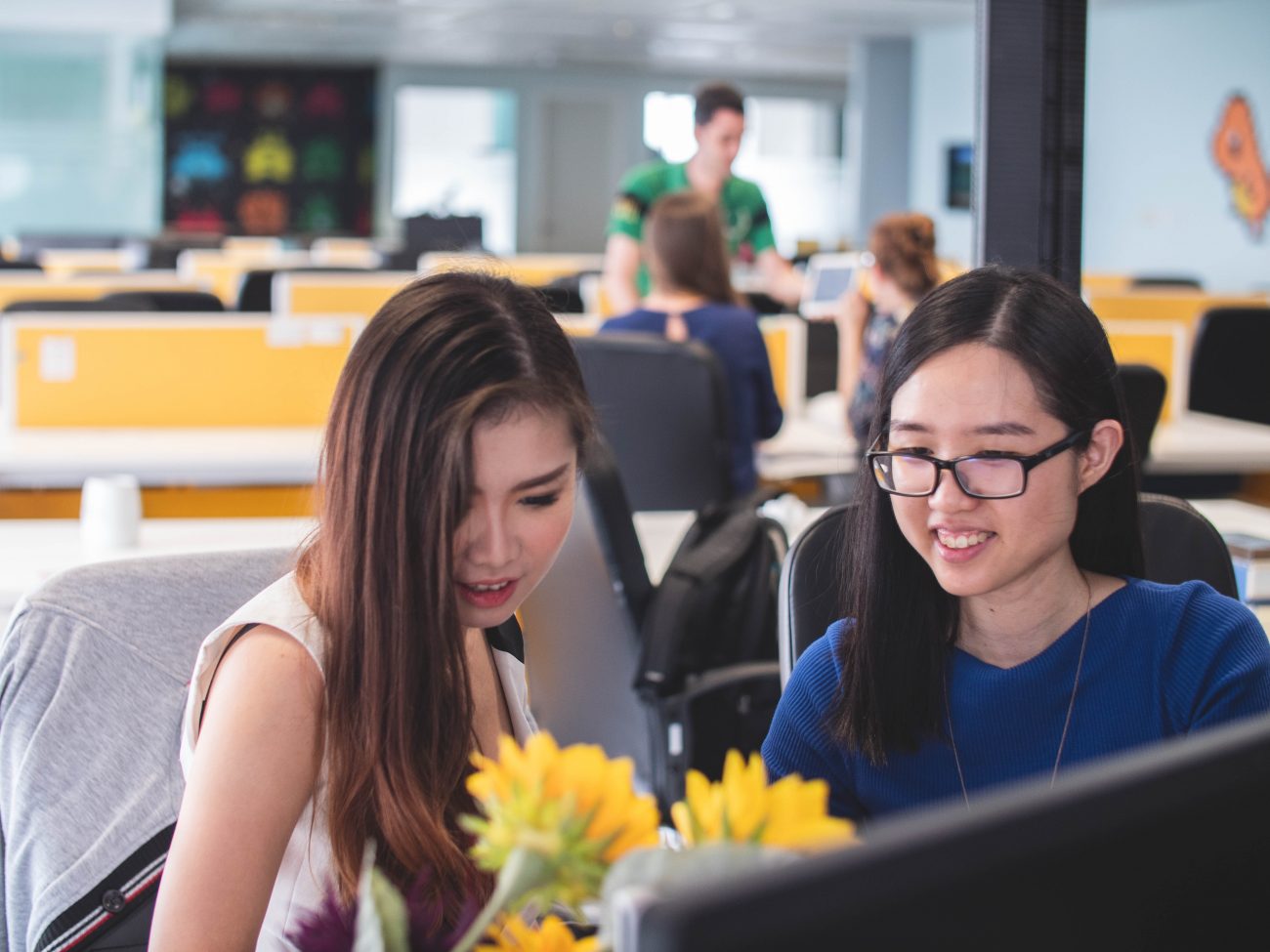 When you started your creative business, you were probably an effective and reliable one-man (or one-woman) show. But as your brand and business grows, you may find that you're spreading yourself too thin. That's where your carefully crafted team comes in. They are your backbone, and it's important that you lean on them instead of taking on too much.
Below, some successful creative pros share their advice for learning to let go and delegate (even when you don't want to):
Handing over responsibility isn't easy
When your business grows, things that you once did singlehandedly might now seem tedious and overwhelming. Kevin Dennis of WeddingIQ says that these routine tasks were especially difficult to hand off to his team. "It was hard for me to let go of the day-to-day business tasks—doing the contracts, scheduling the meetings, answering the phones, responding to inquiries. I felt like I was the face of the business and the person they were wanting to talk to, but I was stressing out and not providing the best customer service."
Another area where many creative pros struggle is allowing someone else to step in to tackle creative duties. Christie Osborne, owner of Mountainside Media, knows that outsourcing creative work can be a terrifying thing. "Because what I write about can be technical, I didn't want to struggle to 'teach a writer' to think and sound like me. Also, because my name and skills are what drive my brand, I didn't want to feel like I was abdicating responsibility for my message."
However, after delegating these tasks to trained members of their team, both Dennis and Osborne agree that it vastly increased their overall productivity. Osborne explains, "The result was that I could produce more content and take on more clients because my mind and time could focus on more strategic endeavors to grow my business."
Similarly, Dennis says that delegating allowed him to focus on providing better service at events. "I found myself with more time to do more projects and grow the business in a different way. I could also get involved in networking groups and grow our creative partner relationships."
What to remember when delegating
It's important to note that delegating tasks is much more than just writing down a laundry list of duties. It requires patience and training, as your employees need to learn your process in order to carry out the necessary steps.
Sara Dunn of SaraDoesSEO.com advises, "You have to write or record your process for doing the task, and you need to give the person you're delegating to an opportunity to practice. Don't just hand over a document and expect they understand it. Have them do a 'practice' version that you review so you can make sure they have it right. That may mean having a new social media coordinator write five sample social media posts for you before publishing, or giving a freelance designer a paid test project to make sure it's up to your standard."
Think beyond the office
Passing off to-do lists doesn't just apply to work, and Dunn has learned to embrace this strategy. "I'd rather work on websites any day of the week than run errands around town. I recently signed up for the grocery delivery service Shipt, and now I work for an hour on Sundays prepping for my week while someone else does my grocery shopping. I feel more prepared to take on my week, and someone who likes grocery shopping gets to make a little extra weekend money. Win-win."
Being in control of training your team to take over certain responsibilities can remove any apprehension you might have about delegating. If you trusted them enough to hire them, trust that they will work hard to support the growth and success of your business.
HoneyBook, the best crm for solopreneurs, streamlines everything you need to manage your business into one place. Manage projects, book clients, send an online invoice and get paid through our online payment software. Now peace of mind comes with just one login.