This week we did something we've never done before. We hosted the very first global virtual TuesdaysTogether!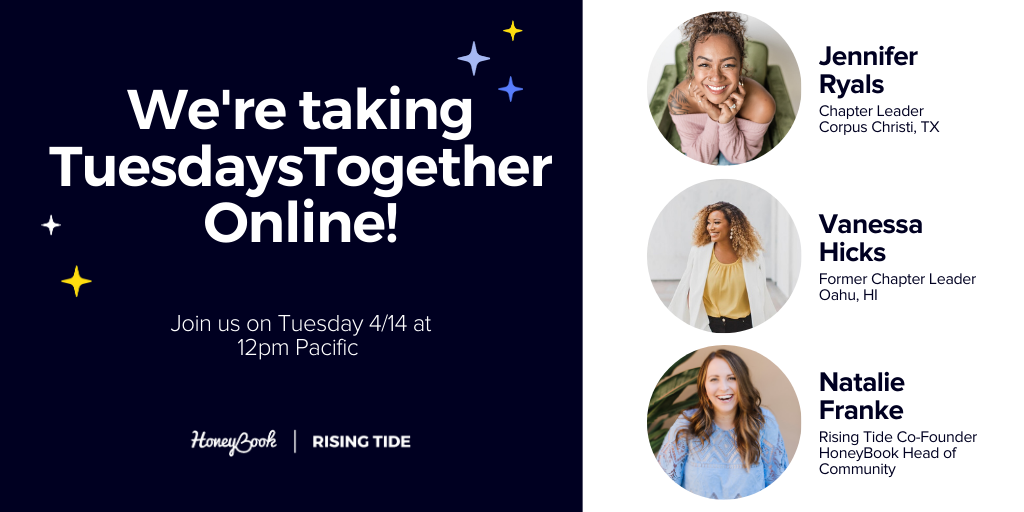 With stay at home orders and social distancing efforts in full effect, all of our local TuesdaysTogether chapters have shifted their meetings online. From Zoom mastermind calls to virtual happy hours on Google Meet, we're seeing our community engage online in new ways. We knew we needed to come together on a global scale too.
Hosted by Natalie Franke with guest speakers Jennifer Ryals and Vanessa Hicks, the online gathering was an open and genuine conversation around resiliency and the importance of community during hard times.
We hope you'll take the time to watch or listen to the replay . You can also follow along via Rev Transcript here!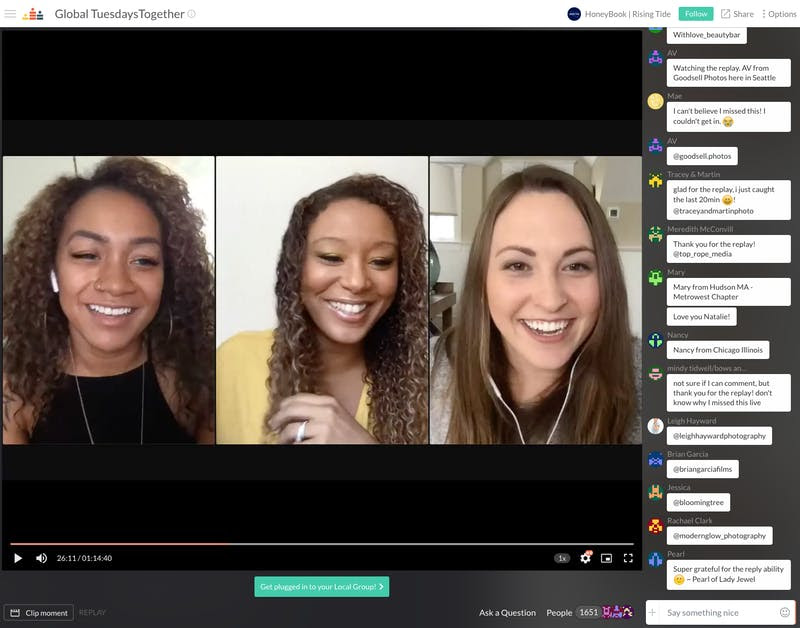 Want a copy of Natalie's slide doodles? You can find them here!