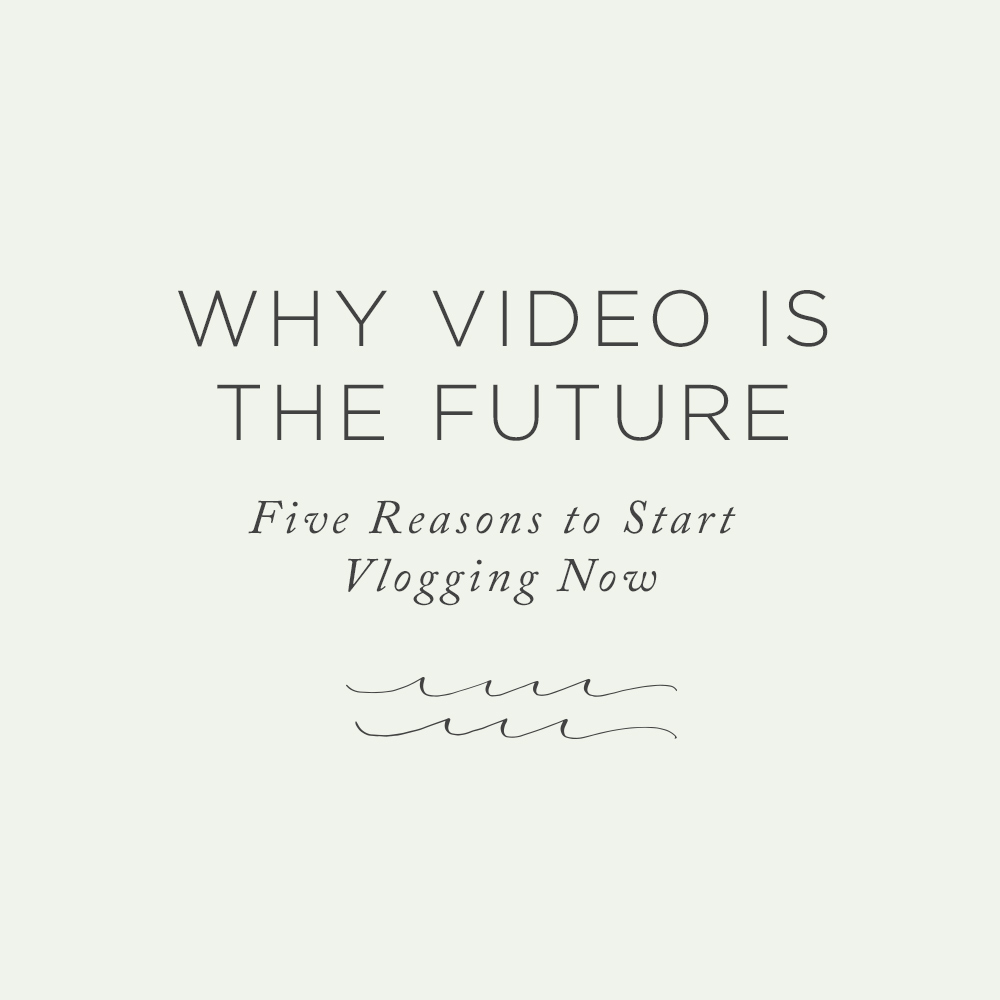 The written word will never go away, but video blogging–or vlogging–is changing the landscape of how people and businesses convey information.
Video blogging can take many different forms. It can be a channel on YouTube or a video embedded in a blog post. But broadly speaking, video blogs are simply using videos to connect with an audience. And it's becoming more popular each day.
Look no further than social media to demonstrate this shift in mediums.
What's the newest social media platform trying to break into the market? Twitter-owned Periscope, which allows users to livestream videos, and then keep the video posted for 24 hours. While it remains to be seen whether Periscope is here to stay, it does indicate a shift in focus for social media. (Periscope now boast more than 10 million users… and Facebook is now reportedly exploring livestreaming.)
Instagram and Snapchat are now two of the most popular social media platforms among teenagers (source). While I was teaching high school English, I was surprised to find out that most of my students no longer used Facebook, even if they had an account–it's for "old people" they would say. The most popular social media apps among my students were overwhelmingly SnapChat and Instagram. And both SnapChat and Instagram are visual platforms.
Still not convinced? YouTube boasts more than 1-billions users. Oh, and only a mere 300 hours of video is loaded to YouTube every minute! (Check out other YouTube statistics here.)
The takeaway: People are increasingly utilizing visual platforms.
Here are five reasons for your small business to jump on the vlogging-train:
1. Vlogging is easier than ever!
If you own a smartphone, you can create a vlog and upload it to YouTube. And with ever improving mobile devices, it will only become easier to create quality videos. (The next iteration of the Iphone supposedly shoots 4k video!)
Moreover, it's easier than ever to access videos–especially on YouTube–across any device. Over 50% of views on YouTube come from mobile devices.
Another advantage is platforms like YouTube are FREE. And you can create standalone channels. No website necessary.
2. Vlogging is flexible.
It can become almost whatever you need it to be.
For many creative entrepreneurs, products are physically created. Is there a better way than vlogging to show-off a finished product, a behind-the-scenes look at the creative process, or a glimpse into the studio space?
But it doesn't end there. Add tutorials for your products to enhance client experience. Or use vlogging to compare and review products. OR, use it show off customer testimonials. The possibilities are endless!
And bonus: Vlogging can be less curated and more casual than blogging. If you're writing, it's important to write properly. Otherwise, you come off as unprofessional or unreputable. People are much more forgiving in conversation-esque settings. I'd argue the less contrived the vlog, the more authentic it appears.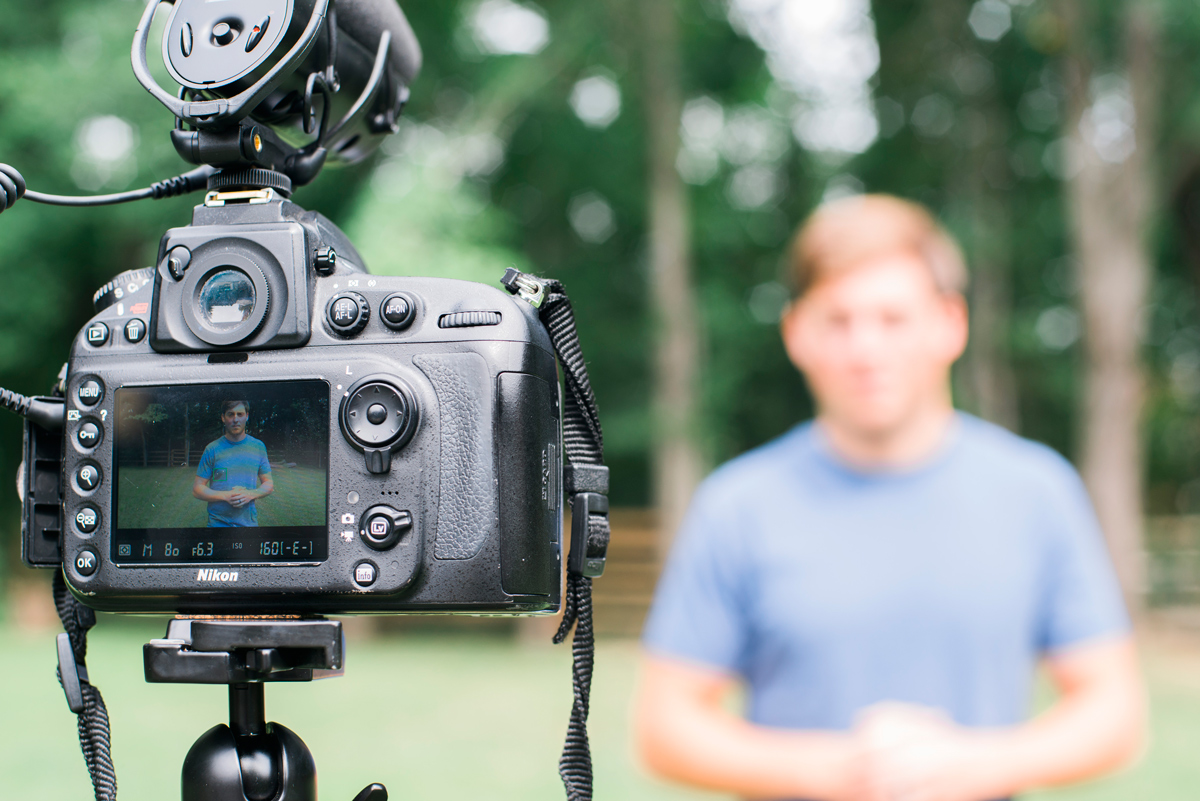 3. Vlogging can help form brand personality.
Platforms like YouTube can help form and showcase brand personality. Dollar Shave Club started out as a one man show and is now a multi-million-dollar business largely because of a YouTube promotional video he and a friend created (source).
(And check out this Dollar Beard Club promotional video that spoofs Dollar Shave Club.)
A YouTube video led to visibility… which led to 75 million in funding. Okay, so we all shouldn't expect 75 million in funding. But, the example does demonstrate the power of a platform like YouTube.
There are endless possibilities in how one can use a video to showcase who they are and what they're about.
4. Vlogging helps build a loyal audience.
This is a simple, but important point: People are relational. And I believe the more relational your business, the more potential it has for people to connect with it. Vlogging allows your audience to see the people behind the business.
5. Vlogging provides potential for more visibility!
YouTube videos can be found organically in Google searches. For instance, google "calligraphy pen reviews" or "how to…" anything. I can almost guarantee that a YouTube video appears.
YouTube channels will also recommend similar or related channels to its viewers. This means that people are more likely to stumble across your work when looking at related channels. And those are people you know are interested in what you are creating.
In general, platforms like YouTube make it incredibly easy to embed or share content to other platforms, too. Share a video to Facebook, or embed it in a blog post you're writing.
And the Dollar Shave Club example above should remind us of the potential for videos to go viral.
———-
I suggest in the title that vlogging is something of the future. But, the reality is vlogging has already become immensely popular in the last decade. And many businesses have already found effective ways to use vlogging. The mediums we use to find information will continue to trend towards more visual-oriented platforms.
What do you think? Is vlogging going to become the new "blog"? Or is it a passing trend? And if you vlog, we'd love to hear about your experience.
https://youtu.be/knQxpteYP5Q