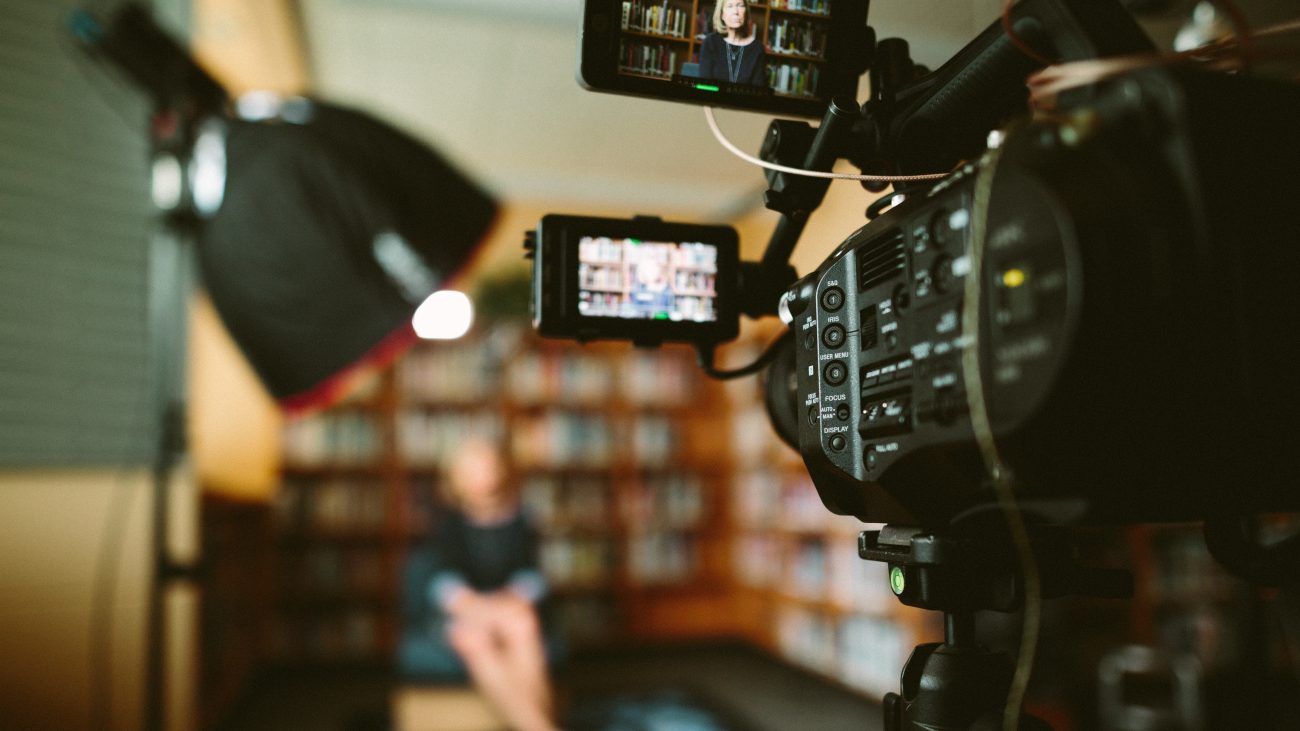 It is the temptation of many creative professionals to feed the side of ourselves that craves freedom, eschews boundaries, and lets our creativity flow. But alas, even creatives need structure in the form of best practices, highly efficient systems and planning—to stay in business, we have to act like we mean business.
One way these two divergent interests—the "want to do" and "need to do" aspects of a creative business—can be pushed into alignment is by producing creative products that can be systematically distributed to help you reach and engage your target audience. And one of the best ways to do that is through video marketing.
Why video? Well, did you realize that recent studies indicate that the majority of users who watch a product video go on to buy it? In addition, according to moovily.com, you are 53 times more likely to rank number one on Google if there is an embedded video on your site. In a world where your Google ranking is key to customers discovering you, adding video content to your website and email marketing campaigns should be a high priority. Here's how to make this approach work for you:
Use off-peak time to create core video content
When planned and executed properly, marketing through videos is not only highly engaging, but also extremely efficient. This is especially true when you take advantage of your business's off-peak season. The next time you hit a slow period, consider using this time to produce a series of short videos that walks your next clients through specific processes, such as choosing a color scheme for their wedding or narrowing down their flower options for centerpieces. You could also feature a theme a day, showcase a hot new product or trend they can look forward to, or demystify some task that may make them nervous.
Cross-post video marketing content on social media
Once you have video "in the can", so to speak, you have many options for publishing it. One of the best ones is social media—social media lights up at the mere glimpse of a great video. Users are more likely to click-through, engage and share a brief and well-produced video than they are a standard blog post or marketing email. And that viral reach means more prospects discovering who you are, what you specialize in and why they must hire you.
Create an automated email campaign
You can also assemble your content into a logical sequence and build it into an automated email campaign. Think of what someone who is just reaching out to you might want and need to know about your experience, your offerings or your field. Use simple and affordable content marketing software to help you schedule a campaign, and provide ways for your current, past and prospective clients to subscribe to and share your emails. If the videos are engaging and informative, they will easily find an audience, building your credibility and exposure simultaneously.
Create written products to complement video marketing
Complement highly engaging video marketing with core content made available to clients and prospects alike via your website and social media platforms. Could you write the guide to choosing linens for your spring-themed wedding? If so, then during the off-season, write that guide! Do you have important insight to share about owning and managing a floral design studio in the age of Pinterest? Consider turning your advice into a published series. Once you've created these pieces of written content, add them to your video pieces to enhance your email marketing campaigns.
Continue to make your content work for you
Written content, like video marketing, can reach clients through email or social media or be downloaded as a "bonus" for attending one of your events (such as a wedding expo at which you exhibit or an open house at storefront). If you write it with as timeless a perspective as possible, it should only need occasional updating, so after the initial effort you can expect long-term returns with little further effort. As a bonus, having a cache of searchable industry content that you produced increases your credibility and leadership potential.
By using your off-season to produce video content, you can make time in your workflows for the parts of your creative role that you enjoy most. Once you implement a system for production and automate distribution via an email marketing campaign, you'll reduce the number of tasks needed to promote your services throughout the year. It's a great way to help your business—and more importantly, your creative spirit—thrive.