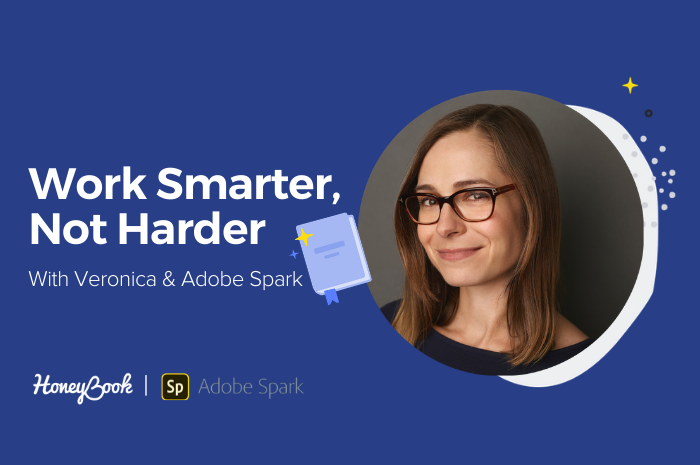 How technology can give you time back to focus on what matters.
Wednesday, June 10th at 10:00am PST
Attend this webinar to learn:
How to identify steps in your process that you do repeatedly
Processes to make repeatable steps less time consuming
How to utilize tools so your process is accessible
About Veronica:
Veronica is a product manager, podcaster, and technology evangelist living in San Francisco.
At Adobe, she is a product manager and evangelist on the Adobe Spark team, where she works to help social media creators, marketers, and influencers bring their brands and creative ideas to the masses.
Join us for a HoneyBook Virtual Workshop immediately after the webinar:
Wednesday, June 10th at 11:15am PST
Use this dedicated time to work with HoneyBook experts to:
Create a custom brochure template
Build workflows using email, questionnaire and brochure templates and tasks
Please be at your computer, logged into your HoneyBook account and have Zoom downloaded for this session. If you do not have Zoom downloaded, please follow these instructions.