HoneyBook and Rising Tide are thrilled to announce the launch of 20 ON THE RISE in partnership with Gusto and Peerspace. We're celebrating individuals making waves through their hard work, determination and creativity in their respective industries. We are thrilled to be affirming our mission to empower the creative economy to rise together, doing what they love.
What is this list all about? 20 On The Rise is a curated list of the individuals who are making waves and raising the tide, rocking their respective industries through hard work, determination and creativity. This isn't a popularity contest nor is it a 'most liked' list. 20 ON THE RISE is all about the up and coming voices who deserved to be recognized.
[maxbutton id="6″]
Congratulations to all of the incredible individuals who were nominated for the 2018 20 ON THE RISE list! 
THE NOMINEES:
Kristen Aaron
Amy Abbott
Linda Abbott
Jen Abel
Courtney Abernathy
Ana Abraham
Tiffany Accardi
Dayhanna Acosta
Vivian Acquah
Justina Adams
Jacqueline Adan
Staci Addison
Leah Adkins
Diane Adkisson
Areeba Adnan
Eno Adoghe
Alejandra Aguirre
Laura Ahern
Mason Aid
Amy Aiello
Ogheneworo Akaraoghene
Kaile Akina
Heidi Akpaette
Heather Alana
Rebekah Albaugh
Rossemary Alcantara
Joy Aleman
Alysha Alex
Chinae Alexander
Gregory Alexander
Laura Alexander
Alekandra Alexandre
Soco Alicea
Denise Alison
Dennis Allan
Emily Allen
Megan Allen
Emma Allen
Megan Allen
Caitlyn Allen
Elizabeth Allen
Taylor Aller
Daniela Allie
Amanda Allison
Dana Allison
Stefany Allongo
naama Alon
Kelsey Alshememry
Heather Alsip
Katelyn James Alsop
Rachel Alzarez
Aundrea Ambeliotis
Kaleena Amuchastegui
MK Andersen
Amber Anderson
Jarrod Anderson
Stacy Anderson
Kendra Anderson
Lauren Anderson
Kara-Ann Anderson
Jax Anderson
Marirosa Anderson
Morgan Anderson
Jax Anderson
Nicole Andreini
Mari Andrew
Oliver Andrew
Ana Andricain
Lucy Angel
Mary Angelini
Maria angelopoulou
Bridget Ann
Kate Ann
Mandana Ansari
Carrie Anthony
Linger Aragon
Jen Aranyi
Ana Aravena
Kristen Archer
Charlotte Argyrou
Kristy Arias
Meral Arik
Jyn Armstrong
Cheyenne Arnold
Danielle Arnold
Bethanne Arthur
Erika Ashley
Christy Asper
Maria Assia
Charity Atkins
Krystal Atkinson
Samantha Atkinson
amy atkinson-barnes
Lesa Atteo
Leigh Ann Atwell
Margaret Austin
AnnaKate Auten
Shannon Avery
Alyssa Ayala
Jenn Ayres
Lucy Baber
Lyndsey Bachmeier
Caitlin Bachtold
Jaime Baeza
Rebekah Baier
Hope Bailey
Maggie Bailey
Talitha and Michael Bainbridge
Sarita Bajnath
Becky Baker
Emily Baker
Jammie Baker
Holly Baker
Ryan Baker
Holly Baker
Bonnie Bakhtiari
Jenn Bakos
Abigail and Chloe Baldwin
Kelsey Baldwin
Molly Balint
Julie Ball
Danielle Ballantyne
Catrina Ballard
Danille Ballentyne
Grace Ballmann
Nathan Ballmann
Sophie Ballmer
Maurielle Balzcon
Christin Balzer
Kate Bancroft
Taylor Bannister
Sarah Baptiste
Grace Barbosa-Chin
Alena Bard
Summer Barker
Castell J.R Barnes
Cormick Barnes
Kelli Barnes
Cristina Barragan
Sarah Barrah
Jen Barred-Dart
Sarah Barrett
Dre Barthel
Elizabeth Bartlein
Rachel Bartunek
Terri Basken
Jacques Bastien
Lauren Bates
Yota Batsaras
Malia Battilana
Anthony Battistella
Brianna Battles
Lauren Bazunu
Fatima Bazzi
Jenna Beard
Micheal + Jenna Beard
Luke & Ashley Beasley
Ashley Beaudin
Alexandra Beauregard
Kate Becker
Kaitlin Beckwith
Jessica Bedore
Laura Beekmann
Melanie Beiler
Stephanie Belcher
Danica Bell
Andrea K. Bell
Sara Bell
Shannon Bellisle
Lindsay Anne Belliveau
Diana Bello
Erica Bello
Mark Beltran
Kristen Bender Daaboul
Cynthia Bendle-Dombroski
Bjorgvin Benediktsson
Heather Benge
Eddie Benites-lm
Kiley Bennett
Sherilyn Bennett
Danait Berhe
Shaw Bernard
Phylicia Bernard
Myles Berrio
Sara Bertels
Ella Bessette
Yanitza Ninett Betancourt
Yanitza Betancourt
Alicia Betz
Jennifer Bianchi
Colleen Bies
Hayley Bigham
Ashleigh Bing
Claire Bira
Holly Birch
Lindsay Bishop
Hannah Bjorndal
Shawn Black
Bessie Black Ward
Alex Blair
Elena Blair
Jonee Blair
Allison Blaire
Abby Blake
Jacquie Blanchard
Jacqueline Blanchard
Courtney Blankers
Shawnae Bleichner-Cook
Chelsea Bliefernicht
Candi Block
Danielle Blocker
Emma Blomfield
Brittney Blystone
Elizabeth Boardman
Emily Bode
Erica Boe
Rachael Boer
Brenden Boggs
Siobhan Bogle
Jillian Bolanz
Crystal Bolin
Sarah Bombard
Sarah Bombard
Jodi Bond
Michelle Bonham
Brittany Boote
Stephanie Booth
Ryan Booth
Becca Borrelli
Brittney Boscana
Kelsey Bosselait
Katie Bosseler
Heidi Boucher
Nicole Boucher
Kasey Boudreau
Semblance Boutique
Reneé Bower
Ashley Bowes
Amanda Bowman
Kari Bowman
Emily Boyd
Katherine Brackman
Joelle Bradfield
Kristie Bradley
Sarah Bradshaw
Sarah Bradshaw
Anna Braff
Renee` Bragg
Brittany Brander
Brittany Branson
Hope Brasfield
Hanna Braud
Deanna Bray
Jessica Bredbenner
Tessa Brediger Lambert
Krissy Breece
Susan Beth Breuner
Amy Brickman
Jennifer Briggs
Shelby Briley
Christina Brillati
Kayla Brint
Rebecca Brinton
Dominique Broadway
Brittany Brock
Casey Brodley
Sarah Bronson
Justine Broughal
Latonia Browder
LaShonda Brown
Alora Brown
Erika Brown
Katie Brown
Charlotte Brown
Ben Brown
Meghan Brown
Sarah Brown
Tamara Brown
Dawn Brown
Krista Browning
Brianna Broyles
Alicia Bruce
Samantha Brunette
Mary Brunst
Kelsey Bryant
Elizabeth Buckley-Goddard
Bethany Buitenbos
Brittany Bullen
Lyndsay Bullock
Lauren Buman
Jordan Bunch
Ashley Burbank
Barry Burgemeester
Adrienne Burgos
Stacey Burkhart
John Burman
DeNeitra Burnett
Mands Burnette
Allison Burns
Christina Burton
Blair Bush
Kirstie Bussie
Kayla Butler
kimberly butler
Jordan Byrd
Trisha Marie Byrnes
Nakeia C. Homer
Jessie Cabalallero
Nikki Cade
Jess Cadena
Dorielle Caimi
Alejandra Calderon
Michelle Caldwell
Hope Caldwell
Emily Calhoun
Rachel Calvelli
Sefora Camazano
Amy Campbell
Sarah Campbell
Christina Campbell
Laura Cannon
Kia Cannons
Simran Canterberry
Paula and Hoang Cao
Rachel Capil
Lauren Capizzo
Leia Capps
Monique Caraghiaur
Reyna Caraveo
Carla Carbajal
Jessica Carillo
Jamie Carle
Renee Carleson
Cyrissa Carlson
Sara Carlson
Lauren Carnes
Becky Carpenter
LeAnne Carpenter
Jen Carrington
Ashley Carroll
Abeki Carter
Ashlyn Carter
Andrea Casals
Alexander Casas
Maura Cascados
Sarajane Case
Anastasia Casey
Anne Casey
Anastasia Casey
Sarah Casile
Ciara Castagno
Adriana Castillo
Michelle Castillo
Shanna Castro
Laura Catron
Carolina Cedeno
Melisa Celikel
Kristijonas Cesna
Tiffany Chalk
Aislinn Chalker
Catherine Chambers
Dominic Chambrone
Cecelia Champion
Sarah Chancey
Emily Chandler
Sashee Chandran
MaryBeth Chappelear
Danette Chappell
Marcus Charles
Jessica Charuk
Isabel Chavez
Nicole Cheng
Lelian Chew
Kasey Childers
Bri Childs
STEVEN CHIOCCHI
Dean Chisolm
Autumn Chittum-Vestal
Grace Chon
Toni Chowdhury
Misty Christensen
Nichole christian
Heather Christopher
Angie Chua
Caili Chung
Ashley Chymiy
Bri Cibene
Rita Cidre
Aileen Ciesielski
Sal Cincotta
Cassi Claire
Jessica Clark
Kim Clark
Krystal Clark
Kelly Clark
Danny Clarke
elizabeth clarke
Max Clary
Katy Clatterbaugh
Nicole Clausen
Ashley Clay
Meghan Clem
Mark Clennon
Megan Clouse
Leigh Ann Cobb
Kelly Cobus
Shay Cochrane
Emily Cockerill
Jen Coffey
Frannie Coggeshall
Kasey Colby
Bridget Cole
chelsea cole
Kerri Lynne Cole
Cool Cole
Juanita Coley
Emily Collett
Brittany Collier
Dorothy Collier
Regina Collier
Robin Collins
Anesha Collins
Alex Colon
Tomiya Colvin
Damont Combs
Megan Combs
Sara and Rich Combs
Xuan Commagere
Danielle Comstock
Danielle Comstock
Virginia Conaway
Nicole Conner
Kara Conrad
Tara Consolati
Liz Cook
Brittny Cooper
Lara Cornell
Nikki Cornett
Danielle Corso
Nikki Costa
Emily Costopoulos
Erica Cote
Sheridan Cotrell
Olivia Cottrill
Danielle Coughlin
Lindsay Coulter
Becca Courtice
Amanda Cowan
Colin Cowie
Ashley Cox
LaJoy Cox
Michelle Cox
Sean Cox
Amanda and Holly Cox and Barton
Miranda Crace
Adrienne Craig
Agata Craig
Torey Cranford
Alyssa Crawford
Elise Crawford Gallagher
Amanda Crean
Tasha Creel
Kaylee Creighton
Jennifer Crenshaw – Smelker
Jay Crisp Crow
Tori Criswell
Kate Crocco
Sarah Crook
Caitlin Crosby
Brian Crowe
Kelsey Crowley
Katie Cruz
Karen Crye
Sarah Culver
Donna Cummings
Kelly Cummings
Tayler Cusick Hollman
Mike Cyrus
Maureen Czaykowsky
BreeAnn Czuprinski
Kellie Daab
Nadine Dafrawy
Ali Dahlson
Jenna Dail
Hailey Dale
Sasha Dale
Rachael Daley
Racheal Daley
Rene Dalo
Annie Dalton
Lauren Dangelo
Kandi Daniel
Chanda Daniels
Megan Darling
Marnie Dashwood
Matthew Davey
Lexie David
Angela Davidson
Brandilyn Davidson
Cathy Davis
Kate Davis
Megg Rose Davis
Erica Davis
Katie Davis
Katherine Davis
Jil Davis
Jaime Davis
Shawna Dawson
Natalie Dayton
Sasha de Almagro
Esther De Charon De Saint Germain
Elisabeth De Charon de Saint Germain
Juan de la Torre
Kelsi Dean
Meredith Dean
Lisa Deboever
Chris Deckard
Mary DeCrescenzio
Kelci DeFrancesco
Erin Defuria
Arianna Del Mundo
Theresa Delaney
Jessica Deleo
Erika Delgado
Jenny Dell'Angelo-Hazel
Jacqueline Delorme
Alysha DeMarsh
Lauren Demby
Becky Dempster
Brett Denfeld
Jamie Denholm
Kevin Dennis
Mike Denny
Brooke Depaw
Gia Despo
Katie Dessin
Ryan DeVoll
Sierra DeVuyst
shana Dewitt
Audrey Deyerle
Erica Diaz
Stephen Diaz
Erika Diaz
Joshua Diaz
Stephen Diaz
Angie DiBattista
Kinley Dickrell
Krista Dickson
Brent Dietrich
Sara Dietschy
Julie Dietz
Betsy DiFrancesca
Hilary Dildine
Lizzie DiMaria
Dyanna Dimick
Caley Dimmock
Linda Dion
Guillermo Dipp
Christina Disler
Anna Dixon
Olivia Djibo
Claire Dobson
Logan Doerries
Zahira Domenech
Dassi Dominguez
Amanda Donaho
Jordan Lee Dooley
Manolo Doreste
Brianne Dosier
Katy Doss
Becky Dossey
Rebecca Dost
Jordan Dotson
Melissa Dowler
Rachael Dowling
Janette Downie
Therese Dozier
Lauren Dragon-Cook
Alicia Driskill
Brittny Drye
Sunny DuBois
Sara Dubon
Danielle Duby
Kathryn Duckett
Veronica Duckett
Robyn Duda
Gloria Dudney
Lee-Ann Dueck
Shanna Dugan
Maureen Dugas Foster
Kea Duggan
Ryan Dugger
Natalie Duke
Nicole DuMond
PJ Dunn
Hattie Dunstan
Aimee Durrance
Valerie Duvick
Jacqueline Dziadosz
India Earl
Kendall Earnshaw
Jennifer Eaves
Ashley Ebert
Samantha Echols
Austie Eckley
Makenzie Eddy
Stacey Edelstein
Shayla Edenfield
Cherie Edghill
Jennifer Edmond
Heather Edmunds
Limor Edrey
Britani Edwards
Katherine Edwards
Jodi-Kay Edwards
Ryan Egan
Madison Ehlen
Tori Ehlers
Jena Eichler
Stephanie Eiland
Tomm Eisenhart
Liz Eldridge
Erika Eliante
Laura Elizabeth
Amanda & Chad Elkins
Alexandra Elle
Laura Ellili
Amanda Ellis
Amber Ellis
Sophie Ellis
Morgan Ellis
Lauren Elsasser Smith
Sommer Elston
Meghan Ely
Laylee Emadi Smith
Stefanie Endres
Jaime Engebretson
Maison Engel
Deborah Engelmajer
Mark Englund
Sarah Enos
Serena Epstein
Stephanie Erffmeyer
Sarah Erickson
Makayla Ervin
Helena Escalante
Valentina Escobar-Gonzalez
Danielle Escobedo
Addie Eshelman
Denise Ester
Kristen Estes
Arielle Estoria
Kayleigh Etheridge
Masha Evans
Mandy Evans
Kara Evans
Katherine Beth Evans
Mariah Ewald
Allison Ewing
Kay Fabella
Lyndsey Fagerlund
Billy Fairley
Erin Falacho
Josie Falletta
Heather Farris
Katie Farwell
Marcia Fattouh
Nicole Fauls
Verena Fay
Michel Feist
Fox Feltman
Holly Felts
Annette Ferguson
Jennifer Ferguson
Kinzie Ferguson
Leanna Ferguson
Nicolette Fernandez
Kring Fernando
Alexandra Ferrante
Chris Ferris
Victoria Fiaretti
Betsy Fick
Riley Fields
Juliana Fink
Juliana Fink
Becca Finley
Callynth Finney
Marie Fish
Jamie Fisher
Karly Fisher
Kaylia Fisher
Alex Fisher
Devin Fitzpatrick
Kristi Fitzpatrick
Shelby Fitzpatrick
Devin Fitzpatrick
Danielle Fitzpatrick Clark
Kelcey Fixen
Maranda Flamm
Deb Flashenberg
Marvin Flavien
Jorge Flores
Laurel Flowers
Rosalynne Fluty
Maureen Flynn Luther
Liz Fogarty
Lindsay Fogarty
Jeff Foley
Vivy Valerie Fomengia
Kaitlin Fontenot
Laura Foote
Katie Forbes
Austyn Ford
Laura Fortey
Chelsea Foster
Mari Foster
Mari Foster
Dannie Fountain
Dannie Fountain
Andrea Fowler
Christina Fowler
Shayna Fowler
Kayla Fox
April Fox
Melissa Fox Austin
Nancy Franc
Annie Franceschi
Andrew Franciosa
Amanda Frank
Arlyn Frank
Spenser Frank
Trevor Frankfort
Michelle Franzetti
Corry Frazier
Stephanie Frazier Grimm
Jen Fredette
Claire Free
Adam Freeman
Amanda Freeman
Jess Freeman
Kevin Frenzel
Ciera Freson
Jessica Frewman
Jessica Frey
Ella Friberg
Lauren Frontiera
Mel Frontino
Ashley Frye
Autumn Fuchs
Natalie Fugere
Alexa Fuhrman-Sherman
Jennifer Fujikawa
Geneva Fulmer
Cate Furtado
Maria-Ines Fuyenmayor
Birdie Fyffe
Lara Gabrielsen
Lacy Gadegaard
Valerie Gage
Christine Gagnon
April Gajoch
Amanda Gallagher
Alyssa Gallion
Lorin Galloway
Anna Gallup
Brianna Gamble
Kate Gansneder
Teal Garcia
Miguel Garcia
Daniela Garcia-Allie
Xiomara Gard
Angela Garzon
Anna Gaspari
Eric & Jamie Gay
Réka Nikoletta Gazda
Kaela Gedda
Delphine Gennisson
Priscilla George
Ashley Gerrity
Amanda Getz
Liz Giacobbi
Sarah Marie Gibbs
jessica giblin
Maggie Giele
Kristin Gifford
Rebecca Gigandet
Brittany Gilbert
Megan Gillette
Jennifer Gillihan
Lydia Gillis
Erin Girouard
Abby Glassenberg
Christine Glebov
Emily Glickman
Aneesa Glines
Stephanie Gliozzo Woods
Alison Glowinski
Allison Goad
Melissa Godfrey
Amanda Goldman-Petri
Kelly Golia
Kim Gomez
michelle gomez
Michelle Gomez
Erika Gomez
Andrew Gonzales
Sandra Gonzalez
Valeria Gonzalez
Jessìca Gonzalez-Rubio
Casey Goode
Toni Goodie
Erin Goodman
Suzy Goodrick
Harmony Goodson
Tracy Gori
Ains Gornall
Marva Goss
Arien Goss
Erica Gottula
Brian Goulet
Jess Grabowski
Athena Grace
Maria Grace
Christa Graham
Jenni Graham
Rachel Graham
Zeb Grant
Zeb Grant
Misty/Shannon Grant/Evans
Autumn Granza
Andrea Gray
Holly Gray
Kit Gray
Sasha Gray
Kelsie Grazier
Victoria Greatrix
Carly Green
Casey Green
Kristen Green
Rachel Green
Kristen Green
Janea Greene
Ashley Greer
Lizabeth Greer
Paige Gregory
Nyoka Gregory
Melyssa Griffin
Laura Grover
Erika Grubb
Brittney Grundyson
Valerie Guerrero
Rhianna Guevara
veronica guguian
Alisha Guild
Travis and Kim Guiley
Eduardo Guillen
Joyce Guitterez
Grace Gulley
Chante Gulley
Jill Gum
Dianuh Gunderson
Eylul Gungor
Steven Gunter
Erin Gunther
Sarah Gurvits
Krystal & Malena Gussy Up Decor
Tori Guy
Mercy Guzman
Erika Guzman
Ana Carolina Guzman
Paulina Gwaltney
Elizabeth Haase
Amy Haberland
Amanda Hacker
Melissa Hagen
Kathryn Hager
Julie Haider
Merrie Haig
Kathryn Haldiman
Jessica Haley (Ulrich)
Chelsea Hall
Lindsey Hall
Cyndol Haller
Timmy Ham
Katelyn Hambick
Elizabeth Hambleton
Morgan Hamel
Meg Hamilton
Erica Hammer
Kenzie Hammock
Stacey Hamner
Brittany Hampton Aguila
Erin Hannum
Bron Hansboro
Christine Hansen
Liz Hansen
Jeanese Hanson
Philip Harbuck
Brianne Hardcastle
Lisa Hardy
Kiley Harmon
Tah Jah Harmony
Nicole harnois
Allison Harp
Caroline Harper
Kyla Harper
Lynne Harris
Essence Harris
Mark Harris
Makayla Harris
Kat Harris
Janessa Harris
Samantha Harris
Janine Harris
Kelsey Harrison
Kerry Harrison
Meghan Harrison
Kelsey Harrison
Stacy Hart
Kristin Hartigan
Christopher Hartl
Sarah Hartley
Heather Hartman
Meghan Hartman-Gomez
Nina Harwick
Hafsa Hasan
Hafsa Hasan
Sabrina Haskett
Alicia Haskew
Lauren Hatch
Naomi Hattaway
Justin Haugen
Jacilyn Haugen
Jen Hauger
Carrie Hawkins
Sue Hay
Madralynn Haye
Erica & Jon Hayes
Sarah Hayes
Lauren Hayes
Lorene Haythorn Eppolite
Jaime Hazen
Kayli Head
Kaitlin Hebert
Angela Heck
Kent Heckel
Rachel Heckmann
Amanda Hedgepeth
Nancy Heil
Heather Heinrichs
Chad Heller
Megan Helm
Imani Henderson
Mabyn Henderson
Sandra Henderson
Racquel Henry
Andrea Henson
Elizabeth Henson
Ginger Herman
Jessy Herman
Aislinn Hernandez
Lourdes Hernandez
Laura Hernandez
Rachel Hernandez
Tori Hernandez
Ginger Herr
Ilyssa Herrington
Tyler & Ashley Herrinton
Ashley Hesselback
Megan Hibar
Jennifer Hibberd
Jessica Hickerson
Michelle Hickey
Alex Hickman
Hannah Hicks
Vanessa Hicks
Lindsey Hicks
Emma Hicks
Lilah Higgins
Chamonix Higginson
Andrew Hildebrand
Catherine Hildner
Douglas HIll
Jessica Hill
Raven Hill
Layla Hillail
Tara Hilsmann
Kristin Hines
Lisa Hinton
Ray Hippolyte
Lauren Hitchcock
Sarah Hoag
Ann Hoang
Carli Hobson
Heather Hoesch
Kathryn Hofer
Chantelle Hoffmann
Edith Hogan
Kayla Hollatz
Rachel Hollis
Mandi Holmes
Stephanie Holmes
Ashley Holstein
Lauren Hom
Nakeia Homer
Lewis Homes
Brittani and Jon Hon
Crystal Honeycutt
Danni Hong
Justine Hong
Jess Hopp
Cor'Deija Horne
Christine Horton
Theresa Hotze
Paige Hough
Britta Houiellebecq
Carrie House
Kacey House
Nichole Howard
Caroline Howard
Willow Howard
Amanda Howell
Beatrice Howell
Lewis Howes
Kati Hoy
Casey Hubbel
Hannah Huber
Abby Hudson
Tiffany Hudson
Laura Huertas
Danielle Hueston
Michelle Huff Elliott
Aubrey Huffman
Amber Hukari
Ella Hulbert
Paige Hulse
Christy Griner Hulsey
Jaclyn Humble
Gina Humilde
Denise Hummel
Sharon Hundley
Nadia Hung
Victoria Hungerhurst
Sasha Hunke
Shaw Hunke
Leanne Hunley
Katie Hunt
Meredith Hunter
Jessica Husted
Bailey Hutchence
Jessica Hutson
Anna Hutton
Justine Hwang
Britt + Kelsey Hyatt + Anderson
Tracy I Do Bridal
Kemari Ihlenfeldt
Keasha Lee Ince
Demetria Y Ingram
Maggie + Dorian Iribarren
Tracy Irwin
Rebecca Iverson
Deun Ivory
Brooke Michelle Jackson
Natalie Jackson
Destinee Jackson
Tiffany Jackson
Loren Jackson
Nikki Jackson
Emily Jacobson
Erica Jacobson
Emily Jacobson
Renee Jacobson
Amy Jacobus
Casey Jade
Rachel Jalanivich
Stacy James
Jennifer James
Lauren James
Woodrow James
Polly Jane
Kasey Jansik
Jessica Jaroch
Ryann Jarrard
Katrina Jayne
Monika Jefferson
Amanda Jeffrey
Kwaneesha Jeffries
Nathaniel Jensen
Amber Jensen
Taryn Jerez
Natasha Jeshani
Pepe Jimenez
Rob Jinks
Tialyn John
Amanda Johnson
Anna Johnson
Arielle Johnson
Hilary Johnson
Lauren Johnson
Lindsey Johnson
Marcy Johnson
Victoria Johnson
Heather Johnston
Samantha Johnston
Sarah Jolley-Jarvis
Ashley Jones
Corrie Jones
Christie Jones
Kelly Jones
Tia Jones Reed
Toni Jongkind
Kirstyn Jordan
Meagan Jordan
Vanessa Jordan
Jenna Joseph
Olivia Jouffrey-Smith
Christina Jovanna Olivarez
Megan Joy
Sarah Jozsa
Brook Judd
Reka Juhasz
Charlotte Julian
Jen Jung
Amanda Kammarada
Lena Karelova
Yasmine Kashefi
Ashley Katchadourian
Jenn Kavanagh
Jordan Kavuma
Vidisha Kay
Ashley Kaya
Amanda Kaye
Annalise Kaylor
Kulsoom Kazim
Maggie Keegan Gross
Kristin Keen
Katy Keen
Kristen Keenan
Ashton Kelley
Wendy Kelly
Lindsay Kelly
Amber Kemp-Gerstel
Lynne Kennedy
Monique Kennedy
Sharon Kensey
Anna Kerns
Allanah Kerns
Lisa Kettler- Belletto
Courtney Khail
Karta Khalsa
Christina Khosrowabadi
Stephen Kim
Dohee Kim
Christine Kim
Christine Kim
Kandyce King
Megan King
Kimi Kinsey
Diane Kinzer
Gina Kirk
Lauren Kirkham
Kylee Kistler
Sara Kite
Kayla Kitts
Johanna Kitzman
Meredith Klapp
Mary Klasek
Marc Klaus
Hillary Kline
Shay Klomp Beuters
Jennifer Kluemper
Megh Knappenberger
Alanna Knobben
Alli Knoth
Audrey Ko
Amber Koch
M.J. Kocovski
Natasha Koetsch
Anna Kokoszka
Clare Kolars
Geneva Kolb
Ellie Koleen
Brit Kolo
Akua Konadu
Lindsay Konopa
Justyna Kopacz
Emily Koska
Paige Koster
Autumn Kozimer
tina kraemer
Jennifer Kraft
Esme Krahn
Macy Krall
Bryan Kramer
Taylor Krassa
Ginny Krauss
Seth Kravitz
Kasey Kreit
Yuri Kruman
Caitlin Kruse
Jennifer Kruskamp
Ari Krzyzek
Reem Kubba
Brittia Kubeczka
Katrina Kubicina
Mark Kubicina
Stacy Kucharczk
Hannah Kuhary
Jenny Kuhnau
Michelle Kulwicki
Candice Kumai
Alisha Kumar
Natalie Kunkel
Chérine Kurdi
Tricia Kurtz
Allie Kushnir
Jenna Kutcher
Jamie Kutchman
Elise Kutt
Monika Labbe
Jade Ladson
Elizabeth LaDuca
Sarah Laird
Kat Laiuppa
Jackie Lamouroux
Michelle Lan
Ashlyn Landrum
Evangeline Lane
Natalie Lange
Amanda Lankford
Bianca Lankford
Amanda Lankford
Lianna Lanni
Amber Lanphier
Anna Lantz
Rachael Laporte
Ashley Largesse
Alicia Larkey
Jennifer Larsen
Courtney Larson
Denise Larson
Alex Lasota
Stephanie Laur
Chelsea LaVere
Stefani LaViers
Alexandra Lawless
Beth Lawrence
Sarah Lawrence
Lindsey Lay
Cassandra Le
Melanie Lea
Candace Leak
Monica LeBaron
Lydia Leclair
Dominique Lee
Morgan Lee
Lisa Lee
Erica Lee Garcia
Samantha Leenheer
Kelsey Leeper
Jess Legaspi
Hayley Leibson
Lindsey Leichthammer
Brandon Leigh
Rhiannon Leila
Kelly Lemon
Shermikia Lemon
Debbie-jean Lemonte
Debbie Lemonte
Bree Lenker
Samantha Lenz
cassandra lenzini
Julie Leonard
Katie Lester
Gina Lett Shrewberry
William Leung
Dawn Levelton
Avni Levy
Kim Lewand-Martin
Nicole Lewis
Seneca Lewis
Geomyra Lewis Pollard
Debbie Ley
Tina Li
Felicia Liang
Zha Zha Liang
Jill Liang
Lauren Licarione
Lisa Liimatta
Zoe Linda
Ryann Lindsey
Stephanie Linggi-Manley
James Linkowitz
Samantha Linn
Toni Lipsey
Alana Little
Emily Little
Kristen Little
trena little
Tamara Lockwood
Tiffany Loera
Kendra Logan
Ashton Long
Lindsay Longacre
Jennifer Lopez
Katherine Lopez
Nicole Lopez
Maya Lora
Sarah Lord
Jessica Lorimer
Sarah Loudermilk
Nicole Lourie
Carmen Love
Kristen Loveland
Jessica and Rick Lowell
Kevin Lowery
Melissa Lowry
Hannah Lozano
Diana Lozano
Lindsay Lucas
Melanie Lucas
Ashley Ludaescher
Atima Lui
erin lundy
Ashley Lynch
Kat Lynch
Kendra Lynece
Shandee Lynn
Michelle Lynn
Jessica Lynn
Kacie Lynn
Caitlin Machcinski
Claire Macintyre
Amanda Mack
Bob Mackowski
Kate Macku
Brittany MacLeod
Logan Macpherson
Thea Maddox
Sabrina Madison
Stacee Magee
Chelsea Magruder
Janderyn Malaria
Theresa Maldonado
Tanya Malley
Tori Maloney
Michelene Maloof
Dana Malstaff
Tamara Manahan
Emily Manders
Illiah Manger
Jackie Mangiolino
Megan Manigault
Emma Manis and Colleen Hegarty Manis and Hegarty
Carolyn Mann
Christie Mann
Alana Manning
Marie Manning
Erica Manthey
Jennifer Manzi
Mary Marantz
Isabel March
Christina (Chris) Marcinek
Liz Marek
Brittany Margulieux
Lisa Maric
Quianna Marie
Nova Markina
Leslie Maron
Sami Marquez
Paula Marrero
Kristy Marshall
Rae Marshall
Renee Marshall-Mckinley
Amy Jo Martin
Diana Marie Martin
MacKenzie Martin
Josiah Martin
Kaylie Martin
Josiah Martin
Megan Martin
Ashlee Martinelli
Jacqueline Martinez
Roxanne Martinez
Mellicia Marx
Mindy Marzec
Caylie Mash
Ashley Mason
Julie Massey
Katie Mast
Jacquie Mathers
Matt Mathews
Heidi Mathson
Ellen Matis
Chelsea Matson
Chantel Matteau
Laura Matteson
Brittany Matthews
Mandee Matthews
Jayne Mattingly
Fionnghuala Maurizen
Caitlin Maxey
Maria Maxit
Alecia May
Naomi Maya
Andrea Mayer
Chris Mayer
Christa Mazak
Christine McAlister
Devan McCabe
Tyler J McCall
Jasmin McCallum
Emmy McCarthy
Kate McCarthy
Annie McCarty
Franceska McCaughan
Franceska McCaughan/Osterman
Chris McClain
Audrey McCloud
Cassandra McClure
Lauren McCormick
Amy Mccrossan
Brianne McCrossan
Bethany McDaniel
Alexzandera McDaniel
Sean McDaniel
Radhika McDiarmid
Inger McDowell
Kate McFadzen
Kherington McFarland
Lauren McFarlane
Maggie McGaugh
Rachel McGinnis
Heather McKay
Christy McKee
Breanna McKendrick
Jacqie Mckenzie
Jocelyn McKinley
Renee McKinley
Heather McKinney
Mistie McLaughlin
Lisa Mclinden
Amanda McMahon
Sandra McMahon
Sharon McMahon
Brooke McMillian
Natalie McMullinn
Kim McNaughton
Cara Margot McNaull
Alison McNeil
William McNicol
Lindsay McPhail
Kelly McWilliams
Elaine Mead
Kendra Meany
Gabby Medina
Wanda Medina
Miranda Meisenbach
Jaime Melancon
Shelby Melancon
Amy Mellow
Monique Melton
Ruby Melton
Sandra Mendoza
Josh & Danielle Menning
Cynthia Mercer
Carolien Mertens
Jaimie Mertz
Ady Meschke
Carly Messer
Michelle Meunier
Justina Michaels
Angela Michelle
Andrea Miclea
Dylan Mierzwinski
Lindsay Miguelez-Guanti
Aaron Miller
Abbi Miller
Aubrey Miller
Audra Miller
Jessica Miller
Krista Miller
Jacob Miller
Tierney Milne
Fiona Minett
Antoinette Minor
Erin Minsart
Mariah Miranda
Chris Mireles
Vickie Mireles
Miranda Mirsec
Cassidy Mister
Katherine Mitchell
Kerrie Mitchell
Maryam Mobini
Preeti Moburg
Gina Moccio
Gina Moccio
Candice Mock
Christie Modesti
Abby Moe
Kirsten Moen
Kirsten Moen
Jeannette Mokosch
Becky Mollenkamp
Timothy Monk
Shannan Monson
Megan Montalvo
Gabriela Monterrosso
Rudy Montilla
Kim Moody
Bridget Moore
Emily Moore
Shelbi Moore
Lynsey Moore
Rebecca & Chris Moran
Vasco Morelli
Phe Morgan
Nicole Morgenthau
Carmen Morin
Samantha Morris
Crystal Morrison
Nine Morrison
Kristy Morton
Daniele E Mosley
Mariana Mosli
Emily Moss
Nicole Mower
Kerry and Kathleen Mower
Marquette Mower
Noel Moxon
Cody Muenster
Samantha Muhr
Kerry Mulhern
Sarah Mullins
Emma Mumford
Faria Munmun
Samantha Munoz
Jennifer Munoz
Meredith Murdock
Jenna Murillo
Liz Muroski
Sarah Murphy
Christine Murray
Claire Murray
Julia Fay Murray
Kate Murtaugh
Joeseph Na
Leah Nadeau
Ashvina Marie Naidu
Nick Najduk
Laine Napoli
Andrea Napoli Wilson
Elle Narbrook
Amanda Nazzal
Nick Nazzaro
Laura Neff
Casey Neistat
Angie Nelson
Sam Nelson
Tara-Nicholle Nelson
Laura Nelson
Conner Nesbit
Courtney Nettleton
Theresa Nguyen
Ngoc Nguyen Lay
Alyssa Nichols
Hillary Nichols
Keryn Nicholson
Lindsey Nickle
Brooke Nickles
Lauren Nicole
Renee Nicolo
Sam Nielsen
Kristen Nielsen Donnelly
Ashley Nielson
Nishfa Nismy
Elizabeth Nord
Christa Norman
Julie Normandeau
Jasmine Norris-Dixson
Alysha Norton
Gabrielle Norton
Mary-Kathryn Nourse
Kaitlin Noverr
Bret Nowak
Juliane Nowe
Viv Nunez
Lauren Nygard
Katie O'Brien
Monica O'Flaherty
Cait O'Malley
Ryan O'Neil
Nicole O'Shea
Dana O'Sullivan
Randi O'Sullivan
Sara O'Hara
Tomi Obebe
Heidi Oberstadt
Jessica Odaynik
Holly Oddly
Merian Odesha
Mandy Ogaz
Emily Okerson
Abigail & Edward Olaya
Pegah Olfat
Christina Olivarez
Tony Oliver
Jennifer Olmstead
Christine Olmstead
Shannon Olona
Cara Olsen
Amanda Olson
Julie Olson
Lisa Oman
Ameniki Omotola
Jessica Onesto
Ginger Oriente
Rebecca Orlov
Jessica Ormond
Ana Ortuño Aravena
Carrie Osborne
Carrie Joy Osborne
Dana Osborne
Roma Osowo
Whitley Osterhout
Jennifer Otey
Paul Otsu
Tiarra Overstreet-Amos
Becki Owens
Sarah Owens
Stephanie Owens
Love Pabalate
Lauren Pace
Cinthia Pacheco
Emily Pack
Erin Padgett
Lindsay Page
Breanna Pair
Julie Paisley
Kassy Pajarillo
Heather Palecek
Kirsten Palladino
Theresa Palma
Jessica Palmer
Aimee Paquin
Rachel Park
Alice & Kyu Park
Allison Parker
Alyssa Parker
Sophie Parker
Sarah Parno
Lindsey Parry
Sarah Pascutti
Danielle Pasternak
Rupal Patel
Gillian Paterson
Amelia Patterson
Jody "Patterson Morrill
"
Ashley Paul
Abbie Paulhus
Sharokina Pazand
Megan Pena-Ariet
Kara Pendl
Bry Penney
Typenda Pentacost
Jennifer Pepper
Paola Peralta
Jes Perez
Angela Perez
Jessica Perez
Christy Perez
Anna Perkins
Erin Perkins
Jazmyn Perkins-Hardy
Alex Perry
Andi Perry
Andre Perry
Kelly Perry
Michele Perry
Tiffany Perry
Sarah Pete-Rizzi
Arielle Peters
Kim Peters
ALEXANDRA PETERSON
Rhema Peterson
Molly Petroski
Lee Pettigrew
Tatum Pettrey
Megan Pettus
Rachel Peugh
Madelyn Peveler
Akili Phillips
Kate Phillips
Keith Phillips
Kenzie Phillips
Tina Phillips
Kaitlyn Phipps
Kate & Keith Photography
Julie Piazza
Tatum Picha
Tara Picklo
Brittany Pickrem
Kiona Pilles
Christina Piombetti
Brianna Pisani
Ruth Pitt
Maciek Platek
Sharon Podobnik
Jenny Eden Poe
Danielle Poffenbarger
Shauna Pointer
Michelle Pollack
Reina Pomeroy
Aimee Pool
Emily Popchock
Cat Pope
Regina Popova
Paige Poppe
Kristi Porter
Sarah Postma
Corey Potter
Erica Powell
Megan Powell
Ashley Powell
Ali Powell
Lynda Powers
Kailee Powers
Meghana Prasad
Shari Premo
Grace Presley
Marguerite Pressley Davis
Christopher Preston
Kristen Prevost
Natasha Price
Ashley Prichard
Shannon Prince
Jessica Principe
Ashleigh Pritchard
Helen Pritchard
Paul Pruitt
Trisha Prunest
Kayla Prusinski
Nikkie Pryce
Anna Puckett
Bridget Pulivarti
Natalie Puls
Abigail Pumphrey
Kristie Putt
Rebecca Pytell
Jenny Quicksall
Jenny Quigley-Jones
Micala Quinn
Laura Quintero
Amee Quiriconi
Troy Rach
Kai Raden
Andromeda Raheem
Sierra Rainge-Jones
Ian Ramirez
Mary Ramirez
Alice Ramos
Claire Ransom
Marta Raptis
Sonja Rasula
Mike Rataj
Grace Rauppius
Caroline Raush
Jessica Rawleigh
Abi Ray
Courtney Ray
Kathryn Ray
Sarah Ray
Alex Ray
Victoria Rayburn
Keneshia Raymond
rebecca reader
Kara Rebello
Maggie Rechkemmer
Tavia Redburn
Jenna Redfield
Jared Redman
Jillian and Jordan Reece and Truster
Olivia Reed
Ryan Reed
Christian Reed-Ogba
Emily Reedstrom
Alex register
Autumn Reid
Olivia Reiman
Erika Reiner
Jamie "
Reinhart"
Amber Reinink
Stephanie Reinitz
Cadey Reisner
Anali Reizvikh
Christa Rene
Asha Renew
Julianna Rennard
Kristin Reuter
Allie Reveley
Melissa Rey
Gary Reynolds
Yoconda Rezabala
Lynne Reznick
Amber Rhodes
Kimberly Rhodes
Shelah Rhoulhac
Rachel Rice
Rachel Rice
Alisha Richard
Keri Richards
Jessica Richards
Lane' Richards
Asya Richardson
Dawn Richardson
Sunny Richardson
Asya Richardson-Green
Jenny Ricker
Chelsea Ricketson
Tim Riddick
Ruth Ridgeway
Claudia Rios
Delvecchio Riser
Bahareh Ritter
Monique Ritter
Maryel Rivera
Andres Rizo
Hira Rizvi
Amy Rizzuto
Lisa Robbin Young
Laurel Robbins
Jedidiah Roberson
Sarah Roberson
Erika Roberts
Kristen Roberts
Tabitha Roberts
Kari Roberts
Kimberly Roberts
Tressa Roberts
Paige Robertson
Amber Robinson
Rock Robinson
Valerie Robinson
Michelle & Sara Robinson & Rivers
Andrew Roby
David Rock
Madison Rockefeller
Tania Rodamilans
Kristy Roderick
Angel Rodriguez
Rebecca Rodriguez
Erica Rodriguez
Kristine Rodriguez
Erica Rodriguez
Angie Roe
Karissa Roe
Jaime Rogl
Hunter Rohwer
Heidi Roland
Steve Roller
Angelica Rollin
Adrienne Rolon
Geily Romero
Chris Romero
Jessica Romo
NJ Rongner
NJ Rongner
Alyson Rorem
Laura Rosales
Chelsea Rose
Emma Rose
Karoline Rose
alexandra roselee hatcher
Alexis Rosen
Colin Rosenblum
Marcus Rosier
Tom Ross
Lindsay Rotella
Danielle Rothman
John Routh
Christopher Rowe
Jana Rowland
Paige Rowley
Michelle Roycroft
Samantha Royer
Nicole Royse
Sharon Royster
Kira Rudjen
Tiffany Rudy
Tiffany Rueckert
Sam Rueter
Lindsay Ruggieri
Amanda Rush
Lizzy Russinko
Phoebe Rutaquio
Anne Ruthmann
Jennifer Ryals
Mikenzie Ryan
Vanessa Ryan
Laura Ryan
Melissa Ryan
Meredith Ryncarz
Meredith Ryncarz
Phyllis Sa
Abigail Saalfrank
Jamae Ann Sabangan
Renée Sabo MacDonald
Lisajoy Sachs
Christian Sachs
Katie Saffert
Andrea Sager
Anthony Salas
Jessica Salazar
Jacqui Saldana
Mary-Beth Salguero de Johnson
Olivia Salzwedel
Kaleh Sampson
Quianna Sanchez
Krystal Sanchez
Natalie Sanchez
Paul Sanchez
Nina Sandelin
Heather Sander
Courtney Sanders
Tiffany Sangster
Darleen Santore
Melisa Saraceni
Andrea and Sarah
Payton Sartain
Ben Sasso
Sami Sattva
Elayne Sawaya
Johnathan Sawyer
Thomas Sawyer
Ian Sbalcio
Marcia Schabel
Katelyn Schafernak
Kelley Scheidegger
Laney Schenk
Rachael Schirano
Lindsay Schlick
Samantha Schmeltzer
Amanda Schmidt
Erin Schmidt
Laine Schmidt
Amanda Schmidt
Katell Schmitz
Kat Schmoyer
Meredith Schneider
Tarah Schoof
Sarah Schrader
Leigh Schrage
Tenielle Schroeder
Amber Schryver
Raelene Schulmeister
Erin Schurtz
Lynsey Schweizer
Robert Schwieger
Maria Scott
Taylor Sebrechts
Carlee Secor
Jeniffer See
Claire Seifert
Sonja Seiler
Ben Self
Jadah Sellner
Bri… Seltzer
Danielle Sendalbach
Mike Sensno
Janine Sept
Cheylen Sercey
Katy Sergent
Natalie Setareh
Alisha Setchell
Catherine Sewell
Tonie Sexauer
Emily Sexton
Avani Shah
Alexandra Shalhout
Carrie Sharpe
Alisha Shaw
Sammy Shaw
Mariah Shealy
Christina Sheehan
Sam Sheffer
Kalin Sheick
Trisha Shelly
Tracey Sheppos
Salma Sheriff
Trevor Sherwin
Kyrsten Sherwood
Cyndi Shifrel
Rachel Shillcock
Vicky Shilling
Dayna Shogren
Camryn clair Shonka
Karen Shoufler
Kelly Shpeley
Jenna Shriver
Lane Shull
Sarah Shumay
Sarah Shuttle
Allie Siarto
Sarah Siegel
Amber Silva
Lisa Silva
Corrie Silvers
Nubian Simmons
Jessica Simons
Ashley Siner
CERA SINGLEY-HARROLD
Fabiana Sivila
Noleen Sliney
Jennifer Smelker
Nika Smernoff
Devon Smiley
Andrew Smith
Becki Smith
Brittany Smith
Kristy Smith
Ellen Ashton Smith
Debbie Smith
Ariana Smith
Diana Smith
Jennifer Smith
Jessica Smith
Katie Smith
Kyleigh Smith
Rachel Smith
Tara Smith
pam smith
Vanessa Smith
Kaiy Smith-Biesman
Brittany Smyth
Julia Snider
Sydney Snider
Bojana Snijders-Nikodijevic
Moch Snyder
Melanie Soleil
Maryrose Solis
Julie Solomon
Schuyler Somers
Erin Sonntag
Erin Sousa
Allyson Sparrow
Kim Spath
Mo Speer
Marvin Speller
Terri Spencer
Marta Spendowska
Cyndie Spiegel
Kate Spitz
Joe Spitz
Catherine Springer
Abby Springmann
Kat St John
Kristina Staal
Brandon Stanciell
Jessamyn Stanley
Jessica Stansberry
Samantha Starns
Samantha Starns
Teresa Stas
Holly Stavness
Renée Steelman
Saige Stefanski
Jessie Stehlik
Lauren Stein
Jeannine Steinkuhl
Emilie Steinmann
Colby Stellhorn
Samantha Stephans
Annette Stephenson
Dani Stephenson
Brenda Ster
Bradford Stevens
Erica Steward
Danielle Stewart
Hiliary Stewart
Kaytee Stice
Morgan Stidham
Jostlyn Stilson
Leslie Stimeling
Stephanie Stimmler
Emily Stock
Sara Stofferahn
Cristina Stoian
Rebekah Stoltzfus
Jenny Storment
Kathy Stowell
Meghan Stramara
Erin Strayer
mimi Striplin
Jessica Strohm
Samantha Struck
Nancy Stuart
Rachel Stubbe
Emma Stuhmer
Raysa Suarez Williams
Sahira Sued
Cyndee Sugra
Jessica Suhr
Amanda Sukkert
Amy Sullins
Anna Sullivan
Emily Sullivan
Kat Sullivan
Cheryl Sullivan Simmons
Danise Sumner
Rica Sunga-Kwan
Sarah Sunstrom
Taryn Sutherland
Allen Sutton
Carrie Swails
Kendra Swalls
Lauren Swann
Stephanie Swanston
Paige Swatek
Alexis Sweet
Amber Swenor
Amber Swenor
Jeriel Sydney
Lily Szabo
Hope Szklarski
Cepee Tabibian
Cassie Tackett
Melody Tait
Lydia Takeoka
Susan Talamantes Jaime
Mindy tanimoto
Shannon Tarrant
Peter Tartaglia
McKenzi Taylor
Aja Taylor
Susanne Taylor
Christina Taylor
Lindsay Teague Moreno
Emily Tebbetts
Amanda Teixeira
Emma Tembreull
Shaunae Teske
Tara Thackeray
Casey Tharpe
Nadine The Henna Project
Kiley Bennett and Blaine Astrike The Misses Ambitious Podcast
Robert Theodorow
Natasha Thom
Amber Thomas
Bre Thomas
Jauna Ammie Thomas
Amber Rose Thomas
Tracey Thomas
JP Thomas
Krisy Thomas
Kirsten Thompson
Josh Thompson
Kaylan Thompson
Rachelle Thompson
Remy Thompson
SANDY THOMPSON
Ebonie Thornton
Linda Threadgill
Sarah Thrift
Stella Throop
Bre Thurston
Jacqueline Tibbetts
Krystel Tien
Lea Tierney
April Tillery
Mandy Tilletson
Anne Timss
Melissa Tinajero
rita tinega
Tori Tinnon
Chaise Tinsley
Ashley Tintinger
Jamie Tiralla
Martha Tobyn
Morgan Tolentino
Danica Torchin
Amanda Torres
Andy Torres
Carly Totten
Sara Touchet
Gillian Tracey
Nina Tran
Vivian Tran
Taylor Trask
Lindsay Travis
Terri Trawick
Cassie Trebar
Chaili Trentham
Amy Tribble
Morgaine Trine
Sarah Tripp
Danielle Truckenmiller
Sarah Truman
Kir Tuben
Samuel Tucker
Jennifer Tucker
Petie Tucker
Anne Tuckley
Tiffany Tuggle
Laura Tully
Danielle Turano
Savannah Turner
Gabriela Turney
Amber Tyler
Andrew Tyler
Christina Tyler
Stephanie Uchima
Jessica Ullmer
Shannon Underwood
Kate Updegrove
Angie Urban
Haley Urban
Ingrid Urena
Pedro Urena
Denise Urness
Megan Ursic
Destiny Uzzolino
Amanda Valdez
Pedro Valdez
Francisca Valle
Fran Valle
Angie Vallejo
Mirjam van der Zee
Amber Van Houwelingen
Gabrielle Van Wyck
Alex VandeHei
Becky Vandenbout
Ann Vandergriff
Felicia Vandermolen
Kayla VanderZiel
Bianca Vasvani
Paige Vaughn
Lindsay Vaughn
Nevica Vazquez
Jacqueline Vazquez
Shauna veasey
Vanessa Velez
Caroline Vencil
Alyssa Veneklase
Irina Ventresca
Victoria Venturi
Carli Vergamini
Alexia Vernon
Jessica Vickers
Ivanna Vidal-Ruiz
Sandra Villarroel
Elijah Vincente
Jelger Vitt
Nicholette Von Reiche
Bobby Vu
Cherlyn Wagner
Nathalie Wagner
Krystle Waivio
Kazima Wajahat
Nathan Walden
Sarah Waldo
Milan Walker
Jamie Walker
Robin Walker
April Walker
Marsha Walker
April Walker
Emily Walker
Serena Waller
Heidi Walter
Katie Walters
Westward Wandering
Cameron Ward
Damion Ward
Stephanie Ward
Marina Warner
Amanda Warren
Sofie Warren
Delia Washington
Wayne Washington
Laura Watson
Lauren Watson
Tiffany Wayne
Ashlee Weaver
Alice Webb
Alice Jo Webb
Katie Webb
Natalie Weber
Kara Webster
Patria Webster
Françoise Weeks
Michelle Wei
Randi Wei stein
Chris Weinberg
Leah Weinberg
Tami Weingartner
Krista Weisz
Brian Weitzel
Caitie Welch
Larissa Welch
Megan Welker
Abigail Wellinghurst
Kelli Wellman
Briana Wengert
Hannah Wentworth
Bernel Westbrook
Janel Westerfield
Iris Westermann
Kyra Weyenberg
Matthew Wheeler
Katie Whitcomb
Sophie White
Rebecca White
Sirena White-Singleston
Krystal Whitelaw
Stephanie Whitfield
Morgan Whitney
Rhea Whitney
Joni Whitworth
Krista wholt
Danielle Wiebe
Jamie Wieseler
Kirstie Wight
Rebecca Wilcher
Liza Wilde
Sarah Wilder
Anna Wiley
Wyn Wiley
Lindsey Wilkerson
Haley Willard
Sarah Willey
Emlyee Williams
Krista Williams
Lucretia Williams
Kym Williams
Tangy Williams
Jordan Williams
Kaila Williams
Klay Williams
Maddy Williams
Olivia Williams
Becky Williamson
Rowan Willigan
Chelse Willis
Callie Willows
Abby Willtrout
Laurie Wilson
Jennefer Wilson
Kristin Wilson
Zachary Wilson
Kristin Wilson
Daylene Wilson
Monicha Wimbley
Dona Winger
Sharon Winningham
Kait Winowitch
Jody Winter
Riley Winter
Lacey Wirtz
Loveis Wise
Adam Wisnewski
Heather Wissman
Jami Wissman
Andra Barkey + Kelly Zugay With Grace and Gold
Cole Witt
Kris Wittenberg
Lynn Wittig
Jess Fairchild Wittmayer
Heather Wobbe
Cinnamon Wolfe
Leigh Wolfe
Michelle Wolfe
Kirsten Wollschlager
Kirsten Wollschlager
Carissa Woo
Anna Wood
Stephanie Wood
Monica Woodhams
Maredith Woods
Brandie Woodward
Chabeli Woolsey
Tracey Worme
Manda Worthington
Danielle Wraith
Christine Wright
Nicole Wright
Kate Wright
Sarah Wright
Rachele Wright
Bridgette Wuest
Wendy Wygle
Sudduf Wyne
Kristen Wynn
Kimberly Wyse
Tonhya Wysong
Claire Xue
Selycia Yang
Melissa Yarbrough
Mollie Yarsike
Chandra Yarter
Lucy Yates
Heather Yeager
Courtney Yee
Beryl Young
Stephanie Young
Elisabeth Young
Robyn Young
Daniella Young
Stephanie Young
Kim Young
Molly Young
Crystal Marie Young-Lewis
Tania Yousaf
Katie Yuen
Heather Yurko
Romin Zandi
Liz Zantopulos
Katie Zautke
Amanda (Mandi) Zeiders
Cassidy Zeiter
Samara Zelniker
Samantha Zenewicz
Cassandra Zetta
Amy Zhang
Christy Zillges
Evie Zimmerman
Erin Zimmerman
Shannon Zirkle
Kristi Zobrist
Wendy Zook
Shannon Zurawski
Masha Zvereva
Jessica Zweig
Exclusively Yours from 20 On The Rise
We're committed to celebrating and supporting the individuals who are making waves and raising the tide, rocking the creative economy and freelance industry through hard work and creativity. Check out our special offers below just for you.
Book clients, manage projects & get paid – all from one place.
Try the business management software designed just for creative small businesses.
Gusto makes payroll easy.
See why 60,000+ businesses in all 50 states choose Gusto.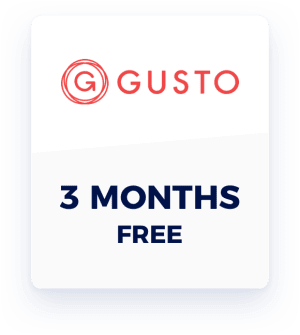 Get together somewhere better.
Book thousands of unique spaces directly from local hosts.