Have you ever considered what it will mean for your business if you expand your team and scale your services beyond what you can personally achieve?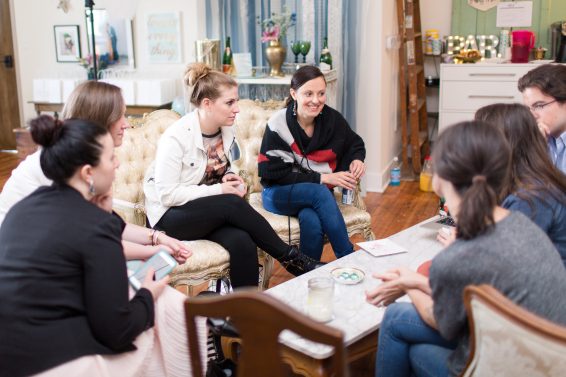 Confession Time! 
A few years into owning my own business, I was still
really
struggling with how to
manage
+ grow a team. 
I had the leads, I just didn't have
the processes to support them. 
And, when I say struggle, I'm talking big, ugly
crocodile tears and threats to quit on the daily. 
Have you been there? 
Are you there
now?
In
Chancey Charm's
first year, I made only $1,300 (insert facepalm here). We all have
to start somewhere, right?! Three years later, Chancey Charm earned over six figures in
sales. Today, I have 13 successful locations and
our team goal is half a million in sales
for 2017!
The absolute BEST thing I have done in just over six years in the wedding industry is building

a healthy team.
Letting others participate and take ownership in Chancey Charm has propelled it
much further than I could have alone. Having an incredible team has given me
valuable family time with my husband and son.  It allowed me to do the things that I
LOVE in my business.
In this guide, I'm sharing my top two tips for growing your team with excellence!
1.KILL THE NON-COMPETE TO EXPAND YOUR TEAM
I don't have a non-compete with any of my planners. Yes, my lawyer wants to kill me. And yes I've had 10 women start their own businesses after leaving, BUT the secret is that it's NEVER hurt my business. My business has exploded!
This is because I believe that people work harder when they know that they'll get to KEEP their work, images of their work and potentially branch out on their own should their heart desire that.
They don't feel STUCK.
This fosters a healthier work environment for them and the team.
This aspect alone drives creatives to do their best and take care of every single client as their own.  This is because they feel OWNERSHIP of their clients.
2
. 
EMPOWER YOUR TEAM TO REP THE BRAND
Be sure to put your associates on your website and give them a company email. You may also give them a company business card, name tag, etc.
This EMPOWERS them to represent the brand as they network and work with clients.
Give your associates a sense of BELONGING + OWNERSHIP of the brand. This gives clients a sense that they are a BIG and IMPORTANT part of your brand.
If you're going to book associates, you need for clients to see that they can TRUST them to serve with the same talent you have.
This will help you STEP AWAY from the clients you don't have the capacity to work with, while still making the sale over your competitors.
If you can expand your team, you can continue to grow your brand + bring in income, even on days that you are off!