By now, you know that Instagram is an incredible tool for building your business. Creatives have the ability to attract their ideal clients, publicly showcase their work, define their aesthetic, network with colleagues, and develop unique marketing strategies to meet their business objectives.
Whether it's looking for the best hashtags in our Hashtag Glossary or learning how to better Style Your Instagram Photos – We're constantly looking for ways to share our knowledge about this social media platform!
Today, we're excited to talk about three unique scheduling apps to give you a brief overview of what exists in the marketplace today. Do you use any of the apps below? Let us know in the comments section.

Meet Latergram.me
What is Latergram.me?  Latergram.me is a tool designed to help you schedule & manage your Instagram Posts.
What makes it different from other schedulers?  Latergram.me has been around for a long time and has gained the trust of many social media savvy folks. It has amazing collaboration features which work great for teams and seem to be stronger than many others I've reviewed.
Why do we love it?  I absolutely love that you can upload posts from your Computer, iPhone, Tablet, or Android so that you can manage your account wherever you normally work. The ability to add team members is also key and I truly love the clean layout and design.
The Cost:  The free plan comes with 30 photo posts/mo, search & repost, and 2 Instagram profiles. For more than 30 images per cycle, plans begin at $19/month.
Check out: Latergramme >>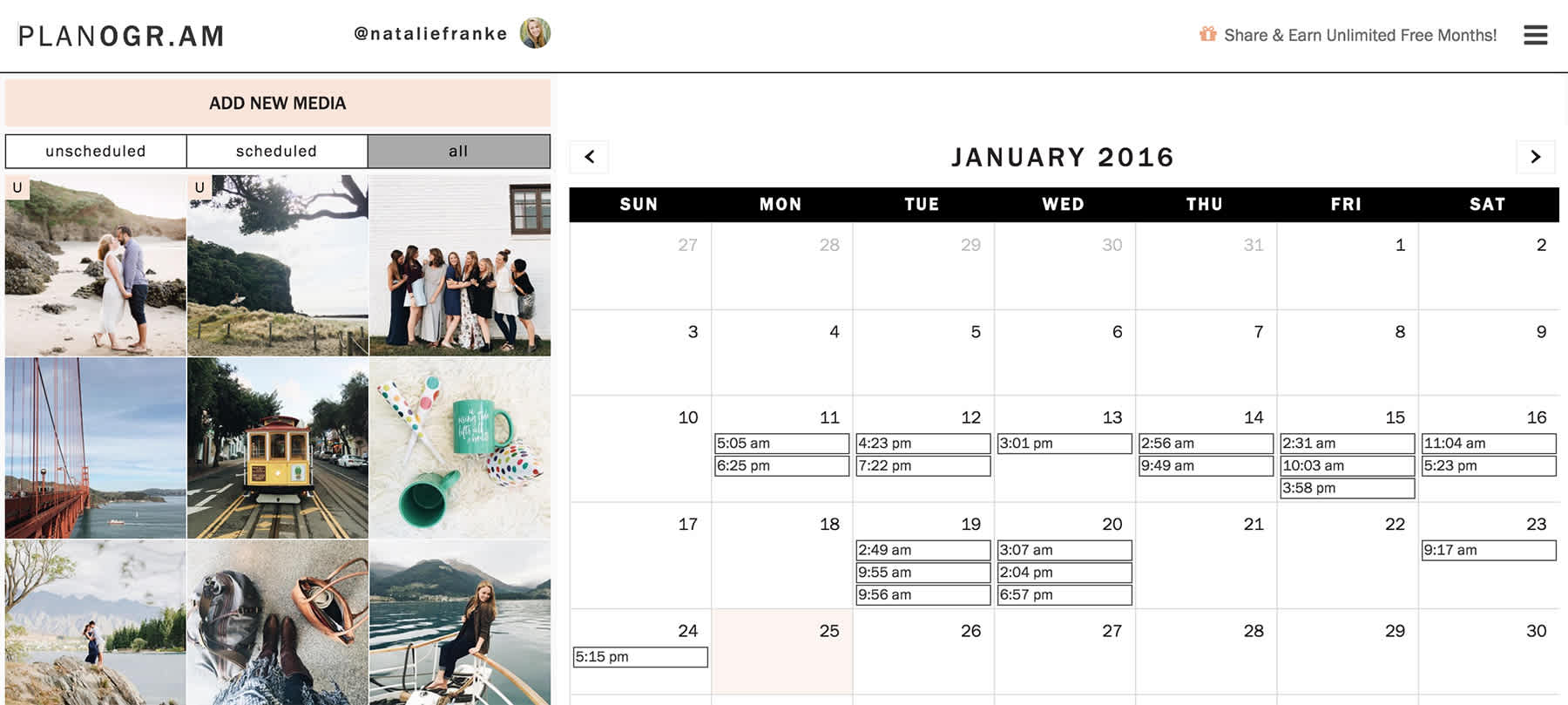 Meet Planogr.am
What is Planogram?  Planogram is a Visual Planner and Scheduling Tool for stylists, bloggers, photographers, and publishers on Instagram.
What makes it different from other schedulers?  The visual display of the grid allows you to see what your feed is going to look like with a click and drag approach to rearranging potential images. You can play around with the future look of your feed and it gives you a better avenue for ensuring that your images flow in a way that is representative of your brand.
Why do we love it?  Do you always second guess whether an image is going to "fit" within your feed or do you post images only to delete them later? I'm guilty of doing this and Planogr.am has helped to eliminate that problem. It's perfect for the aesthetically obsessed and incredibly particular content curators who have a little bit of a perfectionist complex.
The Cost:  Basic plans for one account begin at $6 per month and there is a 14-day free trial if you're looking to test it out first!
Check out:  Planogram >>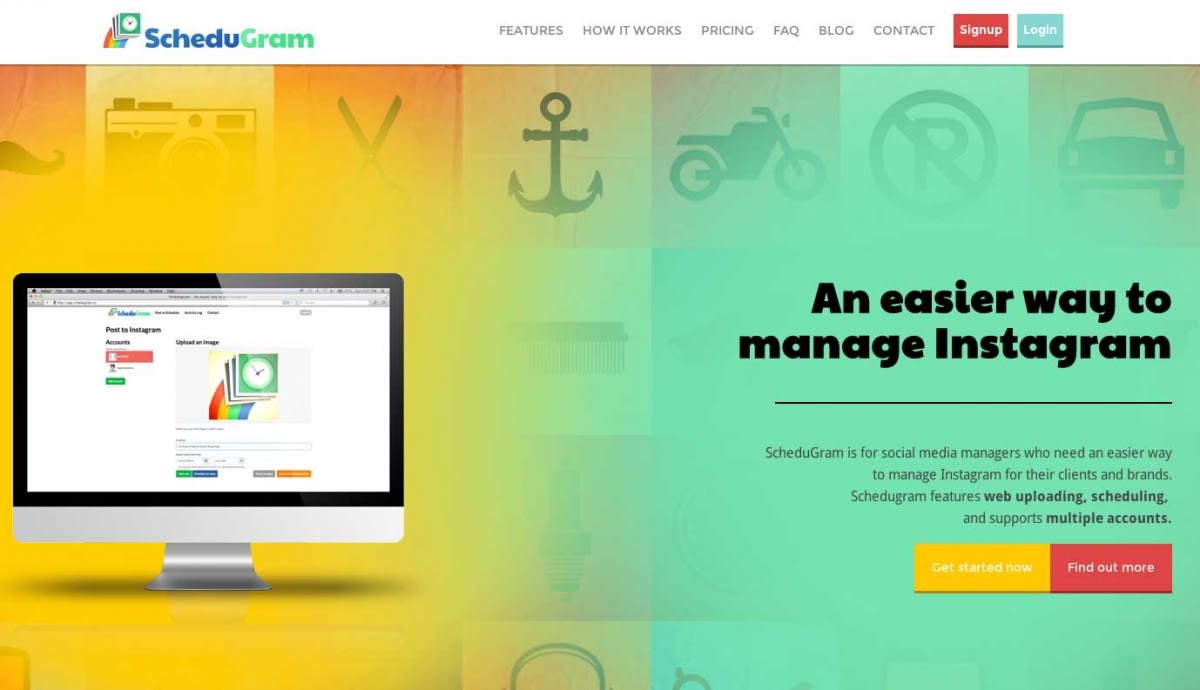 Meet Schedugram
What is Schedugram?  Schedugram is an Instagram Calendar + Scheduling Tool that posts for you.
What makes it different from other schedulers?  It posts for you. That is HUGE. All of the other scheduling apps that I've researched require the user to swipe right to post, which poses a significant issue for creatives who want their images to go live when they are unable to physically be by their phone. The design isn't the most aesthetically pleasing, but the functionality makes up for that. 
Why do we love it?  Not only does the app post for you… but it also allows you to schedule your first comment for strategic hashtag placement. This feature alone is huge for strategy and sets Schedugram apart from its competitors. It also allows you to manage multiple Instagram accounts with ease.
The Cost:  There is a 7 day free trial to get you hooked and then the cost varies based on the number of followers that you have. For accounts with 0 to 10,000 followers you can expect to pay $20 monthly.
Check out:  Schedugram >>
*Note: Third party applications that post for you, like Schedugram, may be in violation of Instagram's Terms of Service. Before investing in this program, be sure to do thorough research to make an informed decision for your business.*
Want more tips like this? Get our ultimate guide on how to use Instagram for business.Learn more and grow your business with HoneyBook's all-in-one marketing consultant software.