WORK LIFE BALANCE IS A LIE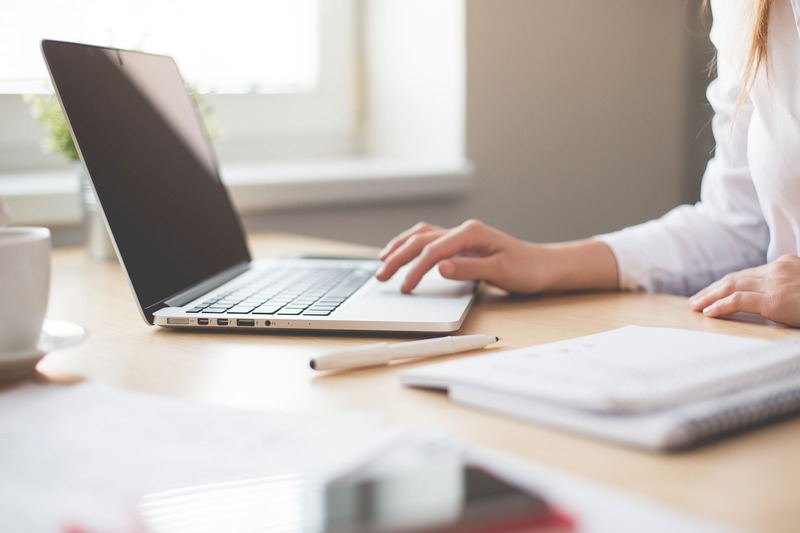 SOME DAYS WORK TAKES 80% OF YOUR TIME
People are constantly talking about finding the right balance between work and personal life, family and career, but the truth? A perfect balance does not exist. One of the things about being a freelancer or entrepreneur that gives us all the golden-hour-glow feels is the flexibility, but it still isn't a perfect mathematical split. Set boundaries and be truly present when you aren't working (not answering emails at a soccer game, for example) but give yourself grace on the days when the work-life and personal life do blend together.
BE AWARE OF YOUR TIME AND HONEST WITH YOURSELF ABOUT WHAT'S REALISTIC.
Some days you are going to be slammed at work and feel like you're using every spare second of your day tackling things related to your business. Other days you will run the kids to dance class, have a coffee date with a friend, call your mama, enjoy a yoga class, and manage to talk over dinner with your significant other. Being honest about how you spend your time can help you know when to prioritize personal time or amp up focus on work.
CREATE A MORNING ROUTINE
YOUR MOOD IN THE MORNING SETS THE TONE FOR YOUR ENTIRE DAY
If you're rolling your eyes at "create a morning routine," I get it. I used to be just like you. I would hear that and think "that must be nice" but there is no way I can fit in meditation, journaling, and sipping tea when my reality is already waking up early, doing my makeup with one hand while I hold my coffee with the other, and try to get my kids (and all their stuff) into the car in time.
However, my morning routine is now such a sacred part of my day and it has been life-changing for me. Your morning routine will vary based on your unique personal circumstances and preferences, but…
I believe every morning routine should follow these rules:
1. Wake up when your FIRST alarm goes off so that you do not fall back to sleep and enter a new sleep cycle (which will only make you wake up groggy and grumpy).
2. DO NOT look at your phone or turn on the news until you've been awake for at least 10 minutes. This is harder than it sounds, opening up Facebook is so tempting, I know, but let yourself think, dream, and plan before the bummer news and comparisons start seeping in. Even if you see an email notification popup for a client, WAIT! It can wait for 10 minutes and you will be much better equipped to handle it if you give yourself a little time for you.
3. Journal, even if it's just jotting down something on a sticky note before you let any outside noise from the world in.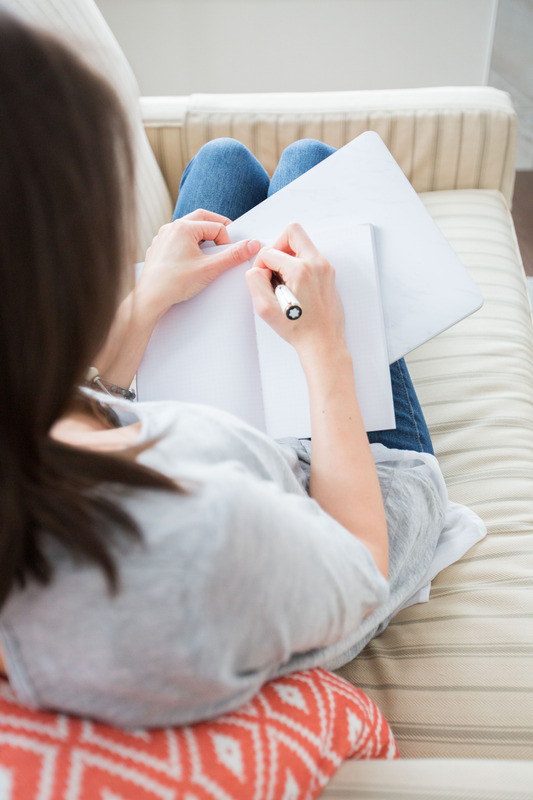 MY MORNING ROUTINE
1) I wake up when my first alarm goes off and I go into the bathroom and splash cold (yep, cold) water on my face.
2) I turn on anxiety-reducing music (YouTube has everything) and do my morning skincare routine while reading positive affirmations I have on sticky notes on my mirror.
3) I get dressed.
PRO TIP: Get your outfit, undergarments, and jewelry included, out the night before. I dress MUCH nicer because I do this and I save myself a lot of time.
4) I journal in a fill-in-the-blank style journal that helps me asses my mood, jot down what I'm grateful for, and schedule out my day including my biggest priorities.
5) After having about 15-20 minutes to myself, I will go and greet my husband, and children before I check a single email, pop on social or scroll the headlines.
YOU CAN'T POUR FROM AN EMPTY CUP
Establishing a morning routine sounds almost too simple to be true or to make an impact, but I have found that those simple mind shifts are what help me to feel less anxious, more energized, and more positive throughout my day.
---
Want to learn more about how to incorporate self care routines into your daily life and thrive in your business as a result? Get our Ultimate Guide to Self Care here.