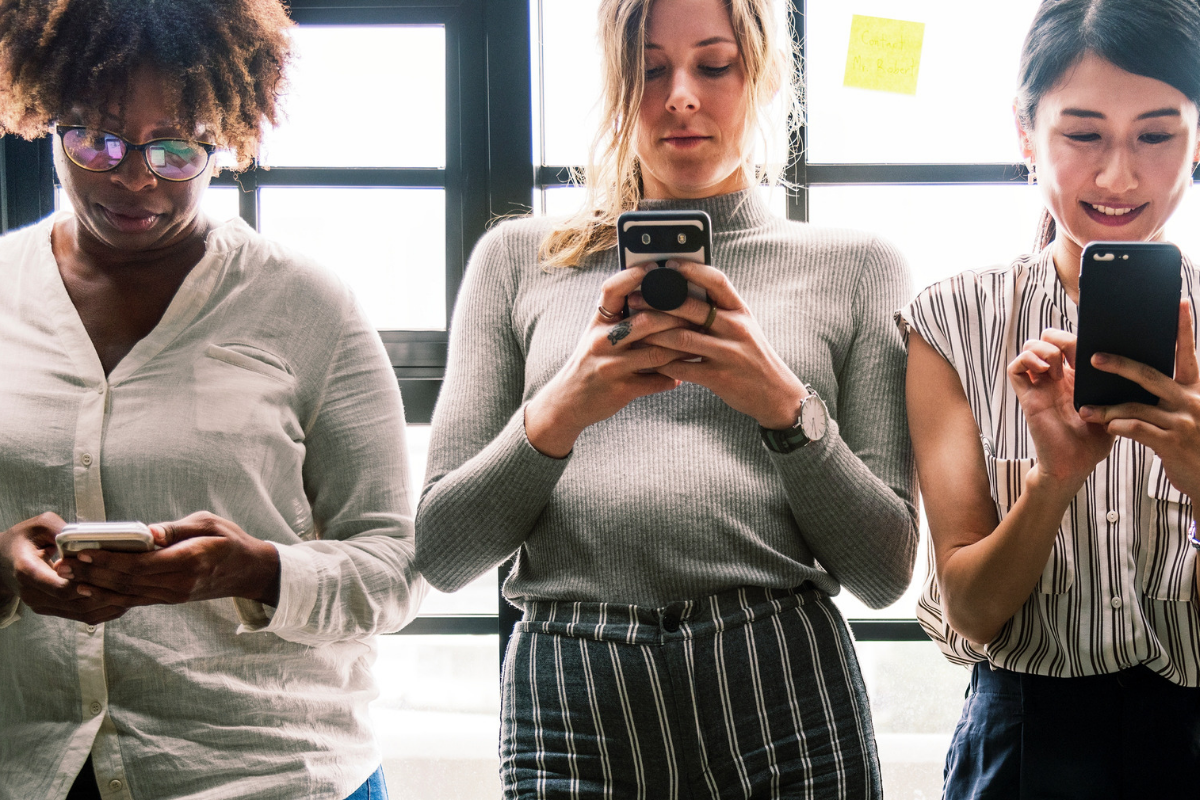 It's a new year, and you've been dreaming about how to take your business to the next level. You're filling up your planner with big things and can't wait to get started. But before you do, make sure all of the plans that you've made will actually reach the audience that you want to be working with.

A great way to do that is by using Instagram Stories! This feature of Instagram is a great marketing tool that can help you reach the type of clients that you're dreaming of working with this year.

Recording videos may be stepping outside your comfort zone, but it'll be worth it! Video is one of the leading marketing methods because it allows you to personally connect with your audience. Through your stories, you're able to personalize your communication with the world as you share who you are and the value in what you offer.

And that's what your ideal client wants to hear! As a creative entrepreneur, your passion for your products and services come from the heart. Instagram Stories is an awesome platform for your audience to witness that passion firsthand!

Before you begin creating Instagram stories for your business, review the following tips to ensure that your content reaches your ideal clients.

1. Share announcements on multiple social media platforms using strategic keywords

Use all the platforms you have to spread the word about the value your Instagram Stories bring to viewers. Your website, blog, newsletter, and Facebook page are great places to share what you offer through your stories.

For example, if you're a wedding coordinator, mention when you post on Facebook that you share behind the scene looks and tips on Instagram Stories for brides and grooms who are planning their big day. If you're a painter with a gallery exhibit coming up, announce in your newsletter that you'll be giving sneak peaks of your work through Instagram Stories in the days leading up to the show.

Also, you need to be using relevant keywords and hashtags. Using the right words matter if you want potential clients to be able to find your content when they are searching on social media. Think… what keywords and hashtags is my ideal client using when they search on social media for their needs?

2. Team up with other professionals in your industry

If two heads are better than one, then two business accounts are going to be better than just one. Don't be afraid to reach out and connect with others in your industry! Who else serves your ideal client? Who may already be working with these kinds of people?

If you're a custom jewelry maker, consider connecting with a local boutique owner. If you're a graphic designer, talk with a writer or web developer.

Together, you can use Instagram Stories as a way to be seen, share value, and answer questions about your industry, talk about the challenges, give tips for potential clients based on your professional knowledge, etc. Use stories to conduct an interview or work together on a project. Then, cross-promote your collaboration on Instagram Stories and all other platforms.

3. Invite your audience to spread the word

It can be easy to forget that there are actual people watching what you're sharing on the other end of your stories. Remember—if they're watching, they're interested. Leverage that!

Build on your connection by getting your viewers involved. Ask them questions, request their input, and offer polls. But don't stop there! Invite them to spread the word about your business.

Instagram makes that super easy by allowing anyone to share a story by clicking on the paper airplane icon in the bottom of the Instagram Stories screen. Remind viewers of that option and prompt them to share relevant content with those that would find value in it.

Maximize your plans for the year by using these tips for Instagram Stories to help your ideal clients find and connect with you.

And remember, once your ideal client connects with you then it's time to move your client communication over into Honeybook. That is where you can further display the value of your products and services by sharing customized and beautifully branded marketing materials, while also automating your emails with templates and ready-to-go timelines, outlines and guides!