Evaluating customer fit is essential to working with clients who align with your business goals. By working with your ideal customer, you can ensure your projects are more successful for everyone involved.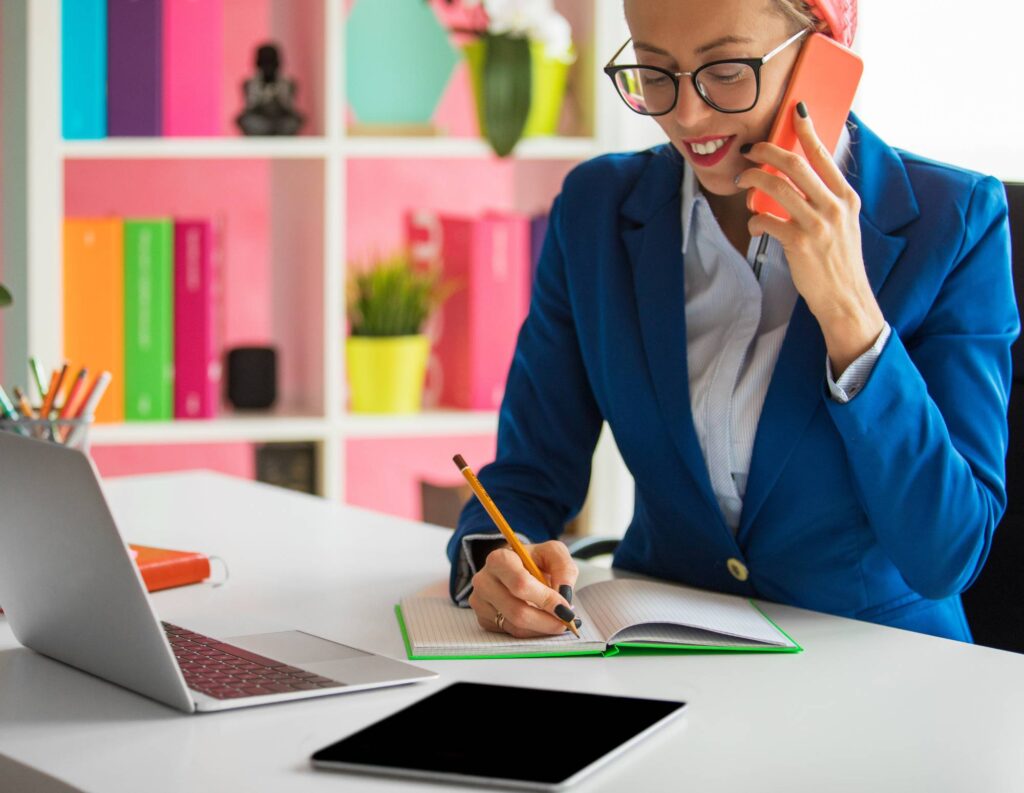 You may have heard of product-market fit, which many companies use to ensure their products are optimized for their target market's needs. For independent businesses, it's more important to think about your customer fit, which means your services align with your ideal clients and your clients also align with your business.
Think about your lead generation funnel from start to finish – after a new lead inquires about your business, what do you do next? You probably set up a call to hear about their needs, send them more information, or gather more information about them via email.
No matter what this process looks like, nearly every business has it. You can think of it as the mutual qualification where your clients are determining if they want to work with you and you're also determining if you can meet their needs.
Jump To:
Types of customer fit
For independent business owners, you can classify your customer fit into three buckets to help you evaluate each client:
Complete fit
A complete fit means that your client aligns with you on nearly all aspects of your ideal client profile. They have the same goals as you for the project, they have the right budget for your pricing, and you know you can work well with them.
Workable fit
A workable fit means that the client might not be exactly aligned with your ideal client type. However, you may be able to work with them in terms of budget, project scope, or work process. For these types of clients, it's important for you to set your boundaries so you know how much you're willing to adjust in order to make it work.
No fit
When there isn't a good fit, you'll know it. Perhaps the client is asking for too much beyond your services, their needs aren't within your area of expertise, or they're trying to get more out of a smaller budget. Sometimes, you can tell from the start if someone is going to be difficult to work with– maybe they don't fully understand what you do. Whatever the reason, you'll have plenty of clients who aren't a fit for your business.
1. Gather the information you need as soon as you have a lead
Before you evaluate your leads, you need to gather enough information from them to be able to make a decision. After leads make the initial contact from your lead generation efforts, most business owners are more concerned with providing enough information to them in order to convert them. While this is critical, it's just as important to get the information you need from them. 
Pro tip
If you use the HoneyBook contact form, you can gather all the information you need about leads and get notified when they're more likely to book with you and/or have a higher budget.
Using AI capabilities, HoneyBook looks at their information along with your business data to alert you to priority leads.
Sending an automated email to your inquiries is already best practice, but what are you saying when you respond to them? You might already thank them for inquiring and send your scheduling link. But what if you could speed up the process?
Instead of waiting until you speak with them or going back and forth via email, send an intake questionnaire to ask more about their needs. You can keep the questionnaire short and only include a few questions, but sending it right away can help you save time in understanding whether you should move forward.
Sending a questionnaire doesn't have to replace your 1:1 time – you can still schedule a consultation after receiving their answers. But, receiving that information upfront will help you better prepare for that initial conversation and be well-equipped to evaluate their fit.
2. Think of your target customer
Once you have more information, the next step in evaluating customer fit is to assess them based on your target customer. If you haven't already, you can build a customer profile that includes the following:
Location
Age range
Profession
Interests/hobbies
Budget/income
Prior experience/knowledge with your services
Timeline
Pain points
Goals
Your target customer's characteristics should align with your goals, like revenue and number of clients per month (their budget and timeline match yours). But, you should also consider working style. Don't forget that you're the expert and you've built your business for a reason.
If you know you don't work well with certain types of clients, don't be afraid to say no. Perhaps your industry requires a bit of prior knowledge about what you do, or you know you struggle when working with remote clients.
As long as you're being fair when you assess your leads, comparing them to your ideal client is a great way to help you vet whether to work with them.
3. Assess the customer's desired outcome
Understanding your clients' goals is one of the most important steps when evaluating customer fit. They could hit all the points in your client profile, but if you don't think you can deliver based on what they need, it's okay to move on.
For example, say you work on business coaching and a client wants you to provide full-scope services for three different brands. If you don't have the resources for that, you're dealing with a "workable fit" client. Perhaps you can see if you can offer your services for one brand or a smaller scope of services for all three.
You probably already experience a lot of clients with unrealistic expectations as well. No matter how great you are at what you do, you can't make miracles happen! If the client isn't willing to work with you to get to a more realistic project goal, don't feel like you need to take on more than you can handle.
4. Evaluate budget fit
Your clients' budget is also one of the most important factors to consider. But with the budget, you actually may have a little more wiggle room than a client who has unrealistic expectations.
If the client has a limited budget, perhaps you can offer a portion of your services or even send them a digital product that's self-serve and more affordable than your projects.
The budget is critical, but also one of the most straightforward aspects to evaluate. Either they're able to pay, you're able to work with them on a new budget, or they can't afford any of your services at all.
When you know you can't move forward with a client, your last step is to simply say no. Unfortunately, for most business owners, we know that's easier said than done.
5. Say no to bad-fit customers
It can be stressful turning down new business if you're just starting out or looking to meet new revenue goals. But always keep in mind that working with a client who isn't a good fit could actually be worse for your business than not taking them on at all. You could be opening the door to a bad project, stressful situations, poor reviews, and even potential legal action if you and the client aren't aligned.
To say no, you can send out an email thanking them for their time and briefly give an explanation of why you won't be moving forward. You don't need to get too detailed at all, but make sure you're remaining professional and transparent. If you want, you can even point them toward a different resource that would be a better fit.
6. Set expectations for customers who are a complete fit
Once you've found those clients who are an excellent fit for your business (and vice versa), you should make sure that alignment continues throughout the project.
By ensuring you're on the same page as your clients, you'll build lasting client relationships that can extend into multiple projects and referrals. The key is to make your expectations clear using a legally-sound online contract.
Before your client signs, you should make sure you're on the same page with everything from the project scope, cost, timeline, communication preferences, milestones, deliverables, and more.
Once your client signs the contract, it doesn't hurt to continually remind them of project expectations as well, whether you send canned emails or continually remind them of your mutual boundaries.
A better way to reach mutual qualification
Evaluating customer fit, or reaching mutual qualification, is a unique part of being an independent business owner. Your goals and working style are core to the services you provide, so you need to make sure you're turning qualified leads into successful clients. Unlike a store that sells products, your services are much more than transactional.
If you already have a process for evaluating clients, it might look like sending back-and-forth emails or speaking 1:1 during a consultation. While these types of communication still have their place, you can make the entire process more efficient using HoneyBook.
Create custom files from templates that can include an intake questionnaire, scheduling link, welcome video, and more! HoneyBook will help you get the information you need from your clients, much faster than before.
What's best is that HoneyBook Smart Files are completely customizable, so you can make sure they work with your processes, not the other way around.