1. I wish I would've collaborated more with other bloggers
One of the main reasons I started blogging was because of other bloggers. I was an avid fashion and lifestyle blog reader and one day felt the calling that I had something unique to share and I belonged in that club. But as RTS promotes, community over competition.
I wish I would've asked the bloggers I admired how they did it, if there were any tools they used to stay on track, and if they wanted to collaborate on a themed post, or would give you a promo shoutout on their social media channels or link to your blog content on their blog! It even works with pitches to companies. There is strength in the masses and sometimes if you don't have the numbers to back it up, a combined following in a certain topic or demographic area can help.
2. I wish I would've told the world about the blog – and told everyone else to, too!
If you build it, they won't come. You've got to get them to come to you. While there are many options (paid and earned) that can aid you in building a following and increasing site traffic, it doesn't hurt to tell the people you're talking to on a regular basis.
These people will be your brand loyalists and will be proud to share your content. It also helps because you never know who Aunt Jean is going to tell! Maybe that person's daughter is the PR Manager at a company that you really want to work with.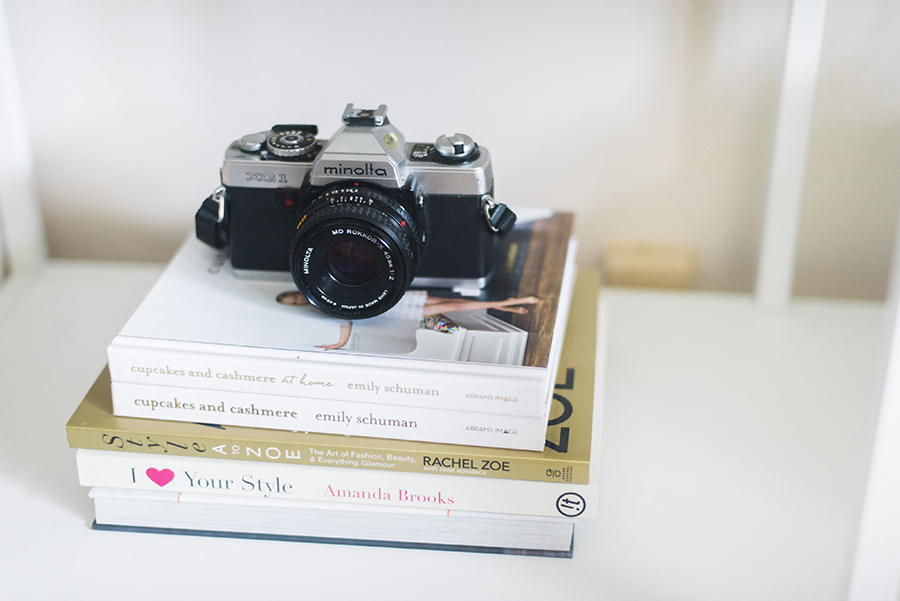 3. I wish I would've had the guts to talk about the "tough stuff"
Once I got into my niche of fashion and personal style, I stayed there. Only recently did I begin to go back to my very first blog posts and I was reminded that I used to tackle a variety of issues that young millennials face. People crave connection and relatability. Sharing a personal point of view on a topic like personal finance, traveling, and etiquette can be appreciated by readers.
4. I wish that I had learned basic design and SEO
While it's great to ask for help, I wish I had become more independent when it came to basic design and web trends. Using a graphic designer or coder for every little thing takes its toll on the wallet. If I would've started to learn by taking a live class or even an e-course, by this time I would be able to make necessary tweaks and maybe even a few additions in one of my spurts of inspiration! Plus, I could help out other bloggers who may need assistance with branding and things of that nature (circling back to collaboration!).
SEO is your ticket to showing up in search results. Only in the past year have I added an SEO plugin to help drive traffic to my blog with keywords. It's never too late, but I wish I had done it sooner.
5. I wish I would've attended a blog/creative conference
Being around other creatives gets the juices flowing and now that I attend mixers and other events, I always leave inspired to do more: more for myself and more for my followers. Blog conferences range in price and if you live close to a major city, you have more places available to you.
In addition to all of the insider tips you'll learn as well as emerging trends, you'll also have an opportunity to develop relationships with other bloggers in person, that you can keep alive online long after. I formed many friendships at the Better Homes and Garden's Stylemaker Event in 2014 and it's been wonderful seeing everyone else's success, and also them sharing and supporting mine.