Invest in your business with special Black Friday deals from HoneyBook Pros! From one-on-one coaching to on-demand courses and group workshops, find great opportunities to optimize your business for the new year.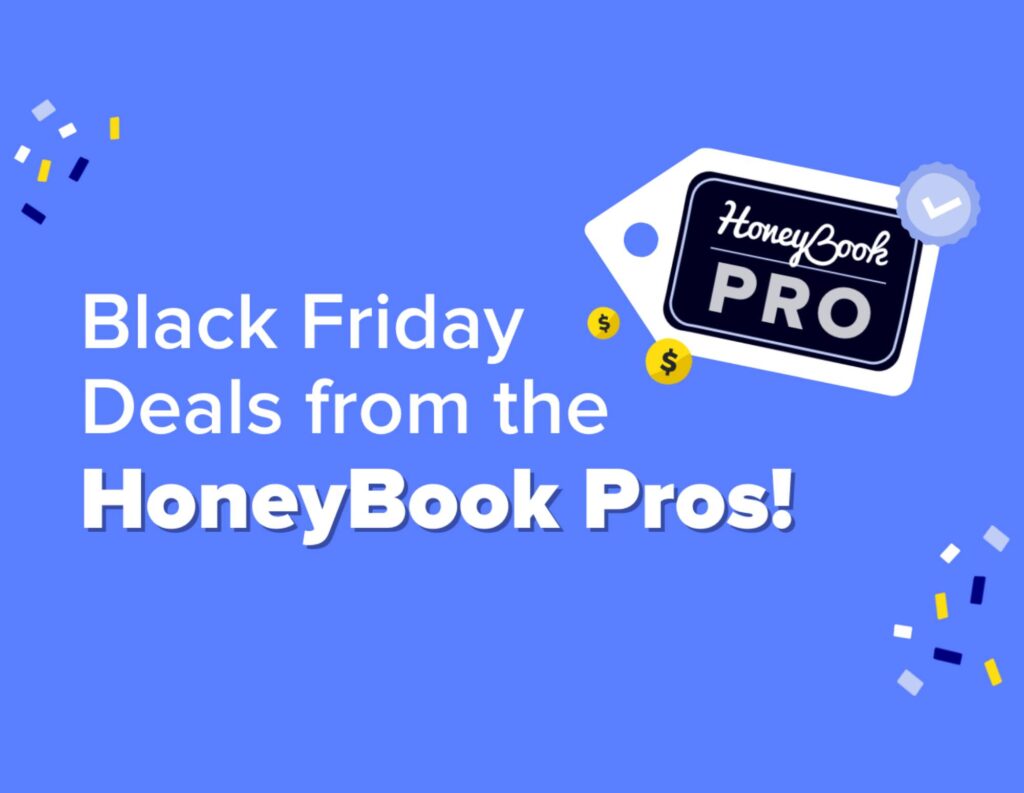 Another year is almost in the books, but before you sign off for the winter holidays, take some time to think about how you can set yourself up for success in the new year. What tools and resources will help you hit those big goals? Perhaps it's one-on-one coaching, on-demand courses or group workshops. However you're looking to optimize your business, the HoneyBook Pros have you covered.
Black Friday isn't just about crossing off your holiday gift list. It's also the best time to score unbeatable deals for your business! And those offered by the HoneyBook Pros are no exception. Browse the Black Friday deals below to find great opportunities for growth and support.
Candice Coppola: Business Coaching for Wedding Planners
Join the Planner's Playbook for only $57 per month
Candice Coppola is an author and business coach focused on helping wedding planners level up and scale their businesses. From growing her own six-figure business to selling it, she uses her experience in the field to help other Independent business owners find the same success and empowerment.
This Black Friday, Candice is offering The Planner's Playbook for just $57 per month. Within the Planner's Playbook program, you'll gain access to the tools and resources you need to design, coordinate and plan high-end weddings like a pro. Kick your wedding business up a notch and join a business coaching community only for wedding planners, brought to you by Candice Coppola.
Inquire Now About the Planner's PlayBook!
Kyle Goldie: Photography Business Coach
Access full-circle SEO and business coaching programs with extra coaching time added for free
Kyle Goldie helps photographers land their ideal clients organically–no ads required! With photography experience in the fashion, fine art and wedding industries, he leverages his knowledge to provide online education systems and virtual coaching.
This Black Friday, sign up for one of Kyle's 90-Day Business Coaching Programs to access three months of coaching support, lifetime access to on-demand lessons, SEO keyword research, a website audit, group coaching calls and more. Priced at $3,000 with a 12-month payment plan, you'll receive big results through a high-converting website and strategic sales process. As part of the holiday special, receive extra coaching time added for free!
Contact Kyle About SEO Business Coaching!
Paige Griffith: The Legal Paige
Get up to 40% off The Legal Paige shop from November 22-29
Paige Griffith, owner of The Legal Paige, helps small business owners get organized and run their businesses legally. Whether it's contracts, clauses, copyrights or more, she makes the legal mumbo jumbo less overwhelming so you can get back to work.
Take advantage of Black Friday week: From November 22 through November 26, shop The Legal Paige for contract templates and get 40% off your purchase. Get 30% off contract templates Saturday, November 27 through Sunday, November 28, and get 20% the entire Legal Paige website for Cyber Monday only (Monday, November 29).
Access the contracts you need to keep your business protected, whether you're a photographer, wedding vendor, business coach or other–The Legal Paige services more than 10 different industries. Once you purchase your contracts, you can add them to your HoneyBook account for seamless integration with your booking process.
Inquire About the Legal Paige Shop!
Deanna Burks: Systems Strategist and Branding Expert
Take 50% off the online DIY HoneyBook Optimization Course or $100 off any of Deanna's full-service HoneyBook Pro Optimization offerings
Deanna Burks is a creative director who understands the power of technology paired with beautiful design. As a HoneyBook Pro, she offers design and branding services as well as HoneyBook setup to make sure you're presenting your brand in the best way both visually and through your client experience.
Now through November 30, take 50% off Deanna's DIY HoneyBook Optimization Course, typically priced at $299. Receive videos, templates and more to set up every aspect of your HoneyBook account–broken down step-by-step to follow at your own pace. If you want more hands-on support, take $100 off any of her full-service HoneyBook Pro Optimization offerings.
Ask Deanna About HoneyBook Optimization!
Dahlia Orth: System Strategist and Virtual Assistant Coach
Bundle the HoneyBook Mini-Course Series and save $76!
Dahlia Orth offers 1:1 coaching, HoneyBook setup and virtual assistant training. With experience as a photographer and virtual assistant, she understands not only how to help others achieve their dreams but also thrive while working within their passion.
Work with Dahlia to get your HoneyBook account set up for success this year! She offers a HoneyBook Mini-Course Series that helps you set up specific areas of your business in a short period of time. Buy each course individually or bundle all three to save $76.
Inquire About Dahlia's Mini-Course Series!
Stacey Hooker: Sweetly Simplified Systems, LLC
Apply for the Scatterbrained to Streamlined Bootcamp between November 26 and November 29 and receive a FREE 1:1 HoneyBook System Audit
System strategist Stacey Hooker was once a service provider who did everything manually, from following-up and onboarding clients. When she found HoneyBook, she realized it was the solution she'd been looking for to automate processes and streamline her client journey. As a HoneyBook Pro, she aims to help others also best implement HoneyBook for their businesses.
For businesses ready to simplify and streamline their businesses in January, Stacey's offering the Scatterbrained to Streamlined Bootcamp to get up and running more efficiently. If you apply between November 26 and November 29, you'll also receive a free 1:1 HoneyBook Systems Audit when accepted, typically valued at $597.
Ask Stacey About the Scatterbrained to Streamlined Bootcamp!
Diana Wei Fang: The Finer Points
Join the Meant to Thrive Membership for just $97 per month
Diana Wei Fang offers a holistic approach to business strategy and marketing. Rather than offering a set it and forget it approach, you can think of her as your personal support system to partner alongside you. Diana combines a creative and business-management background to offer services for HoneyBook setup, marketing and communications.
This Black Friday, access Diana's Meant to Thrive Membership for just $97 per month–originally priced at $147 per month. The membership is specifically for those looking to work on their HoneyBook accounts with a HoneyBook Pro and supportive community setting. Gain clarity from the chaos by joining weekly virtual group calls and a private Facebook group.
Contact Diana About the Meant to Thrive Membership!
Kelli Esquilin: Kay + Co. Studio
Get 15% off a VIP Weekend that includes full system setup, multiple automated workflows, video + written SOPs, and custom assets for all files
Kelli Esquilin offers online business management for creative service-based businesses through Kay + Co. Studio. With more than 10 years of experience as a designer, Kelli dealt firsthand with the stress and time-consuming process of taking care of admin work and putting together processes. Now, she and her team help fellow designers get back to what they love doing.
Kay + Co. Studio is offering a sizable 15% discount for their signature VIP Weekend package, which includes full system setup for your creative business, six automation workflows, video and written SOPs for your team, and custom assets for all files. Having a fully setup and automated system in HoneyBook will help business owners be more confident in their sales, save time on creating custom assets, and allow them to scale their business with ease.
Inquire About Kelli's VIP Day!
Molly Balint: Farmhouse Creative Marketing
Receive an Instagram Account Audit for just $275
Instagram Growth Coach Molly Balint leverages a background in freelance writing, photography and social media strategy to help her clients build the businesses they've always wanted. Her Instagram strategy and mentorship gives business owners a clear roadmap to accomplish their goals and build their brands.
This Black Friday, purchase Molly's Instagram Account Audit for $275 (originally $450). Following the audit, she'll provide specific recommendations to increase your Instagram visibility and improve your engagement. One follow up is included with the audit.
Contact Molly About an Instagram Account Audit!
Laura Neff: Laura Lee Creative
Get $100 off brand new Wedding Photography & Portrait Photography Workflow Bundles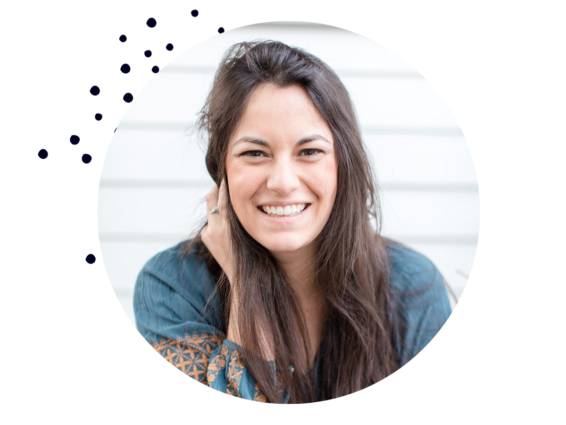 Laura Neff offers brand photography, business coaching, and workflow strategy for business owners. She and her team work to set up organized systems that help you feel less overwhelmed and also provide the time and space so you can focus on growing your business.
Now through November 29, get $100 of Laura's brand new Wedding Photography and Portrait Photography Workflow Bundles. The bundles give you everything you need to implement, automate and streamline your photography workflow. Use code BF100 to take $100 off each bundle.
Ask Laura About Brand New Photography Workflow Bundles!
Regina Martinez: System Strategist
Get a Pipeline Refresh for $150
Regina Martinez understands that businesses operate just like vehicles – they need the occasional tune-up! From feeling overwhelmed by her own client work, she dove into the world of automation and CRMs to take back her time. By working with Regina, you can do the same.
Overwhelmed by your pipeline? Can't remember which inquiries you followed up? Or maybe you still have projects 2+ years old lingering in that followup section? If so, it's time for a Pipeline Refresh! By the end of your organizing session, every project will be in its proper place and you'll know exactly what the next steps are for each project. Originally $287, get a Pipeline Refresh from Regina for just $150.
Contact Regina About a Pipeline Refresh!
HoneyBook Pros Offer Year-Round Support
HoneyBook Pros offer expert assistance in many areas of business including strategy, marketing, HoneyBook setup and optimization and design services. Browse our Pros Marketplace to find the support you need to take your business to the next level. Working with a Pro means investing in your long-term success–no matter what your business needs!