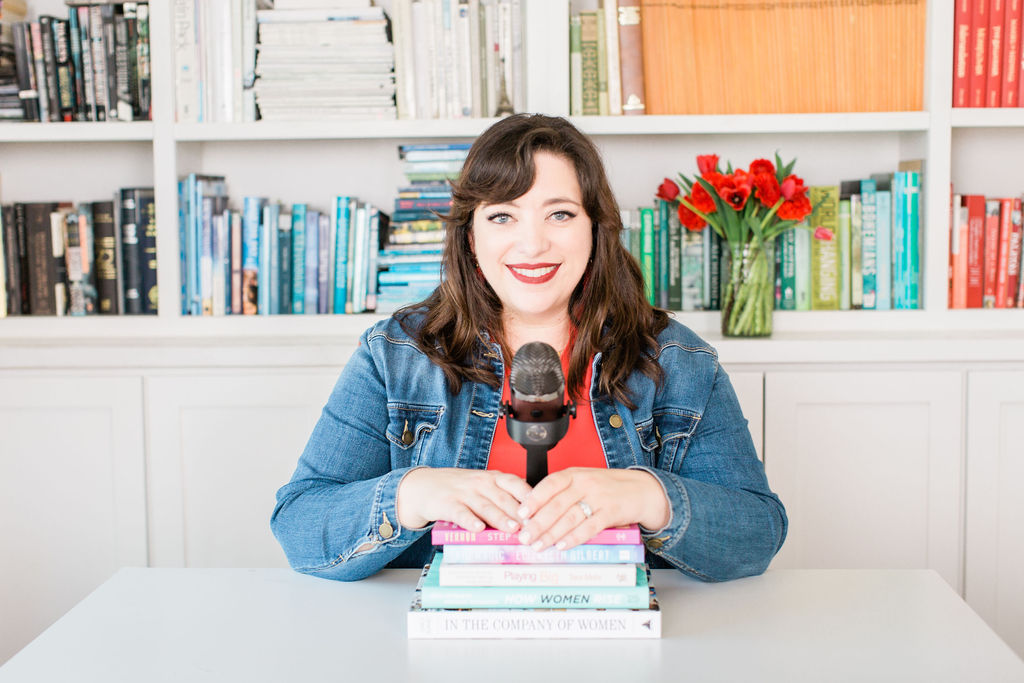 Booking the right podcast guests is key to the success of any podcast. Anyone who hosts a podcast structured with interviews (or even listens to one!) knows that the guests are ultimately what drive the show. Even the best host can have a subpar episode if the guest shows up unprepared and disorganized. Your podcast represents you and your brand; anything you publish must meet your listeners' expectations.
Since your guests provide the meat of your content, you must be extremely intentional about who you invite on your platform. By sharing your audience with them, you are essentially vouching for them as a trusted expert and a voice that you want to share with your community. Podcast creators should not take this responsibility lightly! One disappointing episode can turn listeners off and you don't want to lose your following because of an unprofessional guest.
Simply put, podcast hosts must be picky about who they accept for their show. Here are a few tips for attracting and booking the right podcast guests that will keep your audience engaged and entertained.
Be clear about what your show is about.
If you want to begin attracting and booking the right podcast guests for your show, you need to be as clear as you can about who your show is for and who you are as a host. This goes beyond the general topic of your show. You might be focused on business tips for creative entrepreneurs, but your competitors could say the same. Don't shy away from the details when describing your podcast and get clear on your voice as the host. Demonstrate your language, your sense of humor, your values and your goals. When you're clear about who you are and what you stand for, you'll attract the guest speakers who listen to your show and think "she's speaking my language!" These are the people who will mesh with you on your level during the interview, making for a great episode.
Define your podcast brand.
A cohesive brand tells listeners and potential guests what to expect from your show. Start with the basics: your audience, the tone of the show and the depth. Will you be doing hour-long deep dives that are in-depth explorations of a specific topic, or will be they be brief episodes covering surface-level tips and tricks for a broader audience? Ultimately, it depends on what your audience wants and needs from your podcast. There is a fair bit of competition in the podcasting space, so you need to be innovative and willing to try new things if you want to stand out from the noise.
Determine your guest must-haves.
As you start out, it can help to create a list of must-haves to identify the best podcast guests. After a while, it will start to become second nature, but you might need to cross-reference your list as you're ramping up your podcast. Personally, I look for people who have authority in their subject, are charismatic and curious, are open to improvisation and willing to have a real conversation with me. We don't script our episodes, so I need someone who is ready to be present and open, unafraid to share their knowledge. You might prioritize people who have certain accreditations or can provide you with sample questions to ask them. Whatever it may be, stick with your must-haves to ensure every guest meets expectations.
Be stringent when vetting to start booking the right podcast guests.
You wouldn't let any stranger off the street into your home, so why let an internet stranger onto your show? Before accepting a guest submission, do your due diligence to learn about the person on the other side of the screen. I like to know a lot about who a person is and how they run their business. If I'm not familiar with a person or their brand, I'm not afraid to do a bit of internet stalking to get a better feel. I want to know what they are passionate about and where they stand on certain social issues. Remember: having someone on your show is akin to vouching for their character, so you need to make sure you're OK giving a platform to each guest.
Don't be afraid to reach out to people.
Nothing bad can come from asking your ideal guest to be on your show. You might feel some imposter syndrome about asking someone with a "big name" to come on your show, but you might be pleasantly surprised by their response. The worst that can happen is that they'll say no and you can move onto your next guest. Think about industry personalities that would provide benefit to your listeners, both in content and in candor. You might also consider working with a publicist to support outreach for your show, at least in the beginning. Once you build up a strong following, the guest requests will start flowing in and you'll be booking the right podcast guests in no time!
Make your podcast visible.
If you don't want to spend time hunting down guests for your show, focus on promoting your show on social media and other owned channels (like your website or email newsletter). Add "podcast host" to your bio across all of your platforms. The more people who know you have a show, the more curious they will be to give it a listen and possibly pitch themselves as a guest. Consistency with your production schedule and in your show's tone will go a long way in cementing your show in the minds of those you wish to have as guests. If you are open to receiving pitches, make sure that you have a working submission form on your site that collects all of the information that you need.
Establish guidelines for guests.
When booking the right podcast guests, make the process as streamlined as possible. I recommend using an online meeting scheduler like Calendly so there isn't any unnecessary back-and-forth to get a recording date on the calendar. Once booked, be as specific as you can about what you need from your guest (i.e. your AV requirements, topic description, headshot and other promotional needs). Be sure to send a reminder 24 hours prior to recording to ensure your guest is prepared and on-time. The more you prepare your guests, the more confident they will be at the time of recording and that's what makes for a great podcast episode.
Podcasting is extremely rewarding, but go into the process understanding that it is a long-game in terms of return on investment. Stay patient, consistent and committed to producing a top-quality show and you will see success! As a medium, podcasts aren't going anywhere anytime soon, so it's definitely not too late to jump onboard the train.