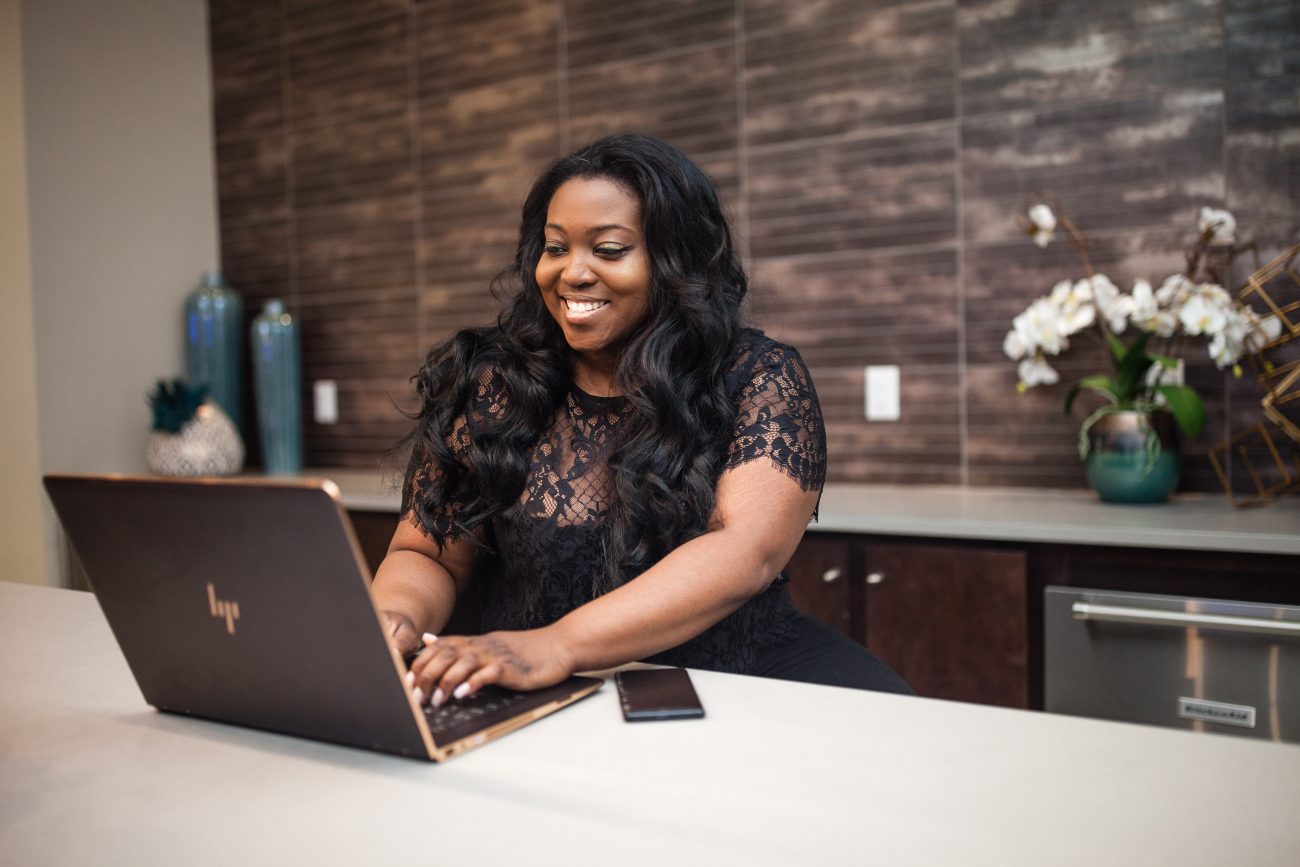 Especially when you create an ads funnel that works… ads are the best! But they can definitely feel like the worst when you aren't getting the results you want.
I hear all the time that "ADS DON'T WORK!"
But they absolutely do… WITH the right strategy. Without the proper strategy your ads will be in front of the wrong people (HUGE), your objective will be wrong (HUGE), your copy won't speak to your specific audience and your creative won't stop the scroll.
If any one of these is off then you can spend a crazy amount of money with no results and feel pretty defeated.
I wanted to give you a few strategies to help you with your ads journey and make sure you never have to experience this.
The most important thing to remember about creating an ads strategy is that you have to clearly define your goals before you start.Your ads strategy is going to depend heavily on which business and marketing goals you choose.
That is why I have outlined three strategies to help you achieve three main business and marketing goals: increase sales, build an email list and amplify brand awareness.
Interest Targeting Strategy
Targeting is going to be the most important piece of your strategy. You can have the best ad copy (the text you write) and creative (videos and images), but if it is placed in front of the wrong people, it won't work. On the other hand, you can have mediocre ad copy and creative placed in front of the right audience and it can do well.
Interest Targeting Tips
Be specific to who you are targeting. For example: If you are selling a course on functional medicine your interest targeting will need to be very specific to functional medicine. Examples:
Traditional Medicinals

The Farmacy

Dr Josh Axe

Mark Hyman MD

Wellness Mama

Wayne W Dyer

Institute for Integrative Nutrition
These are specific to natural health and people interested in this could potentially be interested in a functional medicine course.
If many types of people can fit into an interest then you should try another one.
Examples of bad interest targeting:
Healthy eating
Natural food
Vegan
Research tools to use:
Facebook Audience Insights

Google people, places and things related to your subject then type them into the interest targeting section of your ad set to see if it is an interest you can target.

Interview your audience or create surveys
Ad Strategy for Lead Generation
Your lead generation starts with a great lead magnet. Your lead magnet needs to make sense for what you are offering next.
Let's say your offer is under $500, you can use a PDF or quiz to reel in your ideal audience.
If your offer is mid to high ticket then you will need a lead magnet that is more involved. For example: a challenge, a quiz, a video series or a webinar to name a few.
Regardless of what lead magnet you choose, the strategy below will help you build your email list and grow your audience.
The Strategy
If you are starting from scratch with no data:
Traffic ad objective (optimize for landing page views NOT LINK CLICKS) with a link to your freebie

The traffic ad is going to drive traffic to your site to see the offer you have. This will help "season your Pixel" (gather data).

If your freebie and targeting are good then you should have about a 30% to 60% optin rate.

Conversion ad objective with a link to your freebie

You will need to set up a custom conversion to do this.

Retarget those who viewed the page but did not convert (download, sign up, take quiz) with the freebie.

This is a step you take in case they viewed the page and did not take action.

You can only do this step once a custom conversion is set up.
If your ads aren't giving you the results you want within three to five days then turn them off and try again with new targeting, copy or creative.
Scale Your Lead Generation Ad
When you see that your ads are doing well and getting the results you want this is when you can start to scale your ads.
Now that you have the winning ads from your lead generation campaign you can scale your lead generation ads and use them as momentum for your evergreen ads. An evergreen ad is an ad where the creative and copy are relevant to your audience regardless of the circumstances or timeframe.
To scale your lead generation ads, you will need to duplicate the ads into a new conversion campaign and increase the audience size to between 30 and 60 million. If you live in a smaller country your audience size will be small and that is okay.
Create a Custom Conversion
Before you do this make sure you have created a custom conversion for the thank you page (or the next page they will land on after downloading) after they purchase. This is to help you confirm that your ads are working and people are buying.
Ad Strategy for Evergreen
Setting up an evergreen funnel system means that you already know that your offer is working. You need to have proof of concept for your offer before you can put it on autopilot.With an evergreen offer it is very important that you have your email marketing in place to help you sell your offer.
The Strategy
Views objective ad with a video that showcases your expertise or slideshow/demo of your product. Your audience will be warm (FB, IG engagers or email list subscribers) and cold audiences.
Use a Traffic objective ad if you don't have enough people converting on your offer (50 people or more a week). You can use a static image and the same video you used in the video views ad.
Conversion objective ad to a cold and look alike audience – straight to offer using the same ad copy and creative you used in the traffic ad… because let's not work harder than we have to.
Conversions objective ad to warm audience – retarget those people who watched 50% of your ad, because they are more interested, and those who visited your offer or checkout page but did not buy. It is great to use testimonials for your creative and crush objections in your copy.
If you have a premium or high ticket offer, then you absolutely want to qualify your leads before you speak with them on the phone. HoneyBook has amazing forms and questionnaires that you can create to gather all of the information you need to make a decision.
Qualifying your leads with HoneyBook questionnaires allows you to decide if they are right for your program and whether you want to meet with them. If they are right for you then you can move them directly to payment and contract. If they aren't right then you can disqualify them.
Ad Strategy for Digital Products
Digital products are so much fun and can really sell themselves with the right ads. So let's get into the strategy.
Video views ad objective with a link to your freebie

The reason to start with videos views is to first create a scroll stopping piece of ad content. The second and most important reason is to gather data for your Pixel. Those who watched 50% or more of your video are likely more interested in your brand and your offer.

This is an optional step but also an inexpensive one to help increase conversions in the future.

Traffic objective (optimize for landing page views NOT LINK CLICKS) with a link to a freebie

Conversion objective to offer (you will need to set up a custom conversion to your thank you page or landing page)

Retarget those people who viewed the page but did not convert, for example,they downloaded your freebie or abandoned cart. Retarget those people who viewed at least 50% of your video with the offer.

You will only do this ad once you have your custom conversion set up.
Ad Copy Strategy
The first rule of ad copy is to not talk about YOURSELF in the ad copy. Well, not the whole time. Your ad copy is about your clients, their pains and their aspirations. They won't care about you until they know you can solve their problems.
Also, remember that your ad is not supposed to sell for you. It is there to grab their interest. Your landing page or sales page is there to convince them to buy.
The length of your ad copy needs to be long enough to get the point across. Don't worry about the length so much as much as the information, that's what really matters.
The 3 Keys to Great Ad Copy
Headline/Hook
The headline needs to speak to your target audience. You can address their pain point or goals to get them interested. It needs to grab their attention and make them say, "Omg I need to keep reading!"
The copy can be funny, a compelling statistic or an emotional statement or question that hooks them in.
In the end it will be the reason why they take action.
Transition/Body
Remember that your product or service is the vehicle that is going to take them from their undesirable current state to a more desirable future state. So again, it needs to be about your customer, not you.
This should be easy to digest, well formatted and straightforward (because a confused buyer will always say no). Don't be afraid to use emojis if that works for your brand.
Call To Action (CTA)
There should only be one call-to-action in your ad. This is where you tell the reader where to go and what to do. (eg.Click here to download the most amazing freebie ever!)
Ad Creative Tips
All images and videos need to be relevant to what you are selling. If the image and copy don't connect in someone's brain it raises questions.

Videos – make them at least 15 seconds so that they appear in most placements.

You can create a slideshow or video in Facebook Ads Manager. So don't think you have to get fancy with production.

If you are speaking, make sure you have closed captioning so that the content can be understood without the sound..

Social proof aka testimonials are great for retargeting ads.

Images with words are fine just make sure it has the hook.
Quick Budget Tips
If you can help it, allocate no less than $10 a day per ad set with no more than six ads in each ad set (I typically use the same ads in each ad set). Always remember to urn off the ads that aren't working so you're not wasting money on ads that are not having an impact on your business. And, if your budget can only be $5/day, then use no more than two ads in each ad set so that you don't spread your budget too thin.
Last Thoughts on how to Create an Ads Funnel that Works
I know you are going to crush it and reach all of your goals with these strategies! Remember that it takes time and you should give yourself grace through the process.
If you would like to learn more about Facebook Ads and sales funnels, click here.