In friendships, I have always been the planner. You know, the one who schedules lunch dates and actually sticks to them. I've learned that those who don't share my traits aren't necessarily indifferent, they're just not initiators. Whether you're the gatherer of people or the happily gathered, I hope a few of these ideas will inspire you to be proactive about cultivating community. Grab a sheet of paper and let's get planning: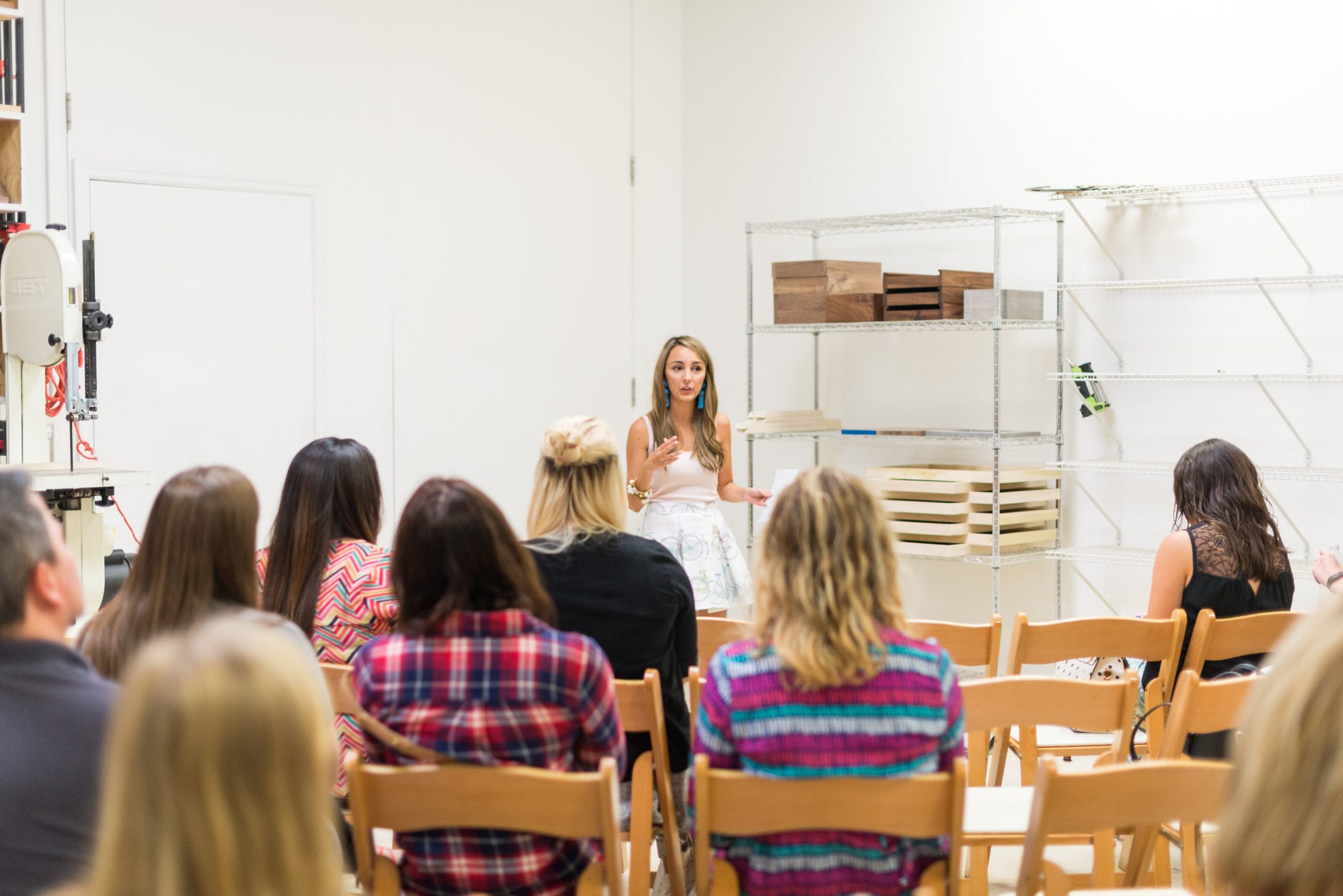 How to be proactive about cultivating friendships & community
Make a List of Life-Giving Activities
What are the activities that you already love doing or wish you made time for? I am a huge fan of being outdoors and getting exercise. They make my soul happy. Adding friends to the mix only increases that feeling. I invite my friends to participate in walks, hikes, or trying out new exercise classes—because you need someone to giggle with you when you fall down in an indoor surfing class, seriously they exist.

Choose your "Inner-Circle"
This statement disagrees with most Millenial's social media-saturated idea of friendship that tells us we can be "besties" with thousands of people at once. But to have an intentional community, you have to cultivate a core group of friends that you are intentionally making space for. Because really, if you're out there creating your own brand, odds are you don't really have time for authentic community with fifty people.
A few times a year, I make a list of 15 people to intentionally reach out to—friends near and far away "Depth not breadth" my mother always said.
Disclaimer: Obviously, there are always friends outside of this "Inner-Circle," but making a list helps you put some purpose behind your social calendar and put time into meaningful friendships. It also alleviates that guilty feeling you get for not following up on a coffee date with every contact in your phone.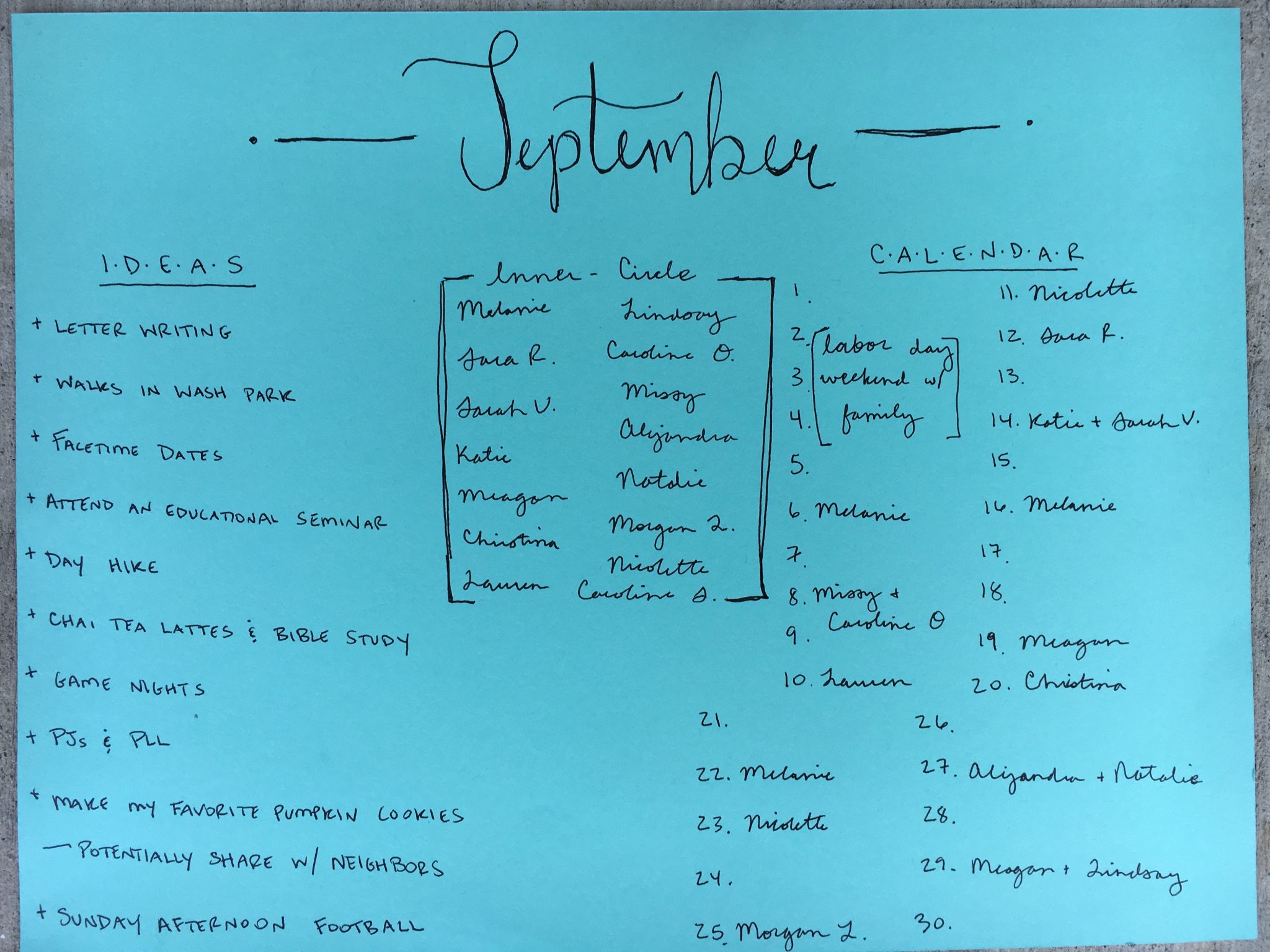 Pencil in Your Inner-Circle
At the beginning of the month, I match my list of life-giving activities and my Inner-Circle and plot them on the calendar. Sometimes I feel like a crazy person when I ask a friend to coffee or to attend a conference with me weeks in advance. But if I don't do it, it might never happen. Good intentions can easily diminish beneath the weight of a crowded calendar.
My friendships matter to me. This is how I keep up, follow up, and make it a point to love my community. Below is an example of my September and how I plan to be proactive about friendships.