Make rebranding and brand optimization easier and more coherent by following these 4 simple steps for branding and defining a brand aesthetic.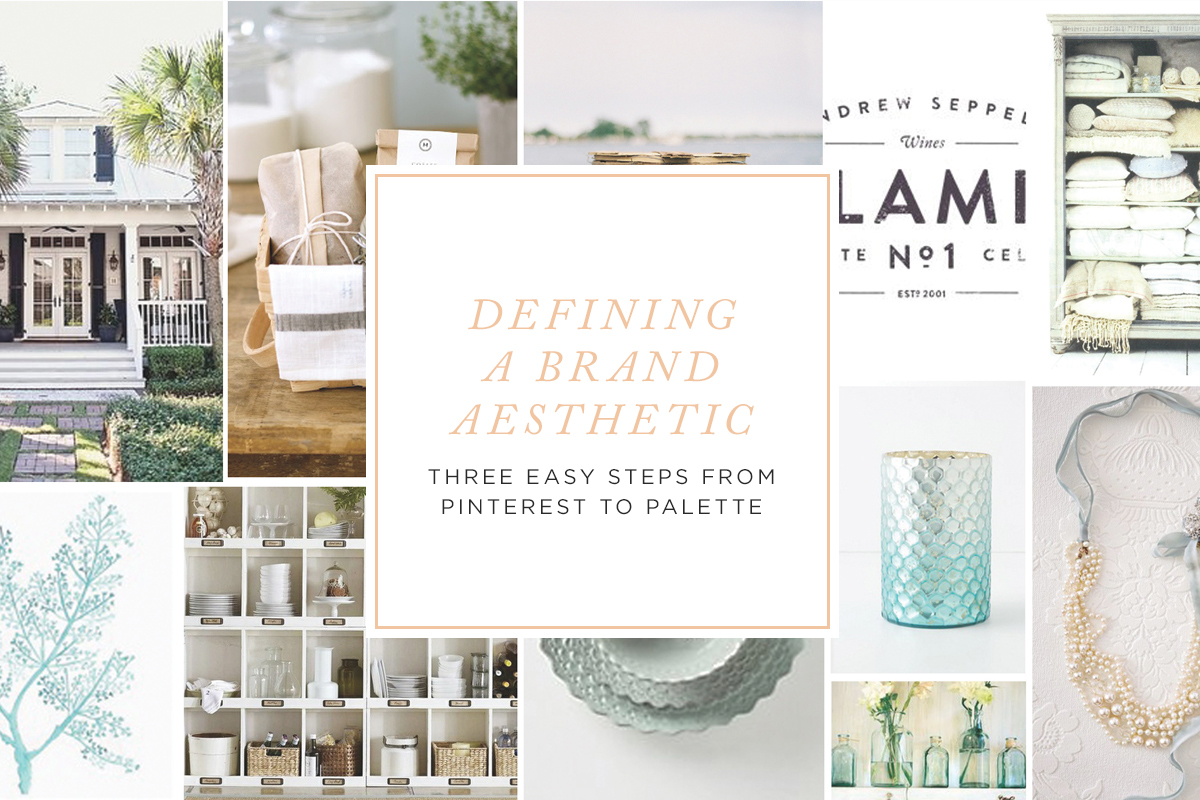 I ask all of my branding clients to complete a branding questionnaire that tells me more about the heart behind their businesses, but I also ask them to pull together a Pinterest board to begin defining their brand aesthetic. 
The board can contain a few logos and other design elements, but in general, I can learn so much more about a client when they pin interior design, outfits, wallpaper, accessories, invitations, wedding inspiration and artwork.
For most Independent business owners, their individual style preferences will help determine the brand's visual style as well. 
So if you're thinking about how to find your aesthetic and implement it in your branding, but you're feeling completely lost and overwhelmed, learn how to do the same so you can begin defining your brand visually.
Why the aesthetic is an important part of brand identity
The visual part of your brand, also known as your brand design, is one of the first things people will interact within your business. Whether they see one of your social media posts or visit your website, they'll be taking in all the color schemes, font, imagery, and illustrations that you use. Though there's always more than meets the eye, we tend to take in most of our information visually. Think about the last time you visited a new website–just from glancing at the page, you probably have a good sense of the brand already. You'll know whether they're more professional or more casual or catered to a specific age range. For these reasons, it's especially important for you to make sure your visual brand is communicating what you want it to.
Step 1 : Gather visuals that you like
Create a new (secret) board in Pinterest. Go back through all of your past pins and add the ones that really feel like
you
to that new board. You can even add some of your own work to the board. If you don't have a lot of pins yet, or most of your pins are recipes, try searching for home inspiration, outfits, specific colors and even mood words like "romantic", "classic" or "rustic". As an Independent business owner, you'll likely want to incorporate your preferences and personality into your brand. However, if you already have an idea for your brand, you can search for pins that relate to your vision.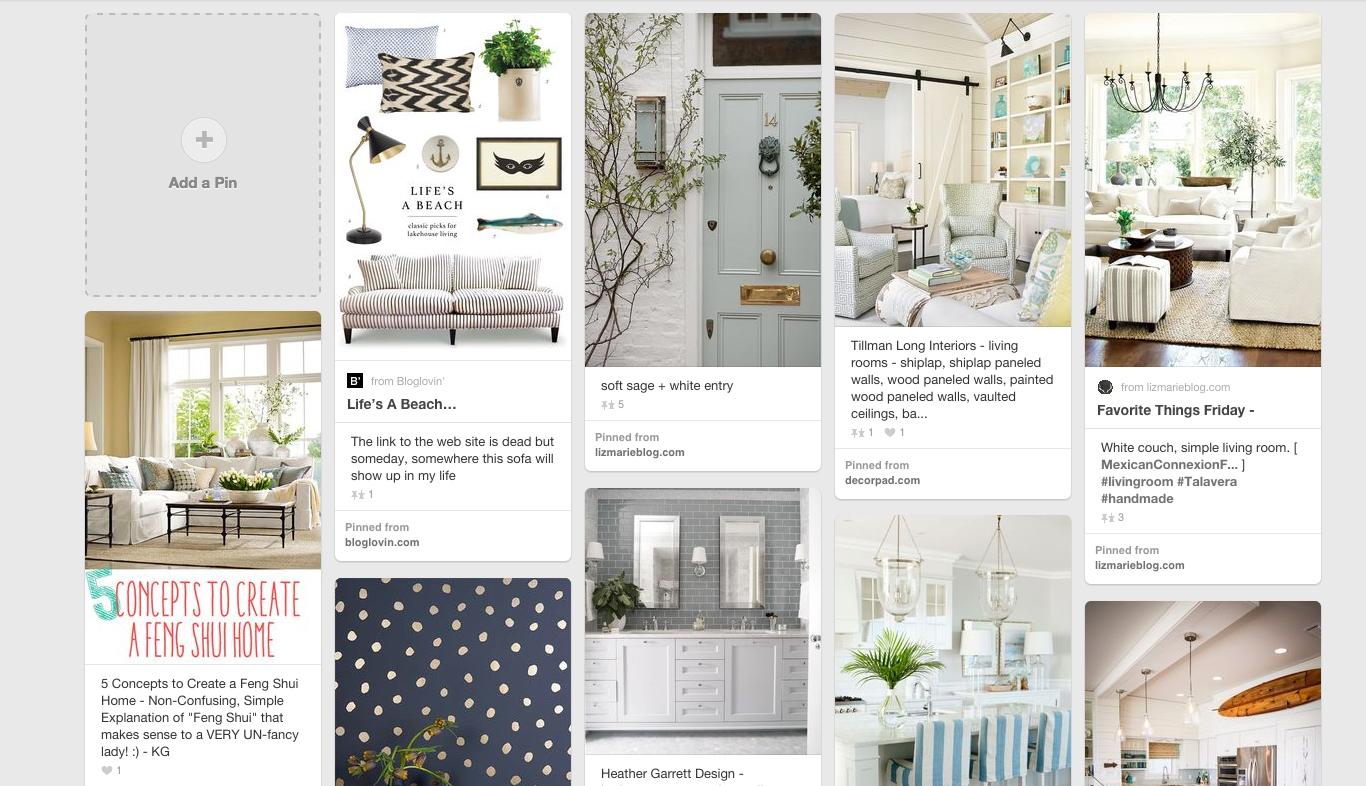 Step 2: Create a mood board
Once you have that board together and refined to your favorite thirty or so pins, open up Photoshop and start adding your all-time favorite pins to the document. If you don't use Photoshop, you can always use a free tool like Canva instead. All you need is a mood board template that will let you drop in multiple images on the same page so you can view everything at once.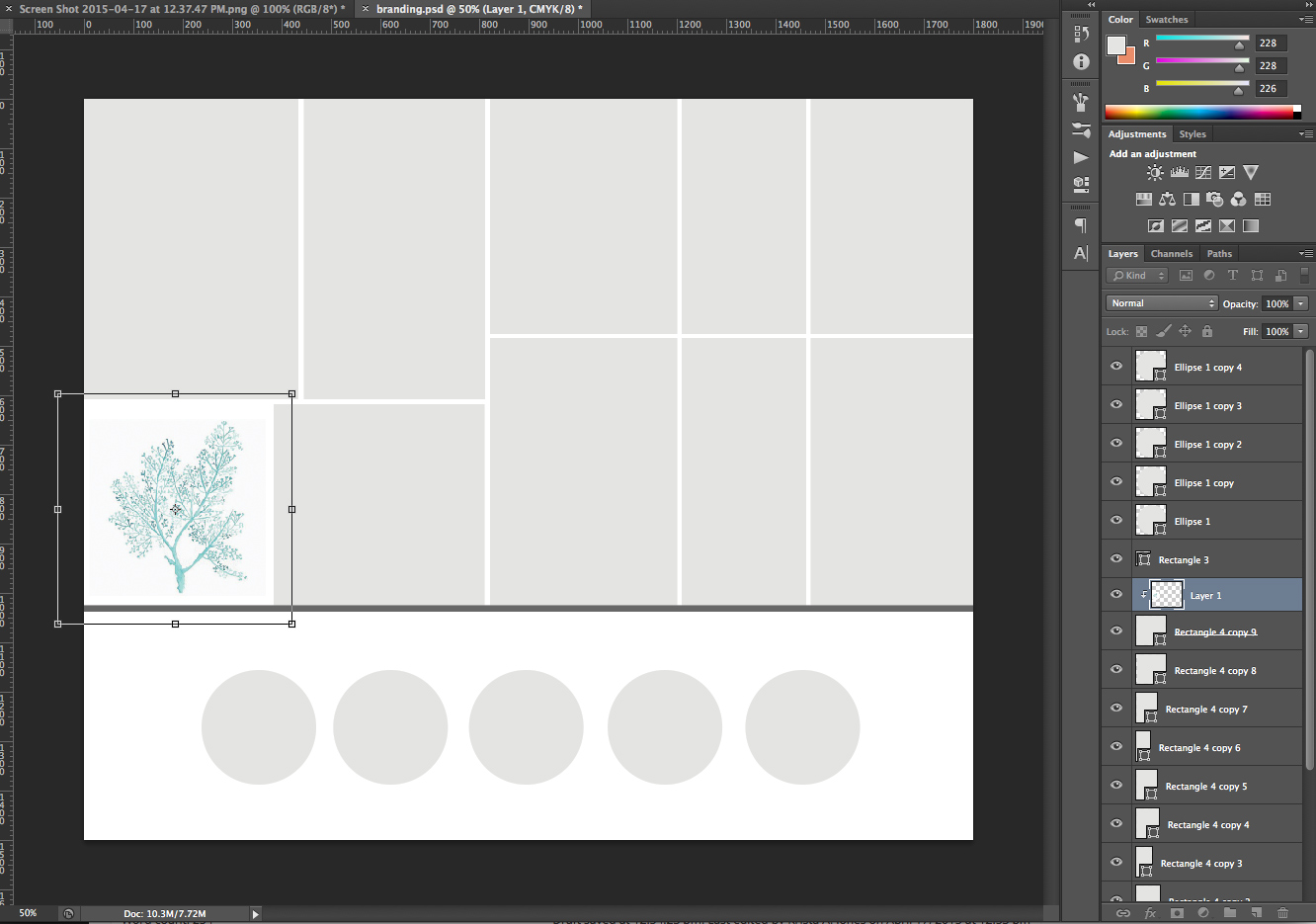 Step 3: Determine your color palette
From there, use the eyedropper tool in Photoshop or Canva to sample the images and create a color palette. It might sound difficult, but if you're choosing your favorite pins, themes and color palettes tend to emerge pretty naturally!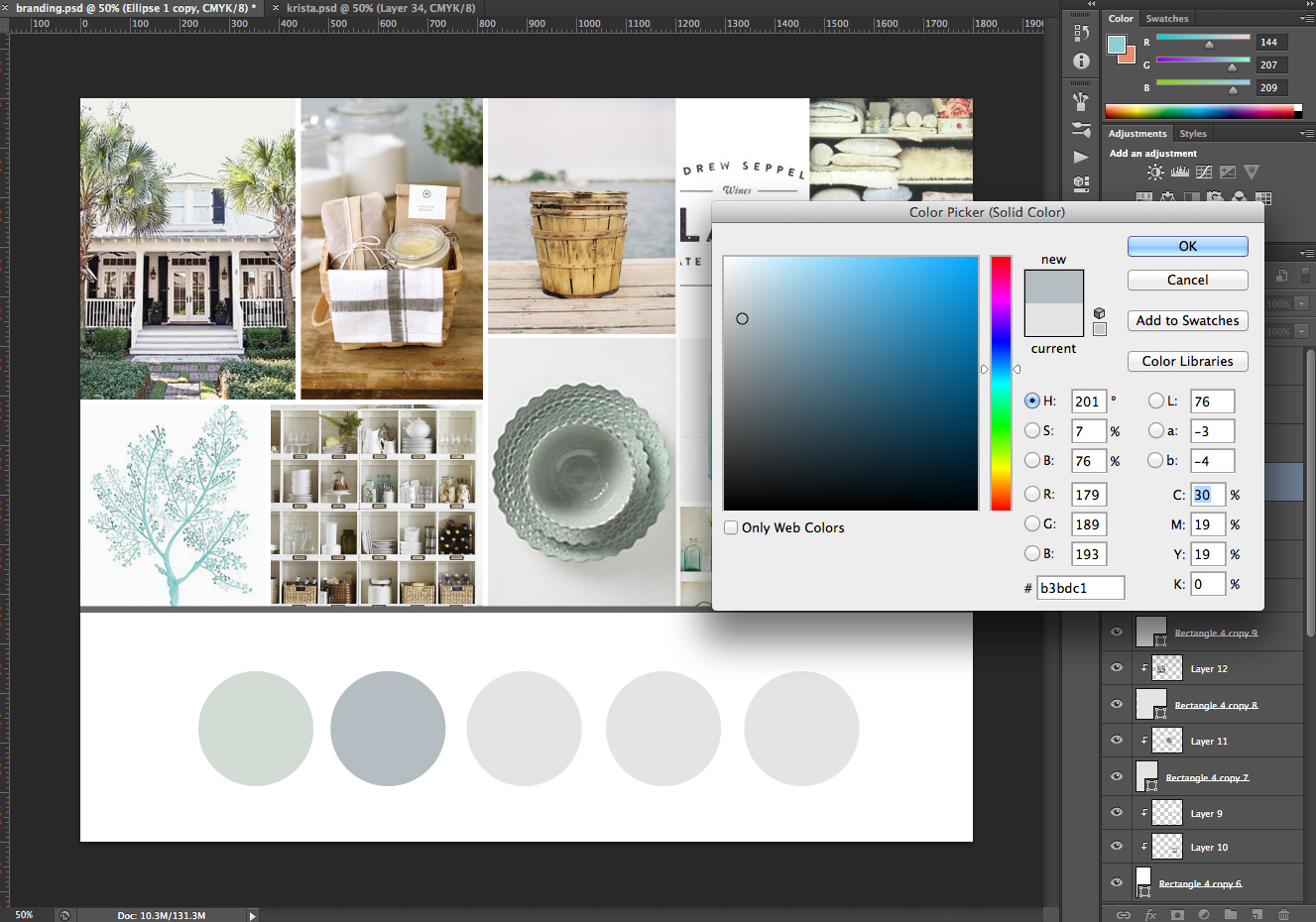 Step 4: Implement your new brand visuals
Implement it! Use the mood board and color palette you just created to help change the aesthetic design of your website, to choose client gifts, and even to help figure out what to share on Instagram! We recommend creating a style guide for your brand where you can write down any information you get from your mood board. Is your aesthetic more classic or modern? Does it make you feel energized or calm? All of this information goes into defining your brand.
How to incorporate your brand aesthetic into your business
Once you have your new brand documented, it's time to make sure it's cohesive across all your business efforts. We've already mentioned your website and social media, but what about the other places where clients interact with you? Update your emails with headers that incorporate your brand colors and fonts. You can even update your
email signature
so it's on-brand as well. Consider all your touchpoints with leads as well. From the very beginning of the relationship, you're likely sending out
online proposals
and service brochures to move the conversation forward. You can customize each file you send with your brand elements so your clients and leads develop a better recognition of your business.