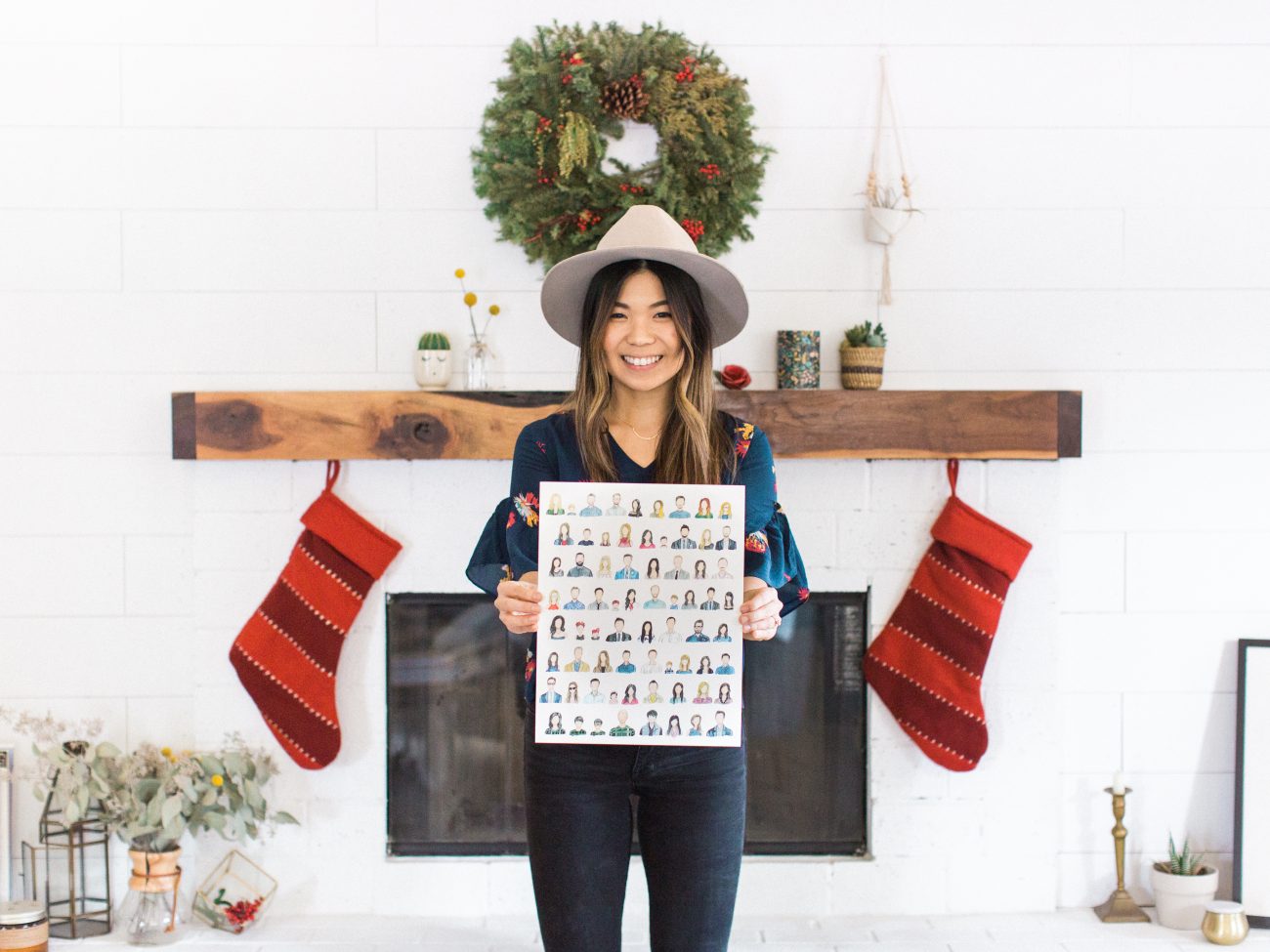 HoneyBook member Dianuh Aerin started her design business, Chasing Linen, back in 2013 out of a place of seeking inspiration and wanting to try something new. What started as a passion project has now grown into her full-time career within the first two years. Not to mention her list of dream clients she's worked with, including Google, Nordstrom, Rachel Zoe, La Croix, Alaska Airline, and Liberty in North Korea.
"I never imagined this is where it would lead, but I am so thankful for taking that first initial step! Chasing Linen (CL) is now a design agency based in Long Beach, California," Dianuh says.
"Along with my team of artists, we create custom artwork and do live painting for parties & events all over the U.S. Outside of CL, I love helping other creatives and sharing business resources on a podcast I co-host called Modern Creative Podcast. Check us out if this is your jam!"
Here, she shares more about growing her business and how she tripled sales with her innovative live painting service.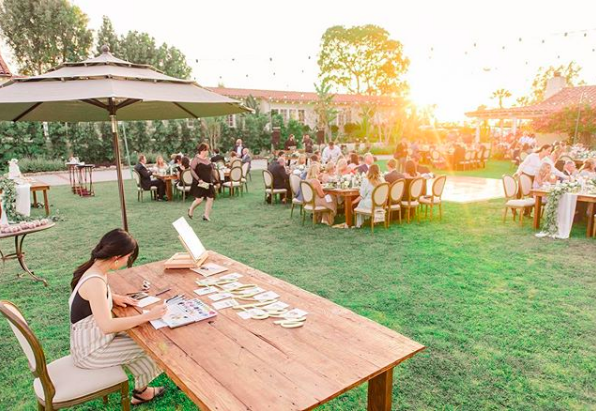 What has growing your business looked like over the years?
In 2016, I had a huge growth in my business. In one year, we more than tripled in bookings! At first, I was really excited for the new surge of opportunities and gladly dove into it. I worked Monday through Sunday for weeks (and sometimes months) at a time. Quickly, I realized that this wasn't sustainable and debated how to handle this: whether I needed to turn down clients or hire more artists. Luckily I chose the latter and it's been one of the best decisions for my business!
How did using a business management tool help you grow?
This isn't an intentional plug, but HoneyBook has truly changed my business! As I started to grow, I couldn't keep track of all the different stages, clients, or projects. I tried my best to be organized (with Google calendar, Post-it notes, paper planner, etc.), but I would get behind or sometimes even forget about certain projects! NOT GOOD.
That's when I discovered what CRM (customer relationship management) programs were and how they were able to solve all of my problems. HoneyBook has eliminated a lot of these issues and helped me streamline my client process. I love that I'm able to deliver a consistent client experience and take on more projects while spending less time in my inbox!
I really can't pick one feature – I love them all, but one that sticks out to me is the brochure because that's what we use the most! I also love the client workflow automation software that create a seamless process for us & delivers a consistent client experience. It's been a great tool for me to hand off to my manager who handles all client facing emails. I now spend way less time in the inbox, which has freed me up to work on current & new projects!
When did you decide to hire people to join your team?
In 2016, I started to offer a new service and my business literally tripled in sales. At first, I was overjoyed and decided to pack my schedule to meet the demands. After a few months, I quickly found that this was unhealthy and impossible for me to do all on my own. That's when I decided to hire my first team member and immediately felt a huge weight lifted off my shoulders.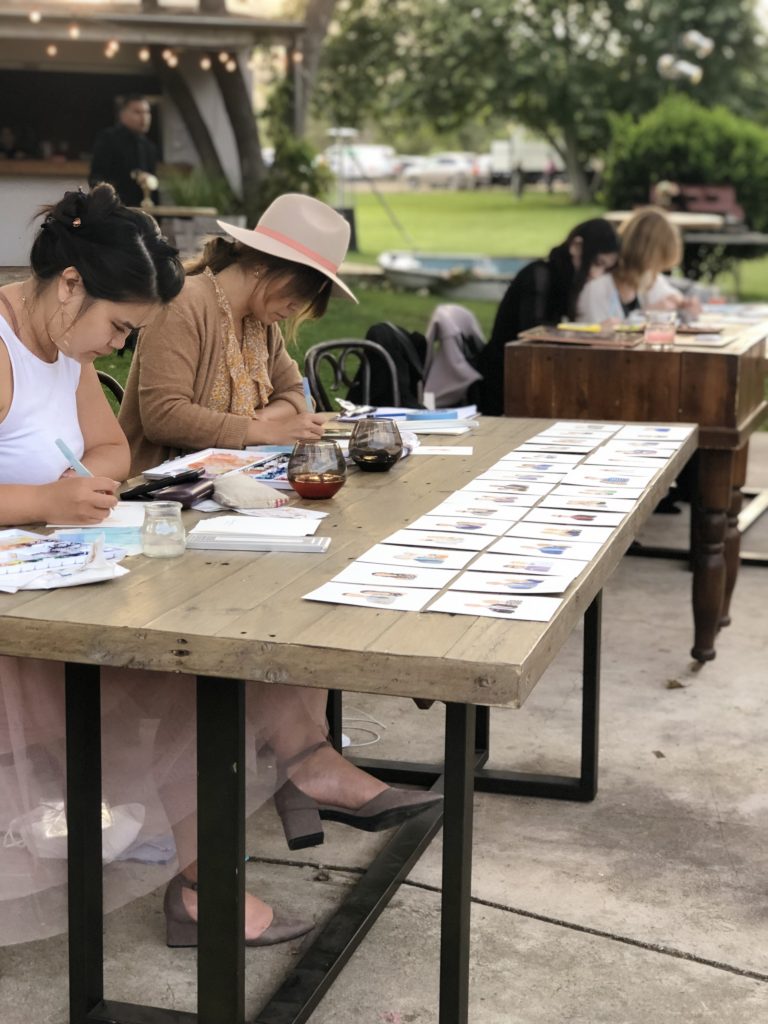 Growing a team has been a huge game changer for me and my business! It has also been so rewarding for me personally because it allowed me to step into a leadership role and build relationships with our incredible team.
I love this new aspect of my role, but it also comes with a lot more problem solving now that there are more people involved! The decisions that I make affect not only myself, but also my team members, so there is more added pressure.
At the end of the day, I know I'll never make perfect decisions 100% of the time, so I'm doing two things to combat feeling overwhelmed:
1. Be intuitive: I signed up for a coaching session with a life coach that specializes in intuitive execution. I've also adopted new habits in my life that support this like journaling, yoga and active reflection time.
2. Delegating: I'm learning how important it is to delegate, not only tasks but also responsibilities. This requires a lot of trust, but once you find the right person, it is absolutely amazing!
How did you come up with the idea for your new live painting service?
A very well known brand reached out asking if I could paint watercolor portraits live at one of their influencer parties. I loved the idea and the brand so I said yes! At the event, I met Tia Mowry who was the celebrity host. She liked my work so much that she invited me to do live art for her son's birthday party the following week! From that point, my new service spread by word of mouth and I started to get more and more requests. Soon, I had to bring on new artists to meet the demand and it's become our main service that we offer!
Our live art service is truly unique and I haven't seen anyone do exactly what we do. While this is great, it also meant that I didn't have any references when creating the system and structure behind it.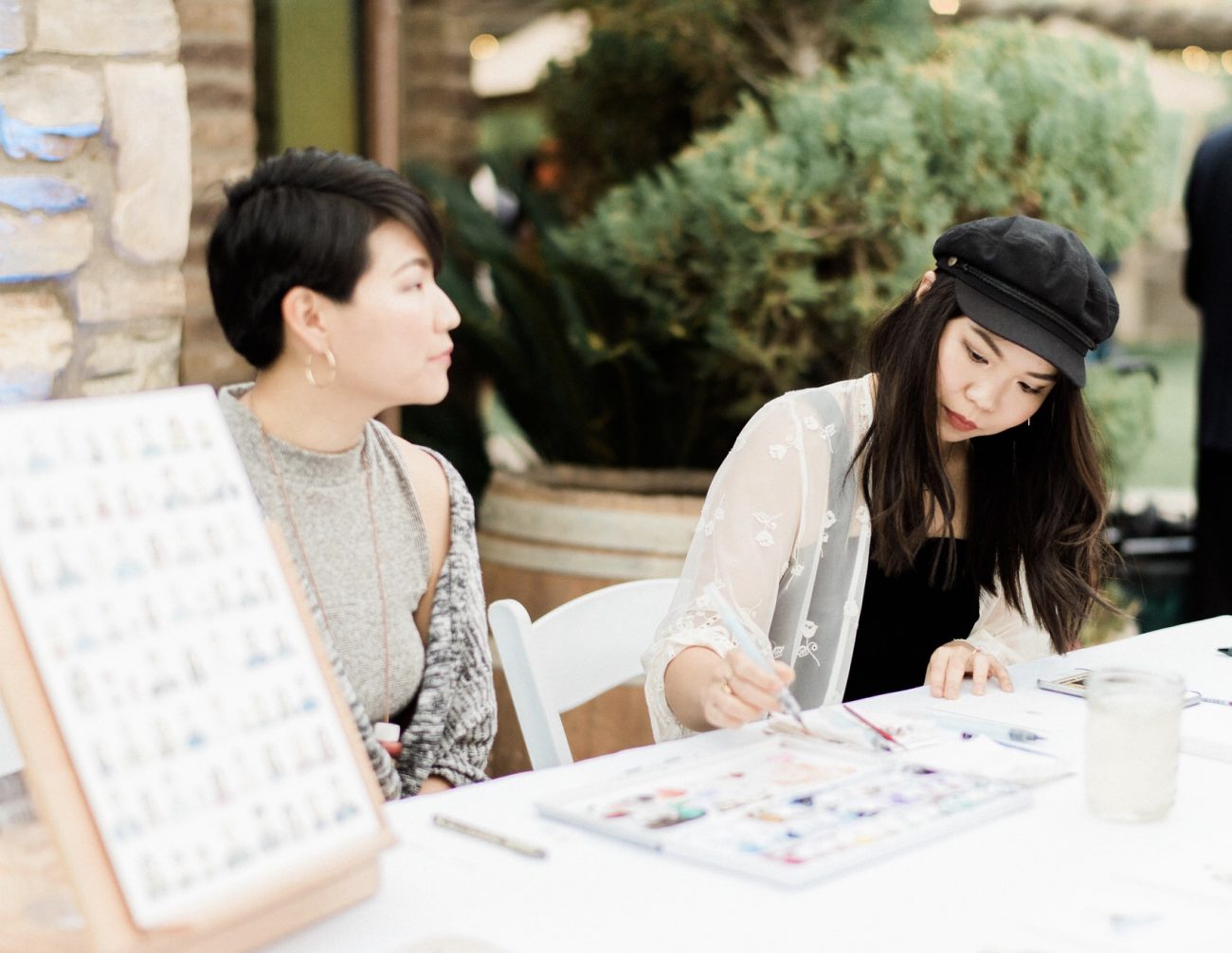 I decided to do my research and interview different professionals and ask them how they did their job. From those resources, as well as trial & error, we've been able to really perfect our back-end system to deliver the ultimate live art experience. This is something that we're constantly working on improving and it just lights me up when I hear how happy clients are to have worked with us!
What did building relationships with other industry professionals look like?
The first few years, I really focused on more internal tasks, like working on my website, posting on social media, creating content and new products, etc. However, as an extroverted person who loves people, this type of schedule just didn't work with me.
I started to go out to in-person events, meetups and just put myself out there. Over time, I grew a network of local creatives and like-minded people who have been such a huge blessing in my life and business!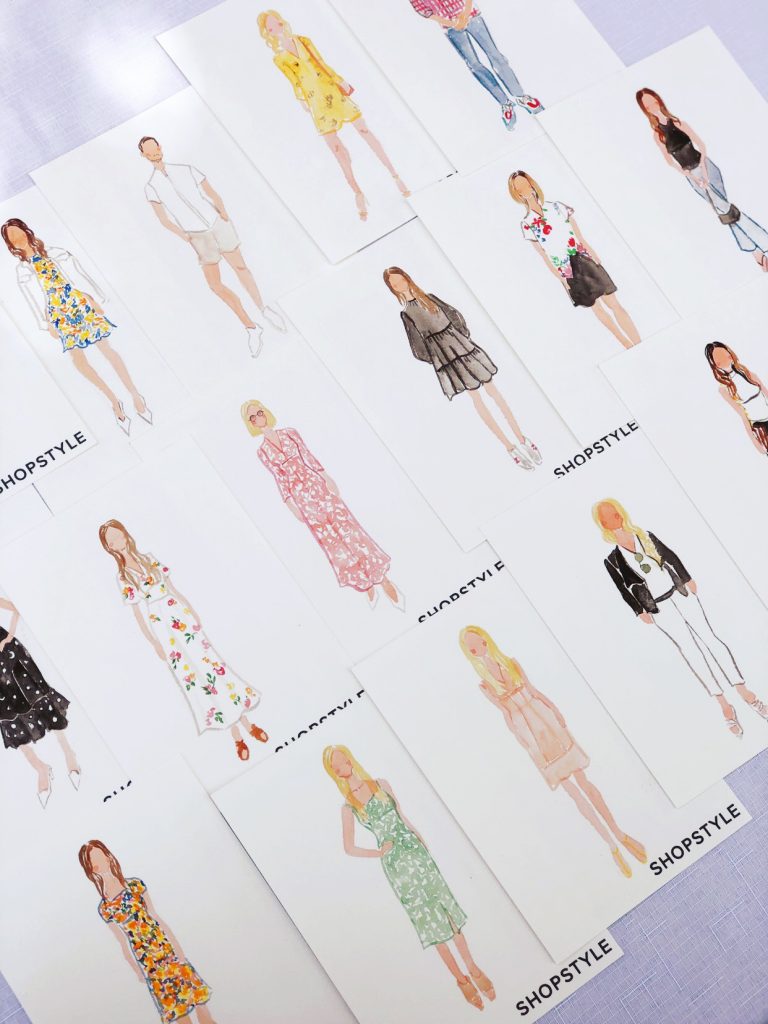 I would honestly say that most of them came from building relationships with industry professionals, as well as building a name for myself. At first I would go out to events to support my friends. From those events, I met more industry professionals and started to attend networking events. In 2018, I started a podcast called Modern Creative and that's been another great way to build relationships and connect with like minded people!
Through those relationships, I've been able to expand my network, book more clients, gain professional advice, and the list goes on. It's truly about who you know more than what you can do by yourself!
How do you figure out when and how to raise prices?
This is where I believe having a creative community is helpful. At the end of the day, pricing is based on personal and individual needs, but it's so helpful to get feedback from successful fellow business owners!
One thing that I found really helpful was hiring a business coach whose career I looked up to. I still did my part in doing the market research, profit/loss sheets, and all the backend calculations, but getting her feedback and perspective helped me build the confidence to raise my prices.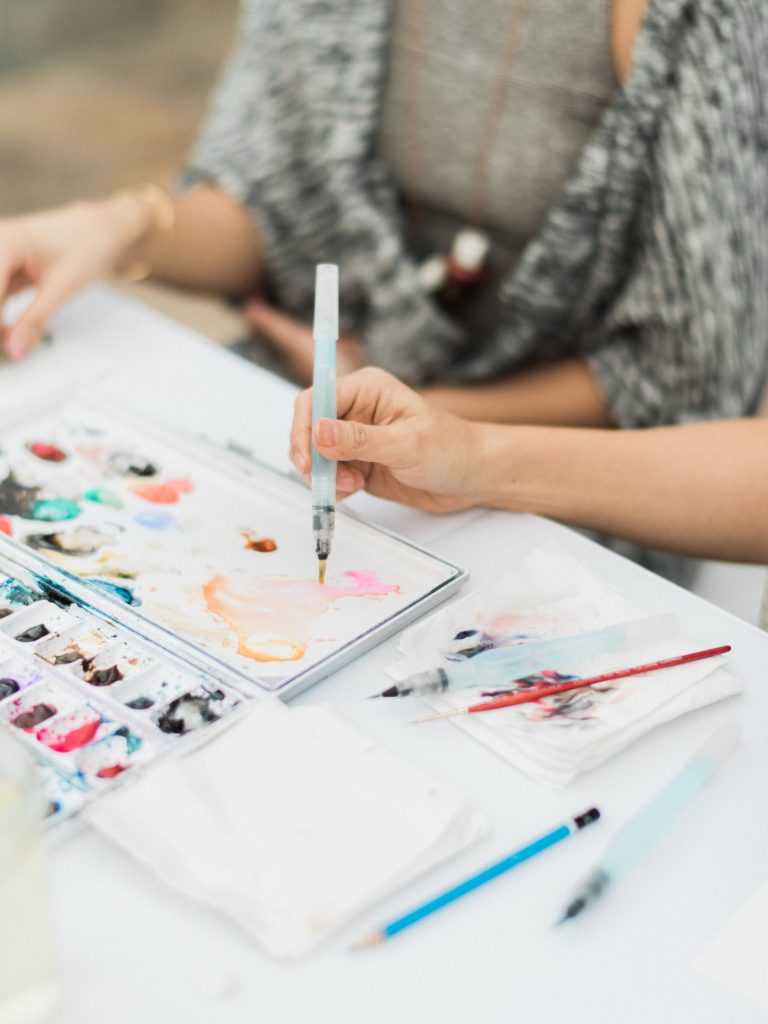 How do you measure your business' success?
Creating a life and business you love is my version of success. As previously mentioned, I've always known that I wanted to be an artist, but had never dreamed of being "successful." I just didn't know that was possible! I only knew that I wanted to build a career around doing what I loved, whether I was financially successful or not.
Now that I'm a business owner, knowing my numbers and growing my business' finances is HUGE. While that is necessary, it still comes back to doing what I love every single day. As a business owner, I feel that it's difficult to have a "work life balance" so I want to make sure that I create a business that supports my personal life as well.
If my personal life is successful, so is my business and vice versa. In my current season, I believe I have achieved my level of success and want to do everything I can to maintain it!
How do you make time for an entire month off?
A personal win was when I was able to go to Japan last winter and fully unplug from work. I took all of December off and only worked when I felt like it. Since I prepared ahead of time, I didn't have any anxiety going into it nor did my business slow down.
I hired and trained team members months ahead of time because I knew I wanted to take a break. I also took on a lot of clients during the seasons leading up to it so I could afford to take December off. Since I planned ahead, I felt better about turning down projects that I knew would go against my plans of taking December off.
I plan to do the same this year!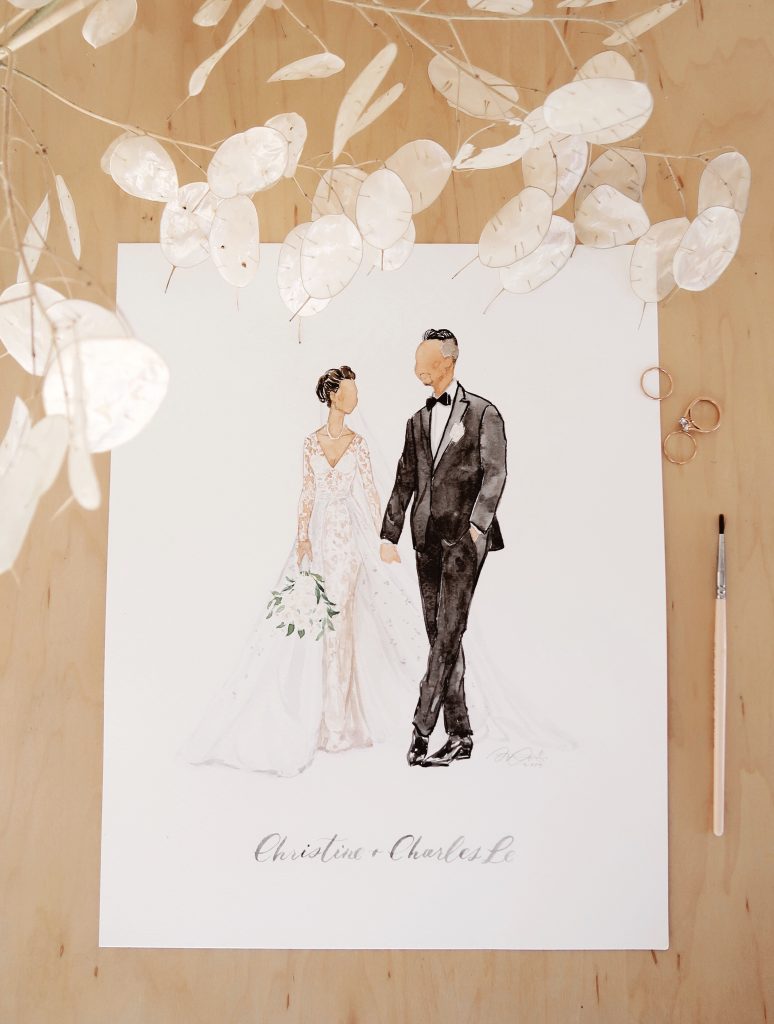 What has imbalance looked like in your business?
There's always a natural struggle of balancing personal life with your career. When my career started taking off, I got really busy and noticed that my personal life began to suffer. I would brush it off until my health literally stopped me in my tracks.
I started to get terrible back and shoulder aches that eventually spread to my arm, elbow and hands. Since I need my hands and arms to do my job, I realized how important it was for me to prioritize rest.
I aggressively worked on creating a better structure in my business that allowed me to not hustle 24/7. I also started to implement regular self-care rituals like working out, acupuncture, eating healthy and so on.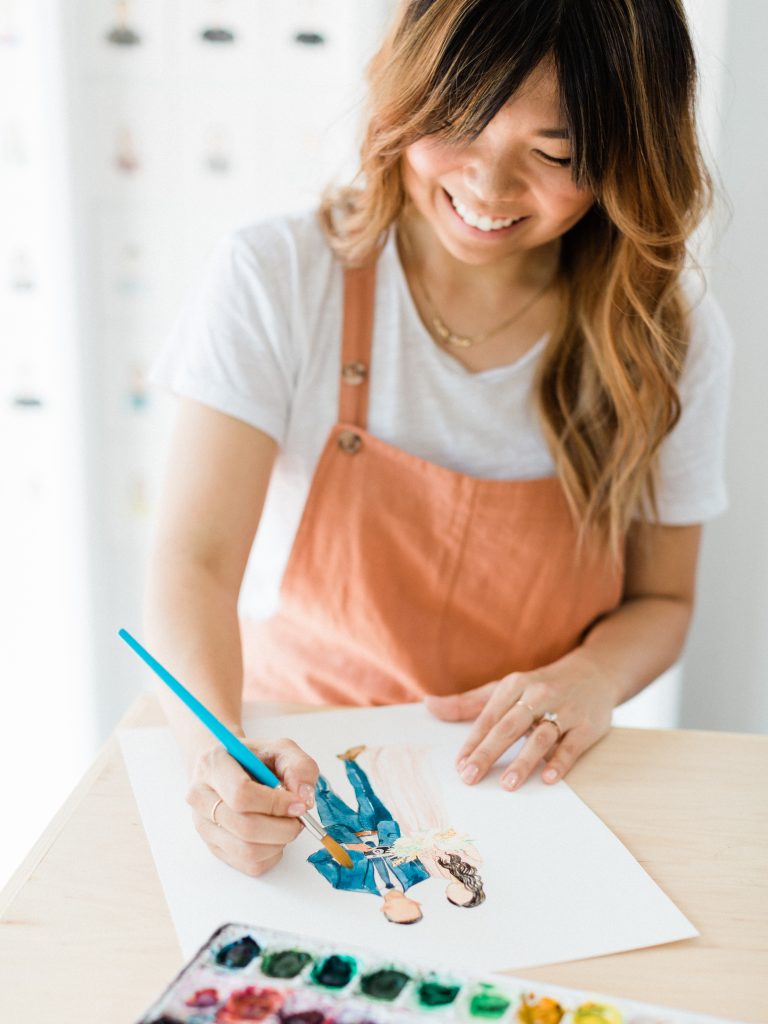 What are your favorite tools you use to help run your business?
I have so many I love that it's hard to pick just one.
HoneyBook: I love HoneyBook for all things CRM. I do everything from inquiry, booking, delivery to closing out (sending out thank you messages). It's really helped streamline my process!
Asana: This is my favorite tool for organizing daily tasks. It also helps me brain dump, stay on top of deadlines and delegate with my team.
G suite: Email, calendar, sheets, drive, doc – you name it. Love the autosave function!
Squarespace: I use squarespace both to host my website and to send out newsletters! I love it when things are easy to use and all in one place.
Cast: This is the program we use to record our podcast and I absolutely love it.
What's a surprising business tip that's really helped you and your business?
My fellow entrepreneur friend once told me, "No one will bleed for your business like you will." This quote really stuck with me especially during the season when I was building my team. It reminded me that you are the driving force to your business. You set the tone and are an example for your team and for everyone else. If you don't care for your business, who will?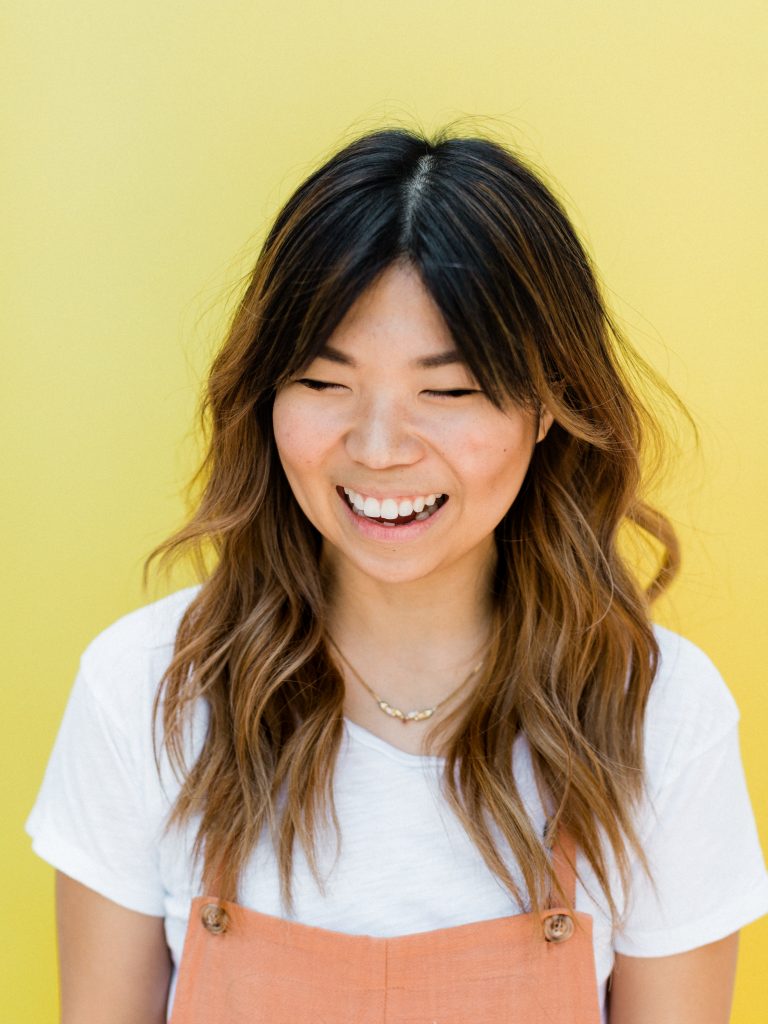 What's your vision for the future of your business?
I've always wanted to create a business that supports my life and the different seasons I'm in. During the first few years, I had completely lost sight of this goal because I was so busy hustling. I loved working because I LOVE what I do, but I also need to constantly remind myself WHY I do this. One of my personal goals is to live a life of abundance and give back to the local community and causes I believe in. I've always had a strong desire to give abundantly and I'd love to be able to that through my business.
How do you plan to take it there?
I plan on continuing to grow our team, perfect our systems and be faithful to what we currently have. I love exploring new ideas (and I have a million new ones each day!) and while pivoting at times is necessary, I believe consistency is the key to growing.
Thanks so much, Dianuh!
To learn how other entrepreneurs navigate through it all, including their wins, struggles and the lessons that helped them grow, check out more posts from our series Growth Lessons.