Many business owners try to do it all on their own. They think they're the only ones who can do it right. However, taking a step back and delegating tasks leads to more efficiency, employee success, and leadership.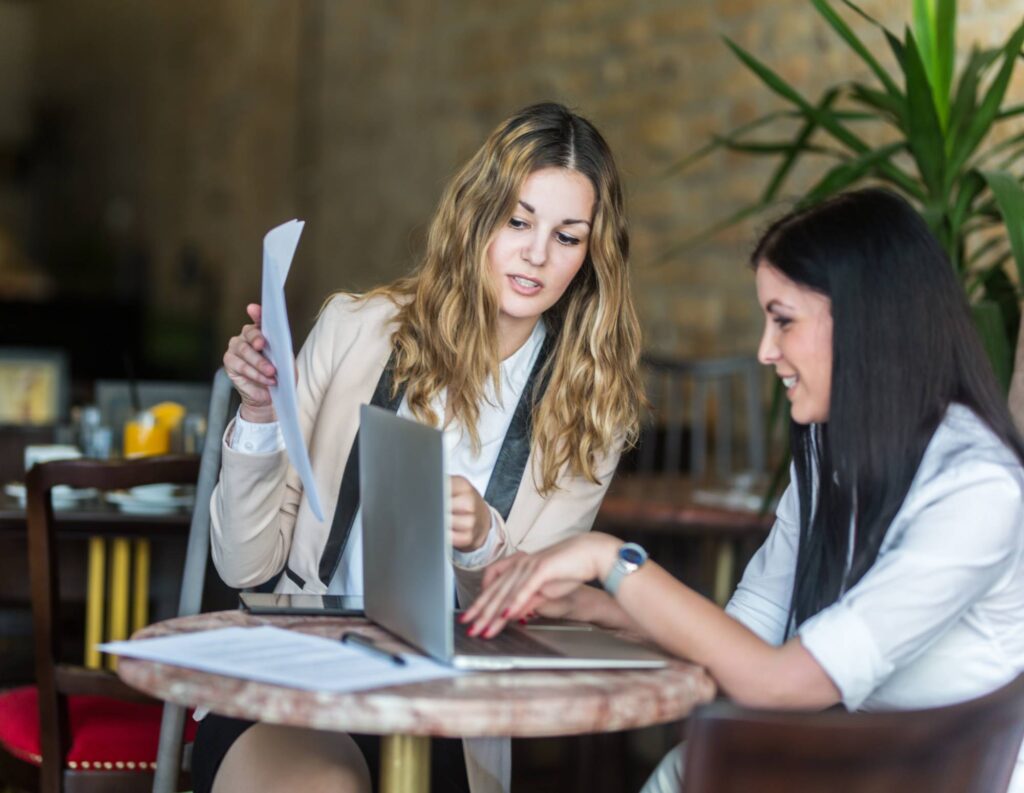 Running a small business means you know how to do pretty much everything. You know the ins and outs of your services. You know your client base well. You know how you want your daily operations to run.
Sometimes, however, you realize you're doing way too much. You don't have enough hours in the day to think through big-picture decisions. You know you need to delegate the smaller stuff, but you're not sure where to start.
Learning to delegate is one of the best things you can do to improve your business overall, get your time back, and manage your employees effectively. Find out how to do it right to achieve your business goals.
Jump to:
Benefits of delegating for your business
Most business owners don't delegate enough. They feel personally connected to their business (and rightfully so), but they're unable to put the right boundaries in place. They want to do everything themselves because they want it to be "done right." Unfortunately, this leads to burnout and can stall business growth.
Instead, it's time to lean on other capable people. Here are the benefits of delegating tasks:
You can free up your time: As a business leader, your time is valuable. You should be pointing your attention toward bigger business decisions and concerns, rather than trying to take on the everyday responsibilities.
You can help others succeed: Delegating goes beyond taking tasks off your plate. It's also about showing your team that you know they're capable and gifted. Help people grow in their positions—and their careers—by giving them room for growth.
You can create a better work environment: You will build more trust with your team when you delegate effectively, which leads to a better overall workplace. People will feel more engaged in their work when they have clear responsibilities. They will feel important to the business.
You can utilize the talent you have: Are your current team members using their skills to their fullest? Delegating allows them to shine. You may find that your people have talents that weren't being fully utilized. They will become much more valuable assets. When that happens, the business benefits.
You can be a more effective leader: When you have more time to focus on the business, and you help others grow, you'll become a better, more effective leader. Your focus will be in the right place instead of being stressed, being overworked, and micromanaging. You will create a more team-centric attitude that involves everyone.
Delegating sets up the business for success. This means prioritizing employees, recognizing their skills, and allowing yourself to let go a little bit.
How to delegate effectively
Recognizing the need to delegate responsibility is the first step. Then, you need a strategy that will ensure delegating is effective, supporting the business along its growth trajectory and helping you meet your goals.
Follow these best practices to get started:
Invest in a project management system
Technology is a big component of delegating. Automation and collaboration features help you streamline workflows and stay organized. Lean on a project management system that makes it quick and easy to assign tasks and track progress.
Consider using an all-in-one clientflow platform like HoneyBook that helps you manage tasks for you and your team members. That way, everything is in one location, so people don't have to keep switching their attention between platforms.
Establish clear goals and expectations
You never want task delegation to create more of a mess for operations. A platform will help, but you also need to clearly state goals and expectations for each team member. Your priorities and motivations need to be well-defined.
Provide clarity about what each person will take on, why, and how that fits into larger business goals. Show them why it's important. Outline expectations and implement a way to measure success and track their movement along the way. Make it clear where people can turn when they have questions.
Provide SOPs and background information
Creating standard operating procedures (SOPs) is a good idea when you start delegating more. This ensures everyone is on the same page—not just about the tasks that need to be done, but how and when they'll be done.
Talk to the team about what you'll be doing with your extra time after delegating. Tell them you recognize their talent and abilities and want to utilize them. Always be transparent when starting any new initiative for the business.
Consider hiring for a new role
Figuring out what you need to delegate may lead to the conclusion that you need a new position. Consider opening up an entirely new role to take on responsibilities you no longer want to spend all your energy on.
Your existing employees have a lot of strengths, but you may quickly realize that they have their plates full, too. In that case, hiring a new role can be a win for everyone. You may have many different responsibilities to delegate, of course, so beyond full-time roles, you may need to consider contracted positions, too. 
Establish strong communication
Successful delegation requires ongoing communication. Create a strategy that ensures no one is working in a silo. Use channels like Slack or Teams so team members can communicate instantly. If workers operate remotely, rely on video conferencing tools.
You may need to schedule more meetings initially so that everyone is aligned and can ask questions freely. Establish an open-door policy so team members know they can always go to you for help as they're taking on a new role or task.
Provide (and ask for) feedback
As you delegate, set up a system for assessing work and providing constructive feedback. It is essential that employees understand whether they're meeting expectations and how they can improve, right from the beginning.
It's important to ask them for feedback, too. What do they think is working or not working? Do they feel that they are operating outside the scope of their skill sets? Ask them about any concerns that come up so you can converse and work through them together.
Improve the way you delegate
Learning how to delegate is a key step in ensuring your business thrives. It frees up your time so you can focus on bigger business concerns. It allows your employees to learn and grow. It ensures you're never taking on too much or becoming a micromanager.
Moreover, with the right tools, delegating tasks is a breeze. Numerous technologies now help teams stay connected and effective.
Try out the clientflow platform from HoneyBook to assist you in this process. HoneyBook is perfect for small business owners looking to grow. It's perfect for assigning tasks and projects, adding new team members, and creating a team-wide calendar for optimal visibility. Everything is in one place, so your teams will be aligned and successful.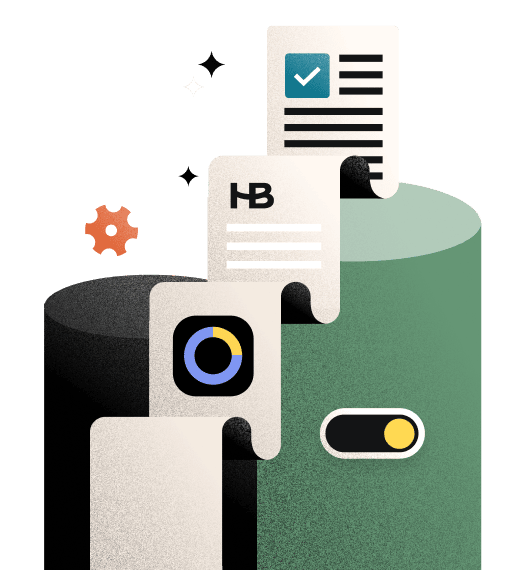 Centralize your client management
Capture leads, sell services, manage projects, and nurture client relationships from one platform.  All that and more with HoneyBook.