Learn how digital advertising privacy and online data protection updates might impact your marketing strategies this year. Though Apple, Meta, Google, and more are making changes, we'll show you how to pivot your advertising and adapt.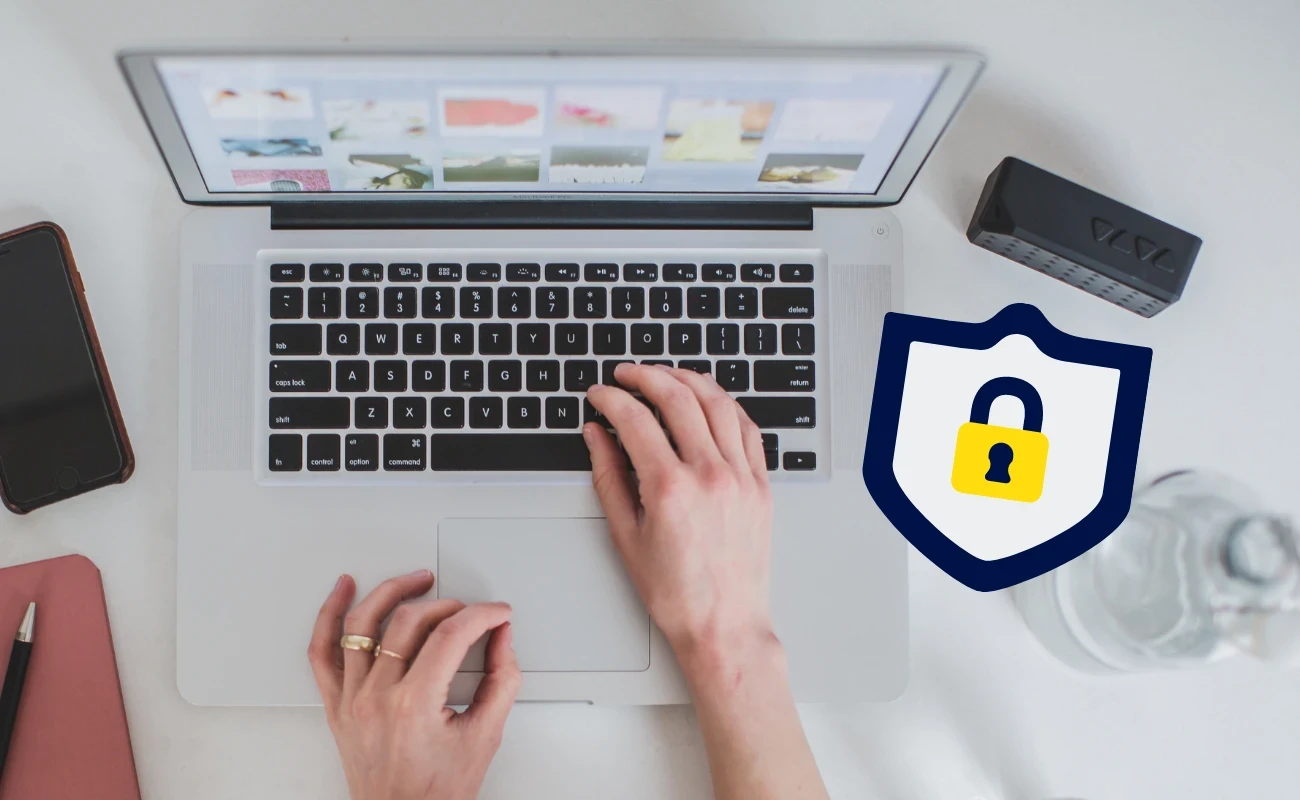 As of 2021, 93% of small businesses that pay for digital advertising plan on keeping or increasing their spend in 2022. If you're part of this majority, you've likely seen the return on investment (ROI) that comes from bidding on and purchasing ad space online.
Spending more money on advertising can yield a bigger ROI, but it's always dependent on a variety of factors such as the cost per click (CPC), other bids in your niche, your ad relevancy, your brand awareness, the platform you're on, and much more.
This year, companies are introducing even more factors that will impact everyone's advertising spend, strategy, and results, and it all has to do with privacy. Some of the biggest advertising platforms are making changes that will affect the entire advertising landscape online. Whether you're just getting started with ads or you're looking to increase your spend this year, learn how you can adapt your small business now.
Jump To:
The move to prioritize privacy and personal data
By now, hearing about online privacy isn't anything new. The initial movement toward more privacy started in the early 2010s when greater online security became more necessary. Around this time, websites started focusing on domain security (HTTPS URLs), two-factor authentication, and other security features.
After security, companies then started focusing on tracking. Safari and Firefox both removed third-party cookies in 2017, which allowed ad servers to track your behavior across different websites and serve you ads that are relevant to your behavior. After that, the GDPR (the General Data Protection Regulation) was implemented in the EU in 2018, and California followed with the California Consumer Privacy Act (CCPA), which aim to either ask for consent for data collection or allow users to opt-out of data collection online.

What are third-party cookies?
When you visit a website, you pick up first-party cookies set by the website itself to track your behavior on the website, such as the pages you click on and whether you add something to a shopping cart. Third-party cookies are placed by ad servers like Google AdSense and stay with you even after you leave the website where you picked them up. You can visit Website A, pick up a third-party cookie, and get ads for Website A even after you've moved to Website B.
As of 2022, it's clear that consumers appreciate these changes toward more security and privacy. Think about how you surf the web yourself- you probably have become accustomed to turning down tracking cookies when you see the pop-ups on websites (thanks to the GDPR). In fact, 86% of consumers expect businesses to protect their data, showing that these sweeping changes are in line with what people want to see happen.
How Apple and Google followed suit
Following policy changes for more privacy and the growing expectation for better data protection online, tech companies have started making big changes. The largest companies like Apple and Google have some of the biggest amounts of user data, and they're beginning to become more transparent and responsible with users' data.
Since our behavior online is interconnected– jumping from platform to platform– a decision from one of these companies will always affect the others.
Apple iOS 14 privacy updates
Apple's iOS 14.5 update took effect in April 2021. Before the update, any apps you had downloaded on your iPhone could track you without your permission. With the change, all iOS apps are now required to ask permission to track you and store your data. Along with asking for permission, all of the apps you see now have to tell users how they're using the data they collect.
As of 2021, about 96% of Apple users now turn off tracking. That doesn't mean they don't get ads, it just means their ads aren't being served to them with data collected from the apps they have. In other words, the ads are just less personalized.
Google's decision to remove third-party cookies
Safari and Firefox already decided to remove third-party cookies back in 2017, and Google has decided to move forward with the same change on its Chrome browser. Though the update was expected to happen in 2022, they've since moved the update back to 2023.
How will the update in Chrome be any different from what's already been in place on other browsers for years now? In short, it won't be different at all, but the impact will be much more significant. Chrome currently takes up about 65% of the entire global browser share.
The change will impact users, advertisers, and even Google itself, since a large part of its business comes from advertising revenue.
In order to soften the impact on them (and advertisers, including Independent business owners), Google is currently considering different types of changes to step in once third-party cookies are gone.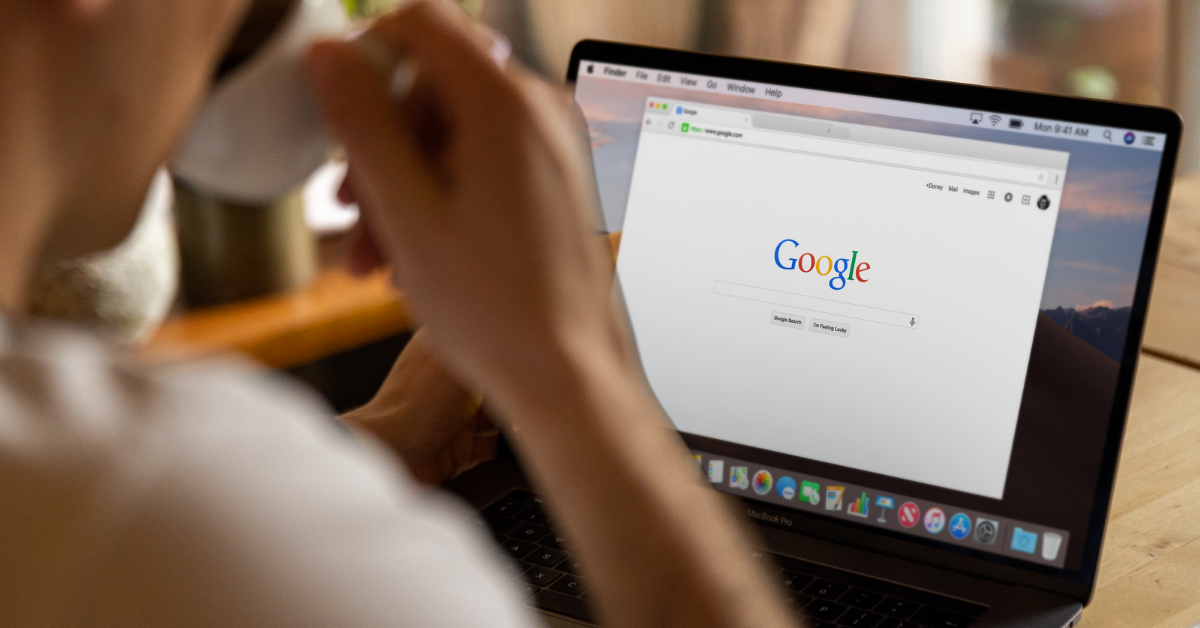 Google's Android Privacy Sandbox
In addition to Google's decision to remove third-party cookies on its Chrome browser, it's also planning to do the same across Android devices. Just like Apple iOS 14, the Privacy Sandbox on Android would limit third-party tracking across apps. The company is also looking into ways to reduce "covert data collection," which means Android apps will have to focus more on gathering data with user consent.
Currently, Google is planning on testing the Android Privacy Sandbox through 2022 and 2023.
What to expect for online advertising per platform
We're sure you're wondering: How does this all affect me and my business? It all comes down to how you advertise online. Some advertisers are already starting to see changes on platforms like Facebook and Apple, while there will still be some impacts to come as we continue to see new privacy updates.
Facebook and Instagram
Meta (Facebook and Instagram) has shown some of the biggest impacts since Apple's iOS 14 update. Before, Facebook was one of the biggest data collectors on the internet. It's why we could target advertisements with as much audience specificity as: they're engaged, they work from home, they've used a travel app within the last month, and they enjoy Mexican food.
Their data was expansive and easy to collect, so it was also affordable to create highly targeted advertisements. Now, targeting is more limited. Because of Apple's iOS 14, users can simply opt-out of Facebook's tracking. Facebook itself is also limiting targeting options that can have ethical concerns, such as health status, race, religion, and political beliefs.
In 2022, you'll still be able to create custom audiences based on our own website and Facebook engagement, but don't count on as much broad targeting as before. Because of less user data available, Meta's cost for advertising has also gone up, with some business owners reporting a significant increase in costs.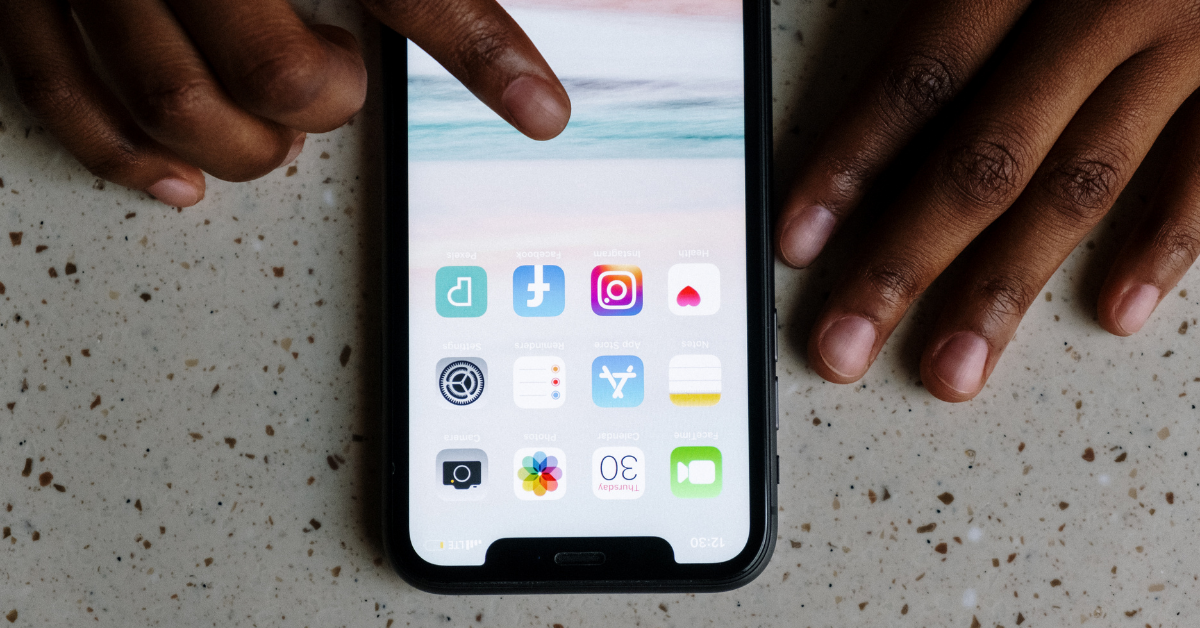 Google
You don't have to expect many changes to Google advertising until Chrome stops supporting third-party cookies in 2023. At that time, audience retargeting will become more restrictive for display ads, while search ads won't have much change.
You also won't be able to create remarketing campaigns using third-party data from other sites. In preparation, start focusing more on your Google search ads rather than display ads and the keywords that you want to prioritize for bidding. By understanding what your audience is searching for, you can better show up to meet their needs.
Apple
While Apple's iOS 14 had a lot of impacts on other advertisers, its advertising capabilities aren't as useful for most Independent business owners, so you likely don't need to anticipate any changes. Right now, it offers search ads on its App Store, which works similarly to Google search ads.
If you do own an app or app development company, check out Apple's advertising options on the app store. Coincidentally, more capabilities for app store advertising were rolled out right when iOS 14 was released.
How to create a digital advertising strategy in 2022
This year and beyond, our advertising strategies will look different from what we've used in the past. In general, advertising will need to rely more heavily on the user data we collect with consent. We'll also have to use more variety in our ad types and platforms to deal with more limited targeting.
Focus on first-party data
Since you can't rely on third-party data anymore, focus on how you collect your own client data. Using Google Analytics, you can always leverage insights about user behavior on your website. You can target users specifically based on how they've engaged with you, such as reaching specific web pages or completing specific actions like button clicks.
You can also collect more specific information directly from your site visitors and clients through surveys, 1:1 calls, and chatbot messages. Ask them about their biggest pain points so you can create ads that call out the solution you can provide.
Pro Tip:
You can use HoneyBook Questionnaires to ask for specific information from your clients or leads. What better way to gather information for ads than directly from your audiences!
Test a variety of ad formats and platforms
In 2022 and beyond, it's time to focus more on testing and using a variety of ad types. If you haven't already, branch out to other platforms where you think your audience might have a presence.
With the changes from iOS 14, any app-based sites had their targeting affected (Facebook and Instagram), but Google still hasn't had any major impacts. Leverage desktop and search advertising to continue taking advantage of more targeting.
If you've been hesitant to try other platforms before, now is also the perfect time to dive in. TikTok is only becoming more and more popular, as are Pinterest search ads, which function similarly to Google search ads.
Rethink your creatives and audiences on digital
As you build new ad campaigns, focus on making them highly specific to different audiences. For example, if you're a business coach, you can make campaigns for each type of business or industry that you serve.
Leveraging audience specificity is always a great strategy, but it's even more important now that targeting is limited from iOS 14. The more targeted you can be in your messaging and creative, the less likely you'll waste money reaching audiences that don't make sense for your business.
You should also try testing smaller audiences with varied targeting to see what works, rather than casting a wide net. As another example, a wedding photographer could build one campaign using interest-based targeting as well as another using lookalike targeting to see which one works better. The interest-based campaign might target people who are interested in wedding venues, florists, and caterers, while the lookalike audience could leverage data from people who've visited your wedding photography services page.
As we continue to face advertising changes, it's important to rethink the way you've been structuring your creatives and audiences and test as often as possible.
Focus on making specific client-oriented creative that will really highlight who your ad is for. It will help you waste less of your budget on an audience that doesn't need or want your services HoneyBook Performance Marketing Manager, Jordan Wechsler
Broaden your marketing and conversion strategies
In addition to your advertising strategy, consider how you can improve your other marketing strategies to focus on gaining new clients. Ideally, you'll want to have targeted strategies for both your paid and organic efforts so that you can rely on both to generate leads and new projects.
Focus on organic efforts like SEO for your website, partnerships with other business owners, and your social media strategy. Your organic efforts should work toward bringing in a steady stream of new business so that you don't always have to rely on your advertising spend.
Another way to help boost your business is to focus on creating digital products that you can use to convert more of your audience. Whether it's online classes, worksheets, or templates, digital products that you can automate are a great way to build passive income for your business.
Staying agile with digital advertising
Above all, the best way you can adapt to changes in digital advertising privacy is by staying agile and flexible. When you think about how to reach your audiences, always remember that they'll be present across multiple platforms. Instead of investing too much in one or another, continue to try more options. Just as advertising and privacy policies change, so do your audiences.
What works best one year might not the next, and great marketing is all about meeting your audiences where they are.