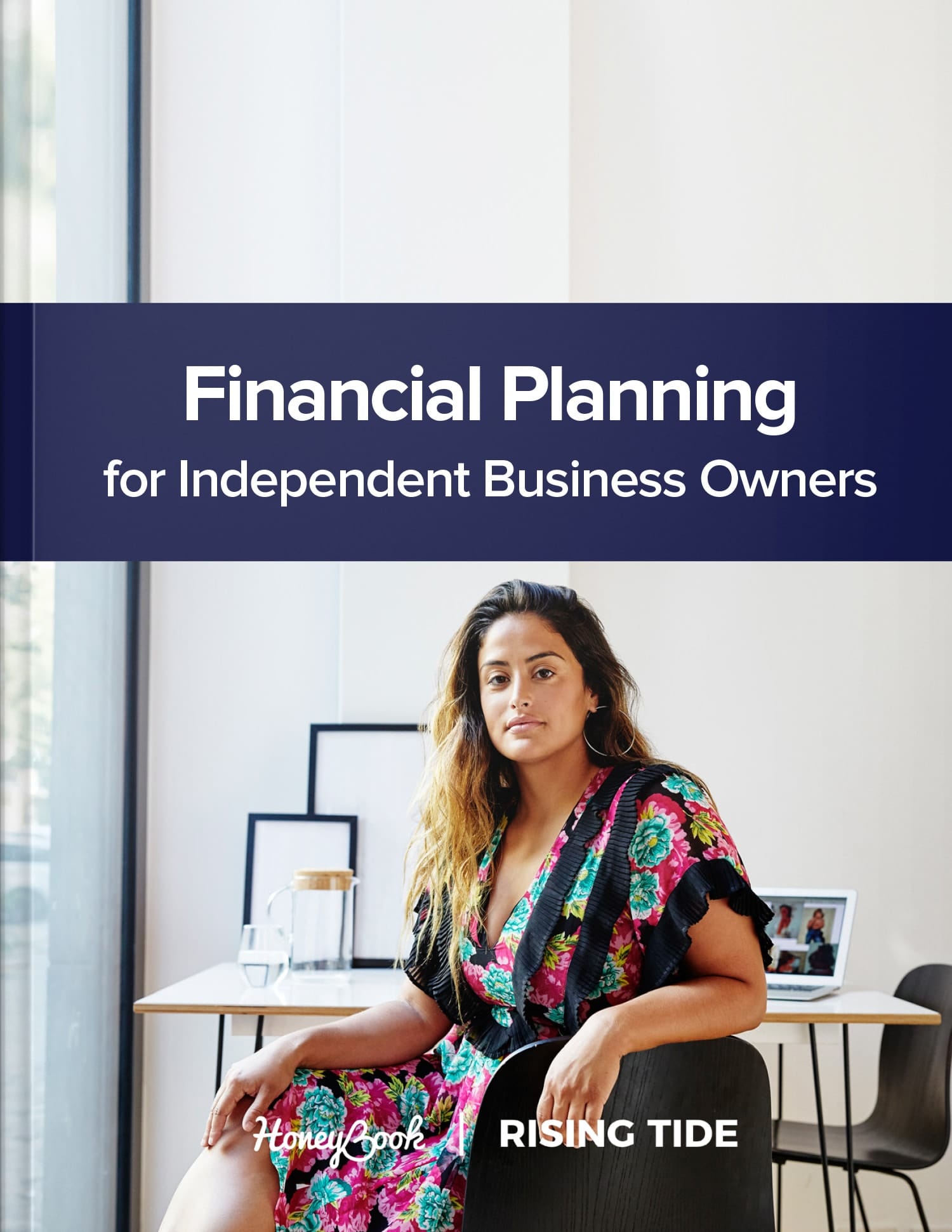 Financial planning for independent business owners
Financial planning is a critical component of your business's long-term health. Whether you're just starting out or have been at it for years, it's important to regularly assess and update your financial strategies to ensure your business stays on track and keeps growing towards your goals.
This month's guide shares tips to help you navigate your financial planning from understanding your cash inflow and outflow to figuring out how to pay yourself, plan for sustainability, and more. Get ready to banish financial anxiety and build a happier, healthier world of work.
This month's guide shares:
Financial planning for the long-term
Tips to manage your cash flow
How to conduct a business financial health check
Create a financial strategy:
Learn how to safeguard your business's financial success with Dondrea Owens. She's sharing tips on developing a financial strategy that will help you create a sustainable business. As you plan for the future, check out these practical financial planning techniques from Meghan Ely. She spoke with four independent business owners to gather insights that will help you shift your money mindset and avoid financial clutter.
Conduct a financial health check:
It's important to keep regular tabs on your business's financial wellbeing and use these insights to inform your strategic decision-making. Learn how to conduct a business financial health check from Claire Bough by understanding your revenue, expenses, credit, and more.
Cash flow management is critical to the survival of any business. Accounting specialist Tabitha Hollimon discusses best practices for disciplined cash management, highlights the importance of communication, and shares other planning tips to help you stay in the black. Then, Feyisola Ogunfemi shares strategic tips for paying yourself monthly as an independent business owner. She outlines three straightforward methods for managing your funds and enjoying the fruits of your labor
Disclaimer: The advice featured in this guide and on the blog was sourced from our community members for sharing general information and knowledge. For specific legal, financial, tax, mental health and professional advice, please consult an authorized professional.