Whether you're preparing for the holiday season or looking to add a special touch to your client experience, learn how to use client gifts to showcase your brand! Your clients will appreciate personalization that shows you care.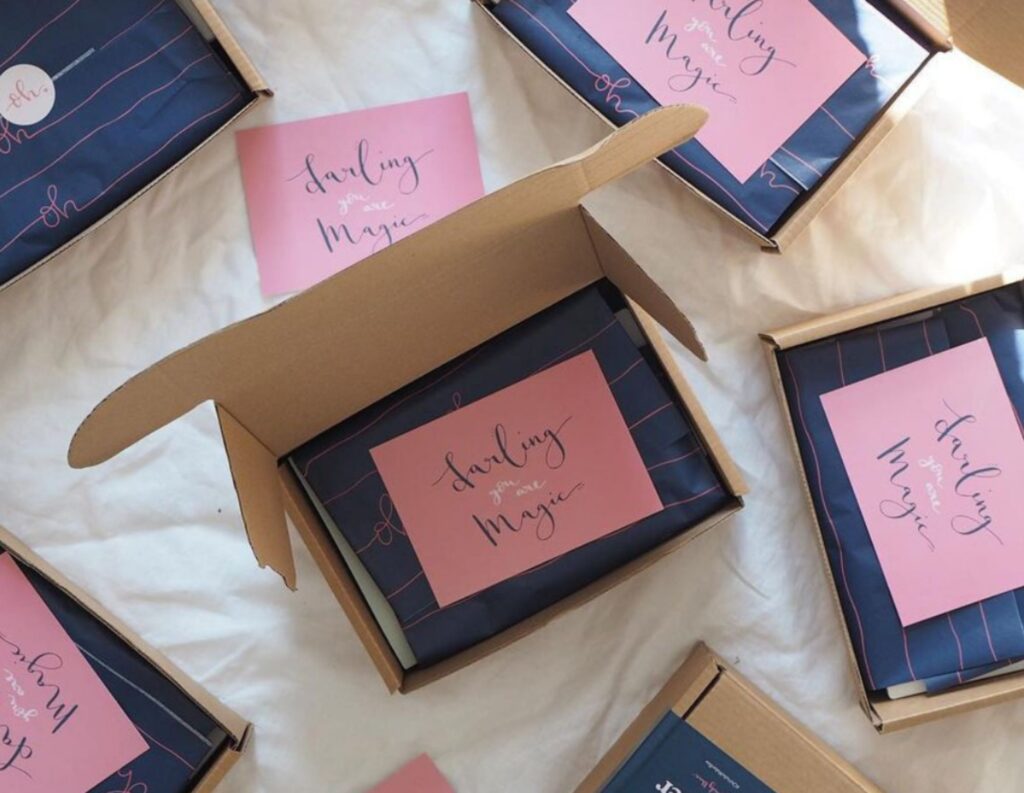 Clients and customers are at the heart of every independent business. If they don't feel appreciated by a business, they are more likely to move to a competitor. Once that relationship is lost, it takes a lot more time and effort to acquire a new client.
This is why it's so important to build an unforgettable client experience beyond the moment where they spend their dollars with you.
As the year comes to a close, client holiday gifts are a fantastic option to round out the year on a positive note and boost customer loyalty and retention.
Why Are Client Gifts Important?
Client gifts (also known as corporate gifting) are a way to create a new touchpoint with your clients through gifting them something special. This is usually done at the end of year during the holiday season.
What clients are typically gifted can vary: it could be branded swag, a selection of a business's products, or even an experience like a ticket or voucher.
Client gifts are also usually strategically placed in custom packaging, which creates a memorable unboxing experience.
Giving a gift creates an emotional connection between the giver and receiver, as well as a personalized experience for the recipient.
From a business perspective, it creates positive associations with your brand and encourages clients to champion your business. By building that bond, clients will be more likely to continue working with you and refer your business to others in the years to come.
A report by Motista found that customers who are emotionally connected to a brand have a 306% higher lifetime value than customers that are merely satisfied.
Are you ready to create client gifts for your business? Here's our five top tips to help personalize your gifting and make sure it's an overwhelmingly positive experience.
1. Plan Ahead to Beat the Holiday Rush
Let's be real: the end of the year is always an incredibly busy time for small business owners, with multiple parts of the business competing for your attention.
Preparation is key, so planning for your client gifts should begin at least a month or more out from the crunch period in mid-December.
Rushing to put a client gift together all but guarantees it will lose its impact. Your clients will be able to tell if you're disorganized or the idea behind your gifts hasn't been thought through properly, which isn't a great reflection on your brand.
Planning ahead will also give you more time to personalize your gifts. Instead of picking up generic options for everyone, you'll have more time to think about each client and what they might want. The more personalized you are, the better the gifting experience.
There's no time like the present, so start planning the concept for your client gift now!

Pro Tip: Mapping out everything that needs to be ordered ahead of time also means you will deliver your client gifts on time and avoid any pandemic-related supply chain and shipping delays over the holidays.
2. Select Gifts That Align With Your Brand Values
When choosing gifts for clients, you should be very intentional in your decisions as this is a direct reflection of your brand. Ask yourself:
Are the items you've chosen aligned to your business values?
Will clients be able to understand how this relates back to your brand?
Handmade gifts, locally made gifts and sustainably or ethically made gifts are likely to have far more of an impact on your clients, as they're more thoughtful than something generic.
What's on the outside of the client gift is just as important to align to your brand values as what's on the inside, too.
With any unboxing experience, people are savvy enough to recognize when packaging is wasteful. This could be using layers of excess unnecessary packaging, or choosing unsustainable materials like plastic. If your brand values sustainability, then using materials that aren't recyclable, reusable or compostable isn't a good look.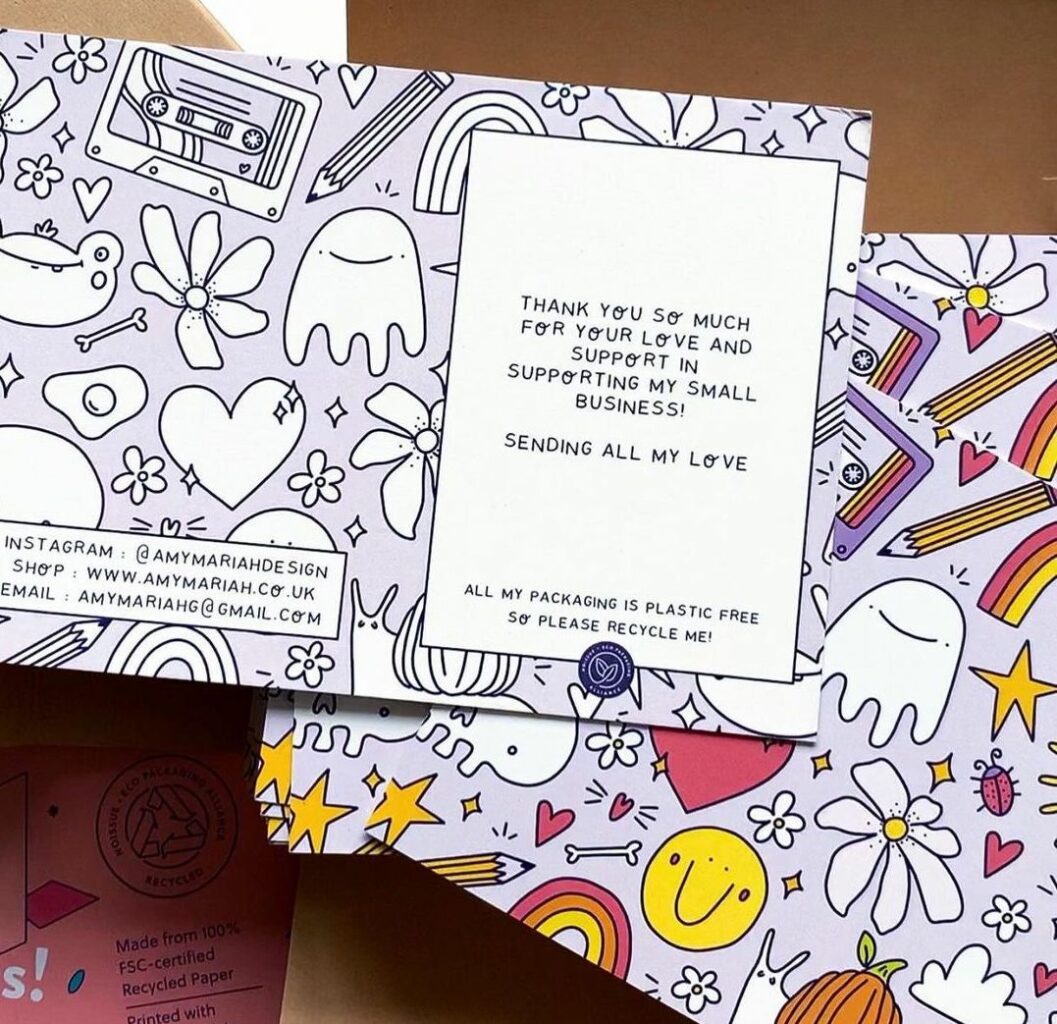 Instead, opt for items like Compostable Tissue Paper to create a branded packaging experience in a way that doesn't impact negatively on the environment.

Pro Tip: If you think your clients would appreciate a selfless gesture and not a material item, consider planting a tree in their honor or donating to a charity on behalf of them.
3. Personalize the Gifting Experience
If you're building a relationship with your clients, you should have a pretty good idea of who they are as people, what their interests are and what kind of style they're into by now. This is all crucial information for putting together client gifts, as it should be an item or experience they'll actually treasure.
Personalization is the key to a good gift. If you can think back to previous conversations with clients and recall them mentioning something they were interested in, or a stage of life they are going through (like moving into a new house or having a baby!) then you can pull together an incredibly thoughtful present.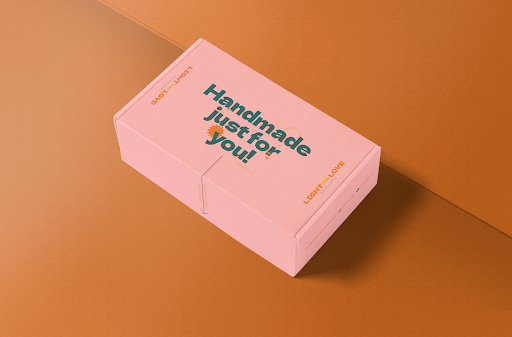 Using a system like HoneyBook, you can also capture personalized information on your clients that's useful for choosing gifts. You might already use a questionnaire to capture information for your projects before they begin, and you can easily add some fun questions at the end.
Ask your clients about their favorite snacks, colors, t-shirt size and more, which you can then incorporate into your gifting experience. Your clients will appreciate the human element within kicking off projects, and they'll especially love the relationship you build through the gifts you choose.
Remember, it's important not to blow out your budget with gifts. If you're constrained by money, there are other affordable ways to personalize the experience.
One effective and meaningful way to do this is by including a custom card with your branding on one side and a blank canvas on the other where you can write a thoughtful handwritten note.

Pro Tip: If you're too busy to have the capacity to handwrite messages, link the digital with the physical. Create a QR code to scan on the card that links out to a video or audio message from you to maintain the personalization element, while saving you time.
4. Don't Just Give Clients Swag – Tell a Story
It can be easy to revert to branded swag as an easy-to-execute option for client gifts, but this is a client gift that's incomplete. Whether you're gifting swag, products or an experience, you need to make your gift impactful. The easiest way to do this is to tell a story and turn your gift from a product into an experience.
Before you put together your client gift, create a goal for your gifting exercise. Do you want this to be a brand building exercise, or be focused on client retention? This will help you decide on the narrative you want to tell through your unboxing experience, and what gifts and packaging will complement this strategy.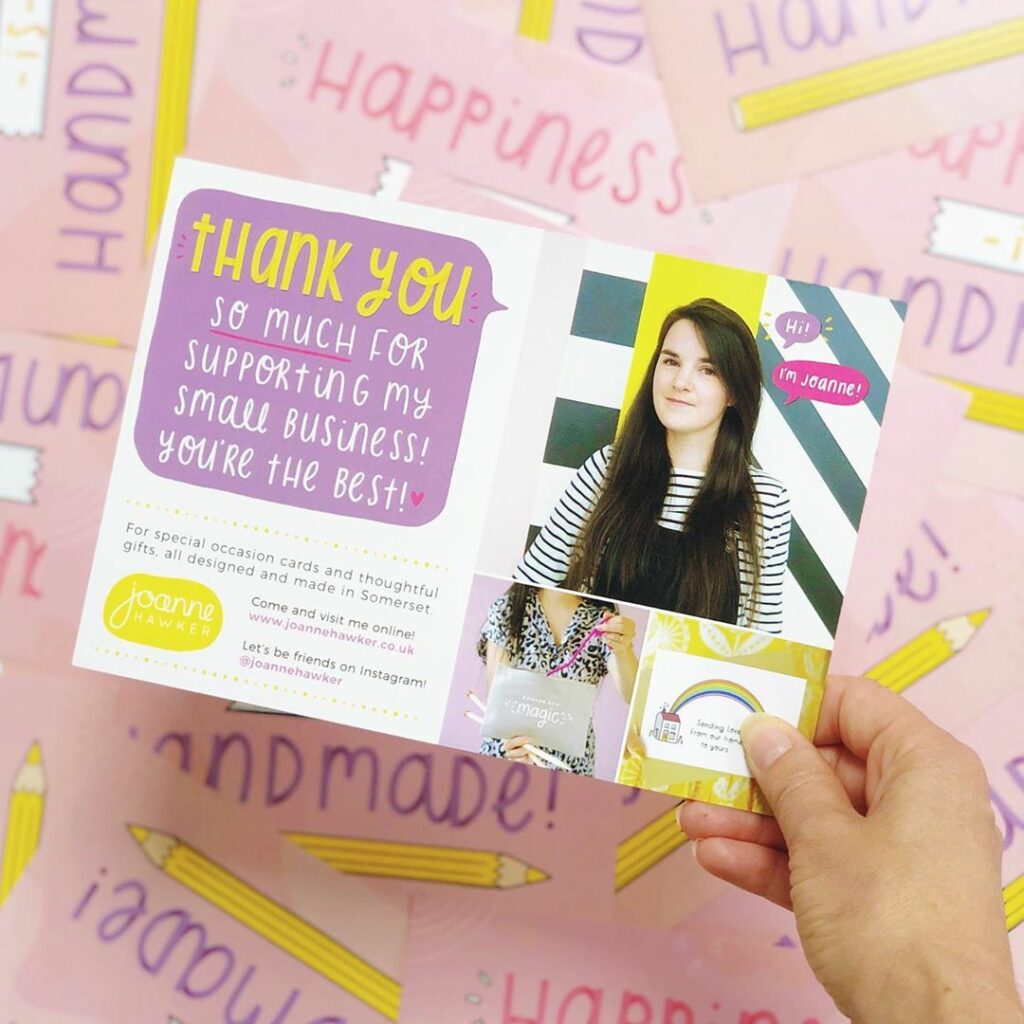 Packaging is a great marketing tool in this sense. It can turn a product into a multidimensional experience and create layers of intrigue before someone reaches the gift.
It's also an easy way to weave in key messaging around the narrative you want to tell, while showcasing your business's name and logo for better brand recognition.
This could involve printing different messages on the interior and exterior of a custom box for the recipient, wrapping the products in custom tissue paper or a custom tote bag to add a bit of mystery before they reach the final layer, or sealing the box with a custom sticker.

Pro Tip: Printing a special quote or personalized message onto your box is a meaningful gesture that ensures your branded packaging isn't intruding on the overall gift.
Use Client Gifts to Surprise, Delight and Showcase Your Brand
We hope these tips help you with your client gifting strategy this year! Remember to be organized, be intentional and tell a story that your clients won't forget.
By sending your clients thoughtful, beautifully presented gifts and personalizing the experience, you're showing them that your business values them through unique, individualized attention.
Break through the marketing noise and create an incredible customer experience. You'll be happy you did as you watch the ROI go up through increased customer loyalty and retention. It's a gift that keeps on giving!