Use branding in website design by focusing on your visual identity (including your logo), creating a seamless client and user experience, and making sure your entire online presence is cohesive.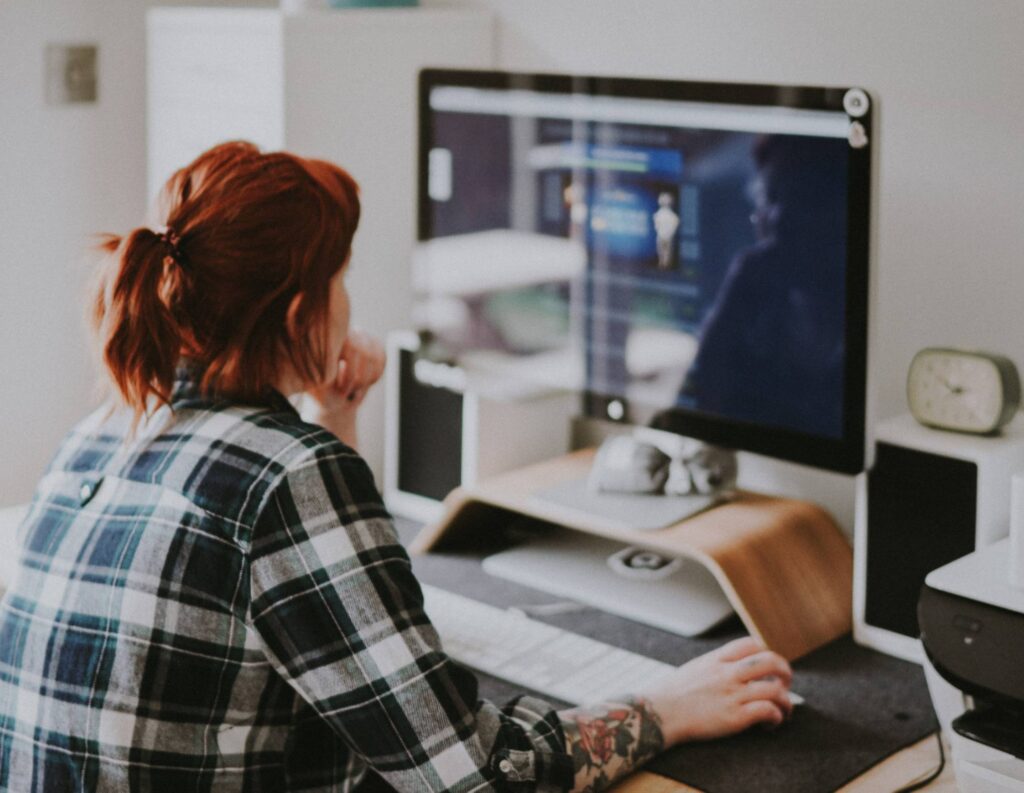 As a business, your brand is how your current and prospective clients recognize and think about you, your products and your services. A brand is more than just a logo, but visual brand identifiers, such as your logo, typography, photography and imagery, should be featured prominently across every touchpoint where you're engaging with customers, including your website.
Every element you choose – colors, fonts, website layout – should provide context rather than confuse visitors. Regardless of your industry or business, developing a strong brand distinguishes your company from the competition and fosters a closer bond between you and your clients.
In this article, we'll outline how to develop your visual branding and client experience and incorporate both into your website design. In other words, you're here to learn how to make your site visitors remember you, and forget about the rest.
1. Nail Down Your Brand Identity
Before designing your website, determining your brand elements is the first step toward creating a site that has maximum impact at first glance. Answering the following questions can help you identify your values and develop a smart and realistic strategy for approaching your website branding:
1. Who is your target audience?
2. Why are you launching your website?
3. What is your ultimate goal?
4. What is your unique selling point?
5. What makes you different from your competitors?
Identifying the right target audience is the most vital requirement of any marketing strategy. You need to know the specific group – or groups – of users that you expect to purchase your products or services. When you know your target audience and their pain points, you can craft a website and content that is tailored to their needs.
Before you begin any website design or redesign project, conduct market research, to get to know the motivations and challenges your customers face when they try to purchase products or services from you or your competitors.
Based on your website purpose, objectives, audience and what makes your brand unique, you can consider what specific brand elements you want to include in your website and collateral. When developing your website's visual identity, creating a moodboard can be a very helpful resource. Moodboards are used by web designers to set the tone, look, and feel of a website and how physical branding components such as logos and colors will interact.
With a moodboard, you can select colors, fonts and design inspiration that aligns with your brand values and target audience.
If you want some inspiration, you can even find professional and customizable website templates online that can help you get a head start on your moodboard and the type of site you want to create.
2. Brand Your Logo Design
When people visit a website, one of the first things they will likely notice is the logo. Your logo is an important component of your brand's identity and should communicate what you do and stick in the minds of those who see it. Communicating your company's principles and personality through the visual components you use is an important part of developing your brand.
Having a logo attracts attention, creates a powerful and memorable first impression, serves as the core of your brand identity, and distinguishes you from competitors. From colors to typography, you want to make sure your logo stays on-brand and is aligned to the products and services you offer. If your budget doesn't allow you to hire a professional graphic designer to create your logo, you can easily customize a professionally designed logo template.
Many websites have their logo functioning as a home button. Companies such as Facebook and Apple use just their logo in their toolbar instead of a simple plain button that will likely be disregarded by the visitor. Besides improving the overall user experience and navigation, setting your logo as a link to your homepage exposes your visual brand identity to anyone who navigates through your website.
3. Make Your Entire Online Presence Cohesive
To truly design a great website, your branding must be consistent across all other platforms. Your audience will be confused if you do not connect your material through branding, and your visual identity will appear fragmented and sloppy, affecting both your conversions and authenticity. Maintaining a consistent brand identity across all of your channels guarantees that they will have the biggest impact and drive increased engagement to your website.
Follow these tips to keep things consistent:
Choose a simple and straightforward message: Choose one message to emphasize across your channels. This guarantees that the message is not diluted or muddled, and that every interaction with a user is an opportunity to express who you are and what you stand for. For example, you might have a contact form that captures leads on your website, which you can use as the primary CTA on your social profiles, emails and more. You might have different initiatives to promote throughout the year, but the primary message should stay the same.
Use a consistent voice: Do your Instagram posts feel authentic and in alignment with your website? Ensuring that all of your communication channels stay on-brand, be it newsletters, social media and your blog will avoid leaving users confused and without a clear idea of who you are. Make sure you're using the same brand voice and tone in your website copy and blog posts along with your social posts and other communications.
Focus on your cadence: It's not just what you say, but how often you say it. Keeping a steady cadence when communicating with your users helps reinforce your credibility. You don't have to keep up with all channels, but make sure you post frequently on the ones that are most impactful. For instance, keeping your blog fresh and posting weekly can help increase your brand visibility.
Once everything is consistent, your website can serve as a hub to navigate to each channel. Your audience should be able to jump to your social profiles for more information, read your blog, sign up for your newsletter and more. When everything links together and promotes a cohesive brand, you're creating an excellent user experience online.
4. Make Client and User Experience Part of Your Brand
By this point, you already know that branding is a crucial part of the design experience. A user can immediately recognize a brand's website based on its logo design, font style, icons, and colors. First impressions happen within seconds, so you need to ensure your visual cues are clear and easy to absorb.
The easier your website is to use, the more people are likely to navigate your site, find what they need, and take action on elements such as CTA buttons or integrated contact forms. If your users are confused about where to go on your site or overwhelmed with information, chances are they'll be leaving your site before you've had a chance to surprise and delight them with your brand experience.
Keep in mind that customer experience is defined by the interactions and experiences your customer has with your business throughout the whole customer journey, from first contact to becoming a happy and loyal customer or client. Consider your ideal potential customer and how they'll interact with your website. Make it easy for them to navigate and find information about your services, pricing, testimonials and more.

A poor experience is a big issue if a user is visiting your website to get in touch with you. You want them to find your contact form – or any other ways of getting in touch – quickly and easily.
By using a tool like HoneyBook, you can seamlessly embed a contact form onto your website that incorporates your branding and also syncs with your client pipeline. When anyone inquires, you can build an automated workflow that immediately responds with more information or your scheduling tool to keep the conversation moving.
5. Build Trust in Your Product or Service Online
Once you've caught the customer's attention, the ability to retain them means communicating the value you provide and consistently delivering on your promises. Building trust in your brand is essential for any business operating online today. Ensuring you have a clean, efficient, and up-to-date website will foster brand trust as when users visit your site they'll be able to find easy to consume and accurate information. Here are some of the key things to consider:
Avoid broken elements: When it comes to visiting a website, if it shows faulty graphics or broken images that interrupt the experience, this can translate to the user leaving the page in a matter of seconds. Make it a regular part of your website maintenance to check broken links, images, videos and other content on your site.
Ensure consistency of message across landing pages: You don't want your homepage indicating one price and your pricing page showing another. Make sure all the information on your site is up-to-date and consistent so no message is conflicting.

Use and promote testimonials and case studies: Build trust with your potential users by showcasing your current customers' experience with your products and services. Being open and honest about reviews you've received demonstrates transparency and provides your users the encouragement they need to complete a purchase.
Have a clean and clear layout: Keep things clean, clear and easy to read. While you can adapt to website trends, funky fonts, clashing colors and video backgrounds should be used sparingly to ensure that your website experience is as simple as possible.
Why Branding Your Website is More Than Just Your Logo
Incorporating your branding into your website design is all about understanding what your key visual elements are, what you want your users to do or feel when they visit your site, and ensuring the experience is as good as it can possibly be. Remember: Reducing friction, keeping things simple, and being consistent are just as important as having your logo and branding front and center.