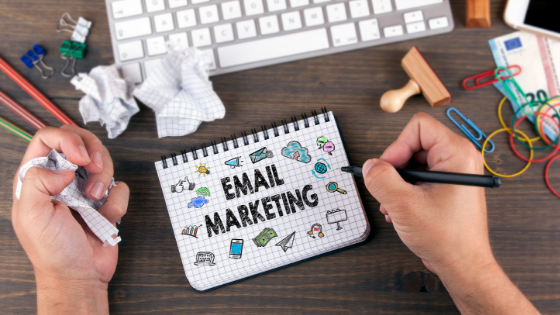 It's a Monday morning, You're curled up in front of your laptop with a cup of joe… And you think "I have an email  list… Now what?" …
Enticing your readers to join your email list is just a small part of your overall list-building goal, right?
The larger component is keeping them engaged and allowing them to become an active part of your audience.
If you do that right, your email list will reward you with more sales—not only of your products and services, but those of your JV and affiliate partners as well.
That said, have you ever wondered "what do I send to my list to keep them engaged?."
The number one thing your readers are looking for is a solution to their problem.
It's really that simple!
It's ultimately why they've joined your list in the first place. Your opt-in incentive solved a problem they were having and now they're counting on you to continue to provide the solutions they need.
Here are 3 emails  to offer a solution to your audience's problem:
Email #1: Insider Information
This is similar to a blog post, social media content, or a Podcast. This kind of insider content answers a question (much like this blog does) your readers have and gives them the info they need to move to the next step.
Maybe you've discovered an easier way to track conversions on Facebook ads, or gathered some interesting stats on content marketing for coaches, or learned a new method for promoting Kindle books.
Share with your list. Don't ask for anything in return; just send them the info they need. By offering these insider information only emails, you'll show your list members that you're not just another marketer trying to sell them something.
Instead, you'll be seen as a valuable source of information.
Using this kind of content to nurture your list will help build their trust! (and your open rates will improve, too).
Email #2: Exclusive Offers
Of course, that doesn't mean you can't ever sell anything to your list. You'd be shooting yourself in the foot if you did that. Not to mention you'd go broke pretty quickly! Because the ultimate goal is to find those who need your product or service and serve them through selling.
In fact, since your readers have trusted you to provide them with the very best insider information available in your niche, it's important that you DO create and send them exclusive offers. They need your:
Coaching programs
1:1 Done for you services
Self-study training & Courses
eBooks and guides
Private coaching and mentoring
Be sure to include these exclusive offers in your emails from time to time.
I like to use the 80/20 rule when it comes to sending exclusive offer email, 80% send value driven content that show you understand their problem and 20% a way to solve their problem!
One of my favorite ways to include exclusive offers is in a P.S.
Example: "P.S. If you're ready to create a high ticket package that will have clients happy to pay premium prices, check out our Package for profit course!"
Email #3: The Community
As we've already said, your audience is depending on you to find and share the best information in your niche. Sometimes, that will take the form of an affiliate offer for a new tool, specialized training, free webinar, or other offers.
Your audience love finding out the tools, apps, programs, and systems you use to make your life or business easier. Creating a sense of community as you look for affiliate programs from your favorite products, programs, or software, and find a unique way to share them with your list.
A great way to serve your list with affiliate links are special bonuses. Remember that affiliate offers are meant to help serve your audience, not sell to them.
Using a special bonus, like a video training on how you use the product, can be a great way to create community and deeper relationship with your list. This leave your list feeling served and creates an inner circle for them to join.
And yes, you get the added benefit of receiving a commission as a thank you from the product!
It's a win win.
In the end when you approach your email from the standpoint of being helpful rather than being a sales person, it's much easier to get past that "what should I email" question. 
Now it's time to brain dump 3 email ideas from each of these categories!
Once you've got email marketing set up, try using HoneyBook's client workflow automation software to send your emails automatically without the hassle. 
---
Ready to have email marketing do the heavy lifting for you? Get our Ultimate Guide to Email Marketing here.