Leverage a live streaming marketing strategy in the form of interviews, tutorials, Q&As and more to connect with your followers and build trust with your brand.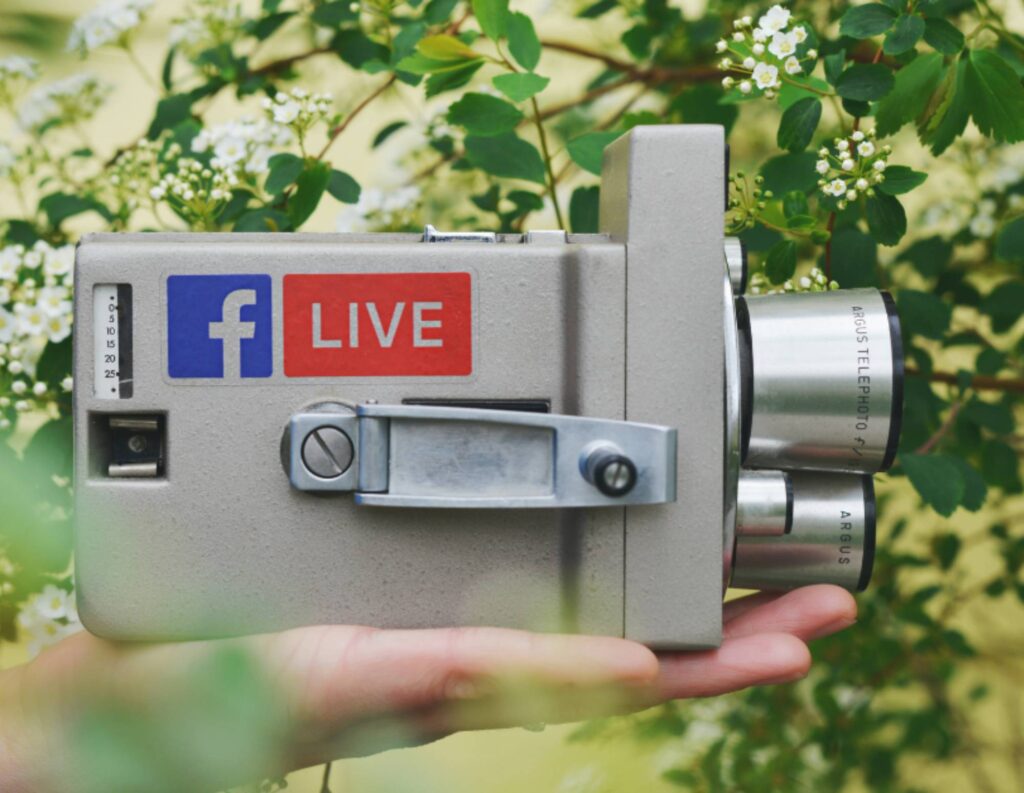 Live streaming can be a powerful way for businesses to connect and communicate with their audiences. Ever since the wide launch of this feature in 2016 on Facebook, small businesses have benefited from live streaming by connecting more with clients and offering their knowledge in a highly personable way.
It's a great method to build a special bond with your audience and create excitement around a real-time experience. Given that the social media live streaming is the most popular option for streaming, people can quickly tune in and begin communicating with you.
What's more, events like Q&A live streams allow you to naturally engage with your audience and interact with them in real time. There are also other ways to keep your audience engaged by hosting webinars, interviews and giveaways.
If you're not using live streaming in your marketing strategy, it's time to give it a try. You might find it's the missing puzzle piece that'll get you better results.
Why You Need Live Streaming in Your Marketing Strategy
Reaching more people means using all the communication methods that are at your disposal. That's where hosting a live stream can help significantly. It's a great way to provide more value for your followers and engage more of your ideal clients with your business.
By creating excitement and urgency around your content, live streams can be a great compliment to your existing communication channels. You might already use social media and blog content to gain more leads, and email marketing and business phone provider apps like Nextiva to advance and manage client communication. However, live streaming offers particular benefits that these communication channels do not. Live streaming is more timely and allows for real-time communication. Because you can get in front of all of your followers easily and quickly, it's a great way to nurture both potential and current clients.
That way, you're engaging with your followers and building a community around your brand. The benefits of this approach include:
Let's dive deeper and explore a couple of ideas you can use to incorporate live streaming into your marketing strategy.
Content Ideas for Live Streaming
Marketing strategies today require the implementation of multiple organic and paid elements. First, you need quality content to get organic traffic. Frequently, that includes quality audio (podcasts), video (webinars) and written content (blogs). Then, you also need a social media presence and investment in PPC (pay-per-click) campaigns to reach more people.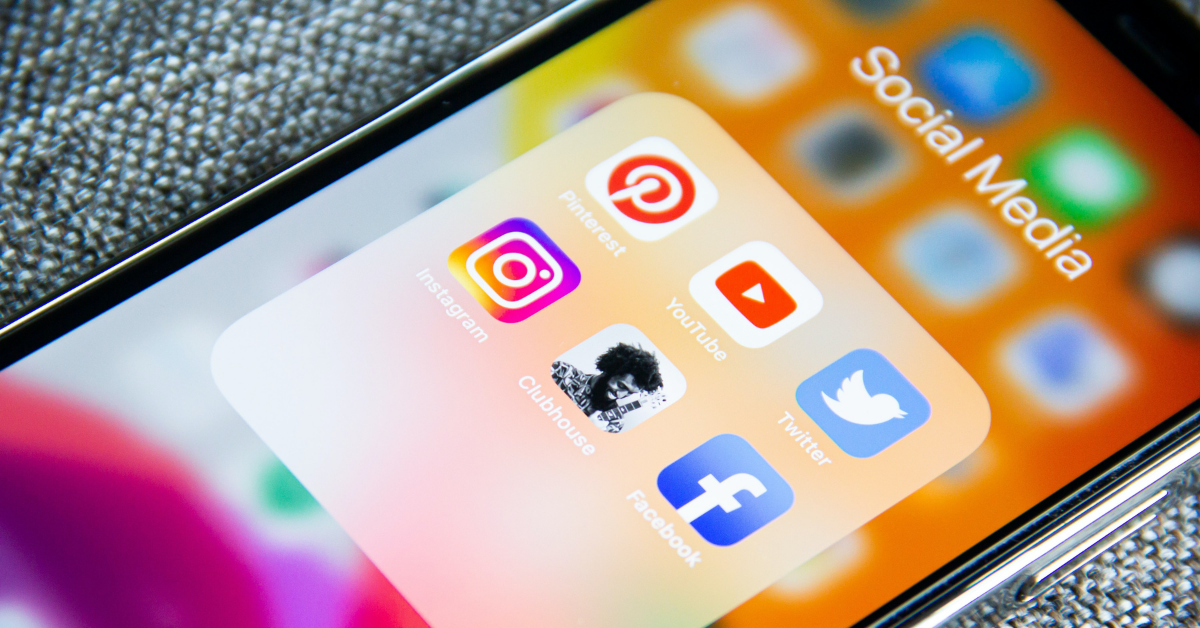 Once you've built an audience that's following and working with you, it's time to nurture and engage with them. Two-way engagement will allow you to learn more about your audience and also discover how you can improve your business.
Live streaming is the perfect tool for two-way engagement since it allows you to speak naturally to your audience and hear their feedback immediately. To get started, here are a couple of ideas that will make it easier for you to use live streaming in your marketing mix.
1. Q&As
Holding a Q&A is a great way to build a highly engaged community around your brand. No matter your industry or niche, hosting a Q&A can fit into your marketing strategy. It comes down to the angle you want to take. Here are some ideas to get started:
Create a connection with your audience

— Conducting a live stream is the next best thing to gathering your followers together for an in-person event. It gives you the opportunity to show your true personality and create a more human connection that your scheduled posts just can't accomplish. For that reason live streaming has become popular among influencers and businesses. It's a great way to build trust and alignment with your audience.

Bring your products and services closer to your audience

— Host live streams where you answer the most common questions about your product and services. It's the perfect way to help those who're interested in making a purchase better understand what you're offering. Additionally, those who've already bought the services will make better use of your services with the answers you provide.

Share your knowledge

— Use Q&A sessions to share your insights about your particular industry or niche. For example, a business coach can hold weekly Q&A sessions to share tips on overcoming common business challenges . By sharing this kind of general knowledge, you will help establish your brand as an expert in your field.

Pro Tip: Don't forget to schedule your Q&A with your audience and promote it through your social media channels and email marketing. Notify everyone that you'll be going live and that you'll be ready to answer their questions. More people will join your live stream when you previously notify them that you're going live and generate more excitement.
2. Important Events
Live streaming is perfect for hosting webinars or other virtual events. It's an excellent opportunity to share your knowledge on a particular topic in your industry. Webinars help build trust with your audience as you get a chance to show your business expertise and authority on a certain subject.
Furthermore, it's a great way to generate new leads for your business, especially if you create a strategy such as adding post-event surveys and contact forms for further collaboration.
Due to the COVID-19 pandemic, the number of B2B webinars has increased by 36%, which says a lot about the effectiveness of these types of live streams.
3. How-To Live Streams
Much like knowledge-sharing Q&A sessions, running how-to live streams is a great way to promote your services.
The key is to give away just enough information that your followers will want to learn more through your services. For example, if you're a social media strategist, you could conduct a live stream about how to audit your social media platforms. When your followers see your expertise in action, they'll be more willing to work with you on their own social media goals. .
Don't forget that live streams can also be saved as a video to share with your audience later. That way your other followers can benefit from the content even if they weren't able to tune in live (and this might encourage them to make sure they tune in next time).
4. Contests and Giveaways
Hosting live contests is a great way to connect with your community. Explore different giveaway options, and you'll be able to improve customer loyalty.
Giving rewards to your customers will motivate them to do more business with you in the future. At the same time, it's a great way to attract new potential customers to your business. As an independent business owner, some great giveaway examples could be free digital products or online courses that would usually be an add-on to your services.
Share the date when you'll pick the lucky winners on your live stream and explain how they can enter the draw. Watch the follower count go up as the stream date comes closer and have fun delighting your customers.
After the giveaway, you can use the winner to create a case study or a new testimonial and also get their feedback on how to improve your products.
5. Interviews
Interviews are a great way to provide more value for your audience and they can support your marketing strategy in several ways. For example, you can repurpose the live stream as a video to share with your audience at a later date and you can use the audio for your podcast.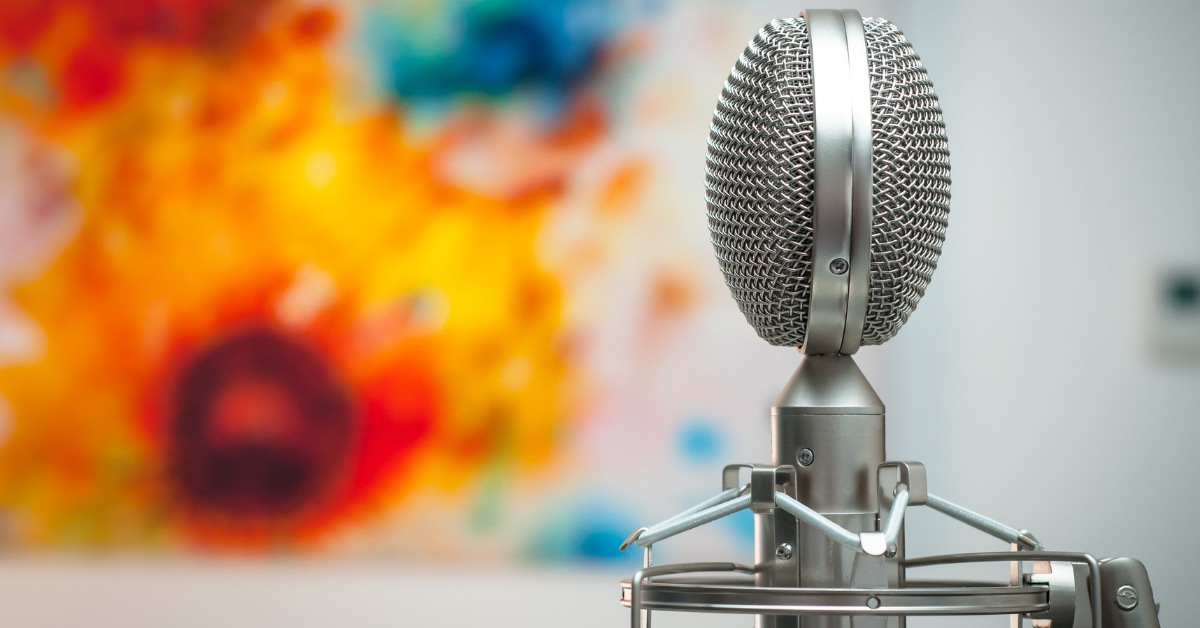 Interviewing is also a great way to expand your audience naturally. Every person you interview also has an audience that follows them. If you both promote the interview beforehand, you can grow your audience and gain more followers. With every interview you host, you can develop more brand recognition within your industry.
It's a great way to increase your reach and brand authority. Here are a couple of interview ideas to explore:
Invite industry experts

— Hosting interviews with industry experts will bring a lot of value to your customers. They'll get the chance to hear from diverse professionals and gain new industry insights. Associating your brand with other experts in your fieldwill also help increase your authority and trust.

Seek out interesting background stories

— Interviews are a great way to tell captivating stories. Look for interview guests with interesting background stories. Some stories will help your audience remain motivated on their journey towards a goal of their own. For example, a business coach could interview someone with an inspiring story that also includes examples of how they've worked together. The power of storytelling can move your audience to follow the same path.

Interview peers in your industry

— Hosting interviews with peers in your industry or a closely related field is the perfect way to expand your client base. Plus, your audience will get to see the value of your services from a completely different perspective coming from another trusted professional. If you're a graphic designer, you can host an interview with a social media marketer to show how you support each other and can help your clients. It's a win-win for the host and the guest!
Use these ideas to gain traction with your live stream strategy. It comes down to the value you're going to provide with your interview. Ask yourself what your audience wants to learn and find guests who can help you provide that value in a fun and engaging way.
How to Make the Most Out of Your Live Stream
Making the most out for your live stream requires setting goals. At first, you could start slow by setting a goal to get one or two new leads from your live stream. However, to achieve that, you have to instruct your viewers on what they should do.
Therefore, always include calls to actions (CTAs) multiple times throughout your live stream. That way, the viewer will know what they need to do to take the next step and get in touch with your brand.
It's a good idea to include a link to your contact form in your social media profile. Particularly, you'll make the most out of your live stream if that contact form drops them into your CRM for small business, like HoneyBook. Using the HoneyBook Contact Form increases your chances of converting new leads by organizing them in your project pipeline and making it easier to communicate. Furthermore, you can sync your contact forms with powerful automation that emails your leads immediately and keeps them engaged.
When you finish your live stream and direct them to your HoneyBook Contact Form, you'll capture all the information from new leads that you can then use to nurture into clients.
Remember to stay persistent, as you might not get the results you're expecting right from the start. Try different social media platforms and different CTA's to see what works best for your business.
Which Platform to Choose?
When choosing the best platform to host your live streams it's important to consider where you're most likely to reach your target audience, what type of live stream you want to conduct and what industry you're in. There are plenty of platforms that have live stream features. The most notable are:
Facebook

Instagram

YouTube

TikTok

Twitter

LinkedIn
To make the best pick, you should pay attention to the following:
Target audience

— Define your target audience and consider where they're most active. That's the crucial step that'll help you navigate to the right platform for streaming.

Define goals

— What do you want your live streaming sessions to achieve? Write down the goals and write down the current stats you want to improve. (Follower count, engagement or sales numbers). Do those goals align with a specific platform?

Try out different platforms

— Don't get stuck using a single platform for live streaming. Try out different options to see how audience engagement varies. You'll quickly see what works best for you.

Monitor performance

— Keep track of your live stream audience behavior. Pay special attention to average viewer numbers, the number of comments and the number of likes. You can also monitor conversion to see which platform is achieving your goals faster. Are more viewers contacting you after a live stream on Instagram vs. Facebook? It's best to continue streaming on platforms where the engagement is highest, as that's where your target audience is.
After spending some time trying out different platforms, you'll quickly see which one works best for you.
Experimenting With Live Streaming
Adding live streaming to your marketing strategy is a great way to interact with and grow your audience. When you align your live stream with specific marketing goals, you can use it as a new tool for generating leads, increasing your brand authority and educating your clients.
Plus, you get to have fun in the process, as it requires a lot of creativity and experimentation for effective results.
Don't be afraid to put yourself out there! Explore all of the live streaming options that you can and opt for one that works best for your business.