Creating a brand is an exercise in vulnerability. Learn to remove your mind from the surface-level picture of your brand and reveal how people see you, enabling you to own your unique attributes and position your business's marketing success.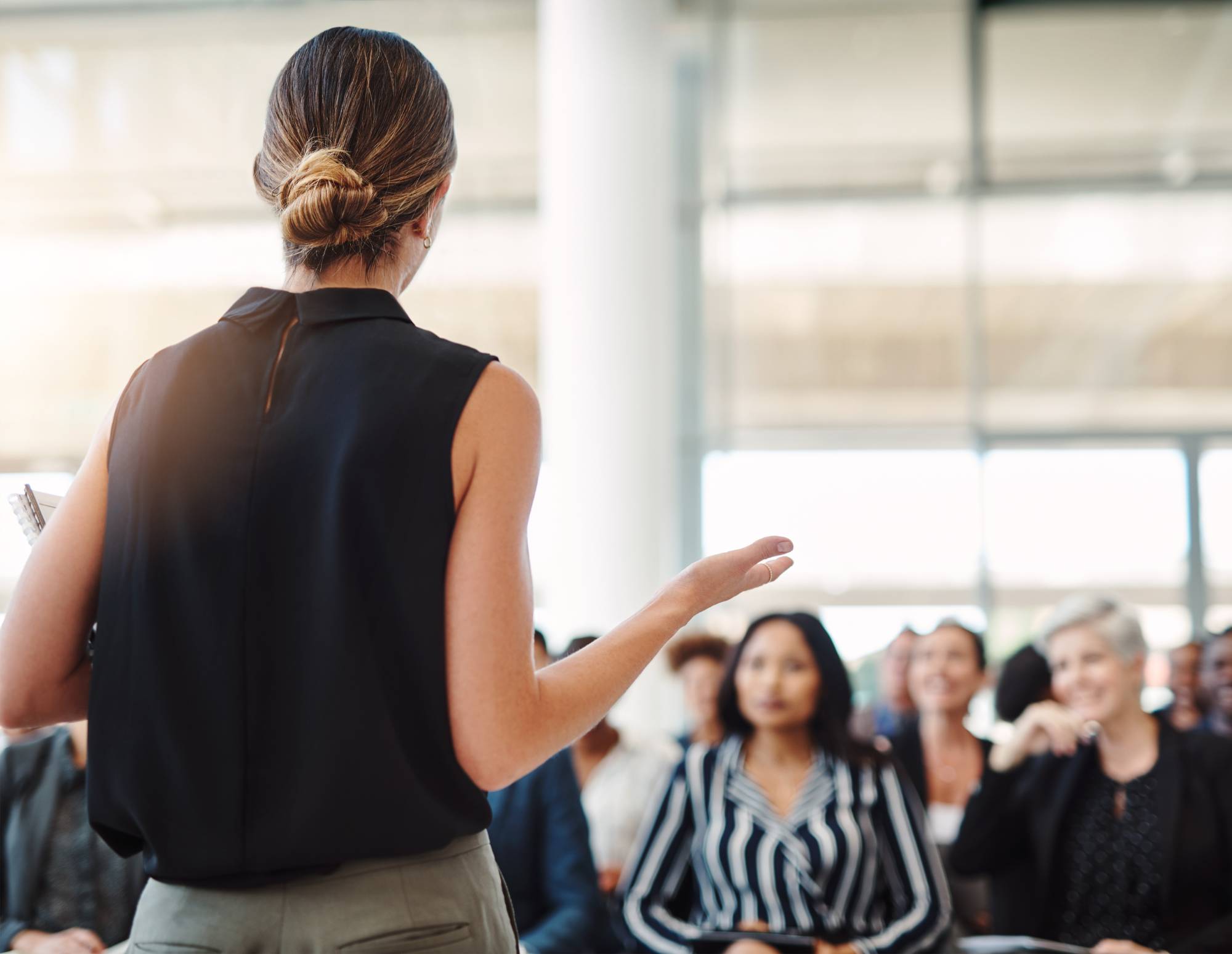 It seems like every business-related article, podcast, or webinar you see touches on the importance of authenticity — yet most do not begin to cover what this buzzword even means in the context of entrepreneurship.
Many small businesses start as someone's passion project. Whether they dove in full-time off the bat or tested the waters as a side hustle, entrepreneurs invest far more than their time and money into a new business venture. Instead, they freely give their creativity, inspiration, and vision — which often feels like shedding your blood, sweat, and tears for something that might work out.
Needless to say, starting (and maintaining) a business is an exercise in vulnerability. It requires entrepreneurs to be open and honest about who they are, which ultimately forms the foundation of a trustworthy brand.
It is about speaking up on your values and beliefs, owning your flaws, and being proud of your strengths. What it is not about is pretending to be something (or someone) you are not in an effort to "win" the game. Not only does this leave potential clients confused, but it also requires a lot of energy to hide who you are (even in a well-intentioned way).
You do not need to think about how you present yourself and constantly course-correct. Instead, you can just thrive for who you are and all that you can do.
Authenticity should come naturally. If it is not, it may be time to do some personal soul searching to identify what is holding you back from speaking your truth. Because at the end of the day, that is what your ideal clients want from you — and if you can't give them your true self, you will miss out on meaningful (and profitable) business opportunities. Learn how to show up for your brand in its most genuine form:
 Avoid comparing yourself to competitors
When you see someone else winning your dream clients, it is easy to think you have to be just like them. They must know something about attracting those prospects!
Unfortunately, this mindset is a pathway to failure. That is because your competitor is booking clients who like them for them. If you present yourself just like them, those same clients will not like you for you. They will either see right through the façade or find out that you are not quite like your advertisement after it's too late. Neither situation is ideal.
Instead, it is best to turn your attention to the people who already like you for you — the people who follow you on social media, ask questions in your inbox, and sign up for your lead magnets. They want to know more from you, so pay attention to them!
Adopt an abundance mindset
One of the biggest reasons entrepreneurs stray from their authentic selves is because they carry around a scarcity mindset. They live in fear that there is never "enough" — clients, money, time, you name it. But if you are constantly trying to change who you are to make an impact, you will grow exhausted and lose the passion that inspired you to start your business in the first place.
On the other hand, if you genuinely believe that there are enough clients for everyone, you will recognize that you can be yourself and still find success. Everybody clicks with different people and ideas, so you can trust that your people are out there — and they are only interested in you, not your competitors.
Lean into what you love most — and let go of the rest
Business is about more than making money. If it were just about the numbers, you would end up taking anyone who would pay you — likely doing everything you do not enjoy and working with people you frankly do not like. A money-first mindset pushes you away from your authentic self and, ultimately, creates resentment for clients and even your business.
It's just not worth the paycheck. To find the areas of your craft that fill you up with joy and make you feel like the confident entrepreneur who knows their value.
For example, if you have realized that you love shooting weddings but dread wrangling children during family photoshoots, stick to weddings! You will keep the space open for your ideal clients (engaged couples), while families can find someone who loves family shoots as much as you love weddings. That is the abundance mindset at work!


Cultivate meaningful relationships by being yourself
When you step beyond a constant competitive mode, you can make genuine friendships with people who understand you unlike anyone else. If you are a stationer, who knows better about the challenges of certain paper goods than fellow stationers? If you are an event planner, who else can commiserate over the shock of a no-show vendor?
It will not matter that you offer the same product or services. When you are true to your authentic selves, you will attract different people who value your unique perspective. And there is no better way to establish a strong referral network than to connect with professionals who offer the same things as you.
Then, when the wrong clients come to you, you will be able to send them to someone who is a better fit rather than leaving them with a harsh "no." Plus, you will get the same treatment in return with qualified referrals coming in from industry friends who know you well. Is it hard to get out of the comparison trap in your head? Without a doubt — but it is certainly worth it when you are finding success as the truest version of yourself.


Gather outside perspectives from trusted sources
As you nail down your brand identity and who you are as an entrepreneur, do not feel like you need to figure it out on your own! It can be quite challenging to find clarity when you only have an insider's perspective — and one often intertwined with emotions.
A helpful exercise to start seeing yourself through the eyes of others is simply to ask those around you! Reach out to 20 or so people who know the professional side of you. Your friends, team members, and industry peers are the best people to ask. While family tends to know you at your deepest level, they may not provide an accurate representation of who you are as a business owner. To them, you might always be the silly ten-year-old with scraped knees and a witty sense of humor!
So, find your people and ask them: "How would you describe me in three words?"
You will be surprised by the words that come up. For example, I wear a lot of vibrant attire and assumed I would hear "colorful" in the responses. Instead, I heard terms like honesty, loyalty, communication, and organization.
Authenticity is nothing more than living your life as an individual and an entrepreneur 100% unapologetically. It is about replacing "I guess I can do that" with "I do not offer that" without feeling like you are losing an opportunity. Instead, living authentically allows you to gain the opportunity to build a business that feels "right" and develop relationships with people who appreciate all you have to offer.
And if you think clients are the only ones who want to know the real version of you, try again! If you intend to become a thought leader and break into speaking or podcasts, you will also need to demonstrate your authenticity in those fields. So if you are about to embark on a journey of self-discovery and let out the inner you for all to see, lean into the experience fully and do not hold back. People want and need what only you can offer — you just have to let them know where to find it.