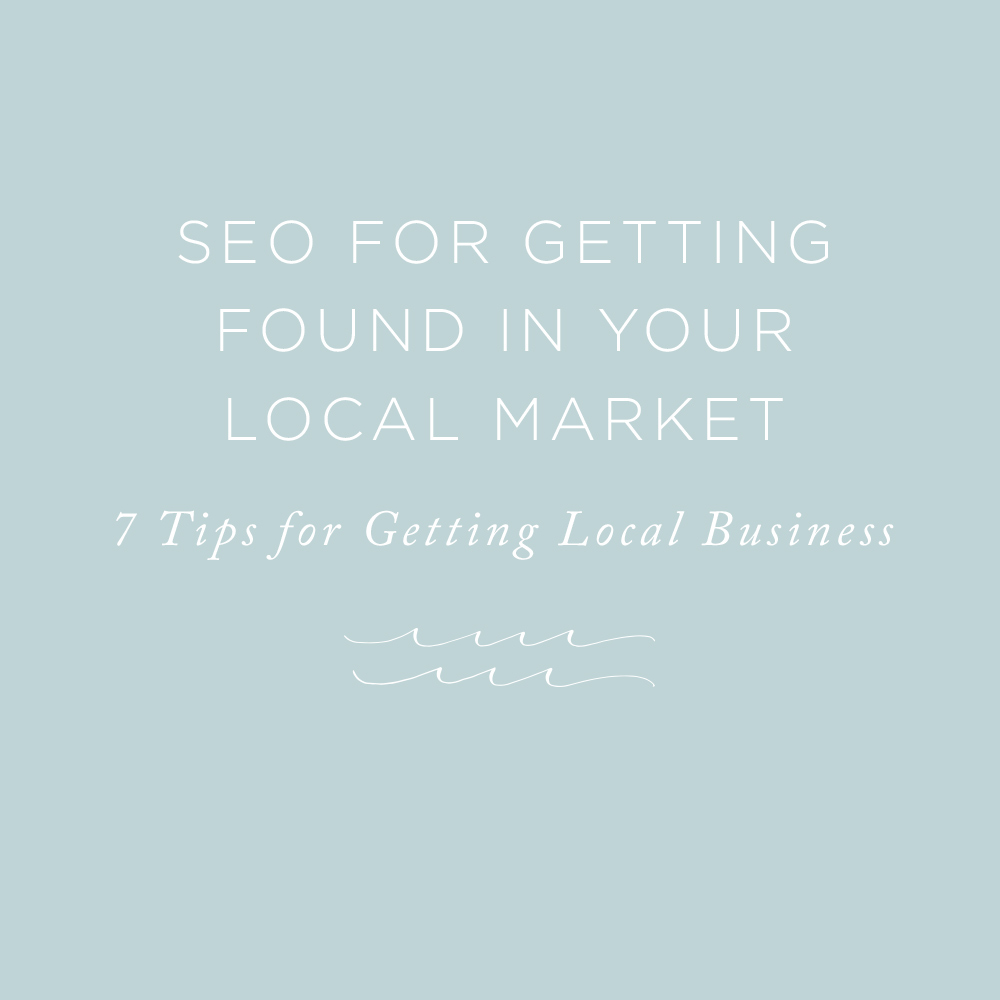 by @feuza
From being a wedding photographer for the last 8 years, I have found that new bookings come from one of three places.
The first is referrals from my clients who recommend me to their friends, coworkers and family members.
The second is via other vendors. I love networking with fellow wedding industry professionals, and I also love to send work to those wedding vendors that I enjoy working with.
The third way is via Google search and overall online. Many service-based ENTREPRENEURS care about being found for their local business but are missing some key important factors for being found locally.
Today I want to share 7 tips on how get your business found in your local market: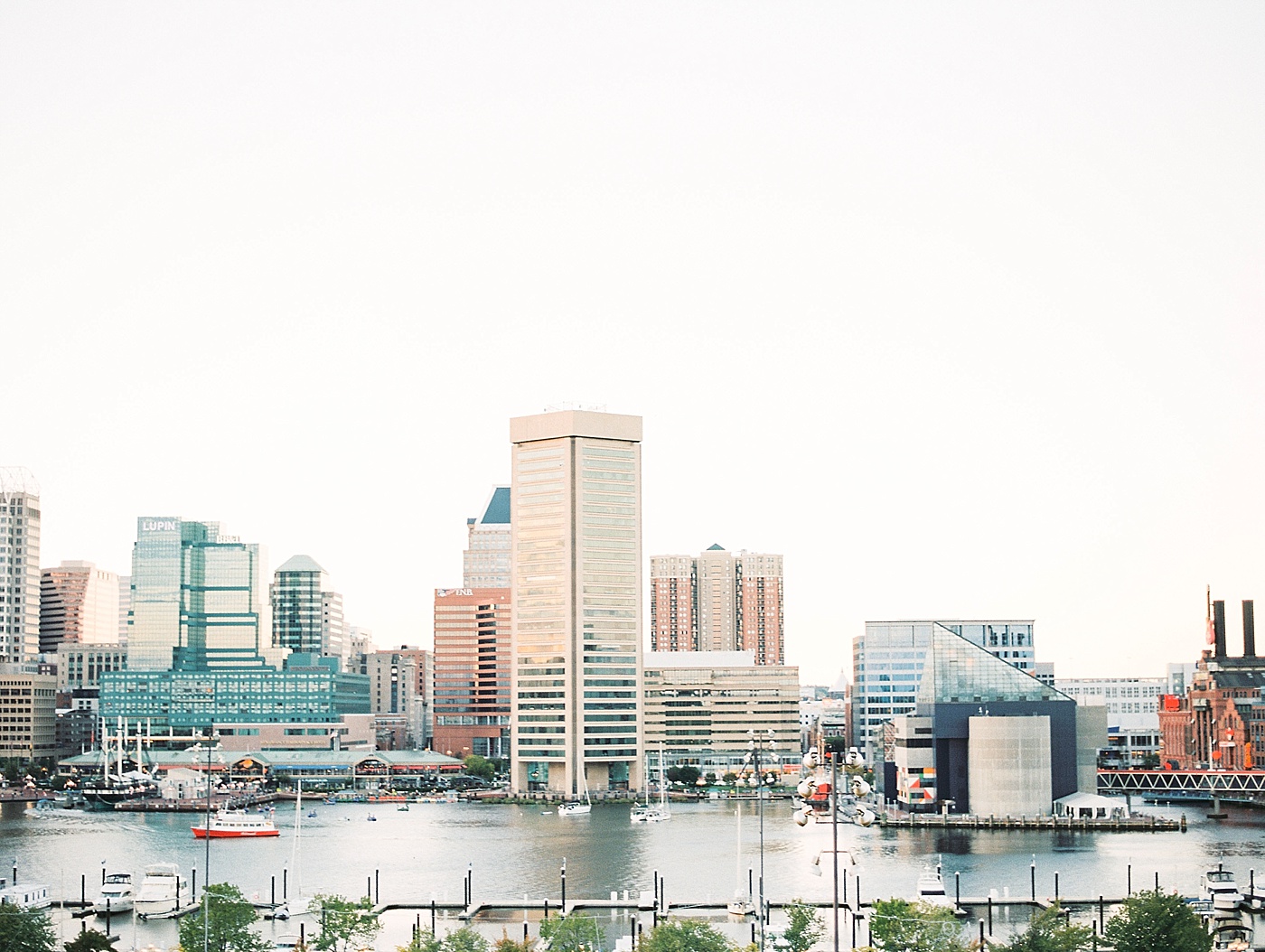 1. On-page text with local SEO text.
First and foremost, it is very important to list the actual location that you service. I know some of you don't want to list your town because it may be small, or maybe it's not the target you want to market to, but I actually recommend that you embrace your small town for 2 reasons: there will be less competition in ranking, plus Google knows relative distances. So, if someone is searching for someone in the next town over, you still have a chance to rank if other ranking factors apply.  If you still wish to only target the bigger towns, I recommend adding your region or area.
For my business, I like to use what I call a "sample text" on at least three pages, but always on the about, contact and home pages:
Feuza Reis is a Myrtle Beach wedding photographer offering wedding photography and engagement photos in Myrtle Beach, Conway and Pawleys Island.
In this text you can also add adjectives about your style of work, if desired. (This text does not have to be huge, but please don't make it transparent or the same color as your background, as Google despises hiding tricks.) You can also use location keywords when you optimize your photos and in blogging, but keep it relevant. You should also avoid repeating the same keywords over and over.
2. List in Google business and get reviews!
Google Business listings can not be ignored for any professional business that desires to be found in their local market. This applies to professionals who have a brick and mortar business and those who service their business from their home.
The good news is that Google has an option where you don't need to show your full address if you work from home: just click the option that you service clients at their location, or you can choose by mile radius from your zip code. If you aren't sure if you're listed in Google Business, just visit maps.google.com and search for your business name. If it comes up and prompts you to manage the location, then click it so you can edit your listing. (This listing is actually connected with a Google Plus page.)
If you can't find your business in maps.google.com, then go to www.google.com/business and sign up. Go through the account details and make sure you fill out information about your business and add the link to your site. You can add photos, too, and add keywords for your bio. Once you sign up, Google will send you a postcard to verify your listing.
Once you are verified, it's the right time to ask your clients for reviews. You need at least 5 reviews on a Google Business listing for it to really assist you in moving your local ranking up. So ask your clients for reviews! You can send them the direct Gplus biz link, or tell them to find you on maps.google.com.
3. Other listing opportunities and your N.A.P.
Your N.A.P. is very important for Google and needs to be consistent. It stands for your name, address and phone number. So you will want to fix any old listings, as your business name has to be consistent across the board.
The best way to start listing in other online directories (which can be great for SEO) is to visit www.moz.com/local and check your business listing. Moz will give you a grade showing you where you are currently listed and will give you some suggestions.
Most of the time you have to actually create new accounts in some of these online places, like Yellow Pages, Localeze, Yelp, Wedding Wire, etc. I use the free listings on these sites. Moz has it sorted by industry, giving each one suggestions for which places they should be listed, and you can check it out here.
4. Link to local businesses.
Getting Featured is a big buzzword within the Rising Tide community and in the overall wedding community as well, but there's a hidden secret that you generally don't hear about: don't ignore the little guys—especially the local ones. Getting links from other sites is still a ranking factor, but it has changed a whole lot over the last few years.
Nowadays, where the link comes from, what page it comes from and other factors will weigh the strength of the link. But SEO experts have found that getting local links increases your chances of being found locally, which is very exciting. So yes, being featured on a huge national wedding blog is always great, and getting a link from such a blog is wonderful, but being featured by a local business or blog is even better for SEO. So how can you get local businesses to link back to you?
– Get featured on local or regional blogs.
– Feature a vendor in your niche on your blog and have them feature you.
– If you do any work for local businesses or schools, see if they can link back to you. Just ask, since the worst answer you can get is simply "no."
– Start a local group on Pinterest, and then find new local businesses to collaborate with.
– Lead a styled shoot and have participants blog and link back to you.
– Host an event, and attendees may blog about it and link to you.
5. Create great content on your blog serving your audience and local market.
We can SEO the heck out of our sites, but all the hard work will fall flat if we don't put our audience first and create amazing content. Great content means that you have become a resource for your ideal audience.
– So who are they? Age group? Are they brides? Are they moms?
– What keeps them up at night?
– What topics are they interested in?
– What topics from their industry can you be a resource to?
– What role do they play in your local market?
I want to be found by photography clients before they need me. How? By providing them with tools, answers, resources, ideas and inspiration before they even start planning the type of shoot they have with me. Blog events in your town to help them find you online. Be a tour guide for your own town and start featuring it more.
Then, think about your audience… if they are mostly moms, moms always need ideas for what to do with their kids. If they are brides, then they need a wedding venue for starters. Can you interview past brides to answer some questions and give tips for future brides? Yes you can, and you should.
Don't look at blogging as a hassle and a place where you are only sharing your latest shoot or work. Look at it as a resourceful, fun place that can help you get new bookings while helping your ideal clients.
6. Pinterest SEO.
Pinterest SEO is a topic not often discussed among Pinterest experts. You see, your pins and boards are indexed by Google, and can be found publically by Google, so make sure you've optimized your pins and boards with some local SEO text. For example, I don't have to have just one board where I pin all of my blog posts to. Instead, I can have a board for each type of photography I do (weddings, engagements, headshots), and I will name my boards "Myrtle Beach Wedding Photography" instead of Feuza Reis Studios.
I can also fill out my descriptions and text with my location when it applies. Try making a board for a venue you love to work at and call it "(venue name) + wedding photos." I generally use my Image Rename Cheat Sheet for ideas when pinning my photos, as Pinterest loves descriptive text and dislikes hashtags. You can download a free copy of my Image Rename Cheat Sheet here.
7. Mobile friendliness and optimization.
Last year, Google did a huge mobile update and asked website owners to make sure their sites and blogs were mobile friendly. Well, this upcoming May, Google is doing another mobile update, and I urge you to make sure your sites are mobile friendly. You can check by taking the mobile-friendly test here.
Most of our clients are using their phones and tablets to search for services, so it's very important that we're mobile ready. If you see that you don't pass the test, then check with whoever you got your blog theme from and see if they have a mobile version. Also, check if that mobile version is attractive, matches your overall brand, and has the functions you need a mobile version to have. For instance, an easy way to contact you and large enough buttons to view the photos.
I hope you've enjoyed these 7 tips to help your business get found in your local market. Keeping up with SEO and Google can feel daunting, but the good news is you can do them one at a time. Just take action. Let me know which tip you enjoyed the most.