HoneyBook members John Alden and Lane Nittler own and manage Mountain House Estate (MHE), LLC, a premier northern California wine country wedding venue. With a background in real estate, they couldn't shy away from the potential of the abandoned, unfinished property, listed for foreclosure in 2012. After one unsuccessful venture with the land, they decided to dive into the long process of converting the property into the beautiful destination location it is today.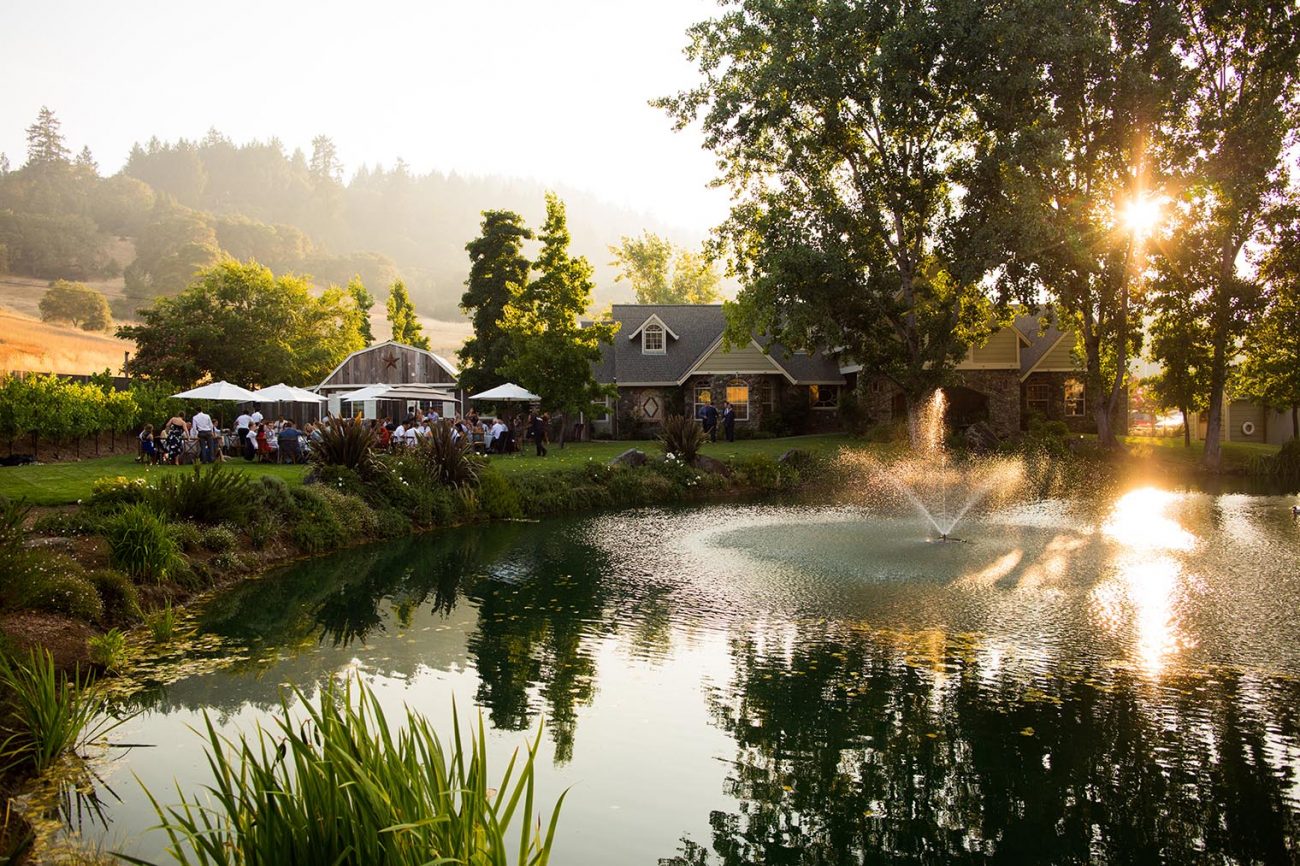 The property dates all the way back to 1859, but when was Mountain House Estate officially opened as a venue? And what do you think this history brings to the client experience?
Permitting and construction of the wedding venue began in 1994, but wasn't truly completed until 2016, due to a number of intervening factors. We've been told there were a couple of weddings held at Mountain House Estate in the 1990s, but it was not officially opened until construction was finished.
The long history of Mountain House Estate gives people a sense of place, grounding, and a historical perspective to the area. Frequently, I'll find guests in the hall looking at the pictures from the 1800s and reading the history. They can see what the property looked like in the 1800s, before they were born, and see what it's grown into in the present.
The history of MHE makes it such a special event space. Can you tell us a little more about the history and what makes it so unique to guests?
Mountain House Estate's location alone is unique, near the corner of Mountain House Road and Hwy 128. Up until 1936, Hwy 101 between Cloverdale and Hopland did not exist, so all traffic going to northern California, had to pass through this area. Information about our historic location may be found at https://mountainhouseestate.com/history/
Long before we came in, the Mountain House boarding house operated here, with several barns scattered across what is now several private parcels of land. Built in the 1800s with square nails, the remaining structures were in poor condition by the time we arrived. When the last barn fell down, we used the redwood boards as accents in the Great Room and Bar of the new venue. Some of the boards are 20" wide – just think of how large the tree those boards were cut from must have been. We're currently working on the final touches on "The Hangout," (one of our two awesome prep spaces) where we'll use the last of the reclaimed barn wood.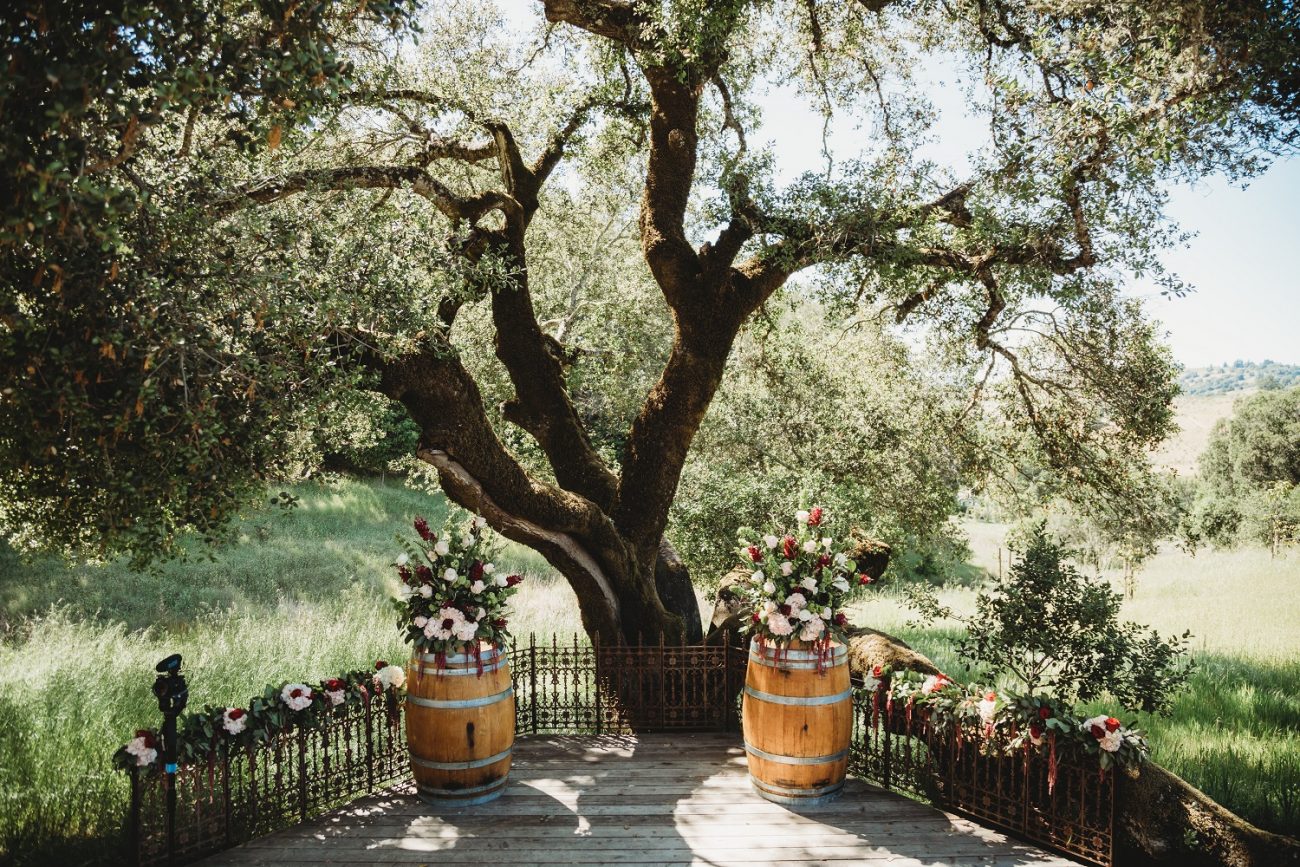 The sheer size of our space and property also allow for very unique experiences: we can accommodate intimate elopements with just the couple, or events with up to 250 attendees. As a private estate in wine country, we don't have any noise issues and with minimal light pollution in the area, dark nights offer extraordinary stargazing opportunities.
Our goal has been to create a blank canvas with rustic elegance where couples can create their own experience.
That being said, the venue offers an abundant amount of options that will fit every type of event look and feel. We have everything from a functional 1962 Chevy fire "brush truck" with lights and sirens, to a blooming garden, a windmill, a tractor, beautiful large oak trees, boulders and mountainous tree studded vistas.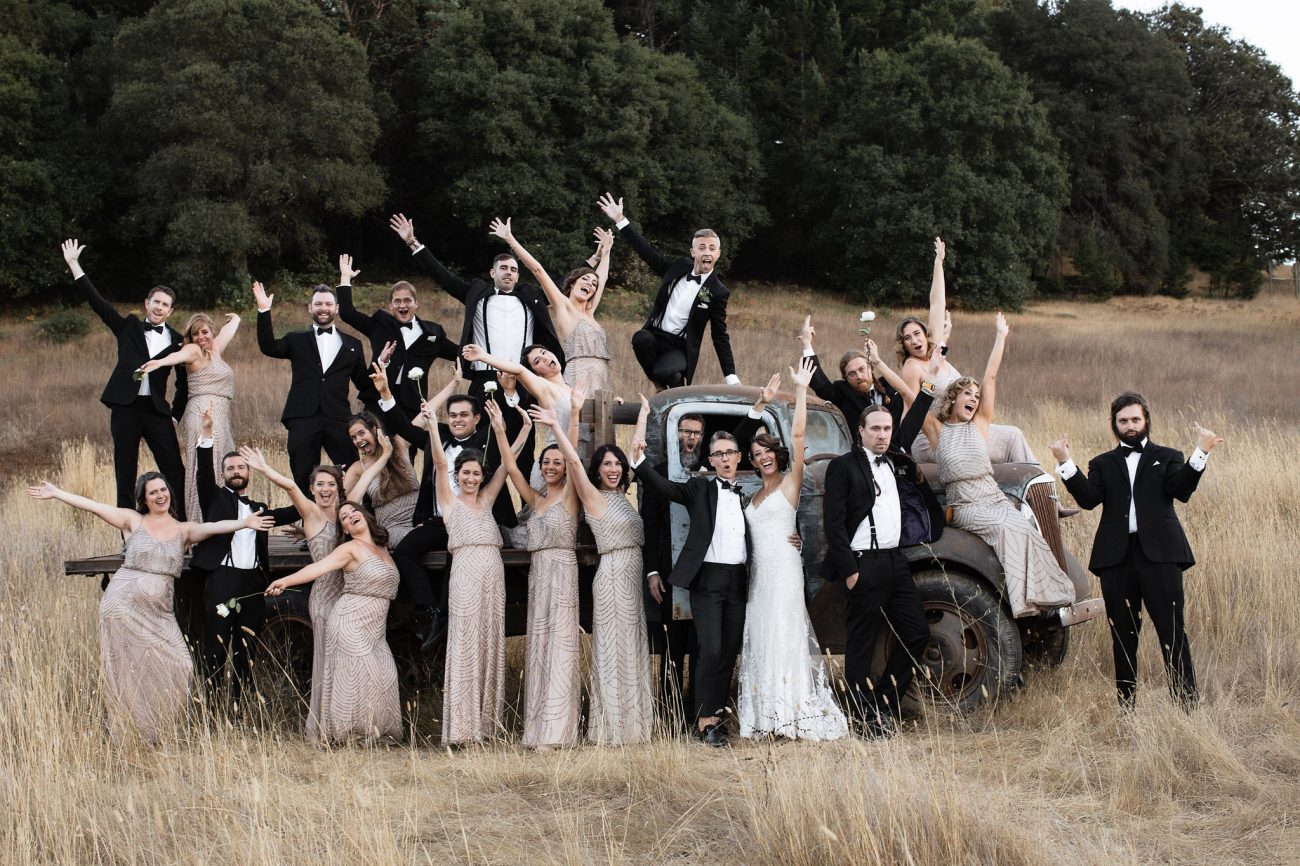 What is one of the most noteworthy events held at MHE?
That's hard to answer. We think of every wedding being extravagant and noteworthy, but we do have many fond memories of special events. Here are just a few:
One memory is of a wedding where the bride's mother had passed away the previous year. To honor her mom and have her present, the bride placed a picture of her mother on the chair next to her father, and then draped her mother's favorite shawl around the chair. After the wedding, the bride was ecstatic about how well everything went, and walking up to me, she asked if she could give me a hug. Of course!
Another wedding brought together a bride and groom from different cultures and customs. In these cases, there's always the question about how to honor both families and their traditions. Their solution was to have two wedding ceremonies. Their Hindu ceremony was held at one of our ceremony sites, followed by cocktail hour in the bar and great room while the couple changed. Then a second, Jewish ceremony was held at one of our other ceremony sites. It gives us great pleasure to be able to accommodate couples with those types of creative ideas.
Another situation, always dear to our hearts, is when other wedding industry professionals select MHE for their own wedding. They get to see all the wedding venues in our area for miles, so we're particularly honored when they choose us. They could really go anywhere, so when they come to us, it's always an event we reminisce about.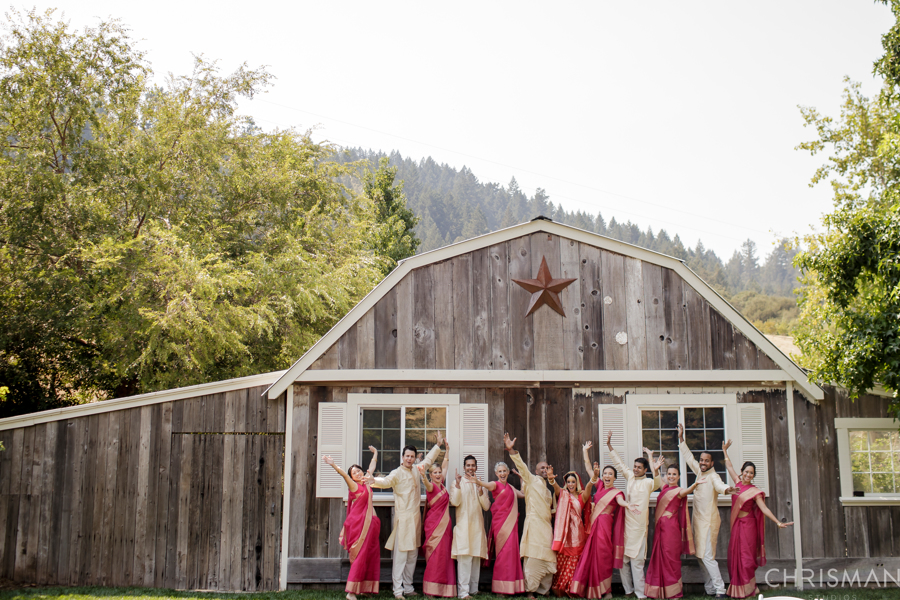 Do you host weddings exclusively, or are there other types of events held at the venue?
Although we host weddings, elopements, and vow renewals more than any other type of event, we're available to host any event type. We're available to host everything from surprise parties and quinceaneras, to non-profit organizations and other corporate events.
What have you learned about the events industry that's surprised you?
The use of social media was new to both of us, so I took the Social Media Manager's course at Sonoma State University. Although I want to improve, I try to post inspirational pictures and information on both Facebook and Instagram regularly. Soon, I'm going to tackle Pinterest.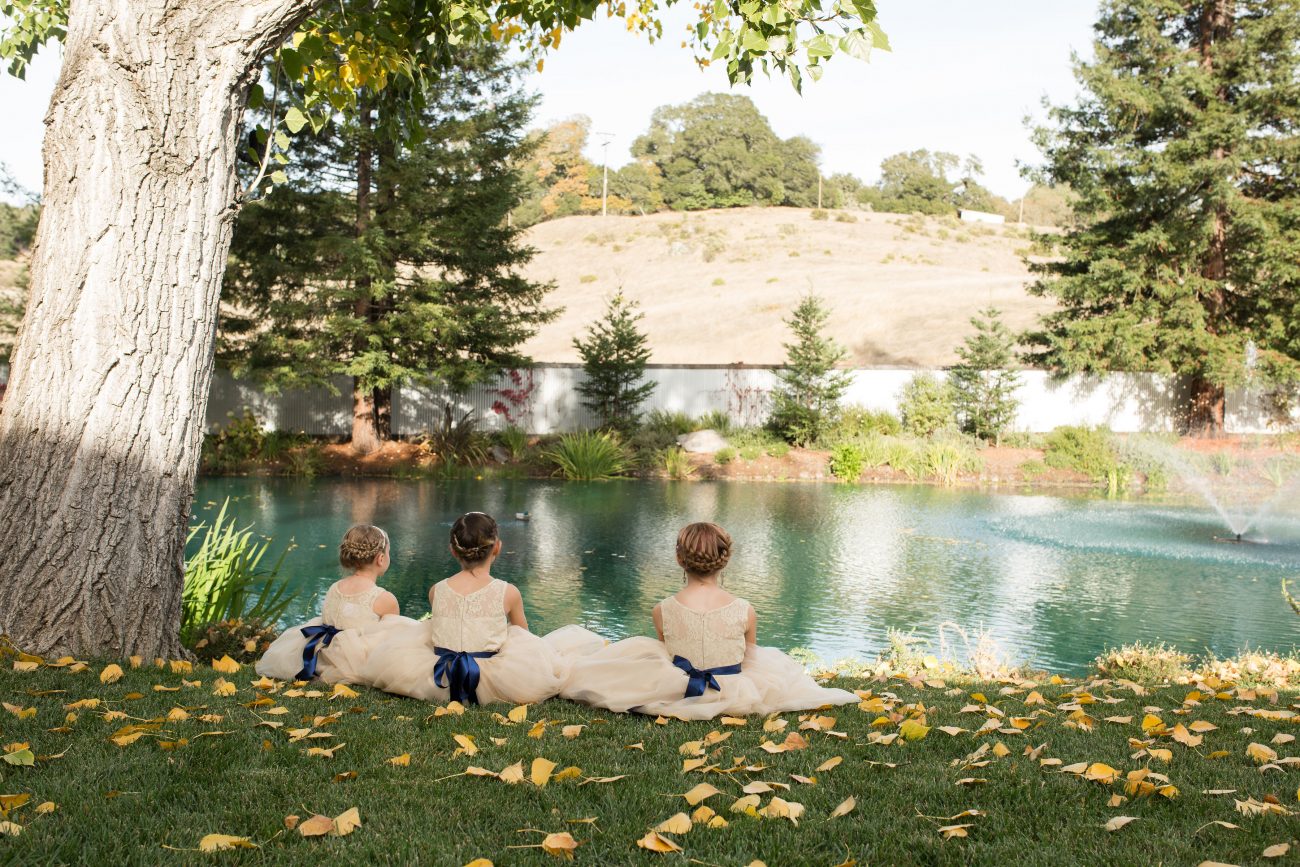 How do clients learn about Mountain House Estate?
Mountain House Estate is listed on websites such as The Knot, Wedding Wire, Wedding Spot, Here Comes the Guide, LGBTweddings.com, and others. We are also active on social media, constantly working to make our website better. Now that we've been open for a couple years, we're getting more and more couples coming to us because of what they've heard about us through their friends and families.
What is your favorite thing about working at Mountain House Estate and how do you continue to improve upon a thriving business?
Don't tell anyone, but we are having fun being creative and constantly making the venue better and better for couples. #lovemyjob
We always want to learn how to do a better job for our clients, so we attend seminars and register for classes in areas where we've received feedback or know we can improve. We've been to Wedding MBA twice, and will go again this year.
We always ask couples and vendors what we can do to improve, and then we take action on those suggestions. Helping the couples plan and execute the perfect day for them and their guests is a reward in itself. For us, it's all about the couples themselves and the guest experience.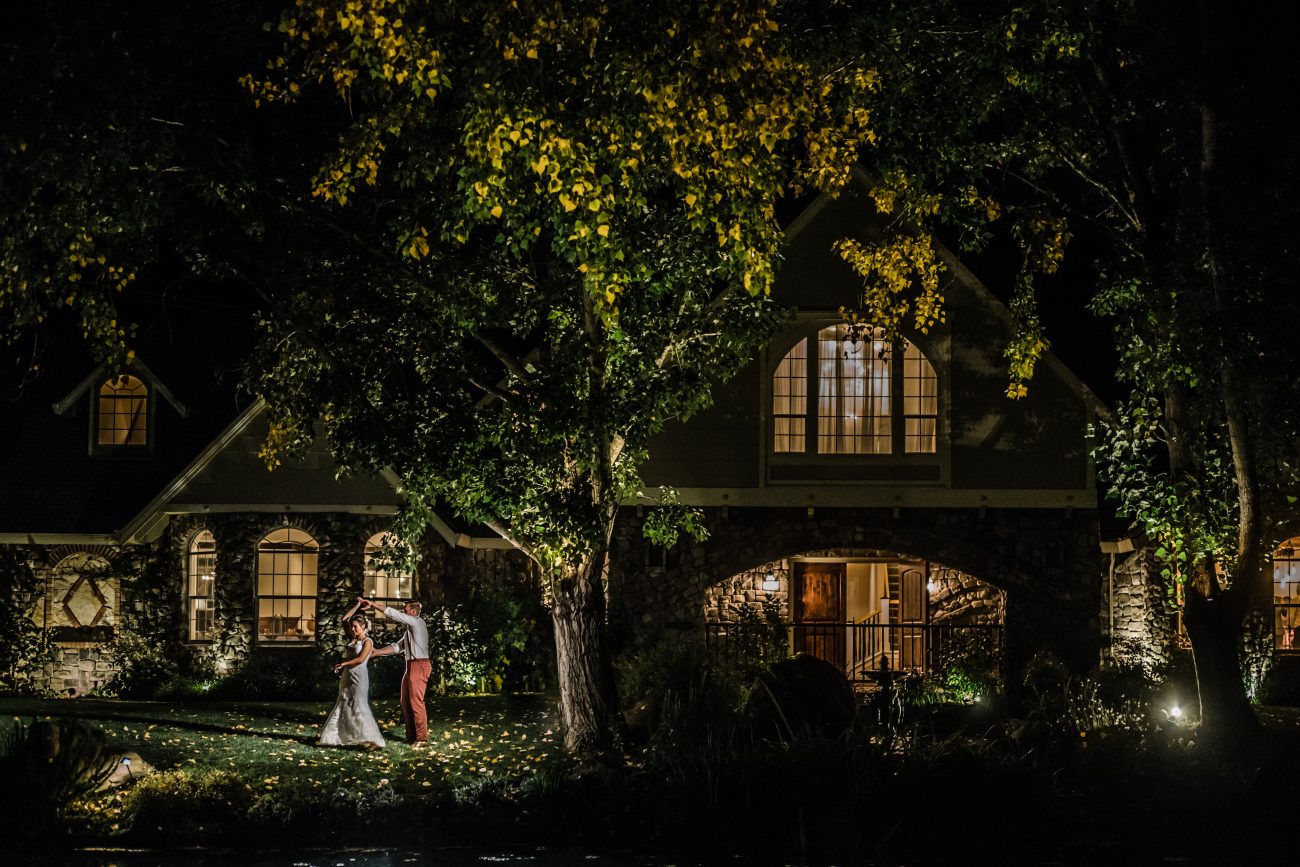 How involved are you in the planning of events that take place at MHE?
We don't participate in the planning itself, leaving that to the professional planners and event coordinators. However we're available to the couples for questions at any time, including being available on the day of their wedding. We offer advice both in person and in our Venue Guidelines, and we participate in the walk-through with the couple, their planner, and the caterer. We're working on some blog posts to help couples through the process of planning a party for 150+ people, as this is a first for most of them.
HoneyBook allows us to help the couples get things together – like the insurance coverage – and tracks the number of emails we exchange with each couple during their planning process. Some exchange as few as 50 emails with us, others have more questions and exchange over 150. We're always here to help, and try to answer questions within a few hours.
During the event, someone from the venue is always on the property. We greet the couple, planner, photographer, and caterer; making sure they know where everything is and have what they need to perform their task. But during the event, we're just the shadow that breezes through, turns on lights, checks in with everybody and the couple. It's their celebration, so we stay out of sight, but are on property to be available when we are needed.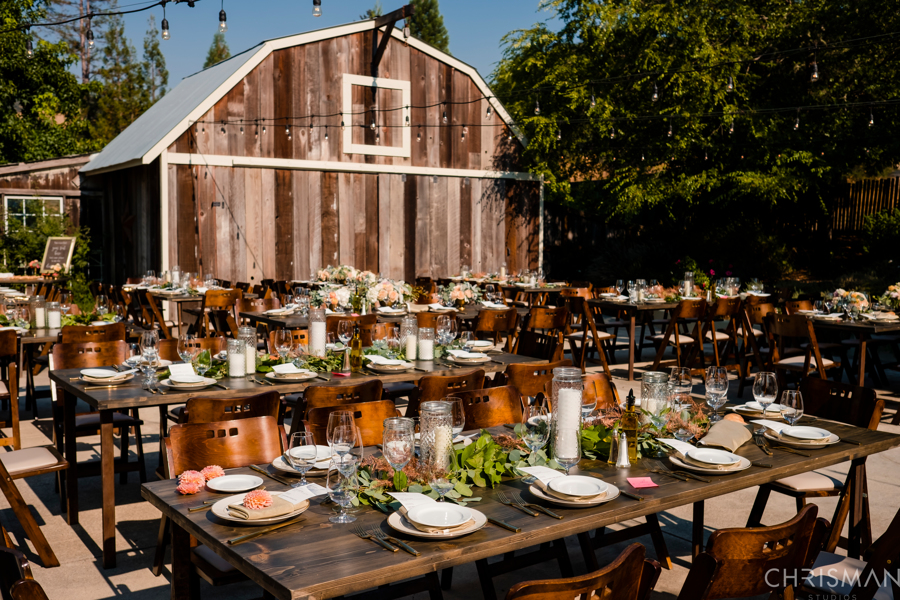 How does HoneyBook help you run your business? What led you to try it out in the first place?
HoneyBook, and some other industry specific software, have proven invaluable to MHE. HoneyBook helps us help the couple through the planning process. Rather than an avalanche of paperwork between the couple and the venue, we do everything digitally.
I don't recall how we found HoneyBook, but as it's headquartered in San Francisco, we were invited to come down and discuss our needs. It was a natural fit. We were early adopters and have never looked back. We frequently make suggestions of things that would make HoneyBook easier to use for us, and the Concierge service really helps when we have questions.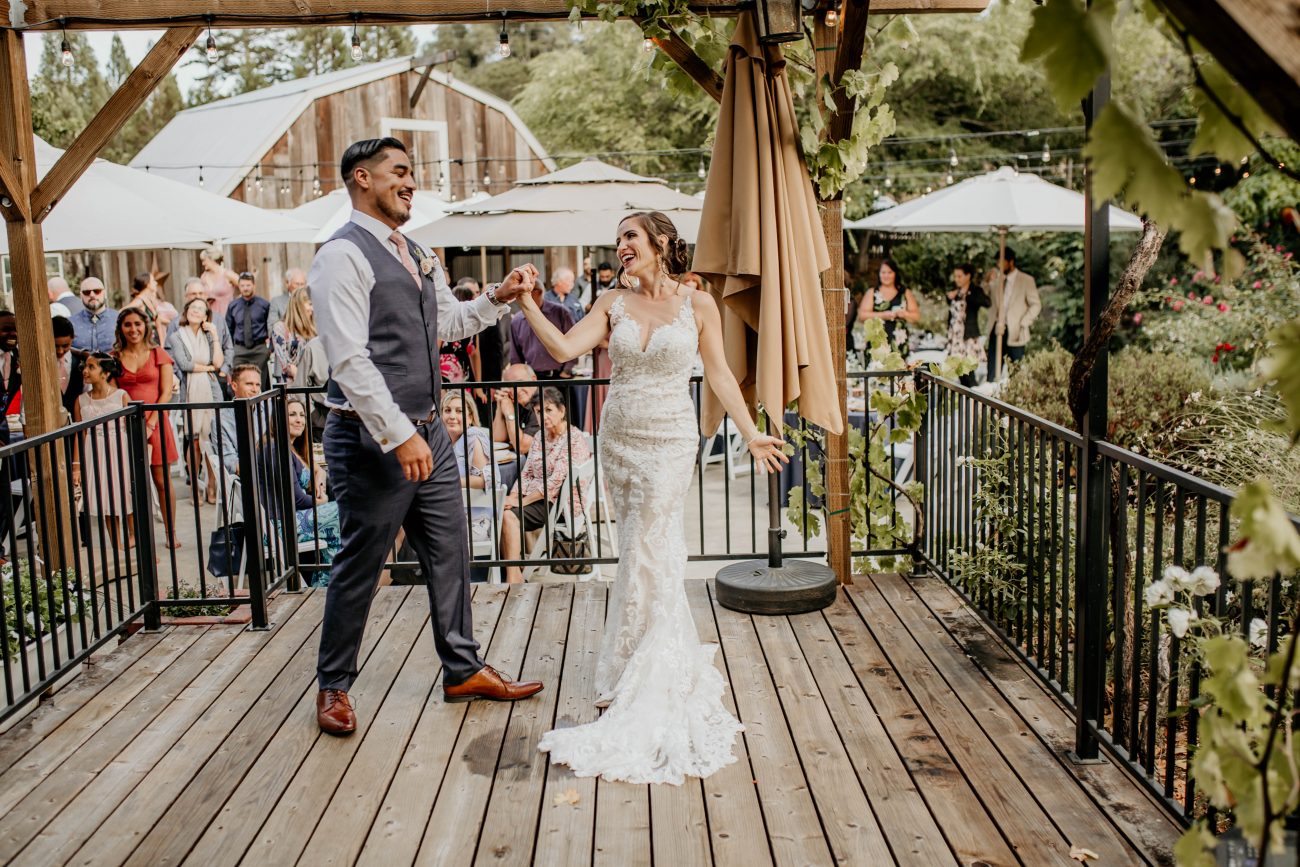 Our members are always asking how other professionals are using HoneyBook. How do you use it? Are there any tips you want to share to help others unlock the full potential?
Our goal is to be 100% digital so that we can access information from anywhere, at any time, to be able to best assist our couples. HoneyBook is a big part of what makes that happen. We explain to the couples why we use it, and why it's a benefit to them.
When we opened the venue in 2016, everything was new and sometimes hectic. Using HoneyBook helped to organize the paperwork into one place. HoneyBook even stopped a catastrophe from happening when I almost booked two weddings on the same day! Whew, crisis avoided thanks to HoneyBook.
Learn more and grow your business with HoneyBook's venue management software.