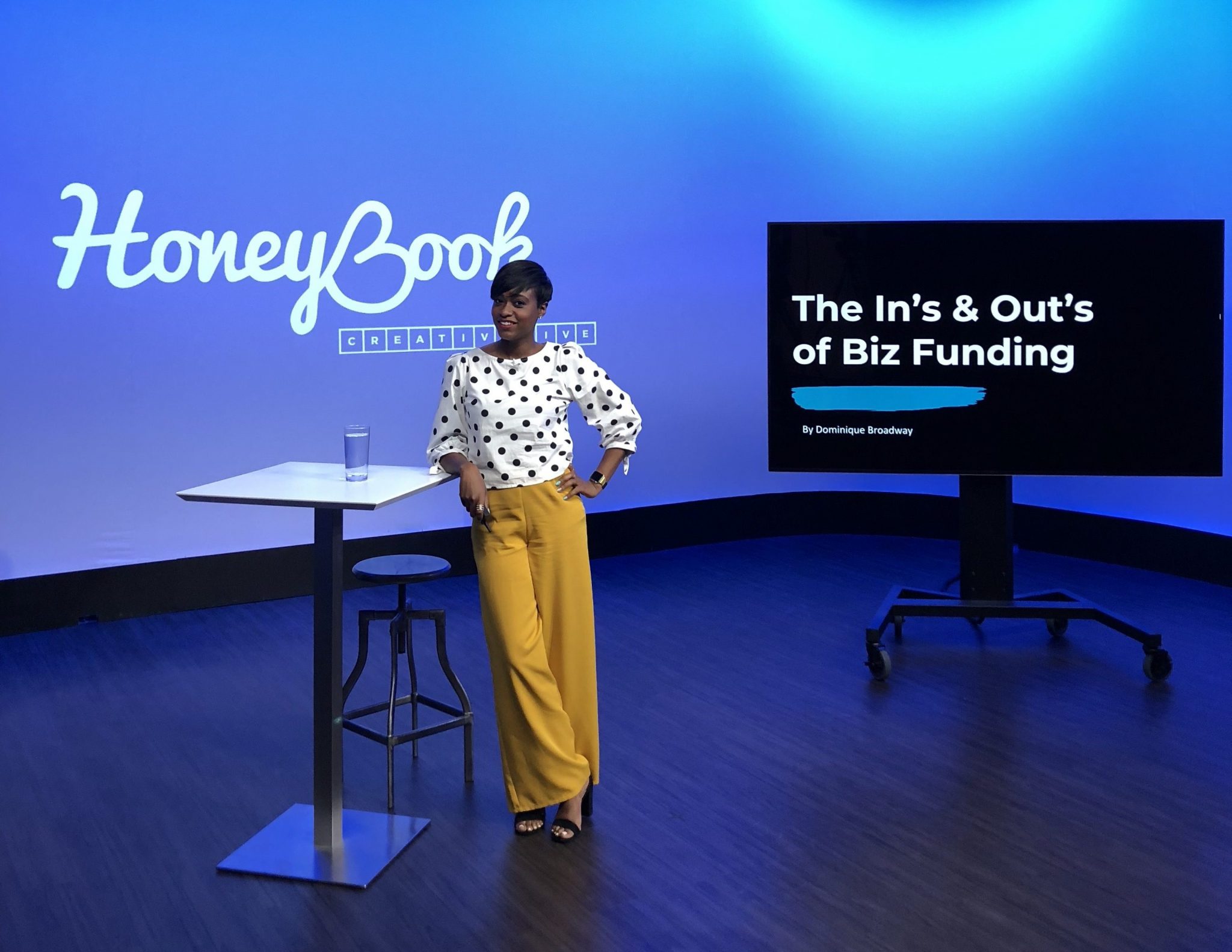 Dominique Broadway is an award-winning personal-finance expert and HoneyBook educator, working with millennials, creatives and entrepreneurs to help them demystify their finances. She was named one of the Top Financial Advisors in the United States for Millennials, Top 30 Under 30 in Washington, DC, and the DC Future Business Leader of America Businessperson of the Year. Her financial advice has been featured on Yahoo!, Huffington Post, Forbes, USA Today, Black Enterprise, Marketwatch.com, Ebony Magazine, Levo League, Refinery29 and other media outlets. We tapped Dominique to teach the finance portion of our Business Fundamentals for Creative Entrepreneurs series and are so excited to share her class when it premiers June 14. Here, she shares what her class is about, how she turned her failing business around, and her missed-connection with Toby from This Is Us (sorta).
Why did you start your own business?
I have been in the finance industry for about 11 years (yikes) and have had my business for 5 years.I started out working for major financial firms as a Financial Advisor for high net-worth clients and hated it. I had this feeling every day that I was supposed to be doing something else, something bigger. So, I quit my job and started a business. I got a booth at a conference and started promoting my services.
What does a typical work day look like? 
None of my work days are the same. Some days, I am home tapping away at the computer or having calls with clients or partners. Other days, I'm on a plane (I spend a lot of time in the air) headed to shoot content for a brand or get to a speaking engagement.
Tell us about your Put Your Money to Work: Take Control of Your Business' Finances class. What's it about? Who should watch it? 
My class is a must-see for the new or growing entrepreneur. It gives you the in's and out's of making money, managing money and building wealth as an entrepreneur. It goes deep into how to separate your business and personal expenses, taxes, how to save for retirement and more. 
What are you most excited about with the Business Fundamentals for Creative Entrepreneurs series?
I'm most excited about the numerous people who will be able to benefit and have a shift in their business from our content.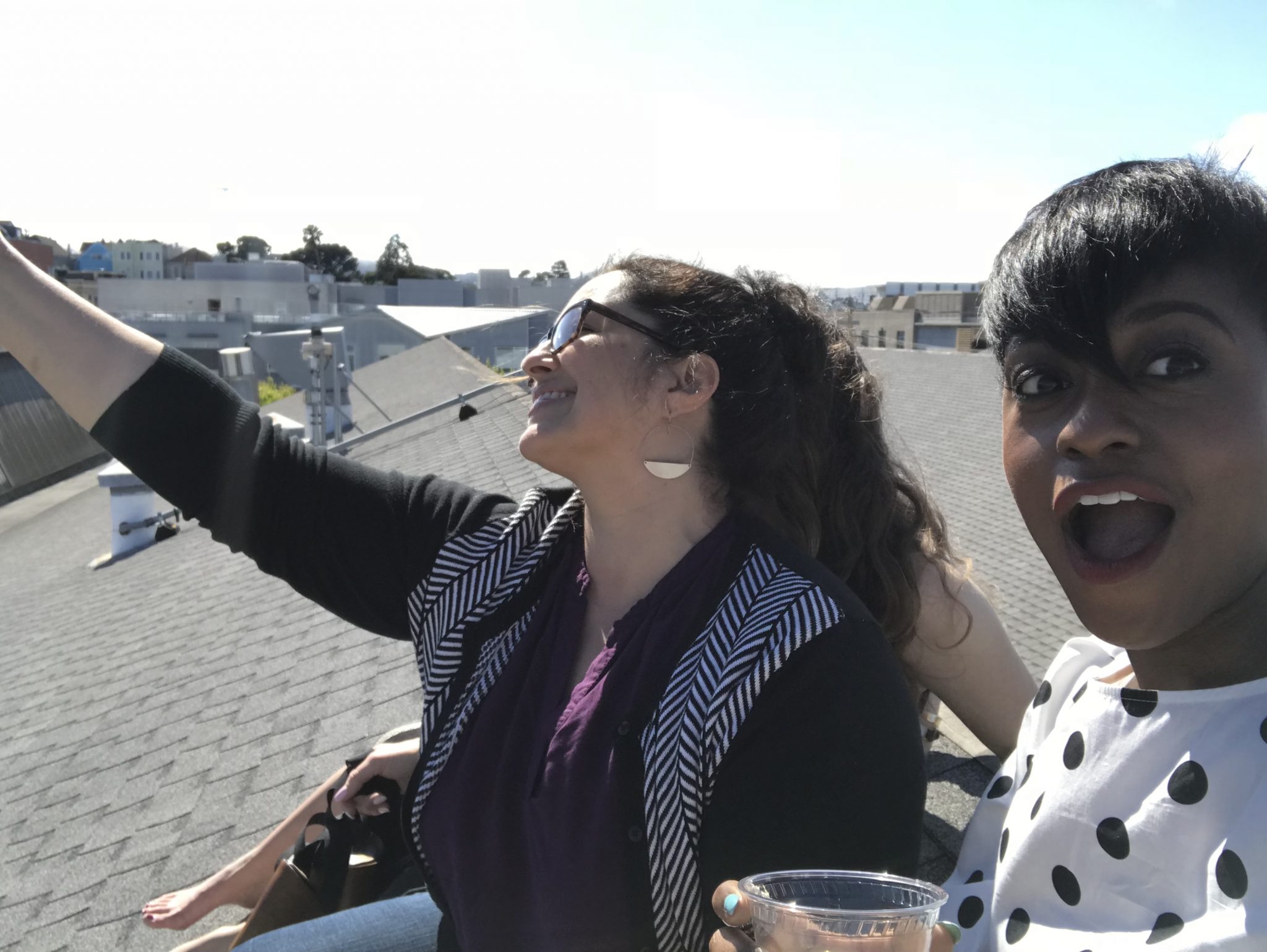 So many of us feel overwhelmed thinking about finances. Did finances ever intimidate you?
Dealing with personal finances can be super overwhelming. I have usually been pretty good with tackling them. However, there was a time after starting my business where I pretty much went broke. My finances began to intimidate me as I was scared to address the situation I had put myself in. I was finally able to share my situation and face the mess I had created. I made a list of all my bills and debt, completely reworked my budget, and contacted all of my debtors and service providers to make them aware of my financial situation. It was not easy, and it was not quick, but I was able to slowly and surely get back on track.
What do you enjoy most about a career in personal finance?
The thing I enjoy most about my career is that I can truly help people change their money stories! This can help them to lead happier, less stressful lives on their own terms.
How do you stay up to date with finance trends? 
I'm a finance nerd, so I read Marketwatch.com and WSJ.com daily and various other financial news sources.
Do you have any fun new projects coming up that you're working on?
I'm working on so many awesome new projects to make money fun. I also just launched a new podcast: Finances Demystified with Dominique Broadway.  Be sure to follow me on Instagram @dominiquebroadway and check out my website dominiquebroadway.com to stay in the loop!
How do you use HoneyBook in your business? What's your favorite feature? 
HoneyBook is great for my speaking engagements. I love the automation features!
Any funny behind-the-scenes stories from filming your class?
The filming experience was AMAZING! The entire CreativeLive and HoneyBook team made us all feel so comfortable as we filmed. We were all pretty exhausted after pouring our heart and souls into the content and can't wait for you to see the finished products.
There were so many awesome behind-the-scenes moments. One of my personal favorites was when we were all in the green room. I was waiting to get my make-up done, when I looked up and said, "Oh my gosh, that's Toby from This Is Us." The make-up artist left the room to see if it was really him. It turned out it wasn't Toby but another awesome CreativeLive producer. Another producer brought him in the room to introduce him to me as he runs the Money & Life channel there. He was wondering why I was staring at him as if we knew each other. Hilarious!
Thanks so much, Dominique!