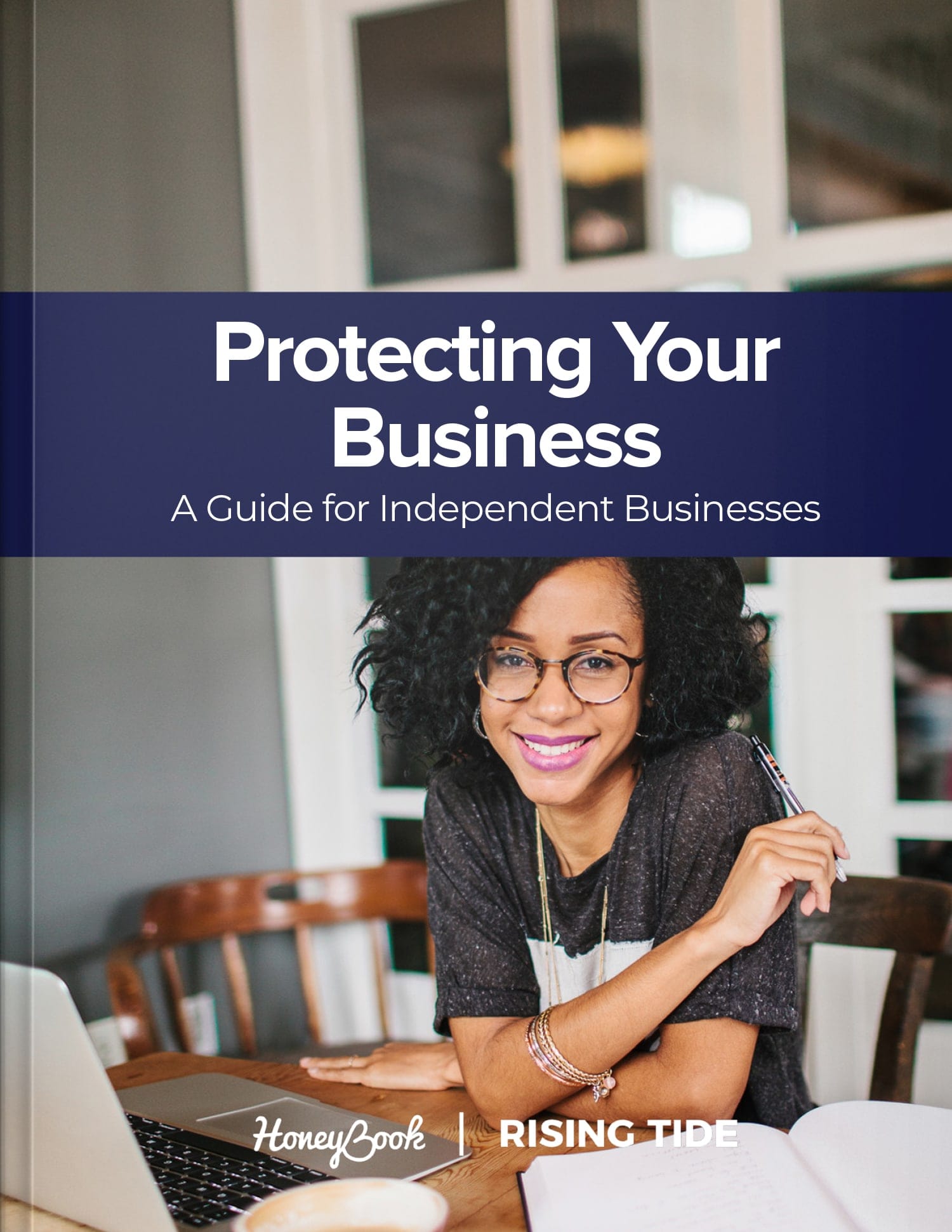 Protecting Your Business: A Guide for Independent Businesses
You've worked hard to build your business. All the energy and ideas you've poured into your marketing, branding and client relationships are worth protecting. But dealing with the legal side of running a business can be overwhelming and, when you're already wearing so many hats, it can be easy to overlook.
That's where this month's guide comes in! We're unpacking best practices for how to protect your business (read: all your hard work). From copyright and trademarks to online contracts and setting boundaries with your clients.
This month's guide covers:
What you need to protect your business
How to set clear boundaries with your clients
Information about copyright and trademarks
Consider trademarking your brand:
Is imitation the most sincere form of flattery? Not in business. Magi Fisher shares her guidance on what distinguishes a trademark from a copyright and how you can use these legal tools to protect your business. If you're still wondering about whether a trademark is the right path for your business, get a second opinion from Joey Vitale. He explains how to conduct trademark research, level up your brand and where to start when it comes to trademarking your brand properties.
Increase your client retention:
Protecting your business is good for you and your clients because, when everyone is on the same page from the start, there are fewer opportunities for misunderstanding later down the line. Claire shares best practices for how to maintain strong client relationships throughout your clientflow no matter what situations may arise.
Set clear boundaries with your clients:
When it comes to your clients, you need to protect yourself from anything that makes you feel uneasy and a contract is the best place to set clear boundaries. Kunbi Odubogun shared her advice on how to get started. As you build stronger client relationships, learn what to do if a client breaks your contract. Christina Scalera shares tips for how to deal with difficult contract breaches with confidence, maintain the health of your business and keep good connections with your clients.
Disclaimer: The advice featured in this guide and on the blog was sourced from our community members for sharing general information and knowledge. For specific legal, financial, tax, mental health and professional advice, please consult an authorized professional.