Learn how to develop client relationships where you're always on the same page. Using online contracts, you can increase client retention and protect your business.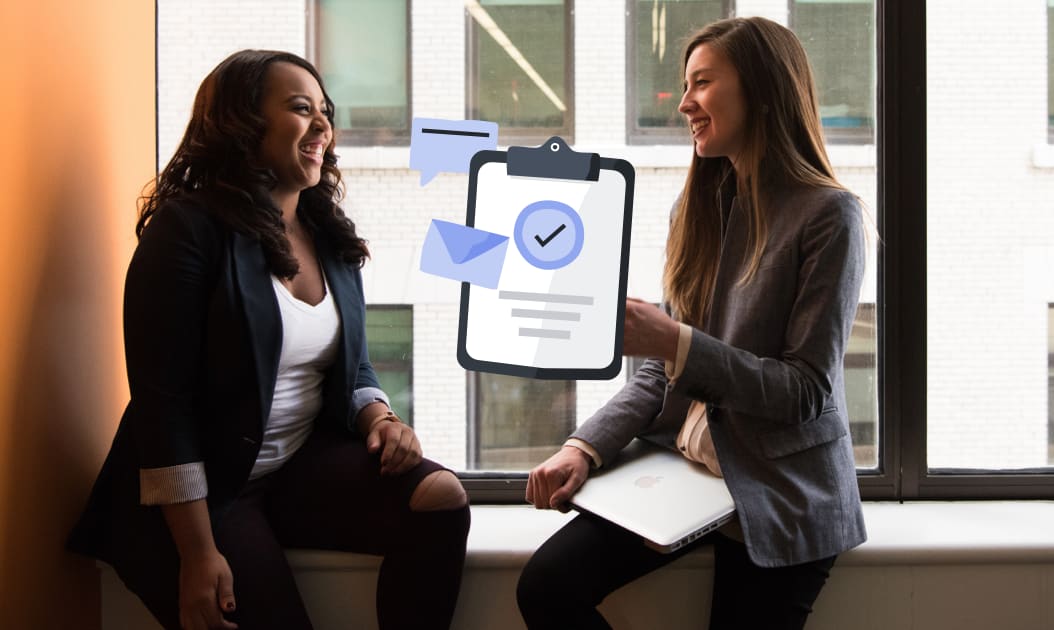 Let's be honest–we don't always see eye to eye with our clients. But ensuring smooth, simple projects is all about building strong relationships with clients that allow them to trust you and your process.
Using contracts, you can create a solid connection that enhances your client experience while also keeping your business protected.
It's more than making sure your client is signing on the right page– it's about staying on the same page before, during and after your projects.
Communicate Your Terms from the Start
From the point of initial contact, it's not too early to start communicating your terms and expectations. Everyone has the potential to book with you, so it's important to understand your client and see if they're willing to stay on the same page as you throughout the entire project.
Start discussing your work processes even before you send it to them in writing through a contract. At this stage, you can begin building client relationships through your intake calls or introductory materials. For example, you can use a digital brochure to send your pricing and service options as well as details about your communication preferences and work style.
If you aren't used to communicating so much so soon, think of it as a great way to introduce more of your brand. Most clients will appreciate the transparency up front and will be interested in getting a peek into what it's like to work with you.
Just be sure that when you're ready to move forward, you translate everything into your online contract. Even if you use a template, incorporate anything specific you've discussed, such as the scope of work and any new accommodations.
Consider Clauses Unique to Your Business
Before you send your contracts, make sure you're addressing any terms that are specific to your business. For example, if you're in the events space, you'll want to include a force majeure clause that removes your liability if an "act of God" affects your event or project. Some examples include earthquakes, flooding, storms and pandemics (yes, COVID!).
Another example is the confidentiality clause for business coaches, which holds you accountable for maintaining the privacy of your clients, especially since you'll likely be discussing private business information.
These clauses should supplement your standard contract terms that protect your business while working with all types of clients. Standard clauses include cancellation, rescheduling, safe working environment, limit of liability and more.
When your contract successfully covers every aspect of your business, you're leaving no room for confusion or clients not understanding the way you work.
Clear Up Questions Before Contract Signing
Unfortunately, some clients won't take the time to read through your entire contract. If you want to double-check that you're on the same page, sometimes you have to lead them to it.
When you send your contracts, you can simultaneously send a link to your online meeting scheduler to open the opportunity for any last questions. You can also point your clients to specific clauses or parts of the contract that might be unique to your business or especially important. 
With HoneyBook, you can send a questionnaire along with your contract to offer a dedicated space for questions. Clients can drop in any last thoughts before sending, which helps you know they're definitely on the same page and ready to move forward without any confusion.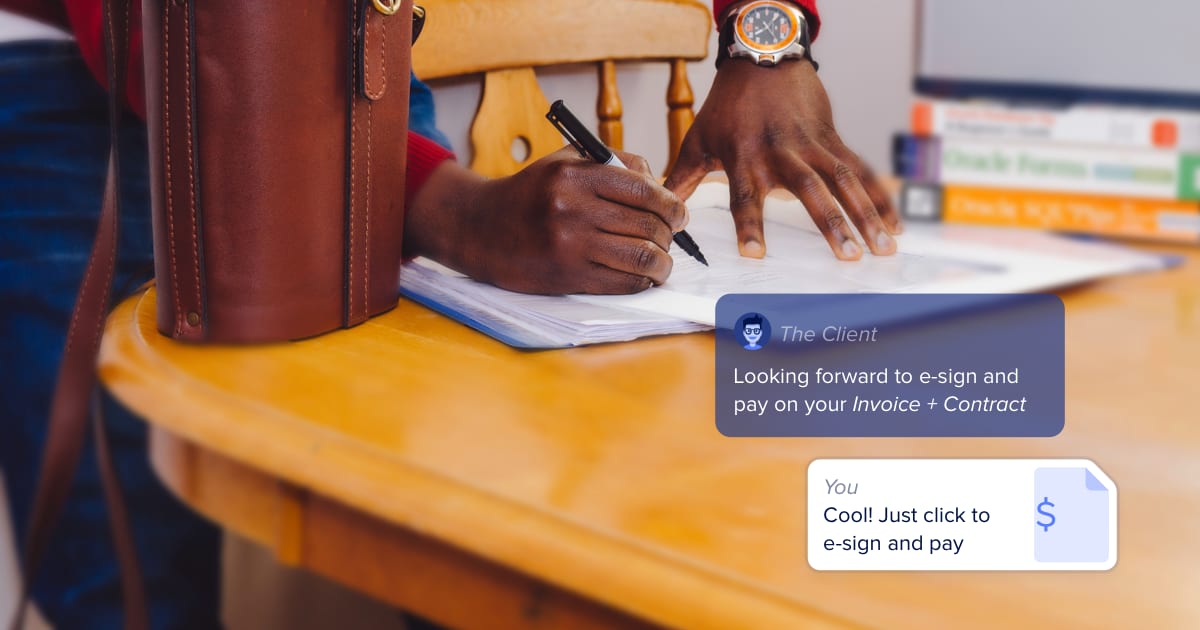 Make it Easy to Sign and Pay
Once you've agreed on all your terms and expectations together, it's time to move forward with contract signing and payment. This step of the process might not seem straightforward, but you'll want to be sure you get it right. It's one of those steps in your clientflow that no one thinks about until it goes wrong and then it's too late, your client has had a poor experience.
If your system for contract signing and payment processing is faulty or doesn't feel secure, your clients might feel significantly concerned. On the other hand, making this step as smooth and seamless as possible will ensure your projects get started on the right foot. If they feel comfortable paying for your services, you'll have the foundation for a long-lasting client relationship.
To save yourself time, use proposal software that sends your contracts and online invoices together. You won't have to worry about navigating multiple platforms, and your clients will appreciate a single, simple step. By sending both at once, you'll also be able to confirm your clients are on the same page before agreeing to work with you and paying.
What If Your Boundaries and Contract are Broken?
Despite your work toward getting on the same page, a client may break your contract. If this happens, the first step is to take a deep breath. Contract breaches can be as small as scope creep, or they could be as frustrating as failure to pay.
Regardless of the issue, communication with your client is key. Your client may have breached your contract for a number of reasons, and they might not even be aware that they broke the contract at all. Come to your client with the issue and determine what went wrong as well as how to move forward. Even if you communicate via phone calls, get everything in writing so you have a record.
One common breach of contract is late payments. In this scenario, your client isn't sticking with the payment schedule they agreed on by signing your contract. Many times, this might mean they're unable to pay moving forward, which you can remedy by limiting the scope of work and/or stopping the project.
If coming to an agreement doesn't work, it's time to get help from a business lawyer. They can help you understand your best options for moving forward.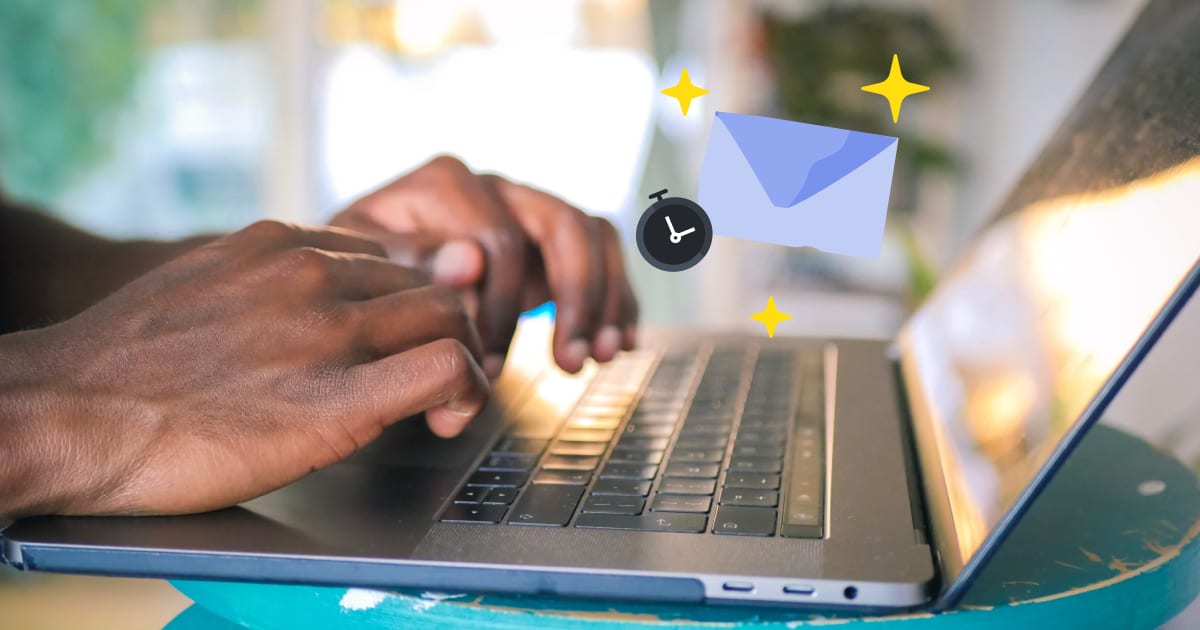 Continuing a Client Relationship After a Project
In order to build the strongest client relationships, communication is vital throughout each project, especially at key moments like contract signing. Many business owners think that the relationship ends once a project is over, but that's far from the truth– the effort you put in after your project can still help your client feel heard and understood.
Even if you offer one-off services like wedding photography or doula services, you can still foster long-term relationships to gain new referrals.
Continue to stay on the same page as your clients by sending a newsletter or periodic emails to touch base. Your post-project relationship can include special offers, education or simple opportunities for delight.
Learning how to develop client relationships is all about thinking in the long term. Consider how your project will go, including everything that could go wrong, but also look to your future relationship with each client. With the right client experience and airtight contracts, you can build trust and count on repeat business.