Worried about business slowing down? We looked into what other independent business owners are saying and feeling so you can get a better understanding of what to expect in the current economy. Plus, use these recession-proof strategies to protect your business.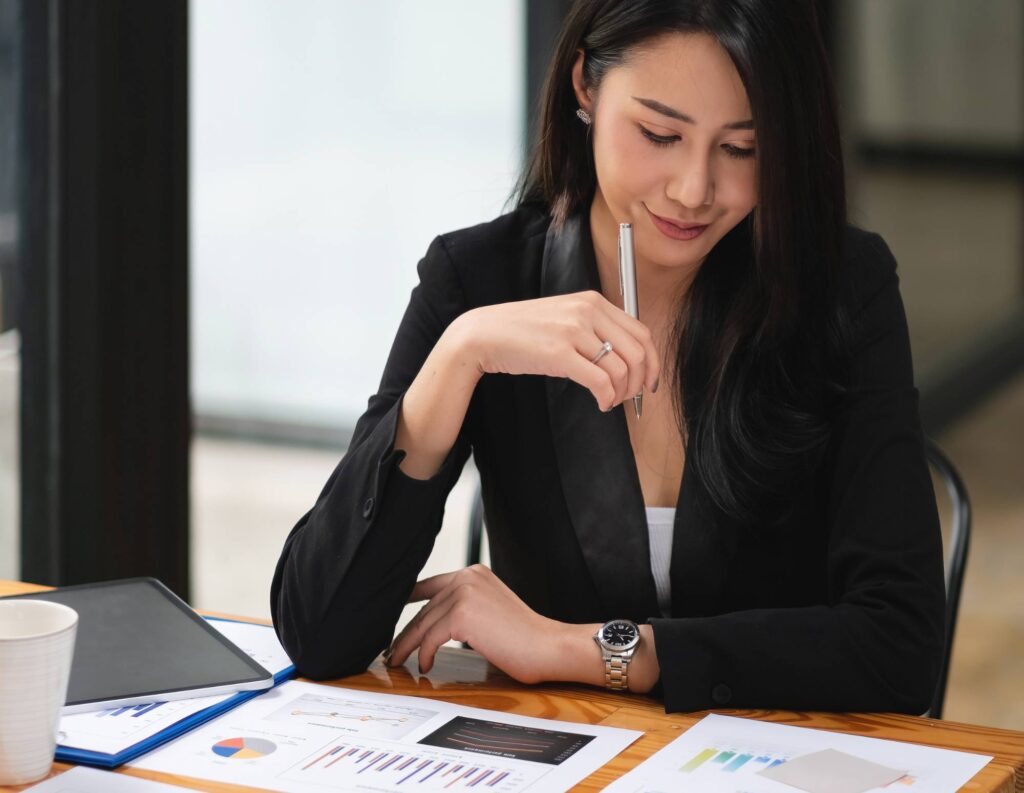 Jump to:
Are we in a recession? What we're seeing in the news
Trying to understand if we're in a recession or headed for a recession has been a hot topic for a while now, beginning in 2022. When you try to answer the question "Are we in a recession" you'll probably see a lot of mixed news out there.
Inflation is currently still high, but the job market is growing. And while consumer spending is on a downward trend, the slowdown isn't at a rapid pace right now. More consumers seem to be tightening their budgets and spending less on goods and products, though many are still spending on services, travel, and experiences.
With all the conflicting news out there it can be hard to know what's really going on. The key takeaway, as dissatisfying as it may seem, is that we are facing economic uncertainty. However, regardless of whether a full-blown recession is coming, we know these aren't prosperous economic conditions. That means it's a good opportunity to recession-proof your business now and re-prioritize your focus areas while you have the time and opportunity to do so.
What we're seeing among independent businesses
Among HoneyBook members, we're hearing that the current news about an economic downturn does feel applicable to many of their businesses. Some independents are reporting fewer leads this year compared to last year, or lower-value projects compared to last year.
On average, our members are seeing small declines in year-over-year bookings since mid 2022, which indicates a slowdown from the pandemic recovery and the boom in business that many businesses had in 2021 and early 2022.
We have seen that our members' total transaction amounts are growing year-over-year on average, but the growth rate is lower than pre-COVID and COVID recovery years (pre-2020, and 2021-2022, respectively).
What if I'm in the events industry?
When we look back at 2021 and 2022, both event industries and other service-based industries enjoyed a post-pandemic boom, but many in the event space experienced a more substantial uptick. If you're a wedding photographer, for example, you may have had a high rate of bookings due to weddings being rescheduled after COVID delays.
Within our data, we saw that the average HoneyBook member in the event industry booked $58,000 in 2019, $47,000 in 2020 (-20% less than 2019), $64,000 in 2021 (+10% more than 2019), and $61,000 in 2022 (+5% more than 2019).
In summary, the events industry was disproportionally impacted by the pandemic compared to other industries (with both a more significant slowdown and a boom afterward). In the face of a recession, it seems that this pattern might also be repeating itself, meaning that those in the events industry face a starker downturn in business compared to other industries.
Our members in the events industry are also reporting lower bookings this year compared to prior years, which may be due to the average consumer deciding to tighten their budget and spend less on a wedding.
Ultimately, it's good to understand how the economy is trending right now. But, keep in mind that there are many strategies you can take to navigate higher inflation and slower business.
7 strategies you can use to recession-proof your business
Whether you're in the events industry or not, the news and insights about a recession don't need to cause alarm. Though business may be slowing down, we aren't seeing it dip significantly below pre-pandemic levels right now.
However, any slow season like this one can impact your business, and it's best to take steps toward lessening that impact. With help from HoneyBook members, we've put together seven recession-proof strategies you can use in your business.
1. Start broadening your audience
In many ways, business is simply a numbers game. Though some consumers may be tightening their budgets, others are in a better position to continue seeking out services.
In the current climate, it's important to reach a larger segment of your target audience so that you can connect with more leads who are ready to buy. Here are some strategies that you can use to reach a broader audience:
Send a higher volume of cold outreach emails: Try tapping into your contact list to see if you can find new business. From there, use ChatGPT or another generative AI system to develop personalized outreach emails. You can also use a tool like LinkedIn Sales Navigator to develop a list of potential leads and reach out to them via LinkedIn, again using AT-generated messages. With either tactic, just be sure you aren't mass-sending emails that can mark you as spam.
Boost your advertising budget: If you already have advertising campaigns that are reaching your desired audience, consider allocating more budget to them to increase your reach. This approach is best when you already have a strategy that is working for your business. Advertising may be an area you want to restrict right now to keep expenses lean. It all depends on how confident you are about your ad performance.
Diversify your offerings: We'll speak more on this later, but one thing to consider right now is diversifying your offerings. Say you're a wedding planner that's noticed fewer bookings. Perhaps you can pivot to offer more broad event planning. Or, tap into your skillset of organization planning to start offering VA services.
2. Consider freelancing or taking on temp work
If you're feeling like your business can't sustain itself with your current bookings, consider freelancing on the side or taking on temp work. Though this may not be your ideal solution, it can be a temporary aid to ensure you're still bringing in income.
Keep an eye on your cash flow to determine if it's something that you should start looking into. You'll feel more comfortable and less stressed if you start taking on some side work now, versus panicking to find options later.
Here are some freelancing options and resources you can use:
3. Niche down to specialize your services
If you're starting to get fewer leads, take a look at the services they're interested in. It may be that your audience is only interested in a specific package or service right now, and your other options aren't getting as much attention.
If so, consider focusing on that service or package to pivot your energy toward your biggest revenue sources.
Particularly during a recession, you may not want to focus on expanding your business. Instead, niching down can ensure you're putting your energy where you need it the most.
4. Diversify your services and create new offerings
Niching down may not be the best path forward if you don't have an offering that's clearly generating most of your revenue. Instead, you can also explore adding on services or diversifying to reach a broader audience.
This strategy can take on different forms: diversifying your offerings and/or diversifying your pricing. Especially for consumers who are tightening their budgets right now, it can be helpful to develop new pricing to accommodate their needs. You can either adjust your current pricing or develop new services and packages that are at a lower price point.
Recently, we've seen HoneyBook members taking on this strategy. Angelina Davis, founder of Excel at Consulting, said that she created "the addition of a lower-priced tier with options for up sells and down sells."
When it comes to your offerings, also consider how you can pivot what you have now. It may be that subtle changes can have the most impact, like offering more digital products and downloadable solutions. Or, you may want to temporarily pivot to an entirely new niche.
Consider your skillset and the types of services that people are looking for right now. For example, some of the top recession-proof businesses this year include PR agencies, interior design services, marketing consulting services, graphic design services, and advertising agencies. If you already use similar skills in your day-to-day offerings, it can be easy to get set up with a new offering.
5. Adjust your marketing and clientflow
Consumers are looking for the best bang for their buck right now, so it's more important than ever to speak to the value you provide. This comes into play with both your marketing efforts and your clientflow.
When it comes to your marketing, it's more important than ever to make sure you have a cohesive brand. Though this is always true in successful marketing, be sure to speak to your business's value propositions or the solutions you provide.
Within your clientflow, you want to ensure you're offering a great client experience as well as more flexibility than you might normally offer. If you typically offer instant booking, for example, perhaps you can build in more touchpoints with clients before booking to see if they need custom packages. It can also be an opportunity to up-sell additional services.
Take it from Brandi Liley, HoneyBook Pro and CEO of Luneer Mgmt, who's made a series of changes starting with her services to her marketing efforts and her clientflow. 
"We've expanded our services, adjusted messaging, offered payment plans, and more flexibility with payment types. We're being much more flexible with how we work with people to accommodate the fear they have with investing in new services during this time to give them the feeling of more control within their business relationship with us," said Brandi.
6. Join a community and build a referral network
There's strength in numbers, and it's important to remember that you aren't alone right now. If you're feeling stressed about your leads and bookings, there are many other business owners who are feeling exactly the same.
To help, we recommend joining a business community that can offer tips and advice, help you build a referral network, and ultimately help you feel more grounded and confident.
Join a community that is invested in your business as much as you are. Not only that but they hold you accountable, their energy keeps you motivated and you're taking actionable steps that move you & your business forward. Not only are you building long-term connections but you'll have an evergreen outreach source. And the bonus is it naturally creates a win-win-win situation for everyone. – Isabelle Sarley, Email Copywriter and Strategist
Some of the best places to look are on Facebook and LinkedIn, or you can find local meetups through a platform like Meetup.com.
7. Create a financial strategy for a recession
Lastly, the biggest part of recession-proofing and preparing your business involves creating a financial strategy. We recommend speaking with an accountant or a financial advisor for advice specific to your business. At the minimum, start considering the following:
Evaluate your expenses: Times like these show how important it is to have all your financial data in one place. If you don't, you can always start with bank statements, but it'll make it much easier to see your profit and loss as a single report. Consider all of your expenses and ask yourself if you can cut back or drop certain expenses altogether in order to make your business more profitable.
Pro tip
HoneyBook lets you see all of your reports on one page, including your booking amounts, collected payments, and outstanding payments. Plus, it integrates seamlessly with Quickbooks for more comprehensive financial reporting.
Reevaluate your savings: Now is also the perfect time to reevaluate your saving strategy. We aren't in a full-blown recession, but there continue to be signs that the economy is slowing down. If things continue to slow down, you'll want extra cash on hand to keep your business moving. Consider slowly increasing the amount you're saving each month.
Line up financing options: To make sure you have a cash cushion, you can also line up financing options. This doesn't necessarily mean applying for loans immediately. Instead, Take the time to research which loans you might qualify for, or consider accessing more business credit.
Disclaimer: For specific financial, accounting, and professional advice, please consult an authorized professional.
Taking the opportunity to pivot with recession-proof strategies
Though a slow season may be disheartening at first, it can be a great opportunity to pivot your business and rethink your strategies—things you may not have had the chance to do in a while.
Independent business owner Isabelle Sarley said it the best: "Any recession is applicable to all businesses, it just comes down to how we pivot to flow with the situation and our mindset. Personally, this lights a fire under me to make more investments, get uncomfortable and say yes to aligned opportunities."
Whether it's your service offerings, financials, marketing, or other areas, right now is the best time to reevaluate and create a plan that keeps your revenue up and cash flow steady. We are not in a recession at the moment, so you have the opportunity to ensure you have strategies in place that will allow your business to sail smoothly through uncertain times.