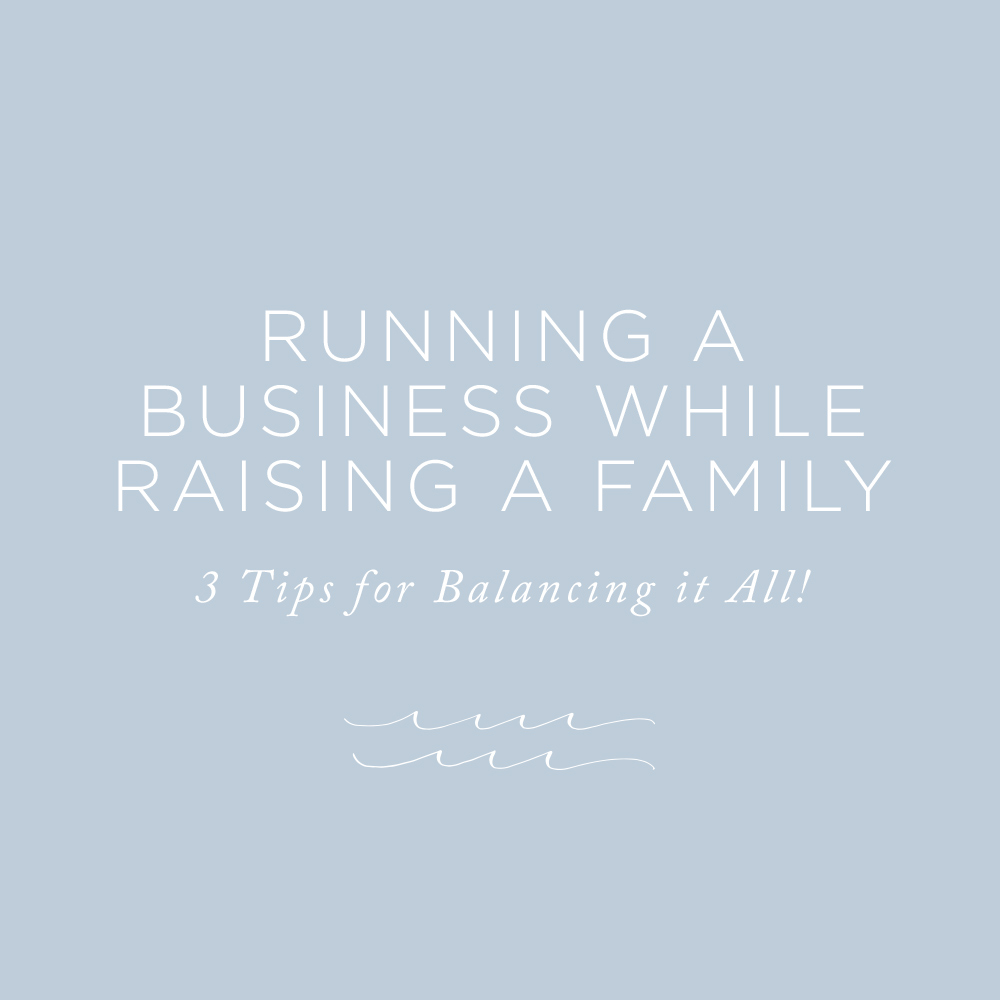 Happy Monday Rising Tide Community!
Balance is truly an art, and I wish there was a course taught on this when I was in undergrad. Since it wasn't, I learned balance first-hand through the school of marriage, parenthood and entrepreneurship. So the question is how can you effectively do it "all"…run a business and take care of your family? Well, there is no simple answer to this question, but what I can tell you is you can do it! How do I know? Because I take on the roles of wifey, mommy and boss lady proudly!
I've been married to the love of my life six years, and we have two amazing kids, ages 4 and 1, who are our greatest joys! I love everything weddings and events related, and since 2012 I've pursued my passion professionally through my company, Sensational Soirees. Prioritizing and knowing that I'm on the exact path I'm supposed to be on has been key in achieving my personal definition of success at this thing called balance.  While I don't profess to always get it right, I have three key tips that have proven helpful to me, and can be applied in your life starting today regardless of your business and make-up of your family:

Prioritize and Schedule
It is important to analyze your life and set a clear vision in order to be successful and achieve happiness. I created a vision board at the beginning of the year, which has been useful in keeping my vision and priorities before me on a daily basis. It is a major priority to make sure my family feels that I'm "present" and ready to shower them with attention, enthusiasm and love daily. One way I ensure they feel that love is by giving them my undivided attention when it's "family time". For some families, implementing a no texting and social media rule during dinner, will allow you to better enjoy that time of connecting with one another, free of distractions. For running my business, the quality of my service is a priority, and not the quantity of events I plan and design. Therefore, to give my clients the best of me and better fulfill my company's mission, I put a cap on the number of events I will accept in a given month/year.  
Once you determine your key priorities, safeguard them! Then you must create a schedule and routines that are in tune with those priorities. I love using the calendar feature in my email and the Day Designer planner from Target to note ALL of my family's schedules, business meetings, client bookings, to do lists and more.  It might sound a little OCD to have two scheduling tools, but I must have everything noted electronically and then on paper to check off upon completion. For my husband and I to stay in sync, we simply put up a blank monthly calendar on the refrigerator that we update with our weekly schedules. Prioritizing and scheduling will help you minimize overcommitting and becoming overwhelmed, so that you avoid presenting a frazzled and worn out version of you.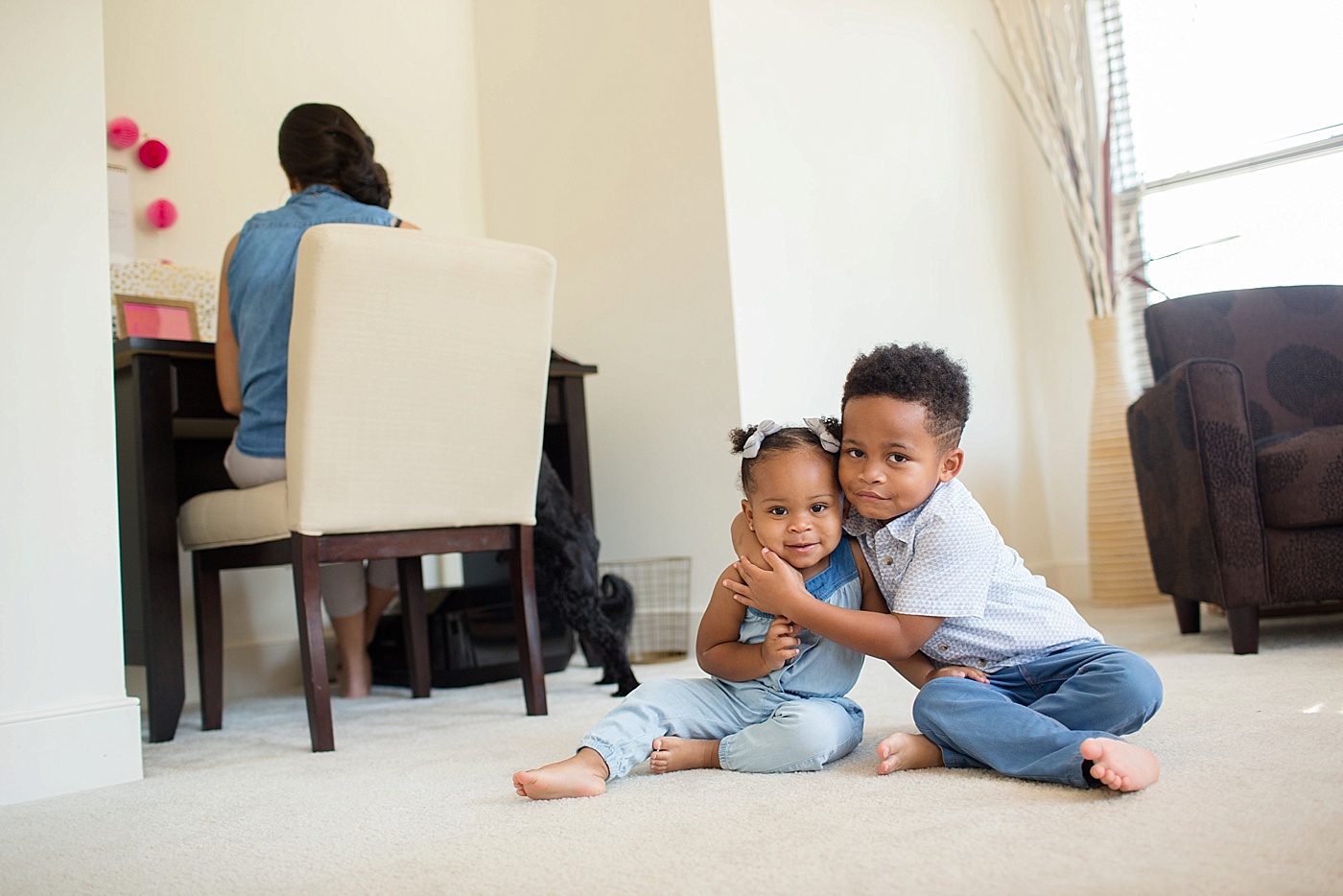 Understand it takes a village
We grow up wanting to be superwoman or superman, but even superheroes need help saving the day. You have to embrace that you can do a lot, but you can't do everything. We've all heard the phrase "it takes a village to raise a child", but I believe adults need a village or support system, too. My first line of support is my husband, and together we truly divide and conquer the responsibilities for our family. While my husband gets our son ready for school, I'm getting our daughter ready at the same time, and this form of sharing the load helps our days and family run better.
Whether you are married or not, have that village to help with your children. I know first-hand sometimes guilt creeps in if you need help; I still cry every time I leave my kids to go on vacation with my husband or friends. However, I'm so thankful for our family and close friends who are there to love and show my kids a fun time when needed. Likewise in business, whether you have employees or primarily work solo, having those who help support your business goals is important. When you have a circle of support, a greater level of balance and success can be achieved.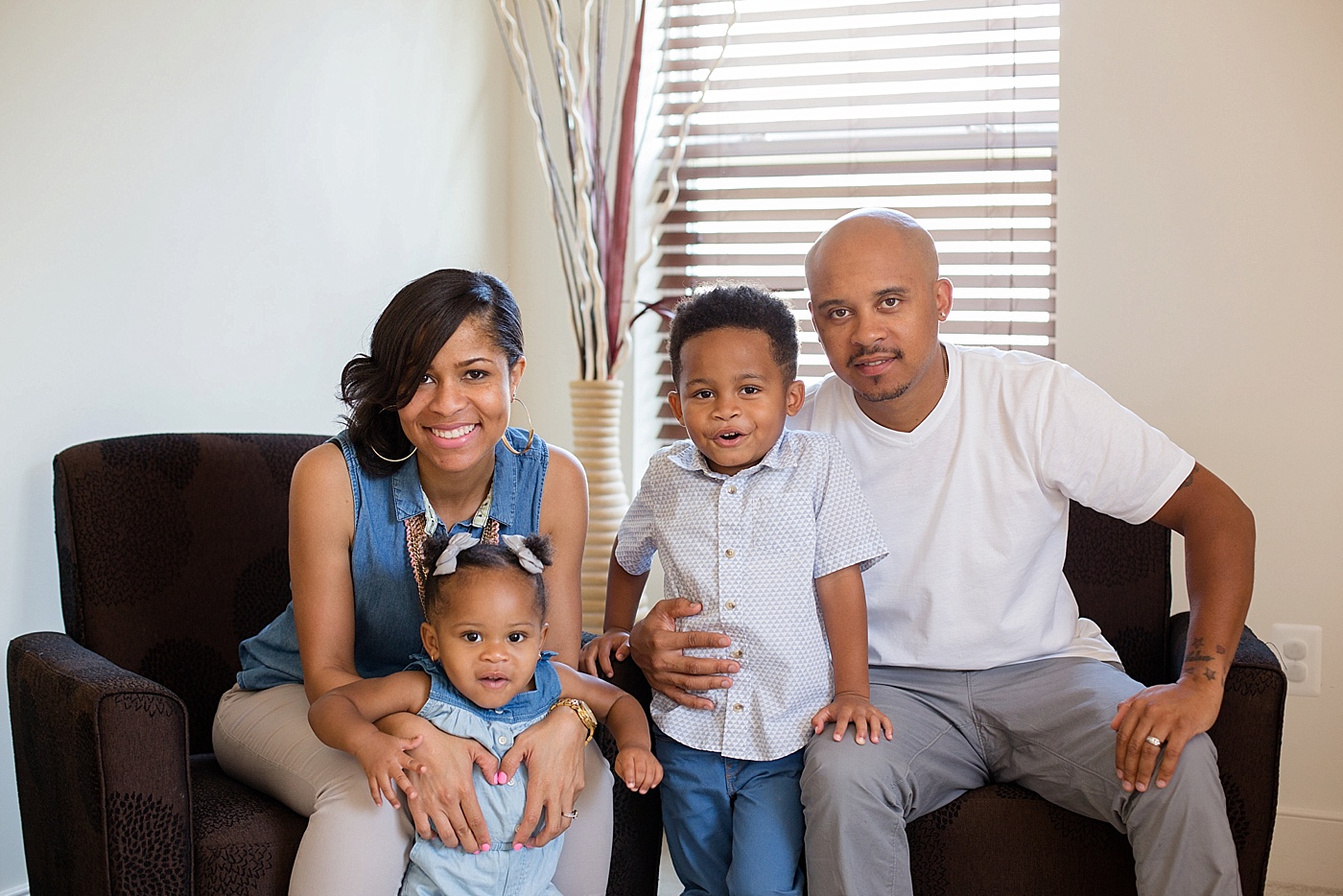 Don't forget about you
Sometimes we get consumed doting on our spouses, having fun with our kids, and building amazing businesses, that we put ourselves on the back burner. Family and business are priorities for sure, but don't forget the other things that make you "you". I personally believe that I'm even better to everyone and everything after I enjoy some good ole "me time". Whether it's a trip to the spa, retail therapy, or simply reading a book and enjoying lunch at Panera Bread, it's essential for me to have those moments where I'm simply Shalyce with Shalyce.
You have to make time for rest, fun, healthy habits and daily inspiration, so that you have the energy and optimistic mindset to conquer each day, run your business and keep family first. Incorporating multi-vitamins, inspirational and upbeat music, monthly outings with friends and forcing myself to get sleep are some things that help give me a boost. Also, try taking yourself on a date once a week, and it can be as simple as sitting down and grabbing frozen yogurt. The key is to be good to yourself, and in turn it will make you better for your family and business.
I hope these three simple tips reaffirm or give you hope in your ability to successfully run your business while raising your family. You can do it! What are some things you do to create balance in your work and life?
Sensationally yours,
Shalyce

* Photographs by Tamara Pizzeck