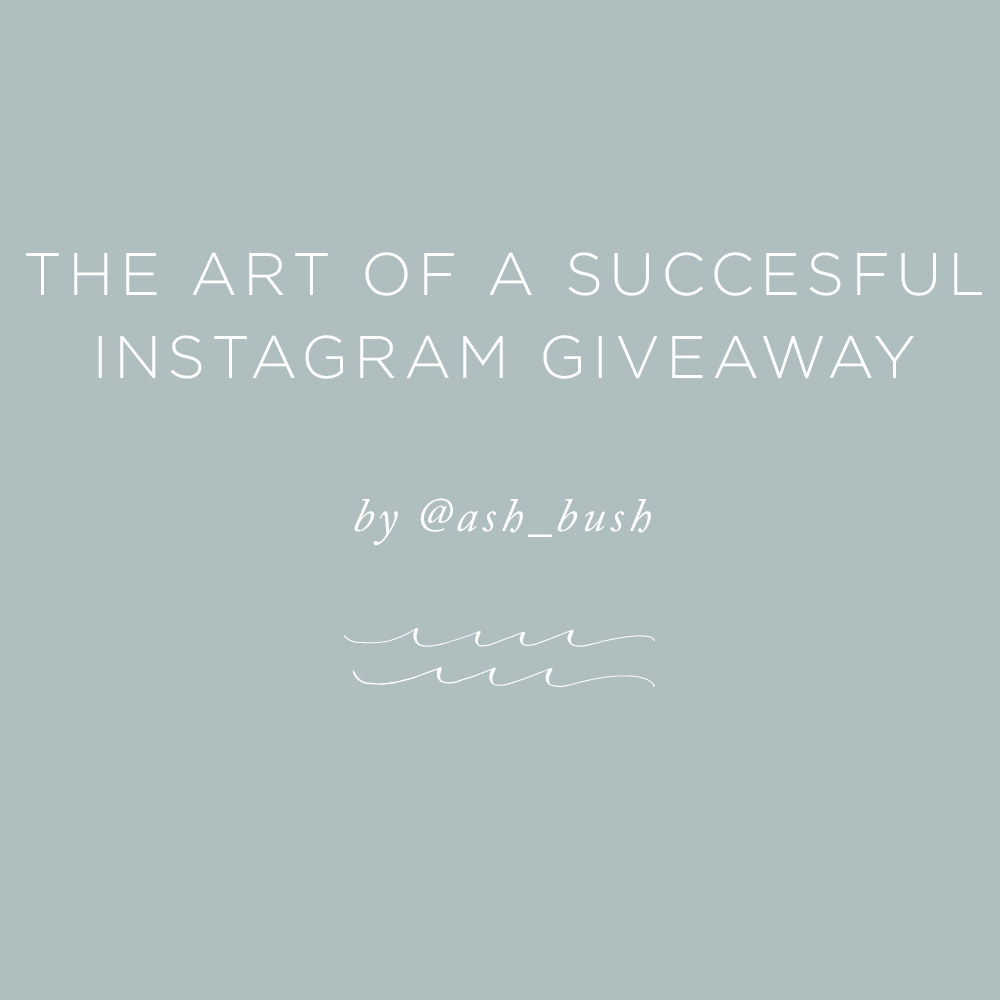 Giveaways can be a fun way to interact with and gain more followers, while also giving back to the community you're building.
The very first giveaway I ever hosted was one that I carefully 'planned' out. One day went by… no entries. Two days… no entries. Three days… I was starting to think that maybe I had no idea what I was doing. I wanted to delete it, pretend it never happened. Instead I took a long hard look at why it was failing.
Since that first giveaway I've hosted many more and even launched a 'Year of Nib-Holders' giveaway, which has taken me from 1,000 followers to over 18,000 in 9 months. These are the basic principles to hosting a successful Instagram giveaway…
Know your audience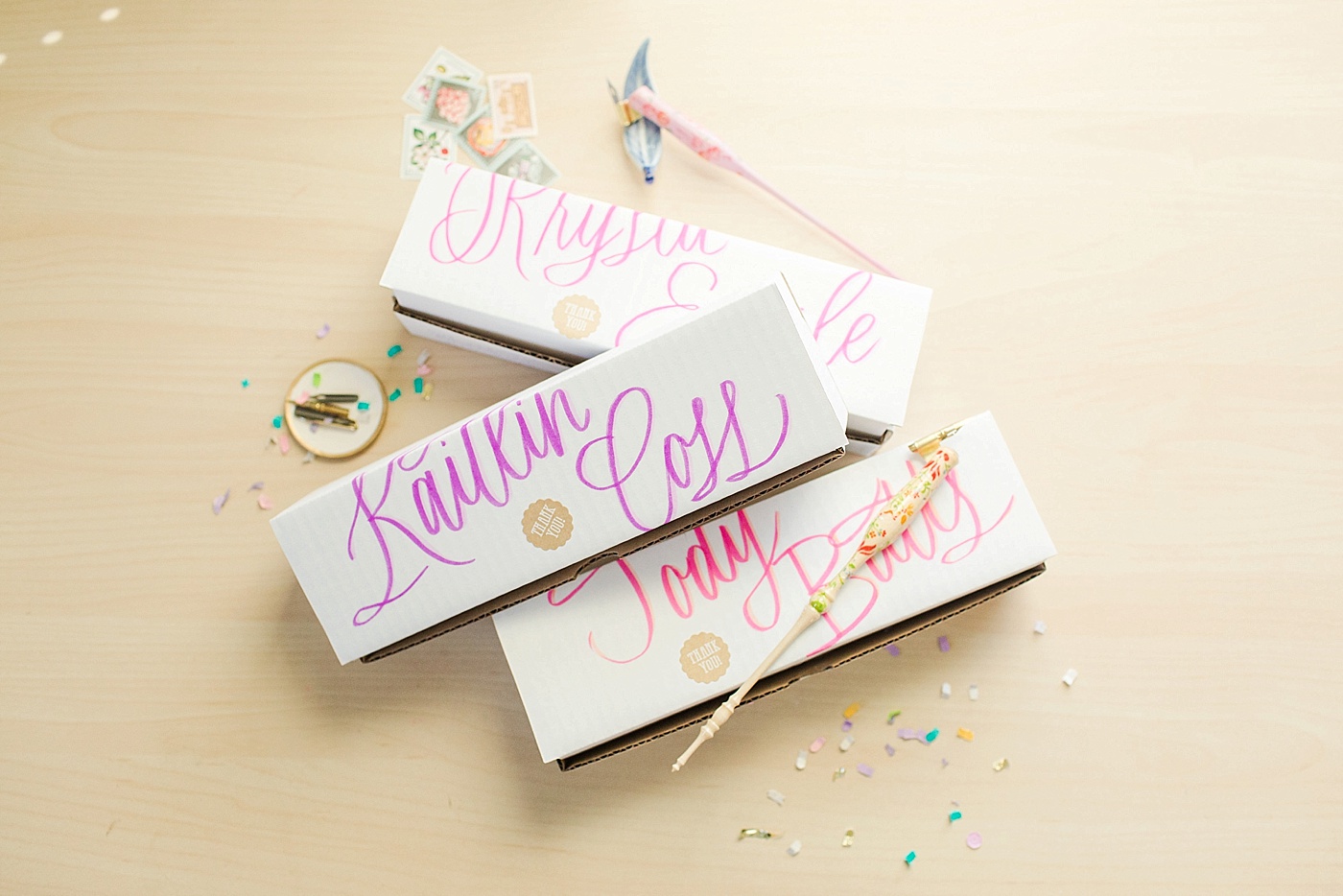 Who is your target audience? New moms? Brides? Small business owners? Other creatives? What is something you offer that they could use? A photo package? A cute outfit? Inspiring prints? Marketing materials? A coaching session? Offer up a taste of what you do and why they need it.
Provide something of value
Get specific. We've all seen those loop giveaways where you can win a $1,000 giftcard to J Crew, and while that's pretty awesome to win, it's not specific enough to what you offer (that is of course unless you own J Crew.) If your giveaway is too broad you won't retain many followers once it's over, and those that do stay are much less likely to convert to customers. If you're a photographer – give away a mini session. If you're a calligrapher, give away 20 free addressed envelopes. If you're a designer – give away a small customized graphic.
Collaborate strategically
Collaborations have been pivotal to the growth of my business! Another reason why it's so important to find a specific niche is that it opens up possibilities to team up with business owners who may have otherwise been competition. Are you a photographer? Be a specific type of photographer, don't do it all. And then dive down even further – be a natural light, documentary-style newborn photographer. That way you can pair up with other newborn, or family photographers who have a similar audience to you. When starting my #yearofnibholders giveaway, I researched other calligraphers who had an audience that would be profitable for me to tap into. For example: I've seen more interaction when teamed up with someone with only 15,000 followers who specializes in calligraphy, than when I teamed up with someone with 60,000 followers who does more general lettering and not just calligraphy. The right audience makes all the difference, not necessarily the size. It's about profitability not popularity.
We've all heard the saying 'exposure doesn't pay the bills' and in certain situations that's true, but I tend to disagree. I make almost all my sales from Instagram, so getting the right followers can actually be very profitable for me and my business. A lot of work goes into building a large following, so to ask these collaborators to place me in front of their audience, I had to make sure they got something good in return. Sometimes that means paying for that space, or buying something from them, or trading. For me, these amazing artists had a chance to design a custom calligraphy pen and in the end one was given away and they got to keep the other one! Show them you respect their audience and hard work!
Make entry as simple as possible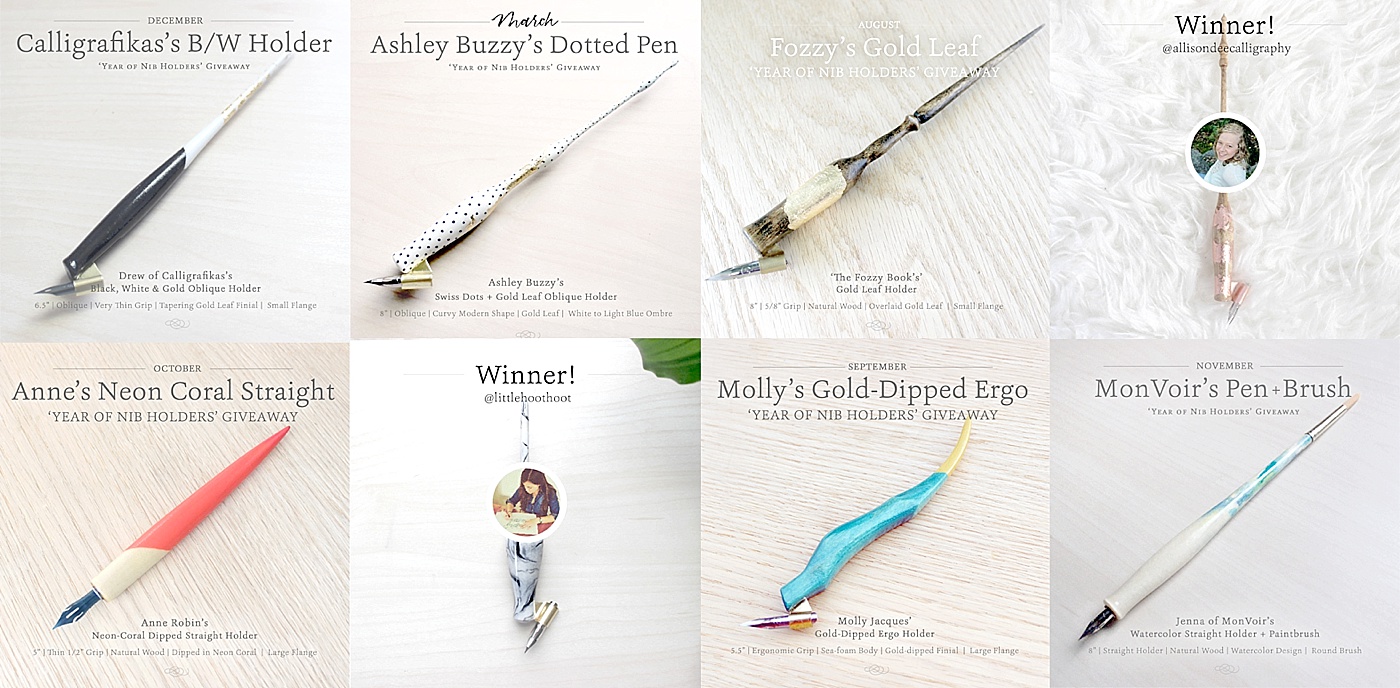 This is where my very first giveaway went wrong. I asked for too much. First rule of thumb – no required re-posting! People work hard to maintain a cohesive, branded feed, and it's not worth it for me to mess with that just to enter a giveaway. I keep it super simple – all you have to do is follow and leave a comment. Easy! I gain followers, and I track the entries via the comments. I'll make tagging friends and re-posting an option for extra entries, that way it's up to them if they want to re-post.
Leave them wanting more
If you're giving away something of specific value that only you can give them, and collaborating strategically with other people who have audiences that would appreciate what you're offering, then you should maintain all those followers once the giveaway is over! Your giveaway should be a little taste of what you do, giving people a desire for it, and hopefully that desire will linger once the giveaway is over, and they'll convert into customers!
Curious about Instagram Pods? Read More on the Blog