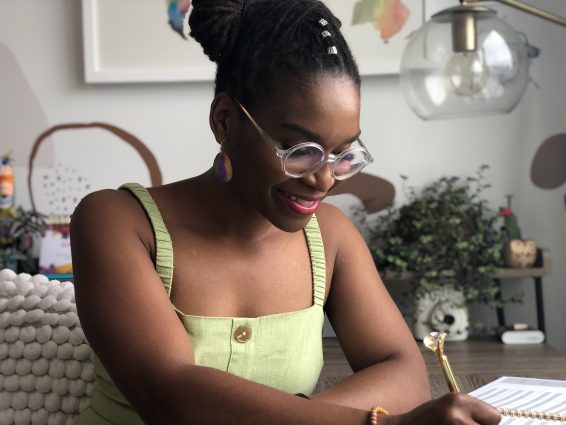 As a creative entrepreneur, you know you should be using hashtags, but more often than not, you can't figure out the "right" hashtags to use in your posts. The result is an endless cycle of hashtags that don't get you any closer to increasing your influence, income or impact.
So, what exactly is the perfect mix of hashtags to hit that sweet spot of strategic and relevant so it helps your business grow? This answer may frustrate you, but from one creative professional to another—it depends.
Let's walk through the fundamentals of an effective Instagram hashtag strategy for social media marketing, and keep in mind that many of these tips can be applied to other social platforms as well.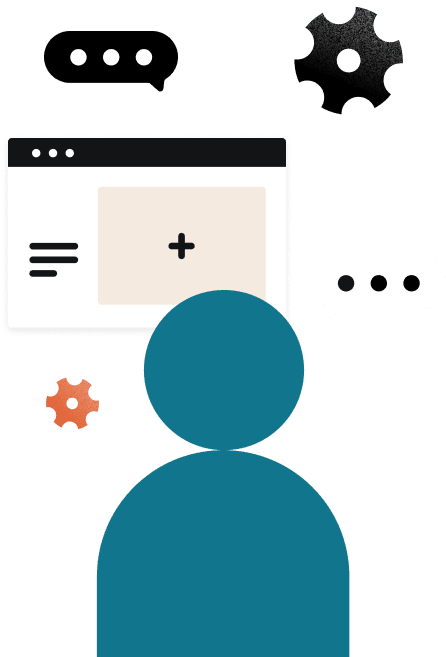 Use HoneyBook to capture leads and book instantly in a single step. 
The fundamentals of an effective hashtag strategy for social media marketing
I like to think of hashtags in two ways. First, they help you get discovered by people who are searching for content like yours. Second, they help you stay connected with your online community.
Studies have shown that using a single hashtag in your post can increase engagement by 12%. To put this in perspective, Instagram allows 30 hashtags per post, so even if you only use the recommended number of hashtags (8 to 14 per post), that's a lot of opportunity for increased engagement.
Beyond boosting post engagement, hashtags can help you increase brand awareness, connect with your ideal audience and engage with niche communities.
Plus, it's important to understand that certain hashtags work better to help you achieve certain goals.
For example, if you were trying to connect with your ideal audience, you might use more hashtags about your audience's lifestyle, aspirations or challenges. If boosting post engagement is your goal, you might opt for hashtags that tap into holidays, trends or other timely events.
The number of posts using a specific hashtag also play a role in the success of your hashtag strategy. On Instagram, search results are displayed under two categories: top posts and recent posts, which means there are two ways for your post to be discovered under a hashtag.
As you know, top posts are unique to each user, and this view shows the user popular content they're most likely to engage with. Recent posts are displayed based on the time of posting. However, if there are a lot of posts using that hashtag, your post may still be pushed too far down the search results for people to find it via hashtags. Because of this, you want to pay attention to the volume of content being shared under a hashtag so your post doesn't get lost.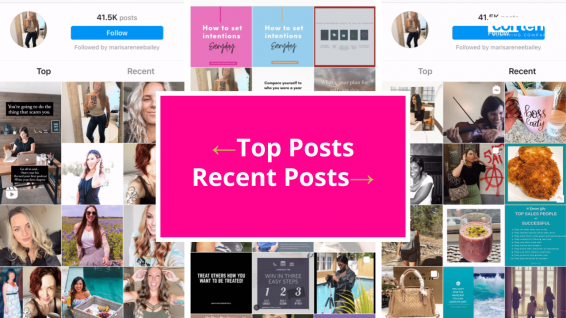 A hashtag with between 5K and 20K usage will be far less competitive than a hashtag with five million uses, however, if the hashtag has less than 5K posts, it may be so niche that only the people using it know about it. Or, to put it in other words, your ideal customer may not be searching for it.
12 common hashtag categories for Instagram marketing
There are about 12 categories of hashtags you can use on Instagram, and the key to optimal results is using a balanced mix of hashtags from different categories.
Hashtags that specify a location

Hashtags about your product or service i.e. #greenskincare

Hashtags about your profession i.e. #coachforwomen, #lifeofablogger

Hashtags about the audience you serve i.e. #plantlady, #yyjwomen

Hashtags for lifestyle choices i.e. #feedyourbody, #purposedrivenlife

Hashtags about your niche or industry i.e. #personalfinance

Hashtags for niche/industry communities i.e. #femalepodcasters

Hashtags for Instagram communities i.e. #momsofinsta, #puppiesofinstagram

Hashtags for holidays, seasons or daily happenings i.e. #itsfallyall, #thursdaythoughts

Hashtags with acronyms i.e. #qotd, #icymi

Hashtags with emojis i.e. #girlboss👑

Branded hashtags you create for your business or community i.e. #contentplanningcompany
Two categories of Instagram hashtags you should use
The following hashtag categories should be top-of-mind when you're aiming for relevance:
Hashtags that specify a location

Hashtags about your product or service

Hashtags about your profession

Hashtags about the audience you serve

Hashtags about your niche or industry
The following hashtag categories are ideal if you're aiming for growth:
Hashtags about the audience you serve

Hashtags for lifestyle choices

Hashtags for niche/industry communities

Hashtags for Instagram communities

Hashtags for holidays, seasons or daily happenings
To ensure your success, look for hashtags with less than 500K posts, since these hashtags are highly relevant but less competitive, meaning. It's also a good idea to create 3 – 5 hashtag groups you can rotate based on the content you're sharing, so relevance stays top-of-mind.
A hashtag group is a set of hashtags that work for the majority of the content you post. Using the same hashtags consistently shows the algorithm that's the type of content you're known for, but it also gives you more opportunities to show up under that hashtag.
The reason you want to rotate your hashtags is because some hashtags will be better suited for certain types of content. If you have several hashtag groups to choose from, you can ensure you're using the most relevant tags for that content. Tools like SmartHash or Hashtagify make it easy to find hashtags, organize your hashtag groups and measure hashtag performance.
How to choose the right hashtags for your Instagram post
If you're at a loss for what hashtags to use in your Instagram posts, ask yourself, "What hashtags are the most relevant to my post, right now?"
For example, posts with your face might include more hashtags about your profession and lifestyle, while product photos might use hashtags more focused on your niche, industry and the audience you serve.
Also remember that relevance includes everything from the written caption to your image… but you're not just trying to figure out what category your post could be tagged under. You're also working with the algorithm to make sure your content makes sense for that category, based on the content already being shared under that hashtag.
If you want a visual example of what I mean, go to Instagram and search #coachforwomen. What do all of the top posts have in common? They're all faces! You see post after post of actual coaches, and these are the posts that perform best under this hashtag.
Meanwhile, if you look at the most recent posts, there are a few faces, but there are lots of graphics and other random content sprinkled in. These posts don't stand a chance at ranking as a top post in this category because they don't reflect what people most want to see under this hashtag—the face of the coach they're potentially going to work with.
Adjusting your hashtag strategy for other social platforms
Regardless of the platform, the fundamentals of hashtags stay the same—they categorize your content so people (and social algorithms) can find relevant content when they need it. If you want to adjust your hashtag strategy to fit a platform other than Instagram, here are some nuances to keep in mind.
Using hashtags on Facebook
Facebook has a lot of content types to categorize, from pages, to groups, to users to posts. And hashtags are not among these primary categories. In fact, unless someone adds the hashtag symbol in front of a phrase, hashtag results don't come up in a Facebook search.
When you're using hashtags in Facebook posts, remember that less is more. Most Facebook users don't use hashtags at all, so it can make your post stand out in a way that feels unnatural to how the platform is used. Think of hashtags on Facebook as a way to join a conversation or organize content within your own social ecosystem, especially for groups i.e. #socialsaturday, #weeklywin, etc.
Using hashtags on Twitter
Adding hashtags to tweets has long been a part of the way people use the platform, and since Twitter is known for discovering news and trends, hashtags make it easy to connect with new audiences or join online conversations around a specific topic area.
Twitter's search function works similar to Google. When you search for a keyword, it will show you all of the content related to what you typed. This is great because even if you don't use the hashtag symbol on a key phrase, your post may still show up in the search results.
Since there are character limits for tweets, make sure you're intentional about the hashtags you use. Both broad topics and smaller subtopics are all fair game on Twitter, as long as it's highly relevant to the content you're sharing.
Using hashtags on LinkedIn
LinkedIn is similar to Facebook, as far as hashtags are concerned. If you search a phrase like "coach for women," job results, people and companies come up—not hashtag results. So, if you want to make the most out of hashtags on LinkedIn, aim to use hashtags that have a lot of people following them, not necessarily a lot of posts tagged under that category.
A hashtag with a large number of followers means you're connecting with a community that's highly engaged with that topic and possibly starved for good content around that subject. Also, if a user is following a hashtag on LinkedIn, those posts show up in their feed without having to be connected with the person or company that shared the post.
Your hashtag strategy for LinkedIn should be centered around tapping into existing communities, and that may mean you need to get creative about how you'll reach your ideal audience.
Let's take the earlier "#coachforwomen" example we used on Instagram and apply it to LinkedIn. This will help you get strategic with your hashtag strategy and social media marketing. On LinkedIn, there are over 300 results tagged with this hashtag but only two followers.
On the other hand, if you search for #womenentrepreneurs, there are almost 100,000 results tagged with this hashtag and over 7,000 people following it. Or, how about this #womeninspiringwomen has 40,000 results with over 3,500 followers. Both are ideal choices if you want to reach more women looking for coaching.
Hashtags should absolutely be a part of your social media strategy, and I encourage you to try out these tips for yourself to see what works best for your business. If you're interested in more social media and marketing tips, watch my Quick Tips w/ The Content Lady video series on IGTV at instagram.com/contentplanningcompany.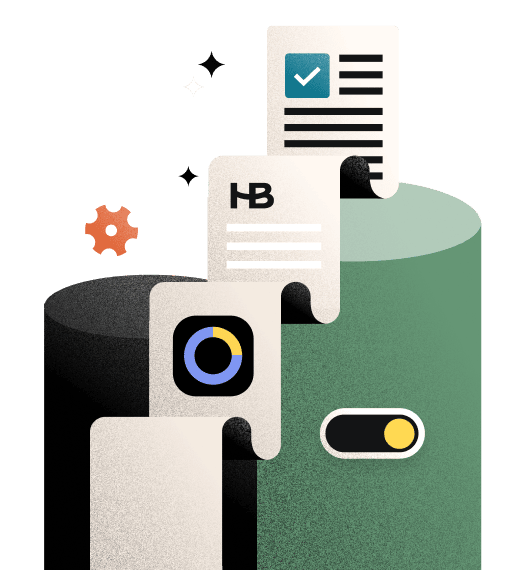 Centralize your client management
Capture leads, sell services, manage projects, and nurture client relationships from one platform.  All that and more with HoneyBook.