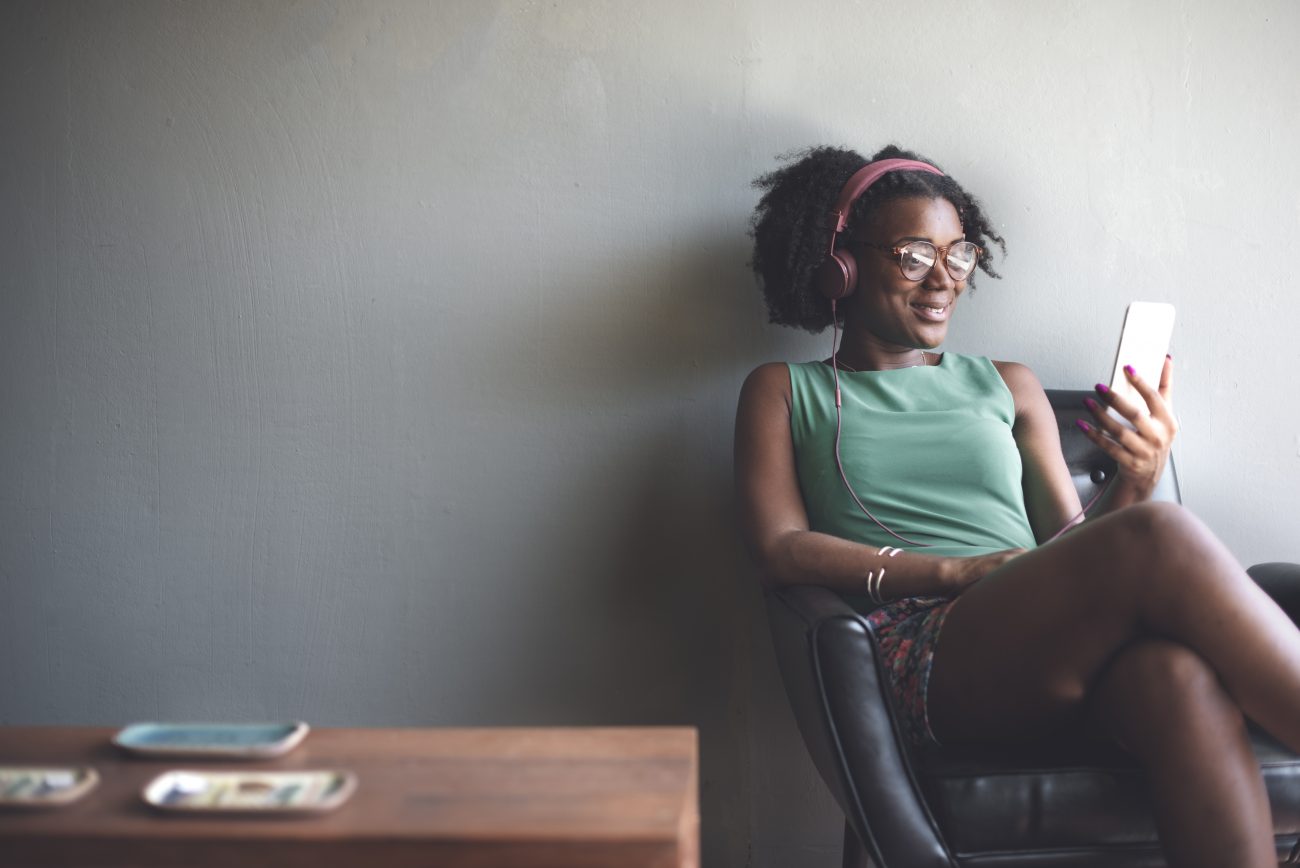 There have been some big changes this year in the best practices on Pinterest that have many scratching their head in confusion. I'm going to demystify the newest algorithm change and give you actionable tips with examples on how to make sure your pins rank and how to increase your reach on Pinterest. These are the top ways to make sure your account continues to grow, your pins are shown in search, and in the new diversified feed, and get clicks back to your website.
Tip #1: Create Fresh New Pins to Rank on Pinterest
According to the newest release of best practices, Pinterest has stated they want New Fresh Pins. This means, the days of creating a few pins and sharing them over and over are gone. As a creator, this can seem very overwhelming! Believe me I understand, since my team and I manage many accounts for my clients. But… here is what we have found to be in alignment with best practices and to also keep you from having to create endless new pins if you want to increase your reach on Pinterest.
What Are New Fresh Pins on Pinterest?
A new pin is an image that has never been shared on Pinterest before. This can be a bit of a problem if you are using free stock images and no other customization on your pins. So if you do use free images make sure to include overlays or other ways to make it personal to your brand. You can change the angle of the image, add different text, changing the position of text, overlay, add lines or arrows or change the colors used. See examples below.

Tip #2 Vary Your Pins Between 5 Types of Pins to Increase Rank on Pinterest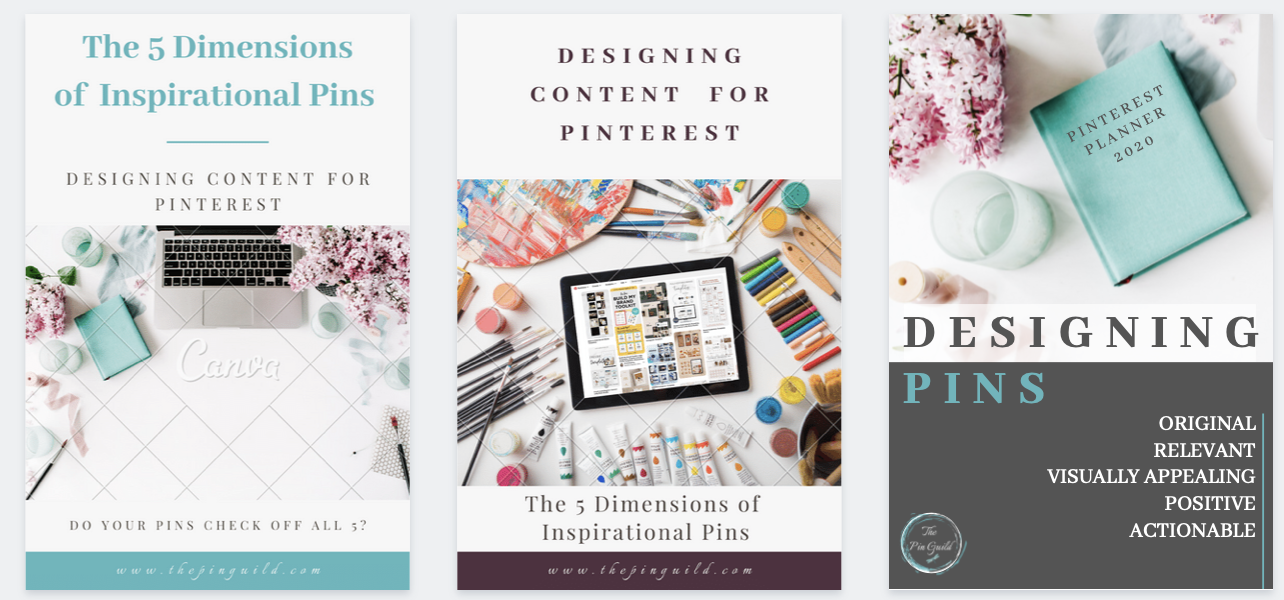 There are 5 different types of pins that Pinterest wants you to create for the platform to help you rank on Pinterest. They are the traditional static pins, long static pins, animated pins, story pins, and video pins. Creating a variety of all types will help you your pins rank the most a wide variety of pinners.
Traditional Pins
Traditional pins are the most common. They are 2:3 ratio of 1000 X 1500 or the older style of 600 X 900. Use types of font that aren't script to make sure your pin is legible on mobile devices and so Pinterest AI can read it to increase your impressions. Also make sure the text is large enough to see at a small scale on mobile.
Long Pins
Long Pins are 1000 x 1800 but no longer than 2000 to make sure they aren't cut off. If you do make them more than 2000 pixels long try to have the most pertinent information towards the top of the pin in case they don't click to enlarge.
Animated Pins
Animated Pins can be as simple as adding a moving arrow. But, these will grab attention over a traditional pin because of the motion. These can be the same size as the traditional or long pins.
Video Pins
Video Pins can be a square, 16:9, or pin sizing. To optimize your video pin, make it a minimum of 4 seconds to a maximum of 1 minute. Include a CTA to view the rest by clicking the pin. It is best to have captioning to make the pin more accessible. This also helps since most users don't have the sound on or a clear sign to turn on the volume. The use of video pins is gaining a lot of traction on Pinterest. Bonus!! If you are already making video for other platforms you can reuse it on Pinterest. This is the only time I would say you don't have to create specific content for the platform. If you have the ability to make video pins in general, you will see great results for your account.
Story Pins
Story Pins are 900 x 1600 and are from 2 to 20 pins put together as a "story" and can be static or video. (Video must be less than 5 seconds per pin.) They are similar to Instagram and Facebook stories, but differ in the content you share on them. These are best utilized to actually tell a story, show step-by-step, or show different versions of an item or decor. They are still in Beta, so you make not have access to Story pins yet. If you do have them, know that we have seen many different options with different accounts. They will be rolling out to everyone, but the date has not been announced. Be on the lookout to see if your account has Story Pins!
Example below:


Tip #3 Schedule Your Pins Using Tailwind to Increase Your Reach on Pinterest
When scheduling out pins, I prefer using Tailwind because of the features it offers to help ensure you are following Pinterest best practices. Tailwind also schedules the pins at the optimal time for maximum traction. Pinterest has stated they do not want you sharing individual pins to more than 10 boards. Also, don't share the same pin to close together. You can do this easily by utilizing the Interval pinning within Tailwind. It allows you to set pins from 2 days up to 90 days between when a pin is shared to the next board.
Now there are times when a smaller interval is necessary, such as time sensitive content, but otherwise we have been using 8 to 15 days between sharing the same pin to a new relevant board. All of this is in an effort to make sure the user experience is excellent and continues to have pinners coming back and staying on the platform longer.
Because of this, we do not recommend creating a lot of boards simply to have somewhere to re-share the pin to. Create boards that are relevant but do not overdo it. If you already have a bunch of boards just be very strategic in which one you pin a new pin in. Make sure it is relevant and not just putting it there to have another place for it. If necessary, change up the wording to help it make sense for that board and for Pinterest to know who to show it to.
Tip # 4 Utilize Keywords for Your Pins to Reach More People
Since Pinterest is a search engine, keywords (SEO) is how your content will be found. Making sure you have good keywords everywhere is essential. The best place to see what people on Pinterest are searching, is by searching on the platform. Paying attention to the guided/suggested search terms under your search as you typing and after you have entered your search. The tiles under your search have no distinction as to why they are colored or what the different colors mean. I personally, for myself and clients, looked for the ones that are most relevant to their niche. You'll notice under the guided search there are also boards and accounts suggested. This is why it so important to make sure you have keywords there as well.
There are 7 places to have keywords to make sure you have the most success and increase your reach on Pinterest. They are: Profile Name, Profile Description, Board Titles, Board Descriptions, Pin Title, Pin Description and Pin Text. With so many places to have SEO, it is very easy to maximize on the keywords within each pin and everywhere on your account. Take advantage of this and you will see great results.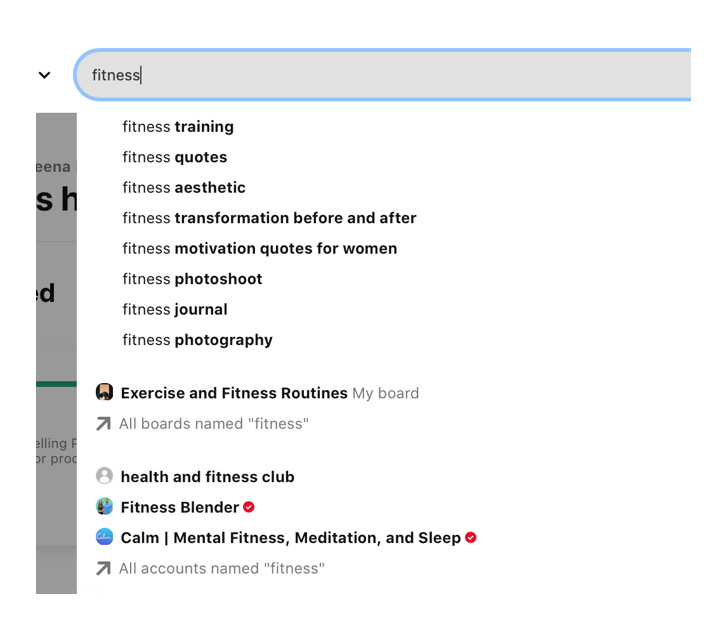 Whether you have been using Pinterest Marketing for years, or you're a newbie, these tips will have you pinning confidently in no time and help you increase your reach on Pinterest. As a gift to you I have Canva Story pin templates for you to begin using today!! Get My Templates!
Have a Pintastic time Pinning!