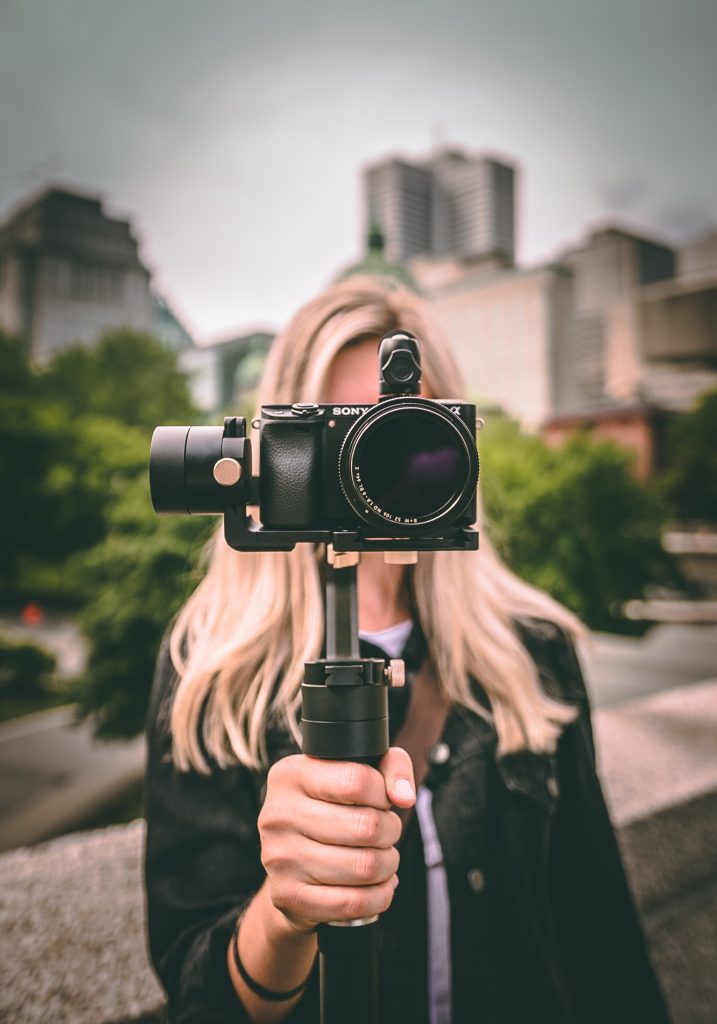 The power of video is undeniable. The ability to connect and communicate a message, an experience, and an emotion is truly amazing. Think back to a recent video you watched, and why it caught your attention. One thing I always look for is connection. If you're like me, you don't want to be sold to or told what you need, you want connection.
Owning a small business takes a lot of work, and I know I can get sucked into the trap of making everything about business and numbers and figures… but what if we think about connection? Even as an extroverted videographer, I don't like talking on camera. But, during this past winter, on a whim, I tried an experiment. I shared a series of Instagram Stories of myself talking about shoveling snow outside our home in Minneapolis, talking to my phone like I was talking to a friend. I'll be honest… I felt kinda silly doing it (and secretly made sure my neighbors weren't looking), posted, and moved on with my day. When I checked Instagram later, I had WAY more comments than I ever do when I post anything work related and had MULTIPLE inquiries… in response to a shoveling story?!
And let me clarify…. My husband and I are videographers and photographers, we are NOT in the snow removal industry. What. The. Heck. What about all of my actually GOOD photos & wedding videos and thought-out posts?! Why don't people care about those as much as watching me shovel? Because I was real. I was myself. And I created connection. People in cold states commented that they were doing the same, and appreciated my combo of sassy and positive comments. People in warmer climates were blown away at the close up reality of snow-filled life.
Just Start with Video Marketing
What if YOU could create a connection with your audience, grow your followers faster, AND stand out in a sea of a million voices? I think we would all say YES, but then hesitate when it comes to creating videos to use in marketing. Before you freeze up and tell me you can't create videos, here's my challenge to you: JUST START.

Think on these questions when getting started with video marketing for small business:
Where is your audience?
How can you meet them?
InstaStories (or Facebook Live, IGTV, Snapchat, etc.) are all great ways for you to simply show up. You can practice in front of the mirror, or with friends, or film it ahead of time instead of going live, but just start. Share a glimpse of your world. Create conversation. Don't just ask people if they are interested in your next business offering; create that connection.
Create Connection
Creating connection through video marketing is more that just talking into your phone. You can be strategic with your videos and start to incorporate ads on Facebook and Instagram. But again, think about what makes you stop and actually watch… it's that connection. Be real and be honest (no one likes a skeezy salesperson), and share why your offering is life-changing. Also consider adding the text to the bottom of your video to make your content more accessible.
Pro Tip: Find more tips on making your video marketing content more accessible to all in Erin Perkins' post.
Be Eye Catching
What would it look like to create stunning video content: to be eye catching and scroll stopping? You can either hire a videographer to create your content for you OR you can do it yourself! Depending on what your business is and what you sell, creating a few short videos to use on different platforms and in ads is an incredible way to take your business to the next level.
Pay Attention
In the next couple days, pay attention to what types of videos catch YOUR eye and challenge yourself to get in front of the camera and film a short video to create that connection with your audience.
If you are interested in learning how to create videos yourself, Bobby and I created a FREE video for you all to get started! http://redmonddigitalmedia.com/education Plus, we've created a custom discount for the Rising Tide community for our online workshop www.learnhowtovideo.com to learn how to create your own video marketing materials, to better connect with your audience, and to learn how to create videos as an additional service. Use the code "RTS150" for $150 off.
---
Want to learn more about getting started with video marketing and transforming your business leads? Get our Ultimate Guide to Video Marketing here.