Learn how to create a strong portfolio of your work that brings in the wedding photography clients you want to book with.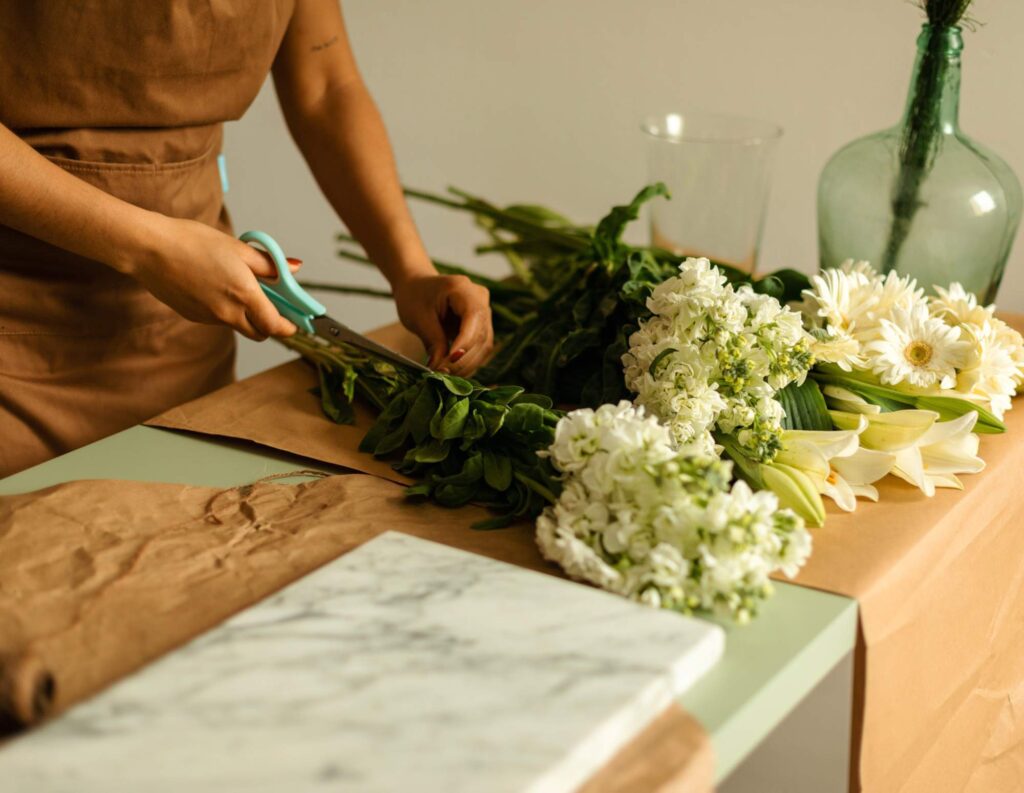 In the competitive world of photography, having a strong online portfolio and attracting potential clients are essential for success. An effective portfolio showcases your skills, style, and creativity, while effective marketing strategies help you reach potential future clients.
In this article, we will provide expert advice on how to build an impressive wedding photography portfolio and attract clients who appreciate your unique approach.
Jump to:
1. Define your target audience and ideal client
To stand out in the wedding photography industry, it is crucial to define your particular niche and target audience.
Consider the types of weddings you want to specialize in, such as traditional, destination, or cultural weddings. Identifying your niche will help you focus your marketing efforts and tailor your portfolio to attract the right clients.
Before investing in marketing, you should also research your target audience's preferences, demographics, and wedding planning behaviors so you can create an ideal customer profile. As part of your research, include:
Their budget range
Location
Pain points (specific needs they might have for their photography that you can solve with your packages)
2. Create an online portfolio
Having a professional and visually appealing online portfolio website is crucial for attracting wedding photography clients.
Choose a clean and elegant design that complements your work and makes it easy for visitors to navigate. Include an about page that includes your background, approach, and passion for wedding photography. Showcase your portfolio with high-resolution images and provide a contact page for potential clients to reach out to you easily.
If you don't want to create an entire website or new page for your online portfolio, you can also use a platform like HoneyBook. HoneyBook offers a wide variety of interactive file templates for photographers, including marketing portfolios. You can send these to prospective clients while also including CTAs for them to select a photo package and book with you.
2. Showcase your best work
Curating a portfolio that highlights your best and most relevant work is essential. Select images that showcase your unique style and demonstrate your ability to capture the emotions and moments that make weddings memorable.
Consider organizing your portfolio into categories, such as bridal portraits, candid moments, and details, to provide potential clients with a comprehensive view of your skills. You can also upload sample wedding albums to your website, as long as you get permission from past clients to show their wedding photos. These can be a great way to provide a full example of what clients can expect to receive after their big day.
Be sure to regularly update your portfolio with your latest work to demonstrate growth and keep it fresh.
Pro tip
By using HoneyBook, you can use automations to automatically send your portfolio or brochure as soon as someone inquires with you.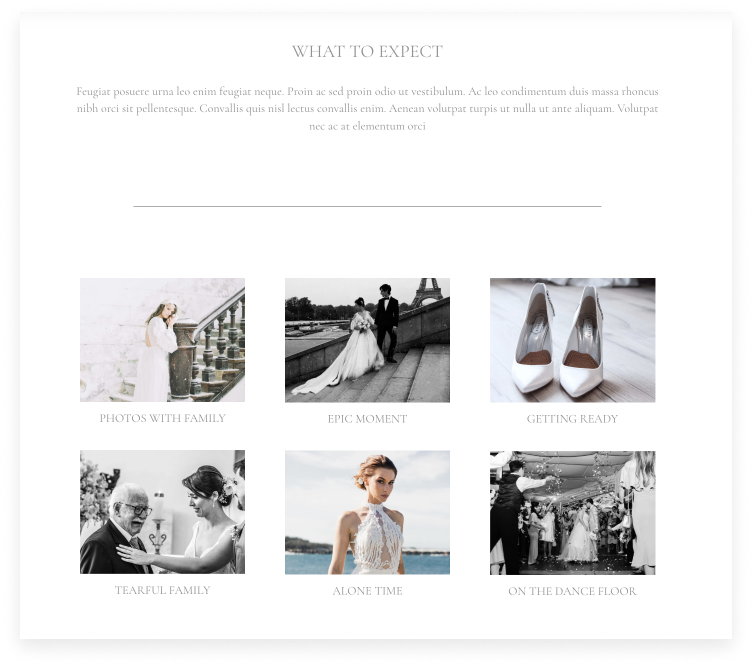 4. Optimize your website for search engines
To increase your online visibility and attract organic traffic, optimize your website for search engines. Use relevant keywords in your image alt tags, meta tags, and page titles.
Consider creating location-specific landing pages to target clients in different areas. For example, you can have specific packages for couples getting married in the different locations that you service.
Also be sure to create and optimize blog posts with valuable tips and insights relevant to your clients. This might include information about creating their shot list, tips for posing, and sample schedules for couples so they know when to take photos. Regularly update your website with fresh content to improve its search engine rankings.
Another way to improve your website is to make sure you're linked in other relevant sites, like Wedding Wire or The Knot. By including yourself in these directories, you'll make it easier for prospects to find you and increase your SEO over time.
5. Leverage social media
Social media platforms provide valuable opportunities to promote your wedding photography services and engage with potential clients. Identify the platforms where your target audience is most active, such as Instagram, Facebook, or Pinterest.
Share your best work regularly, interact with followers, and participate in relevant wedding-related communities. Consider running targeted ads to reach a broader audience and showcase your portfolio to potential clients.
6. Network with wedding planners and vendors
Establishing relationships with wedding planners and vendors can significantly expand your client base. Wedding planners often recommend photographers to their clients within their preferred vendor list, and collaborating with vendors like makeup artists, florists, and venues can lead to valuable referrals.
Attend industry events, join local wedding professional associations, and actively network with professionals in the wedding industry. Offer your services for styled shoots or collaborate on projects to build relationships and expand your network.
7. Offer specialized packages and services
Differentiate yourself from the competition by offering specialized wedding photography packages and services.
Consider tailoring your offerings to cater to specific client needs, such as destination weddings, elopements, or cultural ceremonies. Highlight the unique value you bring to each type of wedding and provide transparent pricing guidance on your website.
Offering personalized packages will attract clients seeking a photographer who understands their specific requirements.
8. Collect and showcase testimonials
Client testimonials play a vital role in building trust and credibility. Request feedback from satisfied clients and showcase their testimonials on your website. Consider including their photographs alongside their testimonials to add a personal touch. Display testimonials prominently on your homepage or a dedicated page to assure potential clients of your professionalism and the quality of your work.
Pro tip
With HoneyBook, you can automate the process for requesting testimonials so you never have to worry about it. Just set up an email to send as soon as you close the project. It can include links to your review sites so it's easy for clients to click and review.
9. Collaborate with other wedding professionals
Collaborating with other wedding professionals can broaden your reach and create mutually beneficial relationships. Connect with makeup artists, florists, wedding planners, and venues to explore partnership opportunities. Offer to feature their work on your website or participate in styled shoots together. Cross-promote each other's services to reach new audiences and establish yourself as a trusted and well-connected wedding professional.
10. Continuously improve and stay updated with the wedding industry
To thrive in the competitive wedding photography industry, it is essential to continuously improve your skills and stay updated with the latest trends, techniques, and technologies.
Attend workshops, conferences, and online courses to enhance your photography skills and gain knowledge about emerging industry trends. Follow influential wedding photographers and industry blogs to stay informed and inspired.
Embrace new technologies and equipment that can enhance your photography and editing capabilities. By continuously improving yourself, you'll be better equipped to attract clients and deliver exceptional results.
Use the right tools for photographers to save time
Success in the wedding photography industry requires talent, hard work, and a commitment to continuous growth and improvement. Once you showcase that work within a portfolio, you can attract the right clients and establish yourself as a trusted and sought-after wedding photographer.
Luckily, using the right tools for photographers can also help you save time and work more efficiently. With HoneyBook, for example, you can build interactive files that showcase your work and drive potential clients to book with you–all within the same file. You're also able to implement your unique brand across all client touchpoints, helping you put the best foot forward.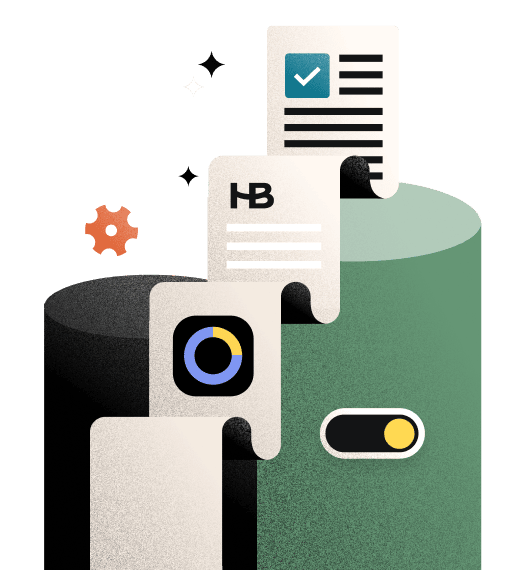 Centralize your client management
Capture leads, sell services, manage projects, and nurture client relationships from one platform.  All that and more with HoneyBook.